';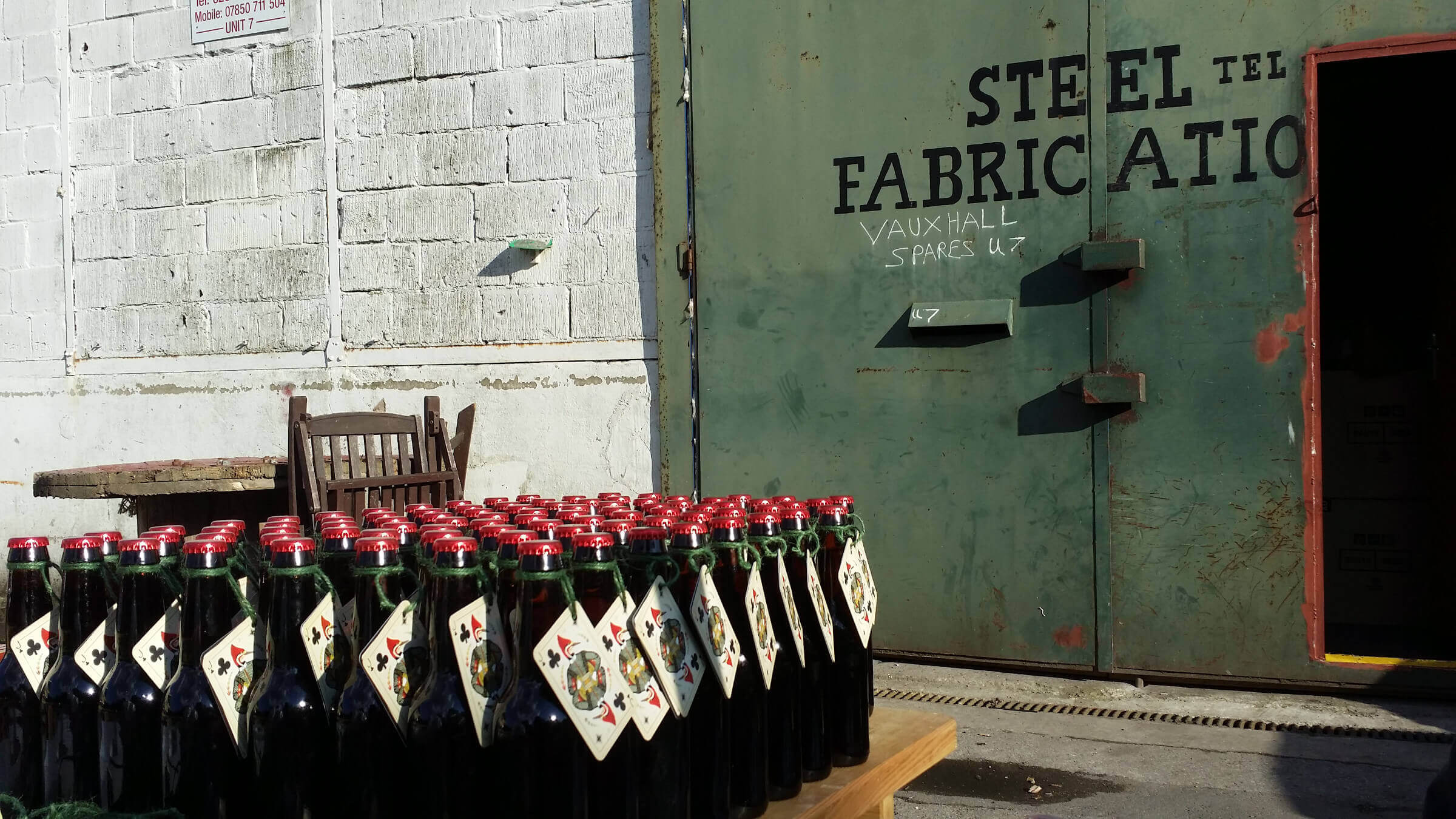 The craft beer movement unites two seemingly contradictory attitudes to the ancient art of brewing. On the one hand, following decades of industrialisation, its emphasis on traditional brewing methods and small-scale production is seemingly anachronistic, but a constant drive for innovation and a knack for cutting-edge branding and marketing are not only introducing beer lovers to ever new flavours, but also encouraging more and more people to discover beer for the first time ever.
The US Brewers Association defines craft breweries simply as "small, independent and traditional" – the following breweries, each unique in its own way, illustrate the diversity of a movement that is so much more than a trend.
Wild Card, London, UK
There's something different about Jaega Wise, and to avoid mentioning it would be to ignore the very eye-catching elephant in the room. Wise is a woman – a young one, to boot – in a male-dominated field, making a product traditionally marketed to men.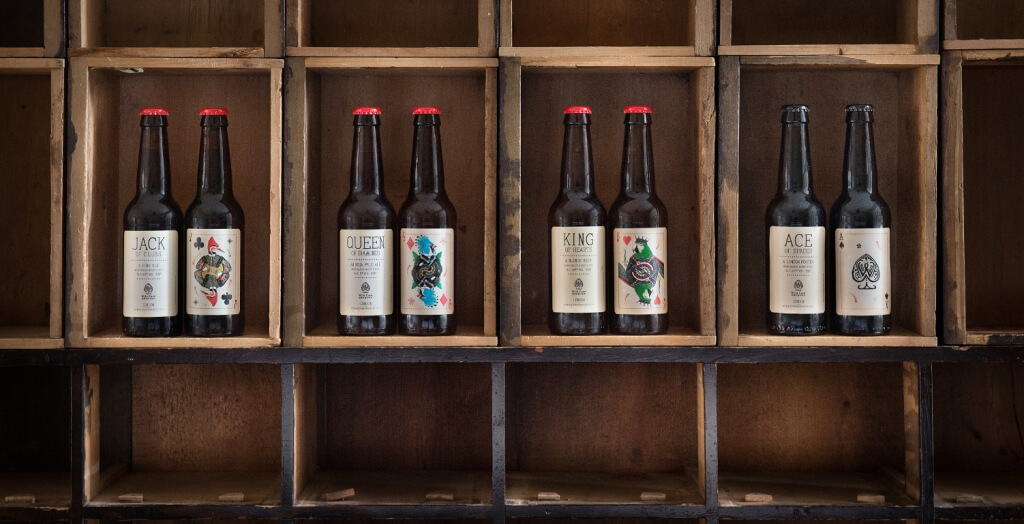 Whilst the head brewer of Wild Card brewery is well aware of the gender imbalance in her profession, it doesn't affect her equilibrium: "It makes no difference in our brew house, or to the beers that we produce, that I'm female," she notes, matter-of-factly. "However, it's never nice at industry events being the only girl in the room. This is an issue that is prevalent across a lot of different industries, not just brewing. Every year on International Women's Day, I take part in IWCB (International Women's Collaboration Brew) in order to encourage more women into the industry. I'm also part of the Venus Project, whose aim is to educate women in beer through brewing collaborations."
Rather than being a novel notion, this is actually a return to the historic roots of the trade. Women were in charge of brewing all the way back in ancient Egypt and Greece, but also in medieval Britain. Hence the brewsters – as female brewers are known – are in a way taking the beer industry back to the future.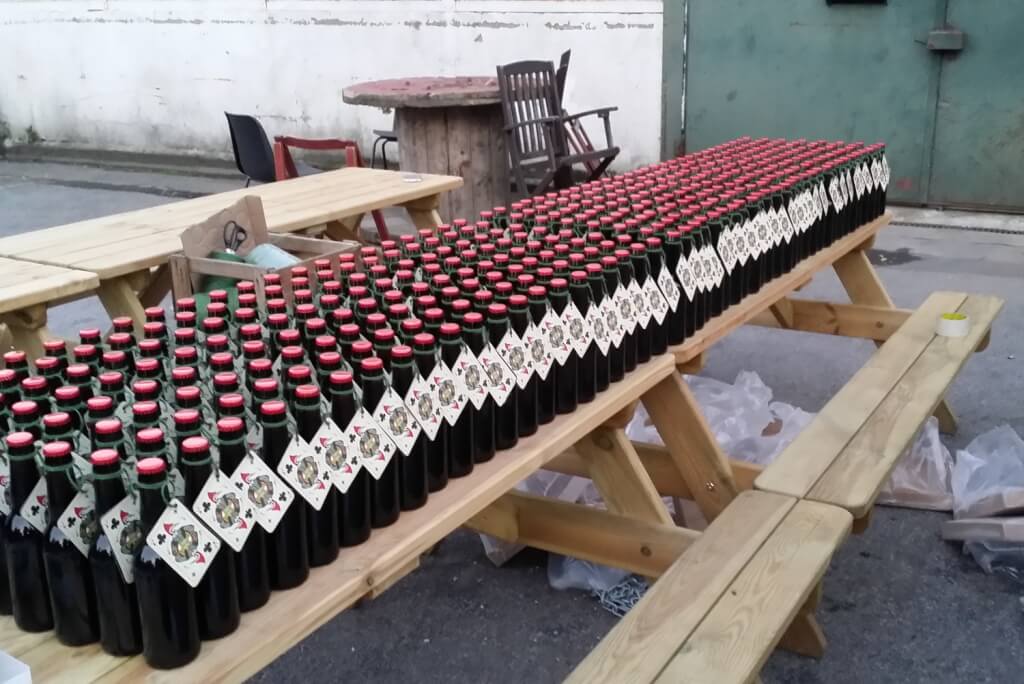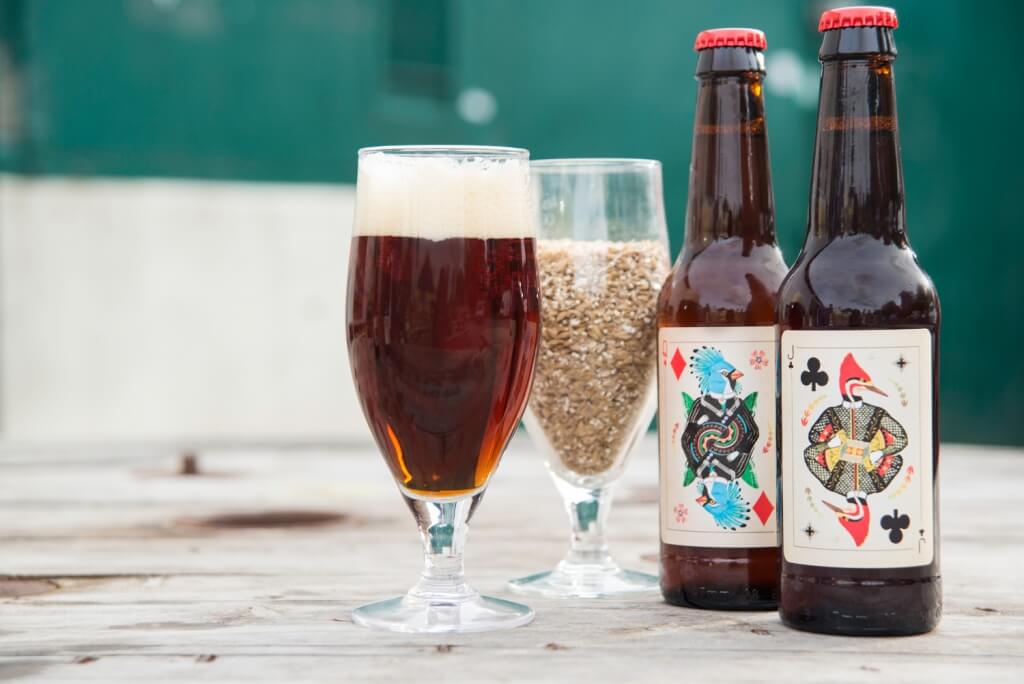 Wise and the other two founders of Wild Card have also devised a concept that could be seen as a reinvention of the traditional British brewpub. Their premises house the brewery, as well as a bar and event venue, so – as Wise puts it – people can try the beers fresh from the source. "We have lots of live music, beer launches and brewery tours taking place at the brewery tap room." However, located on an industrial estate in London's dodgy-bordering-on-hip Walthamstow, it's more like the edgy, urban answer to the traditional brewpub.
Although Wise has solid (and, dare we say, nerdy) credentials as a chemical engineer, her approach to brewing is resolutely straightforward. Asked whether the omission of the 'craft beer' moniker from their products and company website is intentional, she deadpans: "We like to say we make beer."
Water is our most important ingredient, and getting that right is vital to making a great beer." – Jaega Wise, Head Brewer at Wild Card Brewery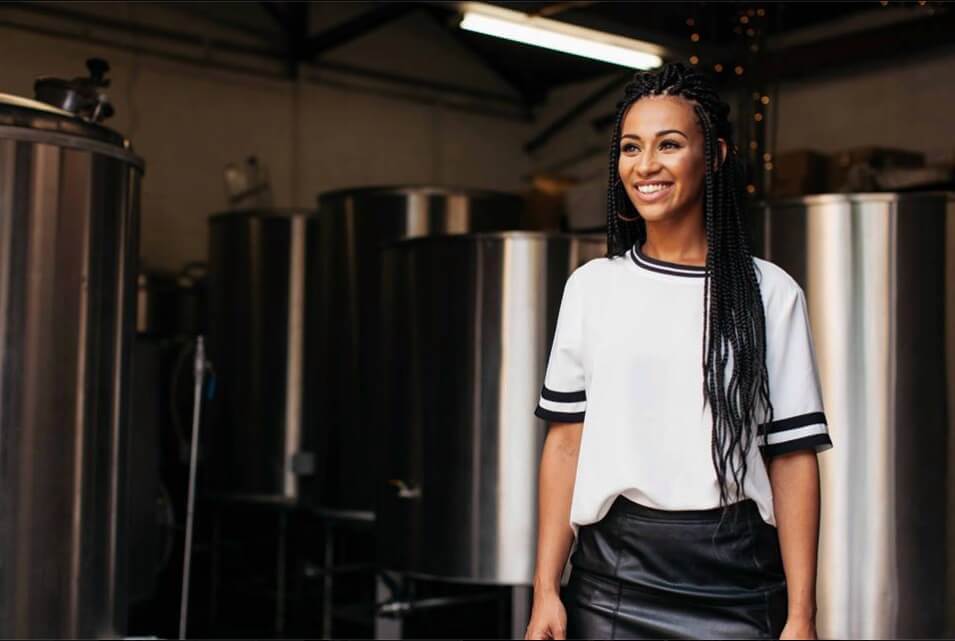 Her academic background and previous work experience in chemical import and trading give her the knowledge needed to create the perfect brew, but her self-professed love of beer is what makes her wax lyrical about it. "Water is our most important ingredient, and getting that right is vital to making a great beer. We often amend our feed water depending on the style we are brewing. In London, where the water is naturally quite hard, the style London Porter has developed; in the Czech Republic where the water is very soft, the Bohemian Pilsner. I have recently made Wild Card Brewery's first lager, the Joker. This beer has been heavily inspired by the Czech Pilsner style, but with a bit of a twist. I've used only English hops and malt, so we've called it an English Lager."
Visit wildcardbrewery.co.uk
Cantillon, Brussels, Belgium
In the world of microbreweries, it doesn't get much more traditional than Cantillon. Founded in 1900, it's been in the same family continually for over 100 years and is set to remain so, now in the hands of Jean-Pierre van Roy, fourth-generation master brewer. He has overseen the brewery's recent expansion, which is expected to double production. That – and a switch to organic ingredients – is about all that has changed in the last hundred-odd years.
For van Roy, the adherence to family tradition – the brewing traditions of Belgium in general and Cantillon in particular – are inextricably entwined. "At Cantillon, family and tradition have the same meaning. We've been producing our Lambic without any change since more than one century. No change means also the same love and the same contact with our product," he explains as he steals a minute in the middle of the extremely busy bottling season.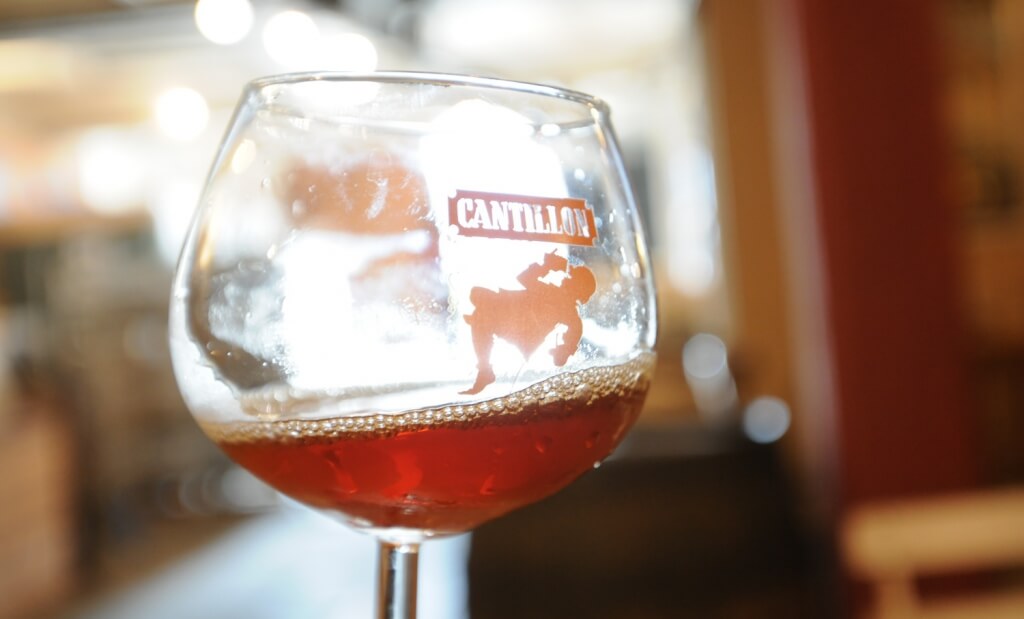 The rest of the family plays a very important role, with his son, two sisters and parents – while officially retired – all involved. However, he is quick to point out that family ownership is no guarantee for traditionalism or, indeed, quality: "History and family don't mean tradition. Some very old family breweries are producing industrial beers."
Van Roy, on the other hand, has chosen to stick to the labour-intensive and somewhat fickle process of producing small quantities of a highly authentic beer typical of Brussels and the surrounding area. Instead of fermenting with cultivated brewer's yeast, lambic ferments spontaneously with wild yeast and airborne bacteria. The resulting unique product has avid fans all over the globe. They go to great lengths to find imported Cantillon beers, go on pilgrimages to the Brussels brewery, which also doubles as a museum, and each year, they celebrate Zwanze Day on which a small batch of experimental beer is produced and distributed to hand-picked locations all over the world.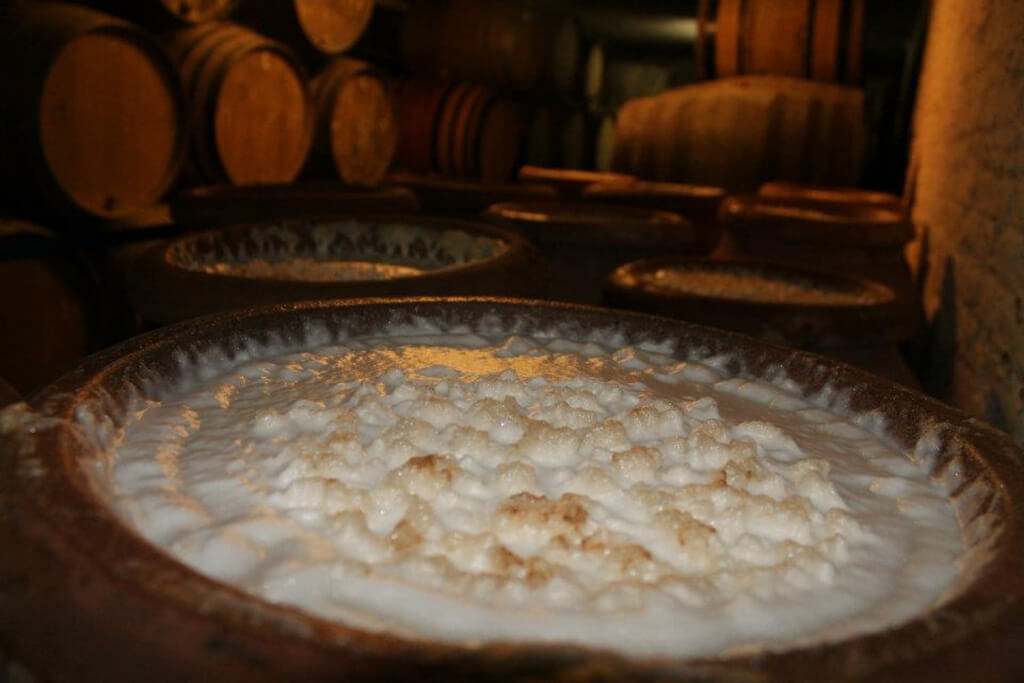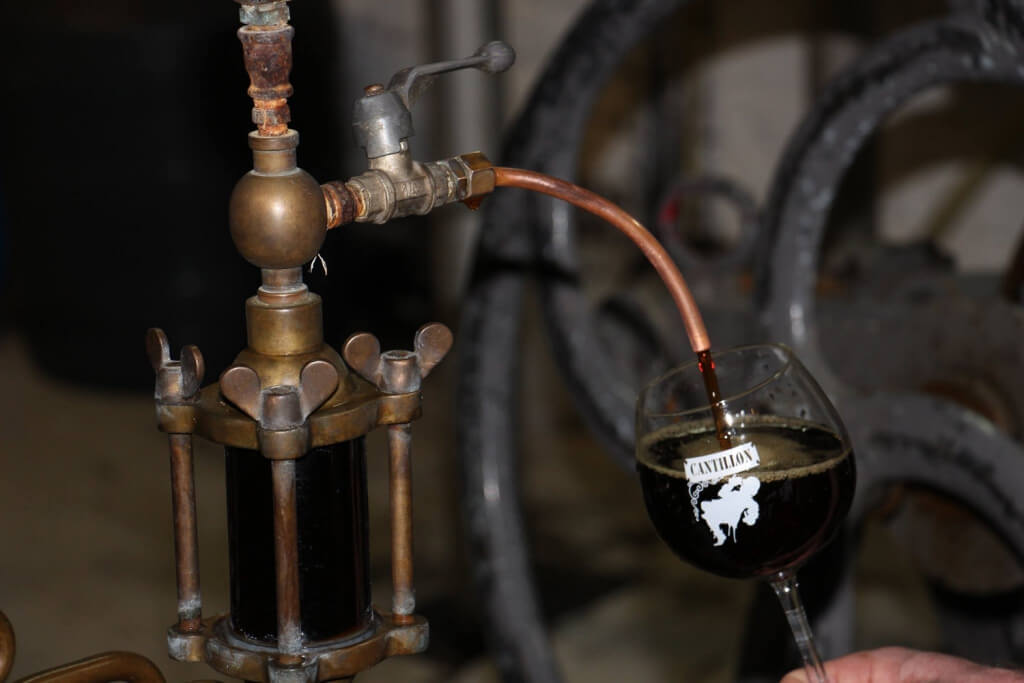 In a way, they are all part of the extended Cantillon family and, as long as Jean-Pierre van Roy is in charge, that family will remain true to its traditions. "I don't know if we can say that family has an influence on the production, but for sure, if you are proud of what your ancestors made in the brewery, as I am, you will always be influenced by them, by the way they have managed the production and the beers. That's why I should never betray my beer, because it would also be a betrayal of my family and my ancestors."
Visit cantillon.be
Giesinger Bräu, Munich, Germany
Simon Rossmann is living the dream: "Other people have a job that pays the rent and brew beer as a hobby. I get to brew beer as a full-time job," he proudly proclaims in the midst of a busy day of brewing in Giesinger Bräu. One of a small number of Munich craft breweries, it has taken on the challenge of convincing the locals that it's worth sampling something a little more adventurous than the easily drinkable, highly affordable lager churned out by the six huge breweries the city is so well known for.
Rossmann studied brewing at the famed Weihenstephan TU, an offshoot of Munich's Technical University, located an hour outside the city, that attracts budding brewers from all over the globe. He started working at the brewery during his third semester, when it was still producing minimal quantities (and continually failing to keep up with demand) in a backyard garage, a stone's throw from the larger premises it now occupies. Today, as the fully qualified master brewer of Giesinger Bräu, Rossmann is still incredulous at what they've since achieved: "There used to be two of us, now we employ 30 people. It's crazy, but you can't do it unless you're passionate and believe in what you're doing."
What unites traditional German breweries and new, more adventurous ones is their craft and the quality of their products." – Simon Rossmann, Master Brewer at Giesinger Bräu
Rossmann loves being part of the global craft beer community, but is ambivalent about the use of the term in Germany: "To me, craft beer means doing it yourself, owning the business, using only the best basic ingredients and trying to take a product to the highest possible level. The focus is on the product, not on marketing. I'm not that fond of the craft beer label, because we haven't managed to find a name that accurately reflects the local market. Most breweries here have traditionally been small and have been doing nothing other than crafting beer for centuries."
"Today, craft beer is often used to describe new varieties, beers that haven't traditionally been brewed in Germany. But that's just trends – what unites traditional German breweries and new, more adventurous ones is their craft and the quality of their products."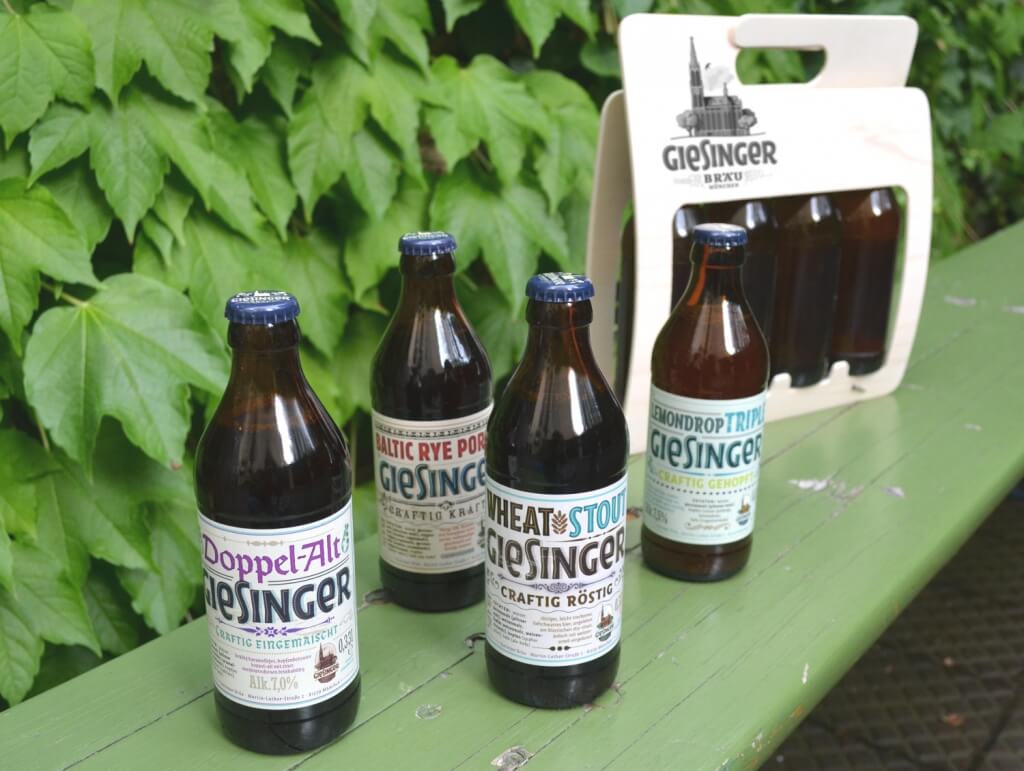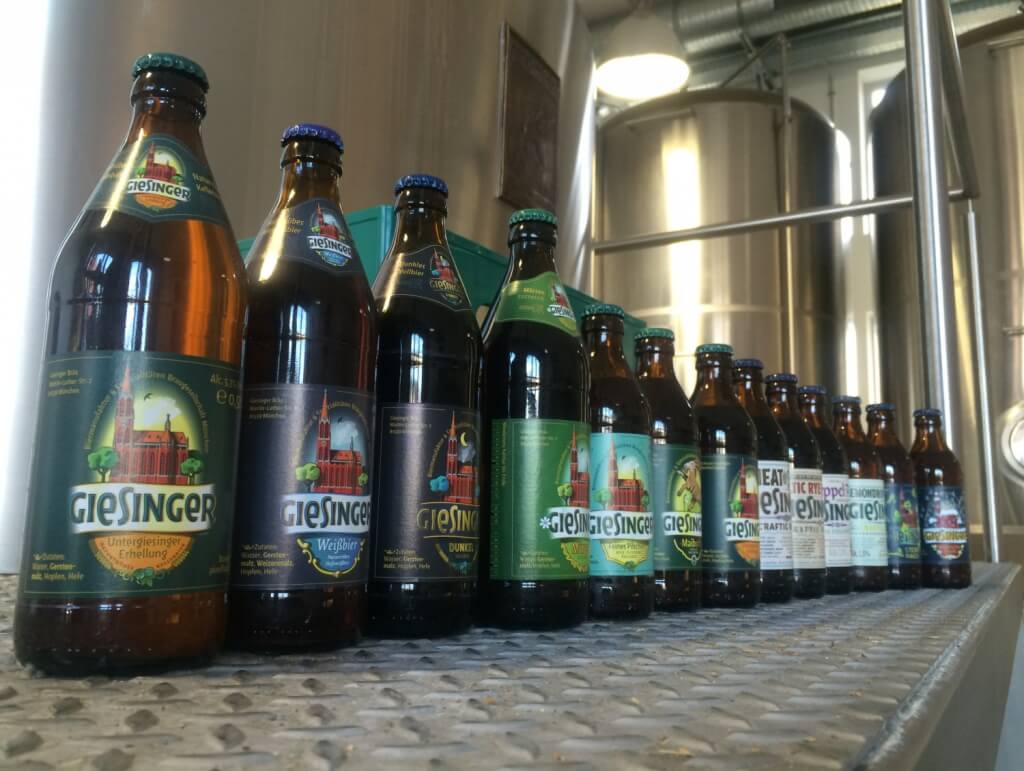 One thing that sets German breweries – craft or no – apart is their adherence to a law based on one passed in Bavaria in 1516, which restricts brewers to the use of three ingredients: water, hops and malted barley. Rossmann is aware of the advantages and disadvantages of this law: "I don't really consider the purity law to be restrictive. We can't add chemicals to accelerate the brewing process or to extend the shelf life of the product, so that benefits the quality of our beer, which is something Bavaria is known for all over the world. On the other hand, it would be great to have the option to add natural, organic ingredients to create interesting varieties and flavours. Maybe one day there will be an addition to the purity law that allows extra ingredients without undermining the principles of purity."
Visit giesinger-braeu.de
Flying Bike, Seattle, USA
The craft brewing scene is collaborative to a fault. Brew masters come together to create, innovate and share as a matter of course. There's only one way to top that feeling of mutual support and community: form a cooperative. Even more than other craft breweries, a cooperative relies on the skills and opinions of many people; even more than most microbreweries, a cooperative values the success of the brewery and the well-being of its workers above profit; even more than others in the business, a cooperative relies on community and considers its consumers an essential part of the bigger picture.
To Mitchell Johnson, a member of the board at Flying Bike Cooperative Brewery, community involvement is essential to the success of the brewery. "I see Flying Bike as part of two trends that are happening in the US. One is the craft beer trend, the other is a return to local produce and community-based business. Microbreweries are smaller and located in neighbourhoods, and our model may be furthering that. Our desire to be involved with the local community has probably furthered our success, too. There's been a curiosity about what a combination of different ideas can produce. Finding out whether our unique business model can be tasted and experienced is definitely what brings people in the door."
Johnson is convinced that, indeed, it can be tasted: "The craft beer industry is generally really creative. Every brewery seeks a sense of independence – a desire that runs deep in much of American culture. They're always bucking trends, inventing new styles and trying to be different from the next brewery down the street. One of our strengths as a business is that we go directly to the people who drink the beer, and as a result we're closer to what people really want. We have been very successful in soliciting input from a lot of people."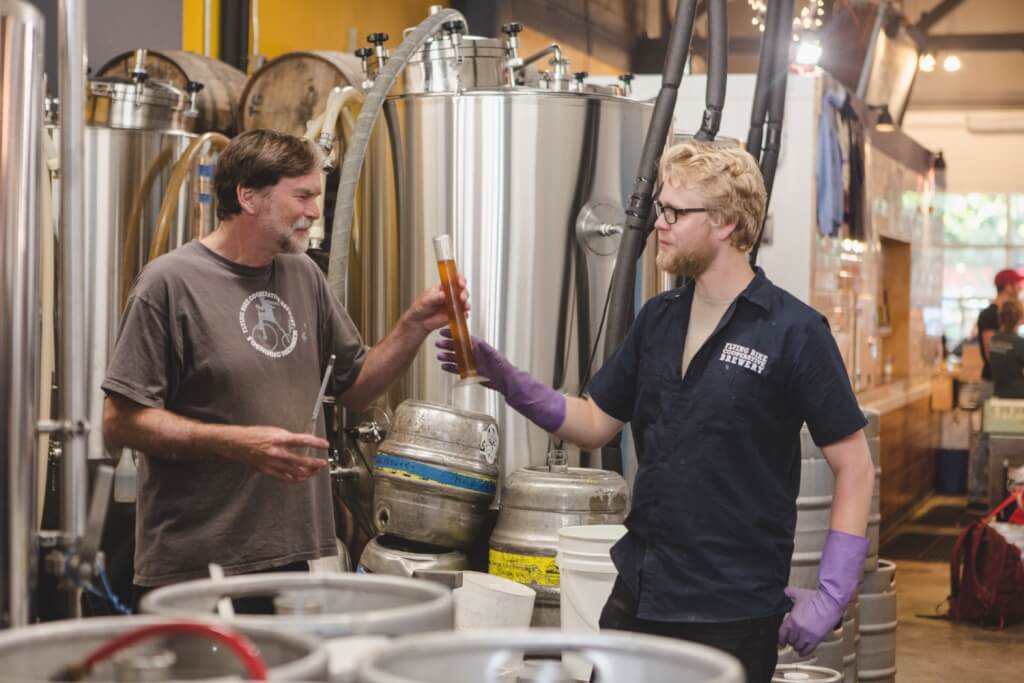 When he says "a lot," he is – at last count – talking about 1,725 members. Johnson himself is member number 391 and passionate about attracting new members, but stays realistic about the limitations of the co-op model. "We were probably the fourth or fifth co-op brewery in the US, and while I think there will be more going forward, I don't think we will ever replace the traditional brewery model. It's much easier to make decisions and move forward quickly in a normal brewing company, but the ultimate product won't be as special. While it takes us longer to reach a decision, once it's reached. it's a better decision that works for everyone."
Collaboration doesn't stop at the door of the brewhouse. In September, the brewery released a beer brewed with hops grown by locals in their home gardens. The hops were harvested and brought to the brewery to create the Fresh Hop beer now available at the brewery.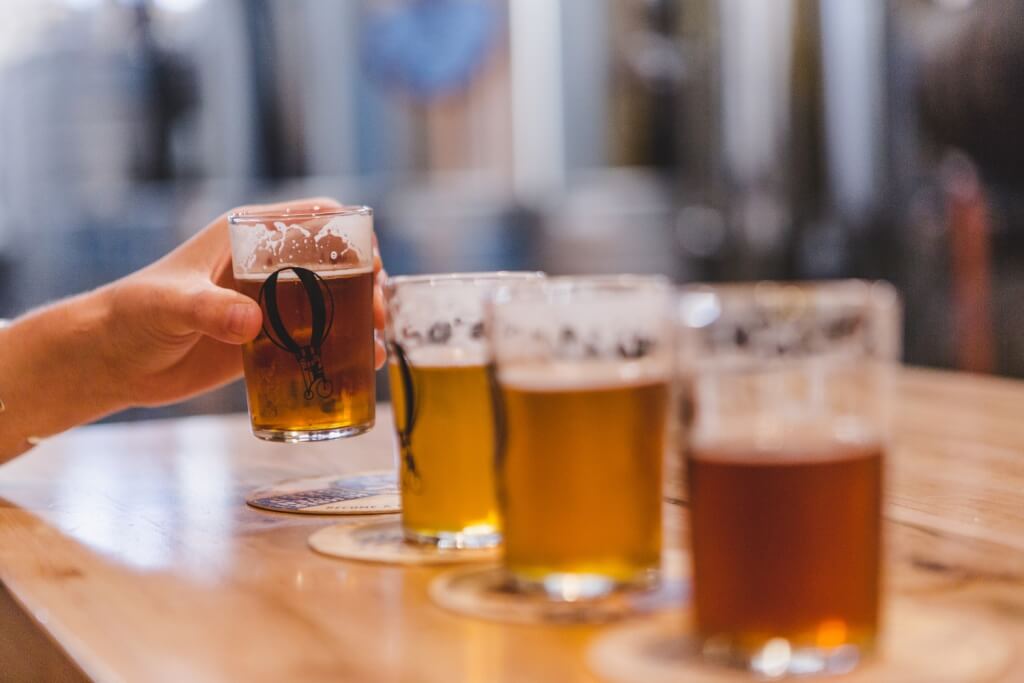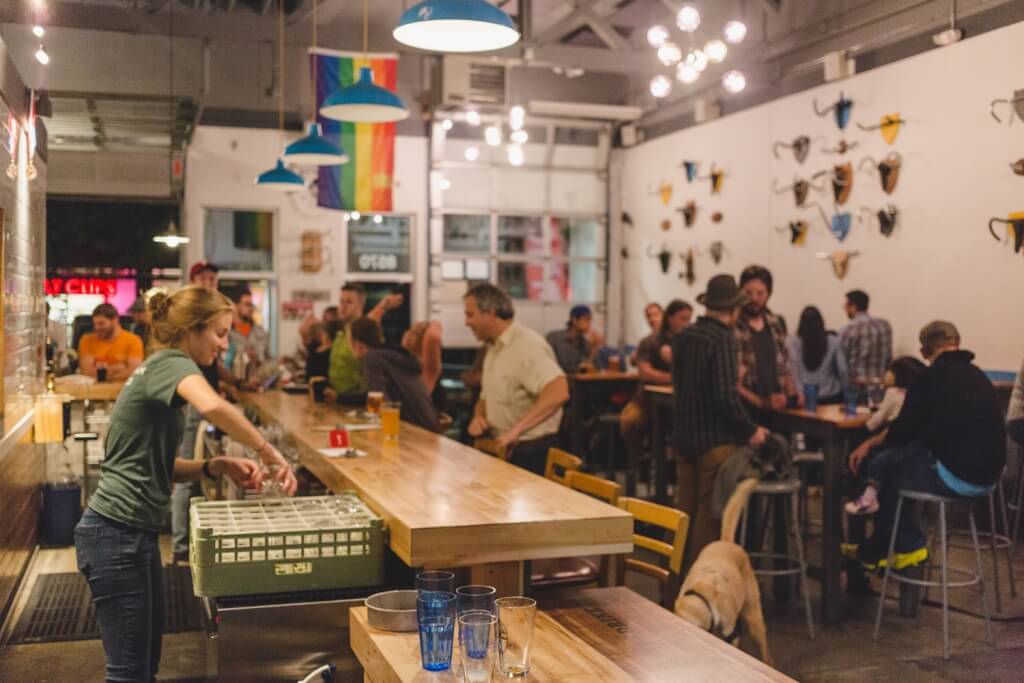 They have also partnered up with a local creamery to find ice cream flavours to pair with their beers. Johnson's personal recommendation for a hot day in Seattle: "I would say on a nice summer day there's just something special about a beer with ice cream. One of my favourites at the beginning of the summer was mandarin-infused pale ale paired with lemon ice cream."
Visit flyingbike.coop
Article by Fiona Brutscher