';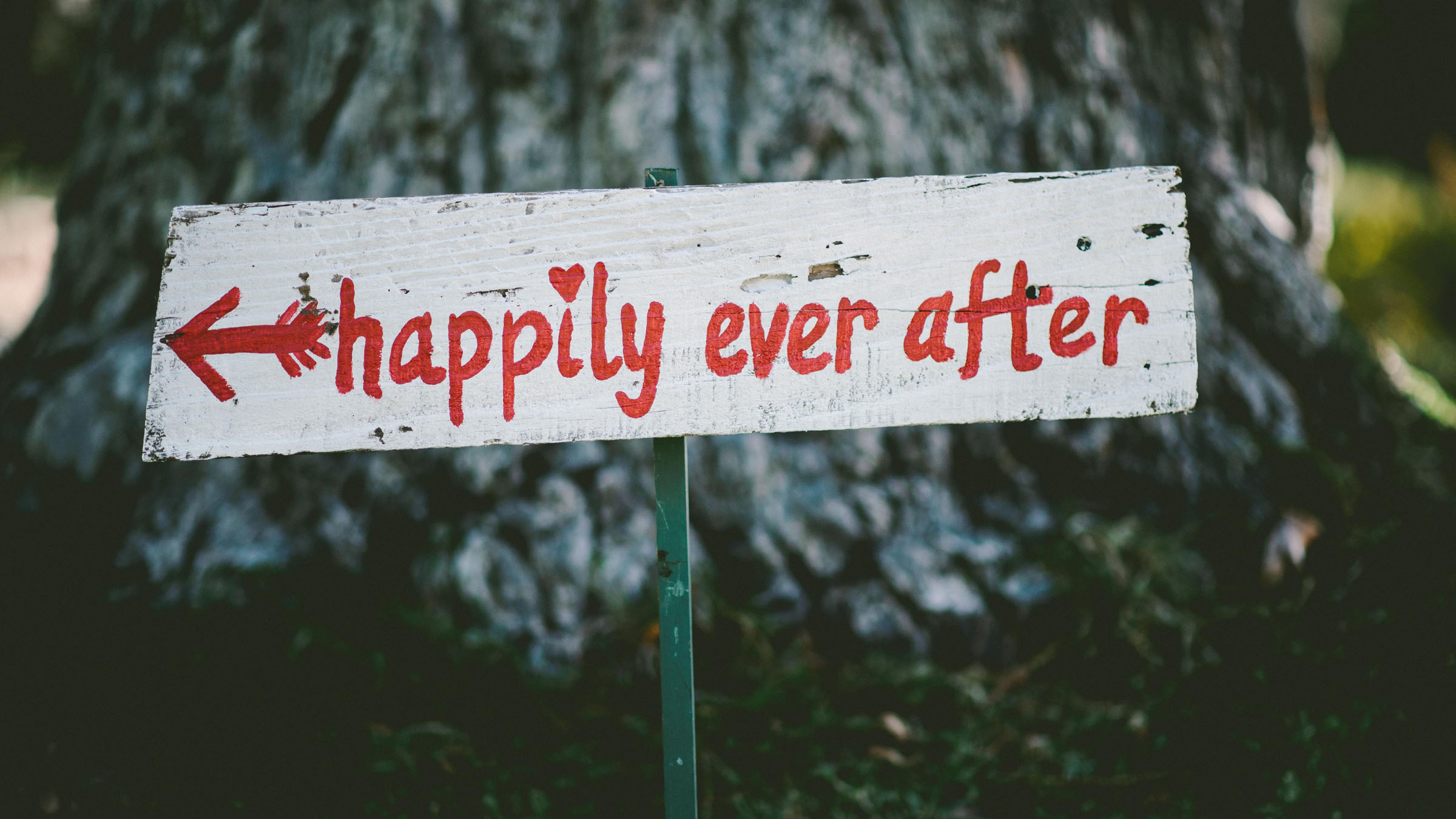 ;
It certainly feels like the pandemic has cancelled everything except taxes – and for many couples around the world, that includes what was supposed to be one of the happiest days of their lives. But love itself can't be called off, and where there's a challenge, you'll find people overcoming it.
Look in the right places, and you'll see inspiring stories of couples who went ahead with their nuptials, finding creative and touching ways to celebrate their union in spite of the obstacles. There's the nurse and doctor who got married at the London hospital where they work, and the Louisiana pair whose families put photos of their would-be wedding guests on the church pews. Or how about the couple who tied the knot in an impromptu ceremony on the streets of New York, as their friend officiated from his fourth-floor window.
View this post on Instagram
A bit of imagination and a lot of flexibility can go a long way in times like these.
Even as restrictions are being relaxed in some places, it's clear that large gatherings and big, fancy weddings are out of the question for a while. And while that deals a bitter blow to those who have been dreaming of a grand celebration with extended family and friends, it also presents an opportunity to get creative – and maybe even celebrate twice.
We spoke to wedding industry insiders to get the latest on how couples have been coping with the current challenges, and ask their advice for spouses-to-be who are weighing their options right now.
What Couples Are Doing Now…
While most of my spring and summer weddings chose to postpone until 2021, I did have a spectacular couple that decided to 'marry now, party later'. For them, we set up a completely private wedding ceremony on the anniversary of their engagement. I worked with the florist to create a bouquet and the bakery to create a custom cake, and we broadcast the ceremony live to family and friends across the country. Then, we booked them a dinner reservation at the same restaurant where they shared their first date. It was meaningful and emotional and intimate, and in so many ways it took the pressure off of them. It allows them to be married and just relax and enjoy the process.
View this post on Instagram
View this post on Instagram
The Biggest Challenges…
The uncertainty in terms of protocol, availability, and general conduct codes. County by country, the rules and the capacities vary so much, making it difficult for couples to know what they can actually plan for and what they can expect onsite.
Andrea's Advice…
Focus on your intention, dig deep into why you are doing things, and then design with grandeur! Seek to create design elements, menus and playlists that feel immersive, that tell a story, and that deeply connect you and your guests.
What Couples Are Doing Now…
Right now, most are getting married via Zoom or having these small affairs called 'minimonies' (portmanteau of 'mini' and ceremony'), which is where you invite up to 10 of your closest family and friends to attend your ceremony. Some couples are doing mini weddings where less than 20 are invited to a small-scale affair. The event may only last up to 3 hours (which is different from the normal 5- to 6-hour wedding day), with light bites, and little to no music or dancing.
View this post on Instagram
View this post on Instagram
The Biggest Challenges…
Knowing what the specific safety rules are for weddings. We know that many things will change, however, putting the guidelines in place to keep everyone safe is sketchy at best right now. Everything that you can think of – from how food is prepared and handled, to how many bars are allowed, or if there can even be a dance floor – are things that will change and be affected due to new safety guidelines.
Simone's Advice…
My tips for planning a more intimate affair would be: Keep the list short, and only invite your immediate family and extremely close friends. Do not have a large bridal party – or better yet, don't have a bridal party at all. Know the rules of your venue, and ask your caterer what precautions they will put in place for safety and sanitary procedures. Send out online invitations instead of paper. Hire a planner to assist you on the wedding day to help navigate any last-minute changes. Research ways to keep your guests safe. Purchase masks, and keep your guests and vendors informed of any changes.
Amy Lee Hybarger
Wedding and elopement photographer, owner of

Aimlee Photography
What Couples Are Doing Now…
Diane and Tess was the first wedding I had after our initial COVID-19 shutdown, and was one of the greatest stories I have been fortunate to be a part of. Diane had actually planned the wedding as a surprise for Tess over a year ago, because Tess was always overwhelmed with the stress involved in wedding planning. Diane had planned them an intimate elopement in the desert outside of Las Vegas, and thought of every tiny detail. She booked flights, hotels, secretly talked with Tess's boss for an extra day or two off of work, and even filled their entire family in and gifted them mini bottles of celebratory wine to 'drink together' the night of!
View this post on Instagram
And then COVID-19 hit. There was a lot of back and forth as to whether this would even be possible. Diane managed to rework their plans without Tess knowing, and in doing so, decided to get their van serviced for a cross-country trip. They managed to make it all the way across the country, slept in their van to maintain isolation, and made their wedding the trip of a lifetime. Diane had to spill the beans once Tess realised they were making a cross-country trek and not 'checking on Diane's aunt's cabin' a couple hours away. They stopped at as many national monuments as they could, and got married under the warm desert sun. One of the best perks of their trip was that they were able to bring along their dog, who was the world's most special wedding guest!
The Future Of Weddings…
I have always been a big advocate for couples choosing to celebrate in whatever way felt best for them. For some, having all of their loved ones there for their big day is SO important. For others, the idea of an intimate celebration is much more appealing. Traditionally, there is a lot of pressure to have a big wedding. The pandemic is giving those who want something simple a really great excuse to do what feels right for them! I think we are also given a chance to be creative with how we see the future of weddings. Ceremonies and celebrations can be anything you want. If you want an intimate ceremony and then a big casual party (or multiple celebrations!) down the road, it's perfectly acceptable! Right now, people are really able to reimagine what a wedding celebration can and should be. Something I think we all benefit from!
Amy's Advice…
If you're planning a wedding right now, I'd choose options that allow flexibility. Choose vendors who are willing to honour your requests if there are future surges. Try to keep it small. This is the perfect opportunity to cross off guests that you haven't seen or heard from in years. You can make these changes in the name of social distancing and safety for those who you really need on your wedding day. If all else fails, you can always elope! Remember that your wedding is about celebrating your love, everything else is just for fun.
Guerdy Abraira
Miami-based luxury event stylist and

wedding planner
What Couples Are Doing Now…
Most of my couples are deciding to keep their initial vision of a large wedding, so they're postponing and are going to wait it out. I do have two clients who initially were doing destination weddings, but who have decided to do their wedding in their home state instead. We are heading towards the Hamptons which has more open-air venue options.
In general, I think there will be an increase in 'microweddings'. In fact, I have enough enquiries for this concept that I decided to develop an extended branch to my company, called @InMicroMatrimony, which will offer these specialised services to our brides who want to do something intimate now and maybe have a larger party later in 2021.
View this post on Instagram
View this post on Instagram
The Biggest Challenges…
We have an upcoming wedding in August, and given that this is our first during the pandemic, there are a lot of 'firsts' for us. We are truly crossing our t's and dotting our i's in trying to ensure that this event is seamless, so that we can use it as a guideline moving forward in helping to continue building 'buyer confidence', so that our couples can see that it is indeed possible to host an event while taking the necessary precautions.
Guerdy's Advice…
Stay calm and trust your planner! You hired us for a reason, and we will do right by you. Know that we are your ally, and will go to bat for you in regards to vendor re-negotiations and any other necessary changes.
What Couples Are Doing Now…
Beth and Rob – these two are the definition of getting creative in spite of challenges! They decided to postpone their big wedding celebration to next year, but they still wanted to celebrate their original date with an intimate elopement ceremony at their home on the Connecticut shoreline. Their friend called in to officiate from all the way in San Francisco via Zoom, Beth baked a homemade carrot cake herself, and their friends sent surprise balloons and flowers that they used to decorate the mantle where they held their ceremony.
Only a few immediate family members were in attendance, but they recorded the entire ceremony on their computers, and are having a videographer friend edit it together into a short video they will show at next year's reception. After a first dance in their living room, they took a quick break to go paddleboarding on the cove behind their house! How many brides can say that they went on a paddleboard in their wedding dress? All of these personal touches made their elopement day so unique and memorable.
View this post on Instagram
View this post on Instagram
The Biggest Challenges…
Some of the biggest challenges during this time are that certain types of services aren't available right now (hair and make-up, for example, is just recently beginning to reopen in most places). Suit rentals have also been a challenge for some of my couples. And of course, some family or friends being unable to travel in from across the country or around the world has been tough. But at least they can still be there virtually, thanks to video chats!
Until a vaccine becomes available, it looks like we will be having mostly outdoor wedding receptions. The rules are different depending on where you are, but in most states in my area (New England) the guest limit is higher for outdoor events than for indoors. So for couples hoping to keep most of their guest list intact, this means tent rentals in case of rain, handwashing/hand sanitiser stations, and changes to how food and drinks are served.
Allie's Advice…
Talk to your vendors! Our #1 priority is making sure that your wedding is the happy day you have dreamed about. Whether that means an elopement now with a reception next year, changing from an indoor reception to an outdoor tented celebration, or postponing to another date, we want to work with you.
This year I'm recommending an elopement with a party postponed to next year – that way you don't have to wait any longer to be married, and you end up with two days to celebrate your love instead of just one! Find a photographer who specialises in elopements; they can help you plan a perfect day, including things that are special to you two as a couple. Want to hike up a mountain, bring your dog, stop for coffee at your favourite local shop, wear two different outfits, or go kayaking on your wedding day? You can! Just because your wedding plans have changed, does not mean your day has to be any less magical or personalised.
#staysafe #stayathome #selfisolation #selfisolationactivities #quarantine #lockdown #homesanctuary