';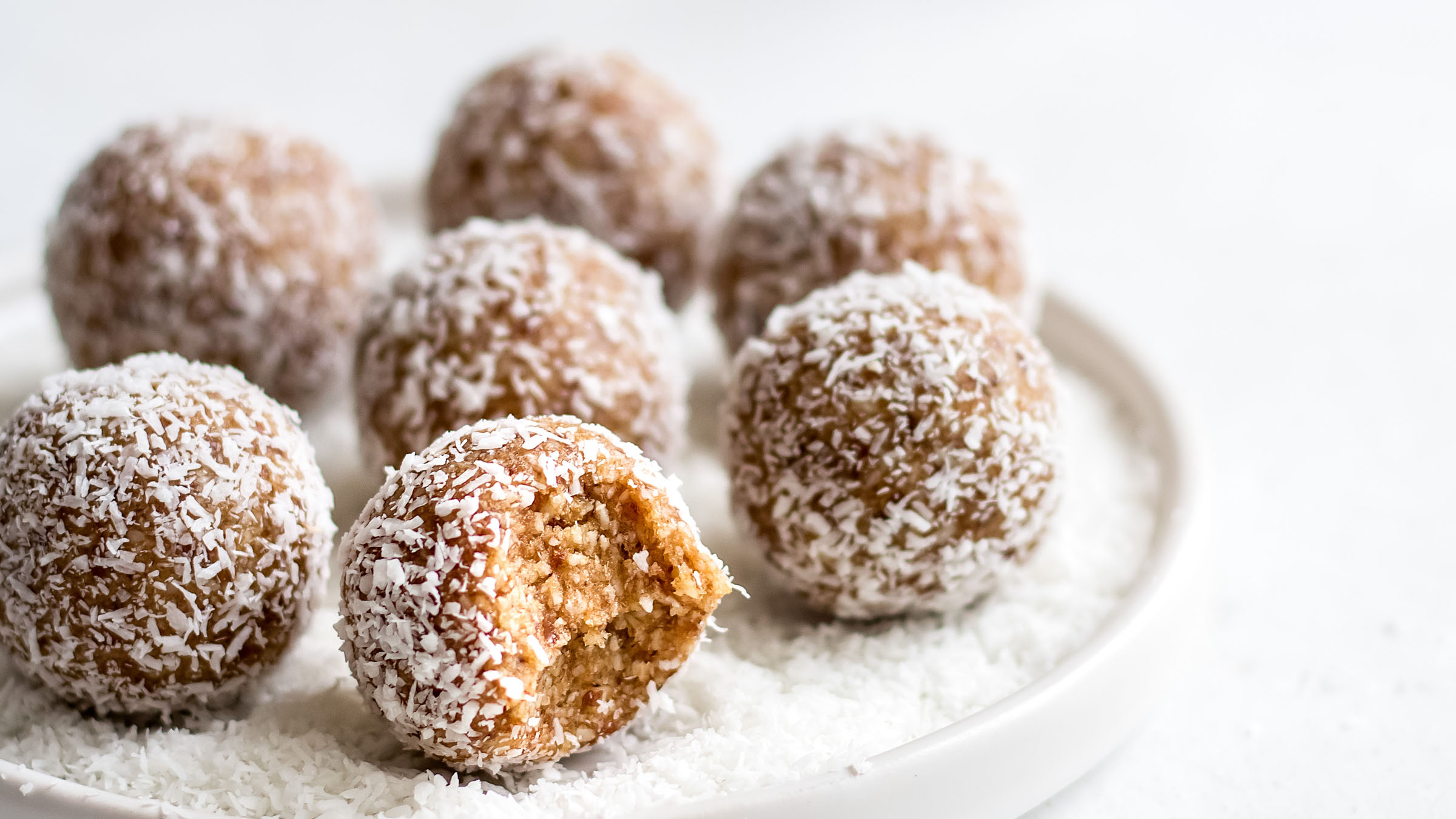 I love to make these "Salted Caramel" Coconut Bliss Balls. They're made with 4 simple ingredients and really taste like salted caramel! 
– Jessica Hoffman
Salted Caramel Coconut Bliss Balls
Ingredients:
1 cup pitted Medjool dates (packed)
1 cup blanched almonds (
¼ cup unsweetened shredded coconut (+extra for rolling)
¼ teaspoon salt
Method:
1. Add the Medjool dates, almonds, shredded coconut and salt to a food processor and pulse until it forms into a sticky dough.
2. Using your hands, roll into bite-sized balls, and then roll into a plate of shredded coconut for topping, if desired.
3. Store in the fridge in an airtight container.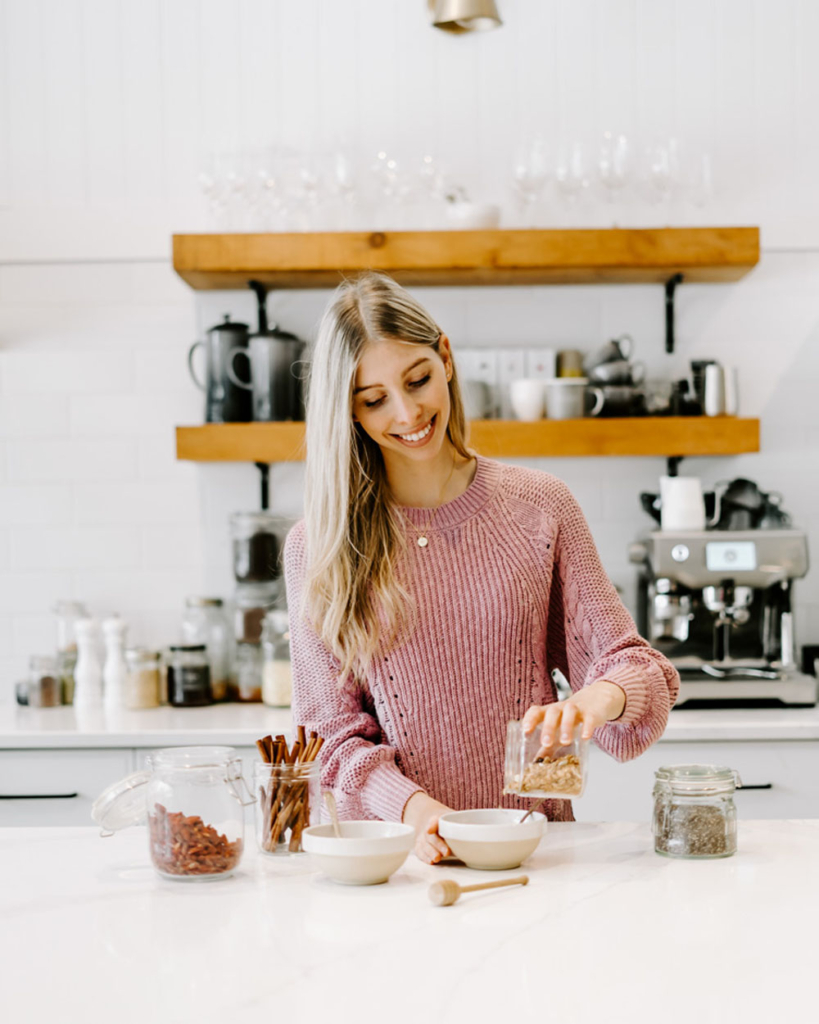 About Jessica Hoffman
Based in Canada, Jess Hoffman began helping out in the kitchen at a young age. She founded her blog, Choosing Chia, after a spontaneous trip to India where she studied yoga and Ayurveda, a wellness practice that focuses on creating a healthy body through diet, exercise and mindfulness. Upon returning home, Jess found a new passion for healthy, vegetarian cooking. Visit Choosing Chia and follow Jessica on Instagram.