';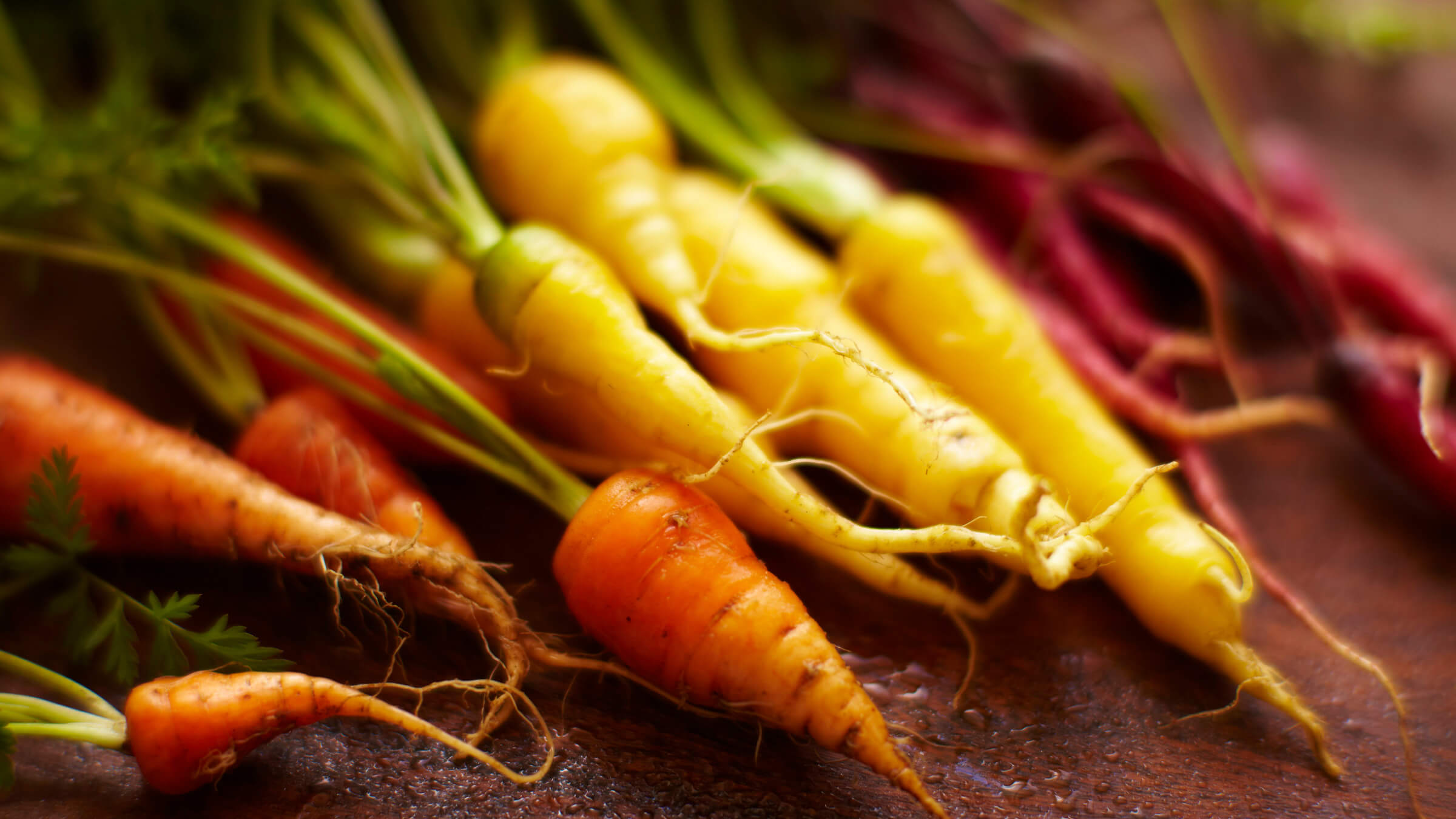 ;
In kitchens around the world, 'old' is the new 'new'. Old ingredients, long demoted to the status of weeds, take centre stage in tasting menus; old cooking techniques, handed down informally from generation to generation, are used in professional kitchens; old dishes, once derided as mere comfort food, are elevated to haute cuisine.
From Copenhagen to Cape Town, Sydney to São Paulo, innovative chefs are actually re-discovering, re-introducing and, most importantly, re-popularising ancient foods, time-tested recipes and seasoned skills.
A Return To Terroir
For some, getting back to their roots or bringing ingredients from farm to table nurtures an awareness for the value of food and its provenance. Irish chef Darina Allen, who was advocating an organic, slow food, locavore lifestyle well before any of those terms became fashionable, suddenly finds herself preaching to the choir. "There's a huge interest in learning to make things from scratch – from before scratch, even," says Allen.
At her Ballymaloe Cookery School, students learn the 'Forgotten Skills of Cooking' on a working farm, from sowing seeds and churning butter to curing bacon and smoking fish. These exercises get them "thinking about the time and energy that go into producing food," she says.
[vc_html_gallery interval="5″ images="1648,1652,1656″ custom_html="
Darina Allen's Ballymaloe Cookery School sits on 100 acres of organic farmland
---
Allen teaches her students how to cook from the ground up
---
Ingredients find their way from farm to table in a matter of hours
---
"]
For others, rediscovering ancient foods is a way of getting in touch with their own roots. Classically trained indigenous chefs reinterpret the tradition of their people, resulting in an exciting cross-pollination of flavours. Nephi Craig, a member of the White Mountain Apache Tribe, founded the Native American Culinary Association to research, refine and develop the indigenous cuisine of his home country – and to encourage Native Americans to explore their culinary heritage in professional cookery. "We are a part of the American culinary landscape," he says. "Native American Cuisine is the foundational terroir of all American cooking today."
Having cooked all over the world, he insists that indigenous flavours are best experienced where they originate. "A true sense of place is literal. Wisdom sits in places, and people need to travel to the place to get the lesson."
Others are mainly concerned with amalgamating new and old, particularly in absence of a homogenous national culinary tradition. For Helen Turnbull of Hummingbird Eatery in Wellington, an open mind is essential. "New Zealand is a young country. Experimental, inquisitive and without total understanding of its influences," she observes. "Like a teenager, New Zealand in many ways is still developing it's own persona. […] We are coming of age and creating something uniquely our own."
In a globalised world, we can consume regardless of location or season, but a conscious decision to eat local can open up a world of undiscovered tastes. According to the well-travelled Chef Turnbull, "Of course it's possible to enjoy traditional cuisines from afar, but the true soul of the dish is always better captured closer to home."
A Fad With Staying Power?
Following the rise of experimental, molecular and modernist cuisines, with their abstract approach to ingredients and their distortion of textures and flavours, this was a gourmet trend waiting to happen. A recent return to more natural, traditional and recognisable dishes was to be expected, but it has long surpassed trend status and made its way from fine dining to gastropubs, school canteens — even supermarkets — worldwide.
We are beginning to wake up to the fact that our elders are the guardians of our inherited wisdom, in all sorts of areas, particularly in indigenous communities. – Darina Allen
There's a marked difference between shopping in the 'regional produce' aisle at your local supermarket, and visionary chefs throwing curveballs to diners with unexpected, unfamiliar ingredients that time forgot. Nonetheless, both are part of the same culinary evolution, emphasising the foods of a specific time and place.
To achieve this, chefs have taken to growing their own produce or foraging to procure the best, freshest and most surprising local ingredients. According to Allen, who has offered foraging courses for over 20 years, "we are beginning to wake up to the fact that our elders are the guardians of our inherited wisdom, in all sorts of areas, particularly in indigenous communities."
In Search Of Ancestral Wisdom
Nephi Craig credits his ability to forage for his tasting menus to "ancestral knowledge […] You need to have an intimate relationship with your landscape to know when ingredients will be available." However, he recognises that some of this knowledge has been irretrievably lost. "There are gaps in our ancestral ways of knowing […] because of a violent interruption of our indigenous cultures," he says. When it comes to traditions that have all but vanished, chefs like Craig are our only remaining links.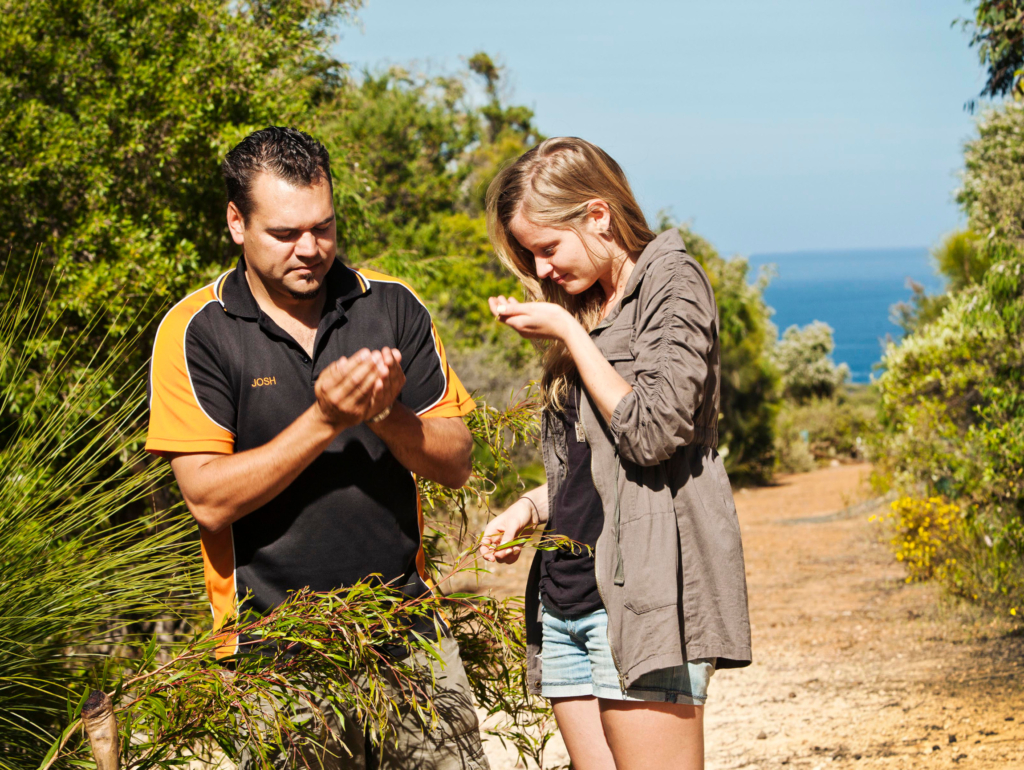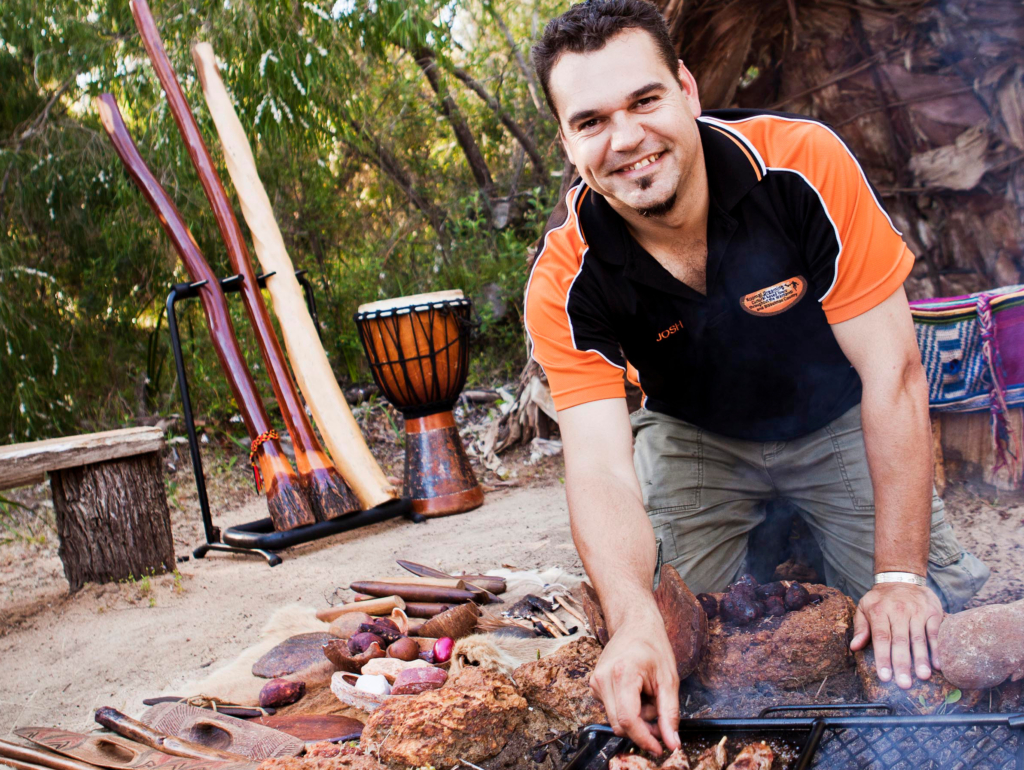 So it's a good thing he's not alone. On the other side of the globe, indigenous forager Josh Whiteland is keeping the Noongar people's culinary knowledge alive. His guided bushwalks through the Margaret River region – a foodie paradise in Western Australia – help participants "find a way to use traditional foods in a contemporary lifestyle." Among those who have learned from his techniques, which he calls a "fusion of native foods in traditional and contemporary styles of cooking", are locavore legends like René Redzepi and Alex Atala.
Of course, foraging is the idea of the locavore movement taken to its logical conclusion – it's sustainable, authentic and rooted in terroir. Yet when pressed, most chefs cite more creative reasons for adopting the practice. "It simply means inspiration!" says Eelke Plasmeijer of the aptly named Locavore restaurant in Ubud, Bali. "It's so much more fun growing and foraging your own ingredients than picking up the phone and calling suppliers."
Article by Fiona Brutscher
Foraging courses are all the foodie rage. Would you ever try foraging?