';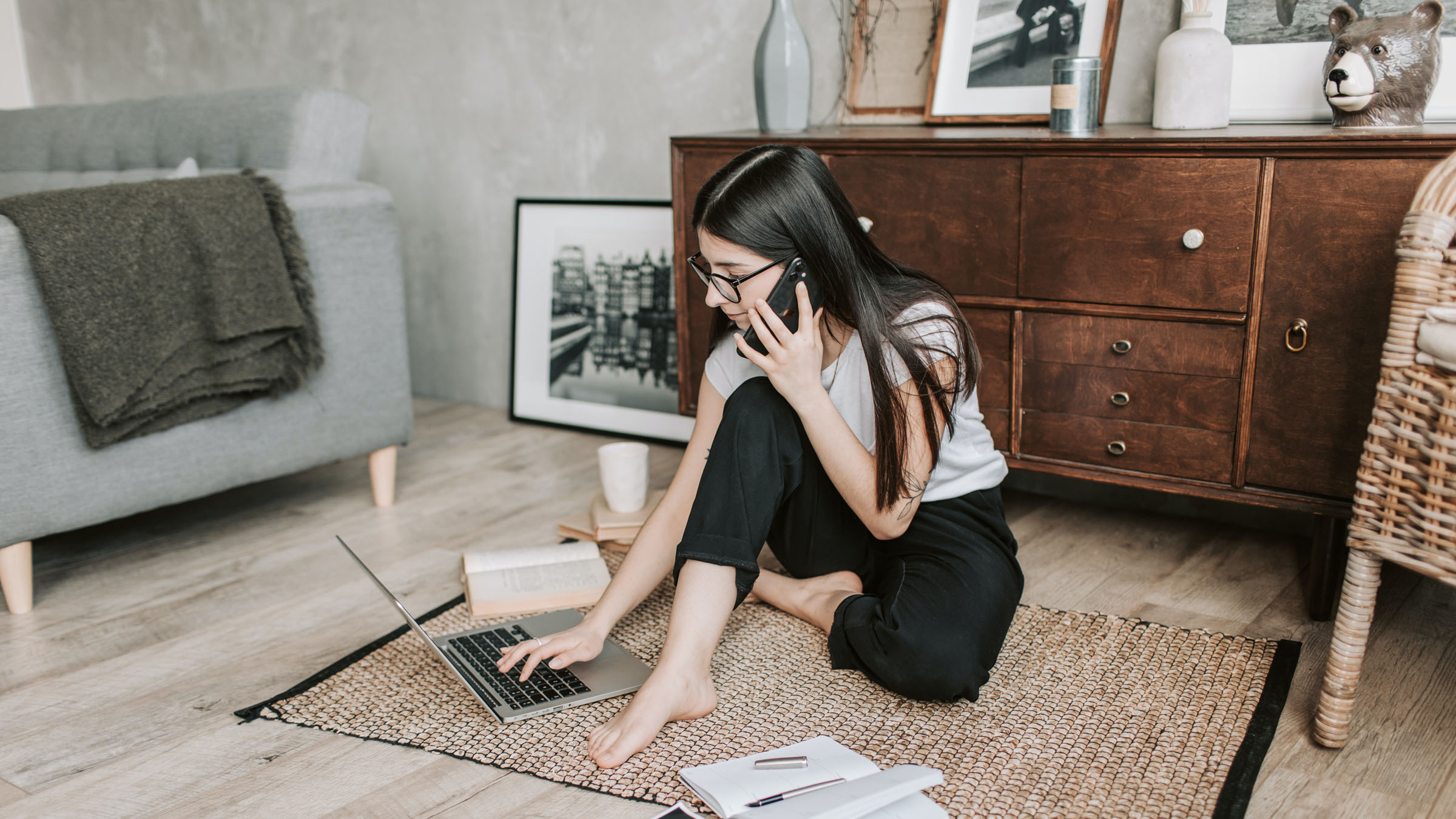 In difficult economic times, the idea of taking a different career path might sound daunting when you actually have a job. But sometimes we need a change no matter what, and other times we're simply forced to switch gears. These experts changed careers, sometimes more than once, and are here to share valuable nuggets of wisdom with people who wish to start doing what they love.
Seize The Moment
Dr Dawn Graham – Career switch coach, TEDx Speaker, author, LinkedIn Learning Instructor and host of the popular call-in show "Dr Dawn on Careers" on SiriusXM Radio
"If you've been considering a career switch, 2020 is the perfect time to take the leap. This may seem counterintuitive when you've likely been reading about millions of people losing their jobs. However, if you've been paying attention the last few months, you've learned that: 1) job security is a myth; 2) the market is extremely dynamic, and in-demand industries and skills change swiftly; and 3) even stellar performers are not protected from the negative impact of a crashing economy. It's exactly these three realities that should inspire you to consider your next career move. We are living in unprecedented times where resume gaps are explainable. You're already in the midst of personal disruption, and for some, you may have extra time on your hands. So, if you've been waiting for a sign from the universe to get started on your career switch, it's happening right this very moment."
Dit bericht bekijken op Instagram
Dit bericht bekijken op Instagram
Make Fear Your Friend
Theola DeBose – Entrepreneur, PR guru, career strategist and founder of JSkils: Launch Your Life After Journalism
"When I was a journalist, I was selected for a prestigious and dangerous assignment to report from a war zone. 'You will be scared,' a mentor told me. 'The trick is to make fear your friend.' I understood her advice to mean that my fear about the situation would never completely disappear, so I better figure out how to bring it along – as a passenger.
"I think of my mentor's words all the time. I felt plenty of fear when I wanted to leave an award-winning journalism career and make a change. I had to ask myself questions and stay quiet long enough to hear the answers: What do I want to do next? What are my strongest skills? What's most important to me? The global pandemic and world-wide anti-racism protests have created a unique opportunity for every person on the planet to ask themselves who they are and who they want to be. Introspection is the first step on the career change journey, but it can be tempting to avoid it if you feel any nagging self-doubt about what's next."
"So how to make fear your friend? My favourite mental boost is to think about the three colours of a traffic light and what they symbolise: red (stop), yellow (slow down) and green (go!). No matter the career change situation – applying for a new job, networking, writing a cover letter – the response will always be one of those three colours. It may feel like forever when you're in a car waiting at a red light, but the light still will change. If someone doesn't hire you, then they're a red. Keep going. You'll find some yellows. And your green light is out there."

Dit bericht bekijken op Instagram
Dit bericht bekijken op Instagram
Hold Fast To Your Dreams
Ana Engelhorn – Founder of Ana Engelhorn Interior Design
"After studying Business Administration, I fell into the hospitality industry, running a restaurant in Switzerland and working for a hotel in Spain before becoming the marketing manager for a Swiss Hillclimb Race for classic cars. However, interior design was always there in the background. With an eye for the 'old', I was refurbishing and redecorating houses on the side for years, even gaining critical acclaim for the work. Therefore, when I became pregnant with my second child, it felt like the right time to go back to school and turn my passion into a profession.
"While a part of me wishes I'd studied interior design earlier, and had the chance to cut my teeth at a studio before launching my own, I believe my previous experiences have shaped what I do now. For instance, I understand the 'business' side to interior design, which has helped me lay the foundations for my studio. And by the time I set up my studio, I'd really honed my 'perfectly imperfect' design philosophy.
"If I could give one piece of advice to those just embarking on their careers, it would be to find what you want to do – however circuitous the route – and stick to it, regardless of what others think or recommend. Making mistakes is part of the development process, and it's much better to learn from your own decisions than someone else's."
Dit bericht bekijken op Instagram
Dit bericht bekijken op Instagram
Define Success On Your Terms
Masha Zvereva – Entrepreneur, content creator, educator, ex-googler, stereotype challenger and founder of Coding Blonde
"Back in 2017, I made a controversial move in my career. I left the company of my dreams, Google, in order to relocate and pursue a part-time programme at a university in Colorado, while working on my blog. My friends and family thought I was nuts, that I was throwing my career away. I was also pretty confused by that move, as it went against the conventional path to success.
"And guess what? My career only flourished! I saw that change as a diagonal move in an unexplored direction, and welcomed opportunities that came with it. Since then I've been able to invent my own job, grow my business and define what success means to me.
"This is your life and your career. You don't owe anyone anything, nor do you have to follow a certain path. Define what success looks like to you, and make that happen. And whenever life throws you curveballs, think about how you can use them to your advantage. As long as you're growing, you're moving upwards – the direction that others see it as doesn't matter."
Dit bericht bekijken op Instagram
Dit bericht bekijken op Instagram
Chase Your Values
Jayson Chang – High school social science activist educator, focusing on professional development and social/racial justice and equity issues; founder of changtheworld.com
"Many millennials would advise others to chase their dream and the money will come. Perhaps that is true. Instead, my advice is to chase your values. Do the values of your employer match your own values? If there's a mismatch, it's safe to say that you won't be happy. You'll be spending Monday through Friday, 9-5 doing something that feels like a prison.
"For me, the final deciding factor in leaving my job as an editor and marketing project manager at a major e-commerce retailer was when I realised the values of my boss and the company did not match my own. After spending some time soul-searching, I decided to become a teacher in 2016. Education is crucial for everyone, and that aligns perfectly with my own values of wanting to make an impact and change in our society. Four years later, I can say it's one of the best career decisions of my life. I'm constantly improving my craft. I'm a community leader and activist. I'm happy. Chase your values, and happiness will come."
Dit bericht bekijken op Instagram
Dit bericht bekijken op Instagram
Get A Mentor
Mpume Ncube-Daka – Corporate-level career transition coach; founder of About Change Conversations
"It's ideal to have a mentor at different stages of your career. You can have a mentor as you start out, as you go into management, as you move to an executive level and even when you decide to go into business or freelance. A mentor can guide you, support you, be your sounding board, be the person that challenges you and assists you in achieving different career goals.
"The trick with having a mentor is how you create the relationship: asking a random person to be your mentor sometimes can be awkward, and if you end up doing that, you need to be very clear about what you need help with and why you have chosen them to mentor you. A mentor is ideally a person who has walked the journey that you want to walk, somebody who can share their wisdom and learnings with you. The mentor does not necessarily have to be the same person; you can have different mentors at different stages of your career."
Dit bericht bekijken op Instagram
Dit bericht bekijken op Instagram
Combine Old And New Skills
Nena Foster – Ex-public sector consultant, qualified nutritional chef, online cookery and fermentation teacher, recipe developer, food educator and food stylist
"I used to see other people love their jobs, and desperately wished it was me. Don't get me wrong, substantively and on paper my work wasn't bad. But the politics, monotony, lack of autonomy and feeling like I was too far removed from the issues that I worked on to make any real difference weighed heavily. I found myself wishing away the days, weeks and months; wishing and hoping for inspiration and the courage to change careers.
"Food and cooking have always played a big part in my non-professional life. But leaving behind a successful, well-paid career to cook seemed implausible and ridiculous. I was on maternity leave with my second baby when I decided to take the plunge, and so began retraining as a nutritional chef. Then, I set about trying to create a career in food. I had no real idea what I wanted to do. I roughly knew what I was good at and what I enjoyed doing (and what I didn't), and I set about piecing together a career that combined my new and old skills.
"Little did I know, the chaos of COVID would provide the chaotic background I need to help me acknowledge my strengths, my unique skill set and really start to build a food career that's authentic and unique to me. It took chaos to make me really see what I have to offer, and I feel quietly confident that this is only just the beginning."
Dit bericht bekijken op Instagram
Dit bericht bekijken op Instagram
Embrace The Unknown
Monica Shulman – Contemporary artist based in New York's Hudson Valley
"After several years of working as a corporate lawyer, I decided to change careers to pursue my passion as a full-time artist. Learning to embrace the unknown was a lot of work, and uncomfortable, but I had to learn to be excited about that instead of frightened by it. My best advice is to stay focused, not compare yourself to other people, and to always be ready for things to shift and sometimes not work out. I learned I prefer the fear of trying to the fear of not knowing.
"I approached switching careers as a job. It's helpful to have a plan, but in the beginning, simply writing down your ideas and letting them evolve into more (like a business plan) is enough. I really believe that networking, asking for help and being bold – no matter how terrifying – is always worth it.
"At first I made the mistake of saying yes to everything that was thrown my way because I was so worried about missing an opportunity. I didn't realise my time was better spent saying yes only to the right things. Opportunities were born out of being selective and knowing what deserved my time and attention as well as knowing what I'm worth and not being afraid to ask for things.
"Most recently, in the face of Covid-19, after having several shows cancelled and potential opportunities fall through, I let myself have some down time professionally. But I also used my disappointment – and my nervous and creative energy – to form new relationships with two online galleries, expand my relationship with an art dealer I've been working with for years, and created an entire body of work in a medium I've never explored before. Having a positive mindset and being open to new things have always been game changers for me. "
Dit bericht bekijken op Instagram
Dit bericht bekijken op Instagram
Find Your Own Path
Rosie Scott – London-based professional freelance make-up artist specialising in TV, fashion, editorial, beauty and bridal
"When I completed my course in Fashion, Media Hair and Make-Up in 2010, I had no idea that it would start me on a path of challenges and life-changing experiences that I am absolutely proud of.
"At the time I was petrified of the future, as I had realised after a 15+ year career in sales that I needed to try something new. But after many years building my portfolio and pushing personal boundaries, I have found my path. It hasn't been easy, and there have been setbacks, but nothing compares to the highlights. I was the hair and make-up artist for the solo soprano Elin Manahan Thomas, for instance, who sang at the Royal Wedding of Prince Harry and Meghan Markle. I also have a successful bridal business and I work in TV and photoshoots. I love everything about my career, being my own boss and working with like-minded creative people."
Dit bericht bekijken op Instagram
Dit bericht bekijken op Instagram
Tackle Your Self Doubt
Lou Kirby – Life coach and founder of Woman Ready
"After I had my first child, I felt a little lost. I spent some time soul-searching, wondering who I was and what I was doing in life! I started talking to lots of women and realised that many of us lacked confidence in some area of our lives. We were guilty of holding ourselves back and putting ourselves way down our priority lists. So, I decided to set up Woman Ready to help women to recognise their potential, embrace who they are and believe in themselves more! I also re-trained as a coach.
"My advice for changing careers or starting a side business is to try to do it part-time to start with, if possible. This will ensure that you have some income coming in, as it takes time to build up a business. Also, set goals. I really believe in the power of setting big goals and then breaking them down into manageable chunks. Each day, chip away at them.
"Next, tackle your self-doubt. Keep reminding yourself that you are experienced and capable and you can do this! Don't compare yourself to others. Say yes to opportunities when they arise – even if you're feeling a little nervous; it can open doors, and you can meet some great contacts (and future friends!). With everything that is going on in the world at the moment, it's a constant reminder that life can be short and unpredictable – so if you have a passion, something you really want to do, why not give it a go?"
Dit bericht bekijken op Instagram
Dit bericht bekijken op Instagram
Start A Side Hustle
Ruby Lee – Business coach, founder of Own Your Hustle, and host of the eponymous Amazon Prime series
"I always wanted to start a business, but was too nervous to let go of those employer apron strings. Then in 2015, I discovered the "side hustle" ie. a way I could start a side business whilst employed. It means less pressure, as you have your salary from your day job to rely on, but also fewer spare hours to get your business up and running.
"I have found people start side hustles for two reasons: The first is just to create some additional income. The second is to test their business model before they go 'all-in'. They want to know they can attract clients and make money before making a total commitment to their business. I took the latter approach. I side hustled for a few years before I finally decided to become a full-time business owner. That was just over 2 years ago, and I have never looked back. I have a business and lifestyle that I'm really proud of.
"Obviously, this pandemic has thrown up a whole lot of uncertainty. That's why I believe there's never been a better time to start a side hustle. Isolation has forced and trained us to be online. So take it a step further, start your little online business as a side hustle, and you could open a world of opportunities."
#staysafe #stayathome #selfisolation #selfisolationactivities #quarantine #lockdown #homesanctuary