';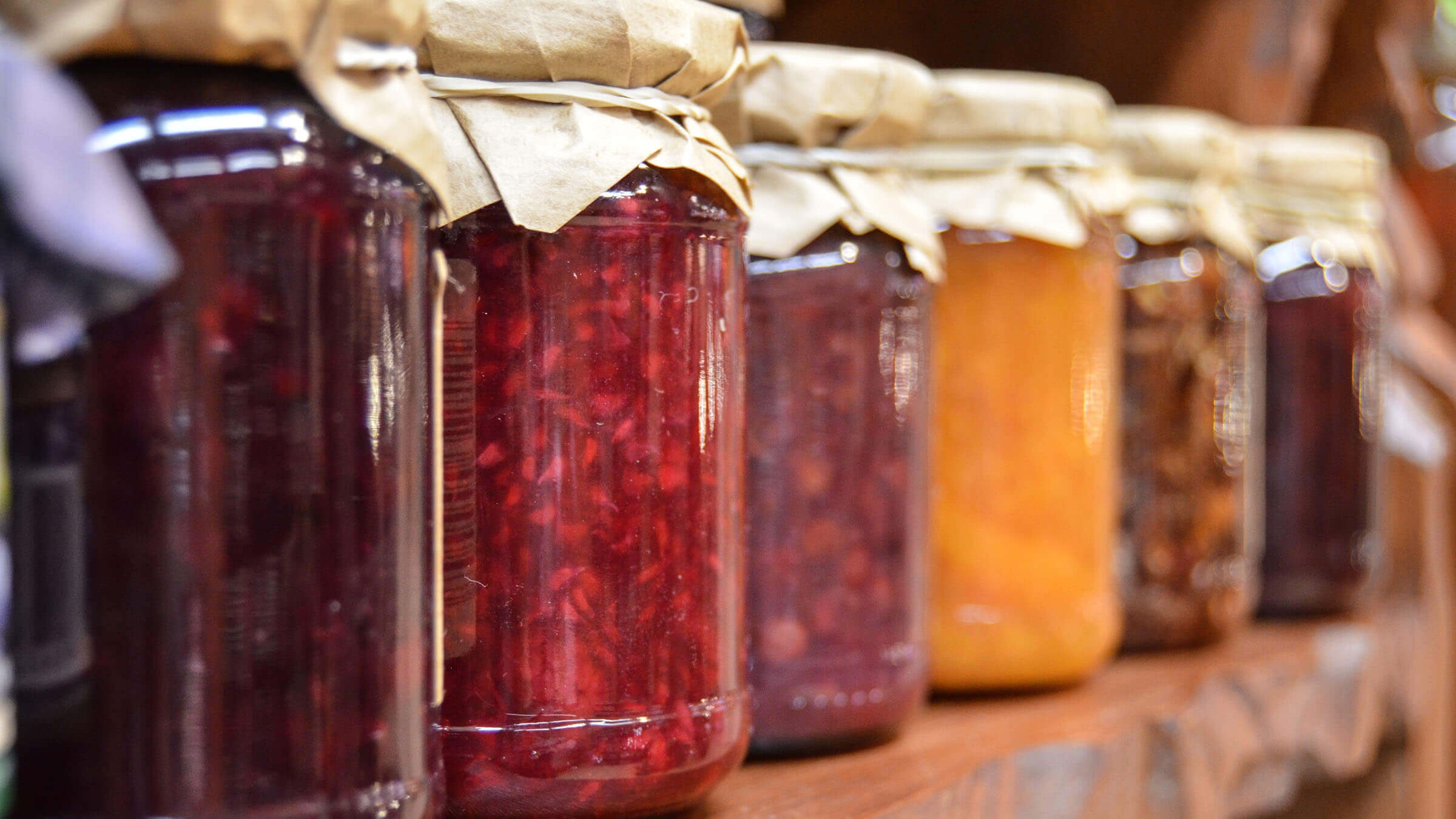 Preserving may be an old-fashioned way to store seasonal produce, but these days cans, jars and bottles often hold more modern, exciting flavours. We ask chefs, bloggers and cookbook authors from around the world for their best "new-school" preserving ideas, from spiced blueberries to pickled corn relish. Take a look, try some out – your canning game just got updated.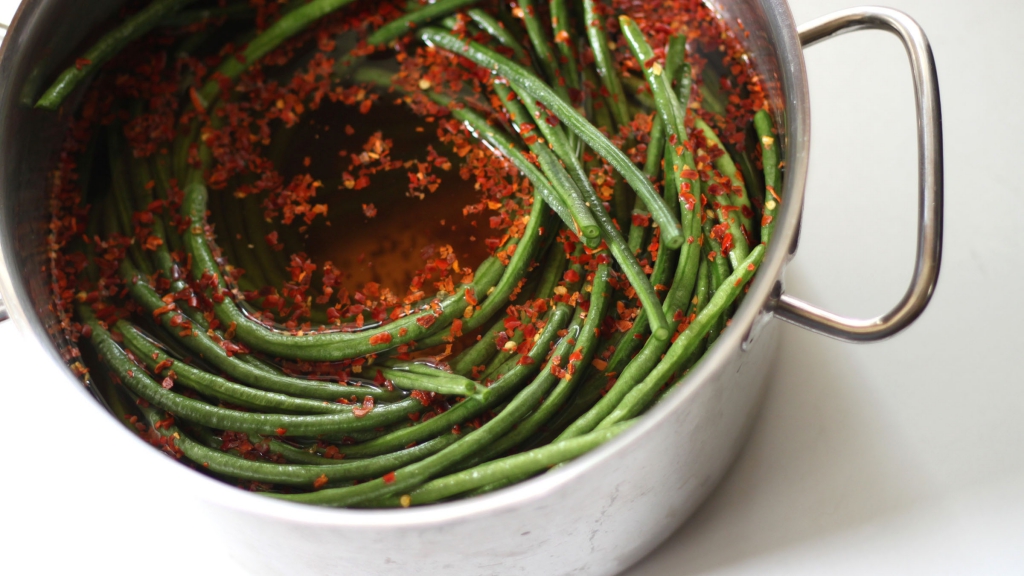 Pickled Sour Long Beans – Liana Krissoff
Food writer Liana Krissoff wants to bring canning into the 21st century. Her cookbook Canning for a New Generation was recently rereleased in an expanded version, and includes over 150 recipes for canning, bottling, preserving, drying and freezing foods that reflect how people eat today. Her pickled sour long beans are inspired by her time spent in New York City's Hell's Kitchen neighbourhood, where she often ordered them for takeout. "You can sometimes find imported vacuum-packed fermented beans," she says, "but they're so much better made at home from fresh – they stay firm and crunchy."
Krissoff ferments the beans at room temperature in a salt brine spiked with chiles, and then stashes them in the fridge. "They continue to sour slowly over time; when they're very sour, I dice them and freeze them in plastic bags, then dump them straight into the hot wok." She notes that the purple and green kinds are interchangeable.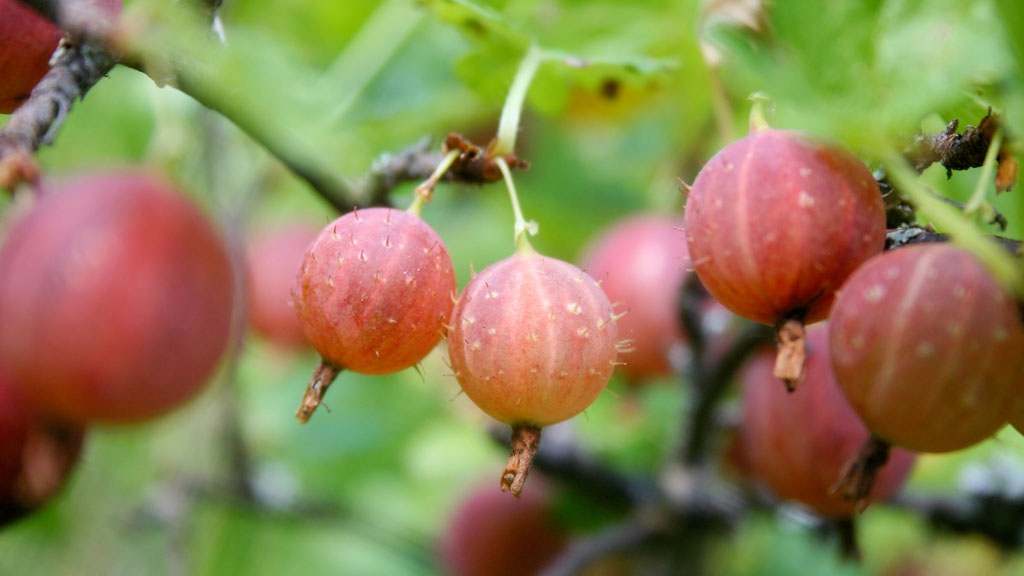 Gooseberry Jam – Quo Vadis
The dishes chef Jeremy Lee prepares at London restaurant Quo Vadis are, as the restaurant puts it, unfussy, seasonal and British. And that means a lot of preserving. "At Quo Vadis we take great care over our jams, jellies and preserves, which change according to the season and the abundance of good ingredients," Lee says. Late summer at the restaurant means local delicacies gooseberry jam and green tomato pickles, "following a bumper harvest of both."
Citing his love for British food writer Marguerite Patten, Lee keeps his gooseberry jam simple: "Top and tail the gooseberries and place in a pan with some water and a heaping of sugar, stirring over a low heat until the sugar has dissolved. Boil rapidly until setting point is reached, then spoon into hot jars and seal down." Unfussy, seasonal and British, indeed.
quovadissoho.co.uk
[Photo: kahvikisu/Flickr]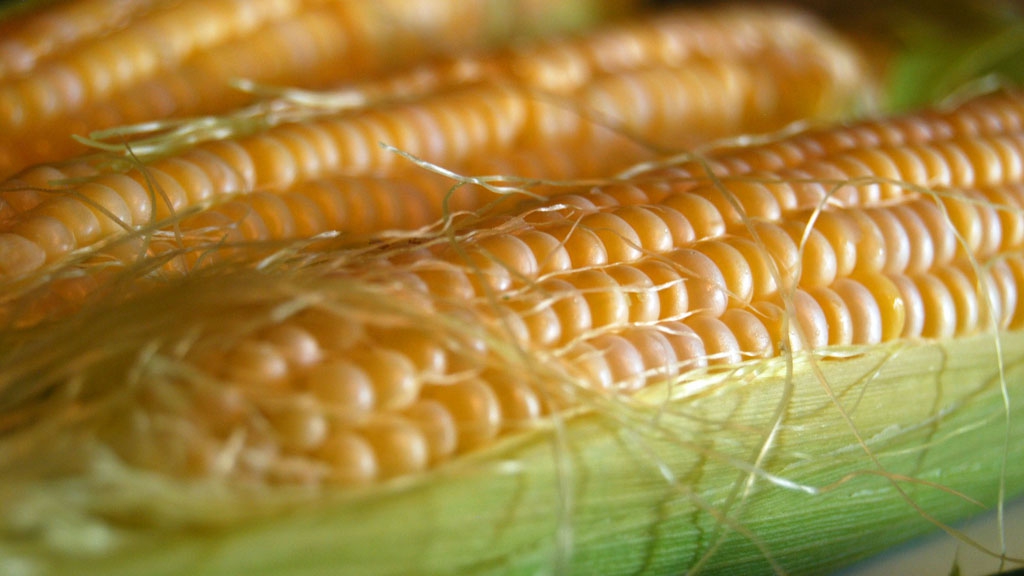 Chow-Chow – Paul Virant
Chef Paul Virant wanted to create a seasonal restaurant. Only problem? He lives in Chicago, where the winters are fierce and the growing season is short. His solution was canning: Virant relies on preserved fruits and vegetables in his three Chicago-area restaurants, and even wrote a book on how he uses preserves. Chow-chow, a pickled corn relish, is his go-to summertime preserve that takes advantage of his region's corn bounty. After all, as he says, "In the Midwest, you've gotta embrace sweet corn. It's delicious, inexpensive and everywhere."
To make chow-chow, Virant simmers corn cut off the cob, chopped sweet onion and bell pepper, brown sugar, mustard seeds, paprika, salt, pepper and vinegar together, and then cans them while hot. He then proceeds to put it on everything. "Burgers, brats, hot dogs, charcuterie, grilled veggies, roasted fish, folded into a mayo for a remoulade – this could become a year-round staple in the fridge for just about anything you are looking to elevate with some summer brightness."
See Virant's book, The Preservation Kitchen.
[Photo: Alice Henneman/Flickr]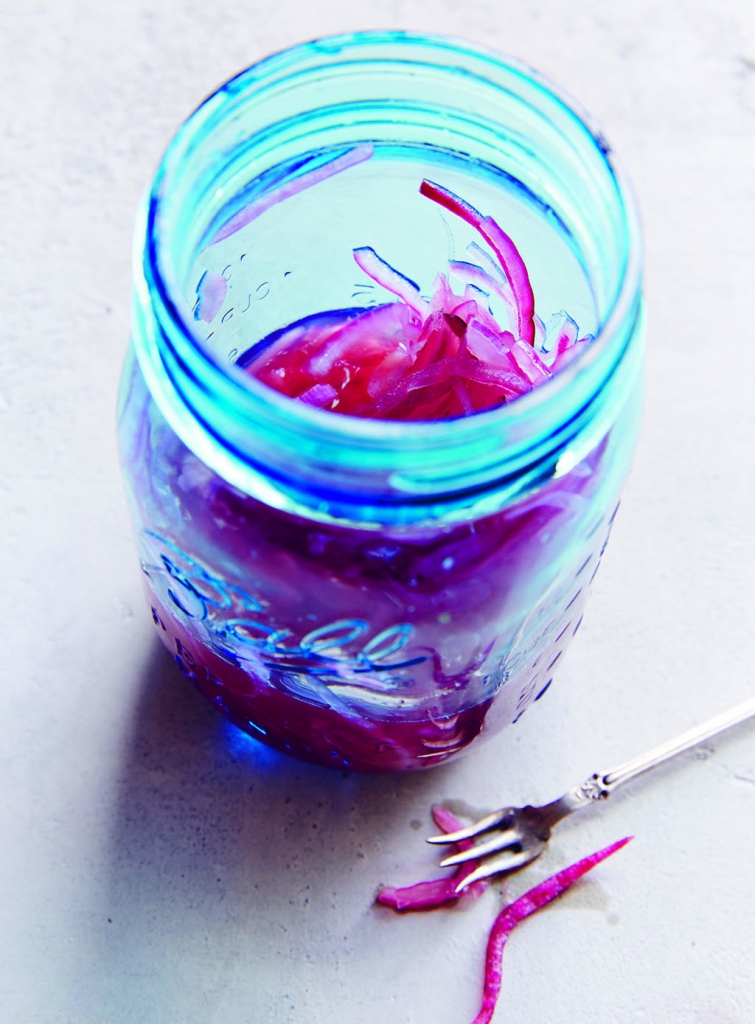 Pickled Onions – Julia Turshen
Cookbook author Julia Turshen has coauthored books with the likes of actress Gwyneth Paltrow, chef Mario Batali and former Food & Wine editor Dana Cowin, but this fall sees the release of her first solo effort, Small Victories. The title comes from the idea that a series of small victories in the kitchen can boost any home cook's confidence – and this pickled onion recipe is no exception. Do pickled onions sound simple? It's not so, says Turshen: "This pickled onion recipe is wonderfully versatile and can go in all sorts of directions – whether you change the flavours in the brine or swap the onions for another vegetable."
She starts by putting sliced red onion, garlic, sugar, salt and equal parts white vinegar and water in a jar, and then refrigerating it for awhile. The twist comes in when you swap the onions for turnips or carrots, or add spices like coriander seeds or cumin. Turshen even makes kimchi-esque onions by adding gochugaru (Korean red pepper flakes) and a splash of fish sauce.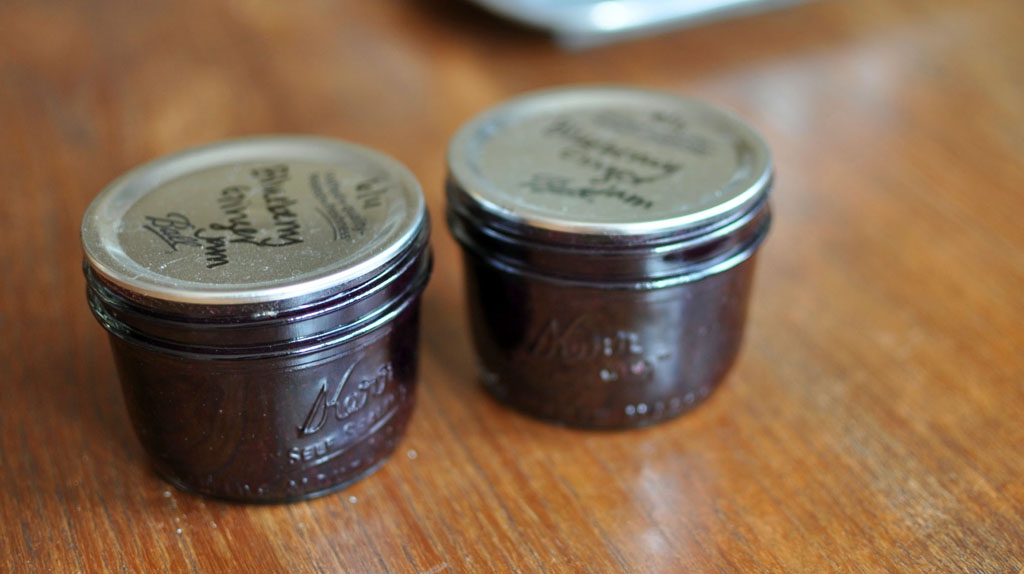 Spiced Blueberry Jam – Marisa McClellan
Food writer and canning teacher Marisa McClellan is the voice behind the blog Food in Jars, where she shares her recipes for preserves both traditional and creative. She's written three cookbooks on the subject, including one focused on canning with minimal refined sugars. Here, she shares a recipes for a very traditional preserve with her own twist: spiced blueberry jam.
An hour south of where McClellan lives in Philadelphia lies the Blueberry Capital of the World: Hammonton, New Jersey. McClellan takes this local delicacy and turns it into "a spread that's perfect for stirring into yogurt, spreading on toast or serving with a cheese plate." First pick the berries over, making sure to remove stems and seeds, then crush them before mixing with sugar, cinnamon, nutmeg and ginger. After a good long simmer, the jam is ready for canning.
foodinjars.com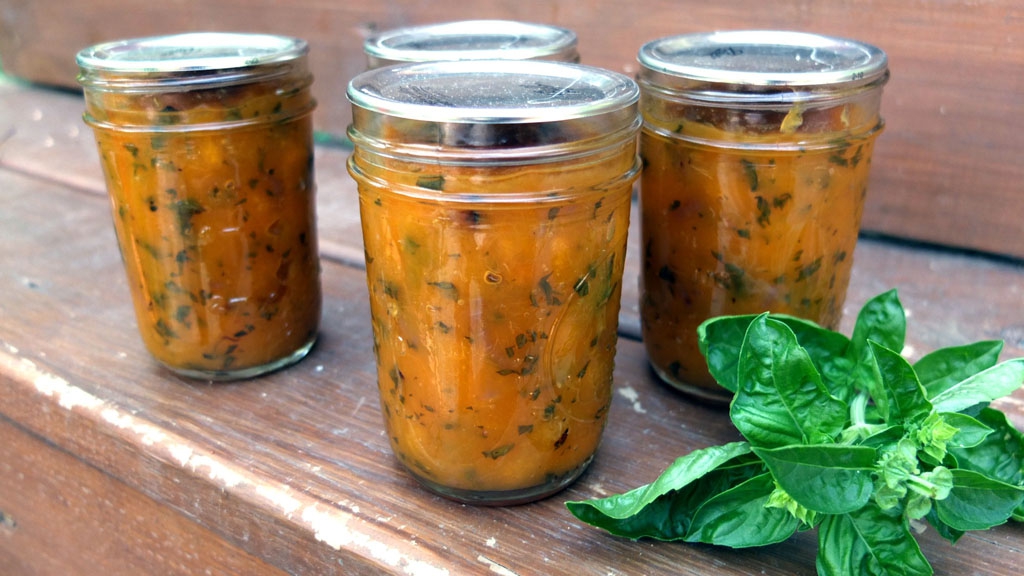 Peach Jam With Caramelised Onions and Basil – Putting Up With Erin
Erin Urquhart is a scientist by day and a canning blogger by night, packing and preserving the bounty of her home in North Carolina. Her primary love is pickles — the license plate on her car even says "pickle" on it—but she also has a soft spot for jams and jellies. Here she shares a peach jam, remixed with caramelised onions and basil. "Up to my ears in stone fruit during the summer," she says, "I like to mix it up at make savoury jams using fresh herbs and peaches."
This sweet-savoury combo is great with cheese and crackers, she explains. Urquhart takes caramelised onions, chopped peaches, black pepper, salt, lemon zest, and fresh basil, and cooks them just slightly before canning.
puttingupwitherin.com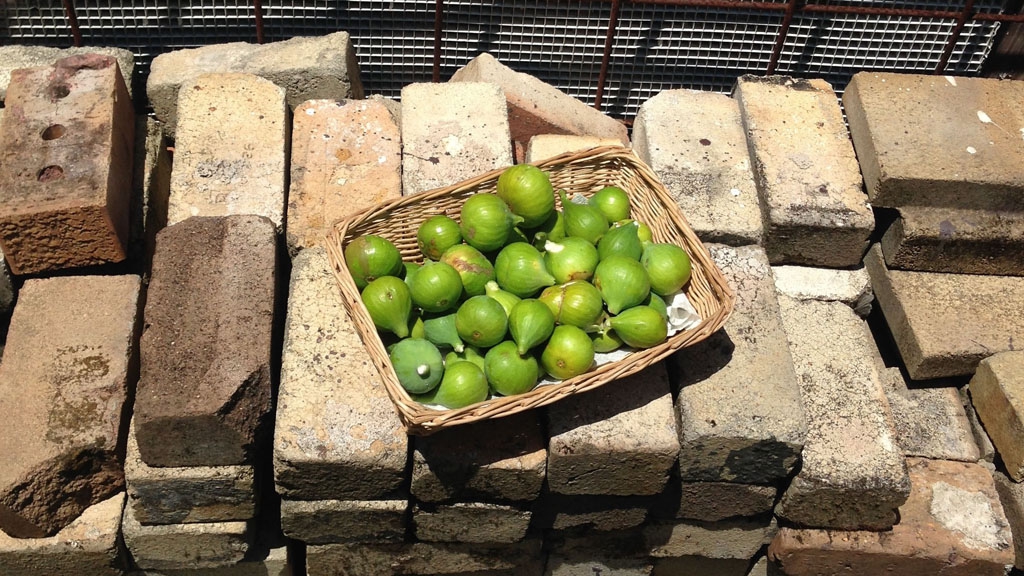 Fig Preserves – The Jam Bandits
It may be winter in Australia right now, but when the weather's warm come February, craft preserves outfit The Jam Bandits love to make fig preserves. Director Alex Paduano says, "I'm lucky enough to have access to two very fruitful trees in my Nonnas backyard that always provide plenty of fruit for our whole family and few lucky neighbours." Paduano loves that preserving figs is "very simple and very satisfying," yet "you can vary the recipe to your own taste."
The Jam Bandits start by combining two parts figs to one part sugar and reducing the mixture over heat to "form a thick, sticky mixture." From there, the customisation begins: "Adding extra flavours such as cinnamon, lemon or vanilla can work wonders." Or take it further and add wine, or rosemary. Paduano says fig preserves are "beautiful on toast but equally great as part of cheese plate."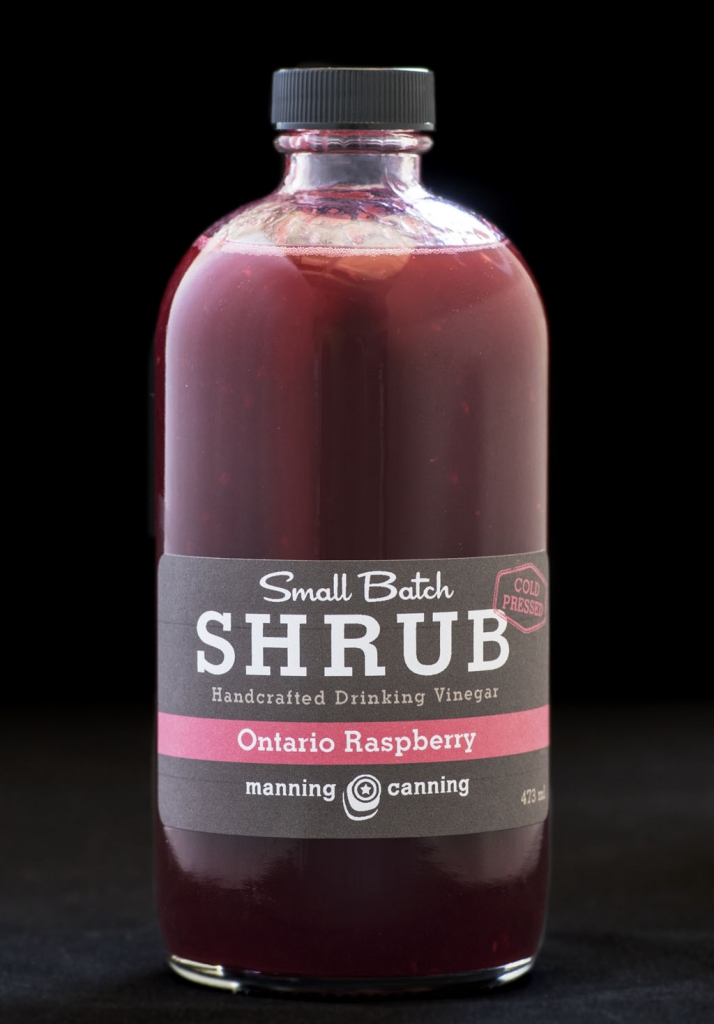 Rhubarb Vanilla Shrub – Manning Canning
Toronto's Manning Canning prides themselves on their unique jams and jellies. They recently introduced shrubs (drinking vinegars) to their line up, including this rhubarb number. Christine Manning says, "When the rhubarb harvest is in, we process some of it for our jam, but we also use it to create our popular Rhubarb Vanilla Shrub."
Manning Canning's shrubs are created by either cold pressing fruit or macerating it in sugar for a few days. The juice is then mixed with apple cider vinegar, aged a bit, and then bottled. Manning says people use the shrub either as a digestive shot, or as a concentrate in cocktails.
manningcanning.com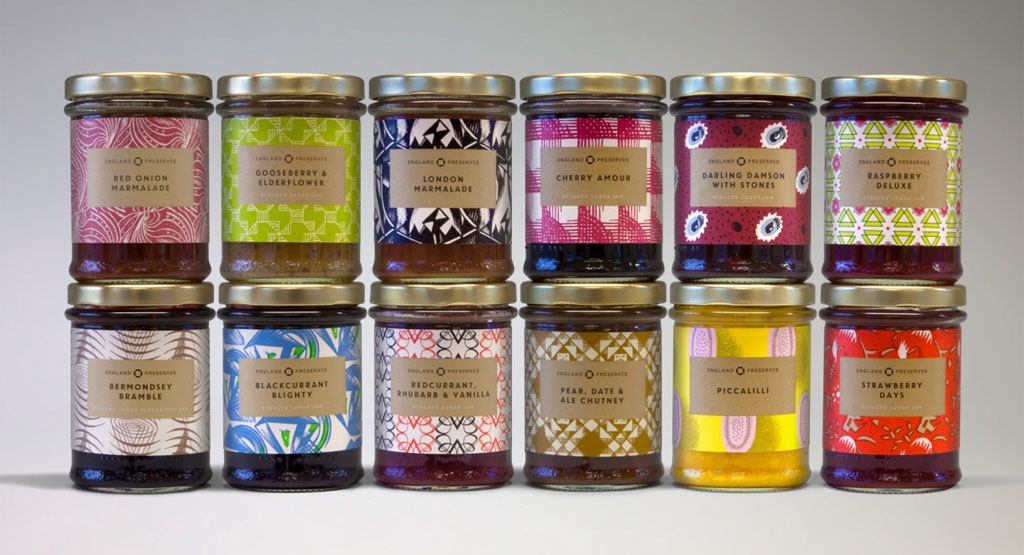 Damson Plum Preserve – England Preserves
Since 2001, artisanal preserves makers England Preserves have believed local produce makes for a better jam. To that end, they seek out the best and brightest seasonal produce from the countryside around London. Here, they share their Damson plum jam. Founder Sky Cracknell says, "In our journey to preserve the heritage of the English countryside it is very important to us to include the Damson plum, a small wild plum that for a period almost disappeared from breakfast tables."
England Preserves preserves Damson plums with the stones left in the fruit—their tiny size makes them impossible to stone, but the "deep intense flavour" is worth it. Cracknell says they make the preserve by "gently simmering without a rolling boil and adding just enough sugar. Too much and you cover the acidity that creates an almost sherbet-like preserve." She recommends you eat it with everything (especially spooned on top of thick Greek yogurt) but "make sure you look out for the stones."
Follow England Preserves on Instagram.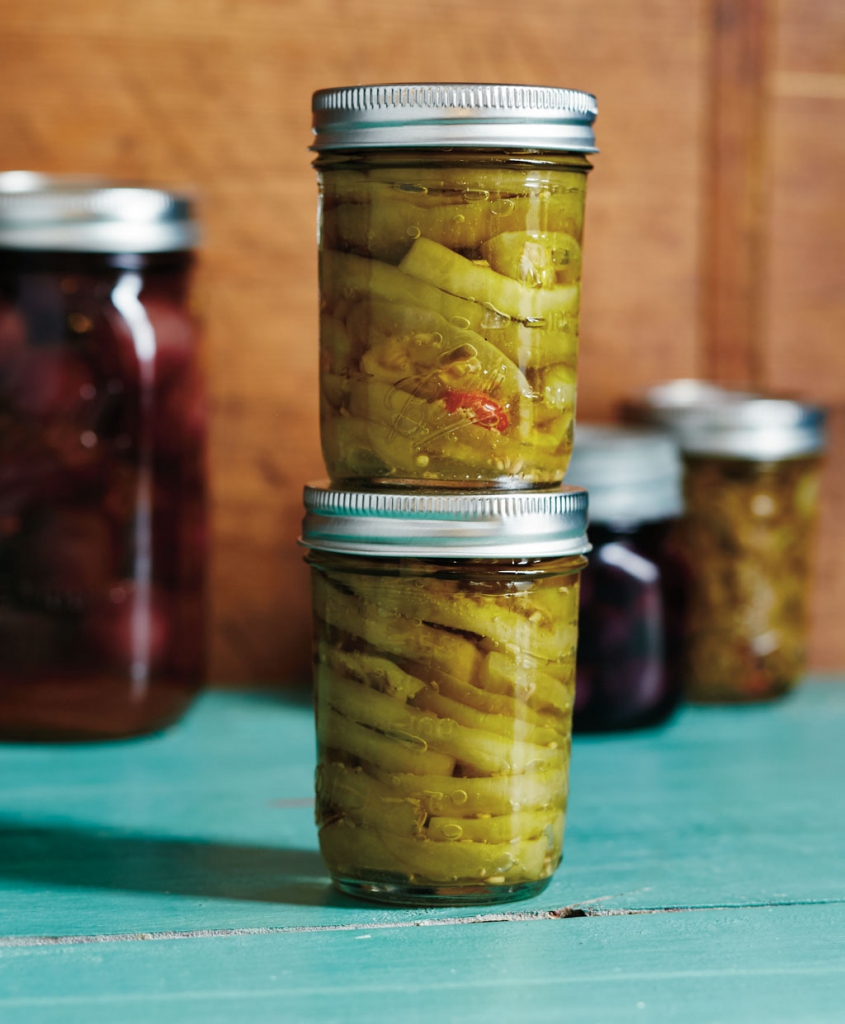 Pickled Green Tomatoes – Domenica Marchetti
Cookbook author Domenica Marchetti turned her attention to preserves in her most recent book, Preserving Italy. One of her favourite unusual pickles is also a way to prevent garden-grown produce from going to waste: "At the end of summer I always have green tomatoes lingering on the vine. So I make Calabrian salt-preserved tomatoes."
Marchetti trims the tomatoes and cuts them into slices, and then layers them with salt, garlic, chili peppers, and fennel seeds before letting them ferment for two weeks. The tomatoes are then cleaned, reseasoned, and packed in jars with a bit of olive oil. Marchetti says the "tomatoes are crunchy and sour, almost like dill pickles." She serves them on burgers or as a side to steak, and says, "I also enjoy them for lunch, along with cheese and salami. #staysafe #stayathome #selfisolation
[Photo: Lauren Volo]