';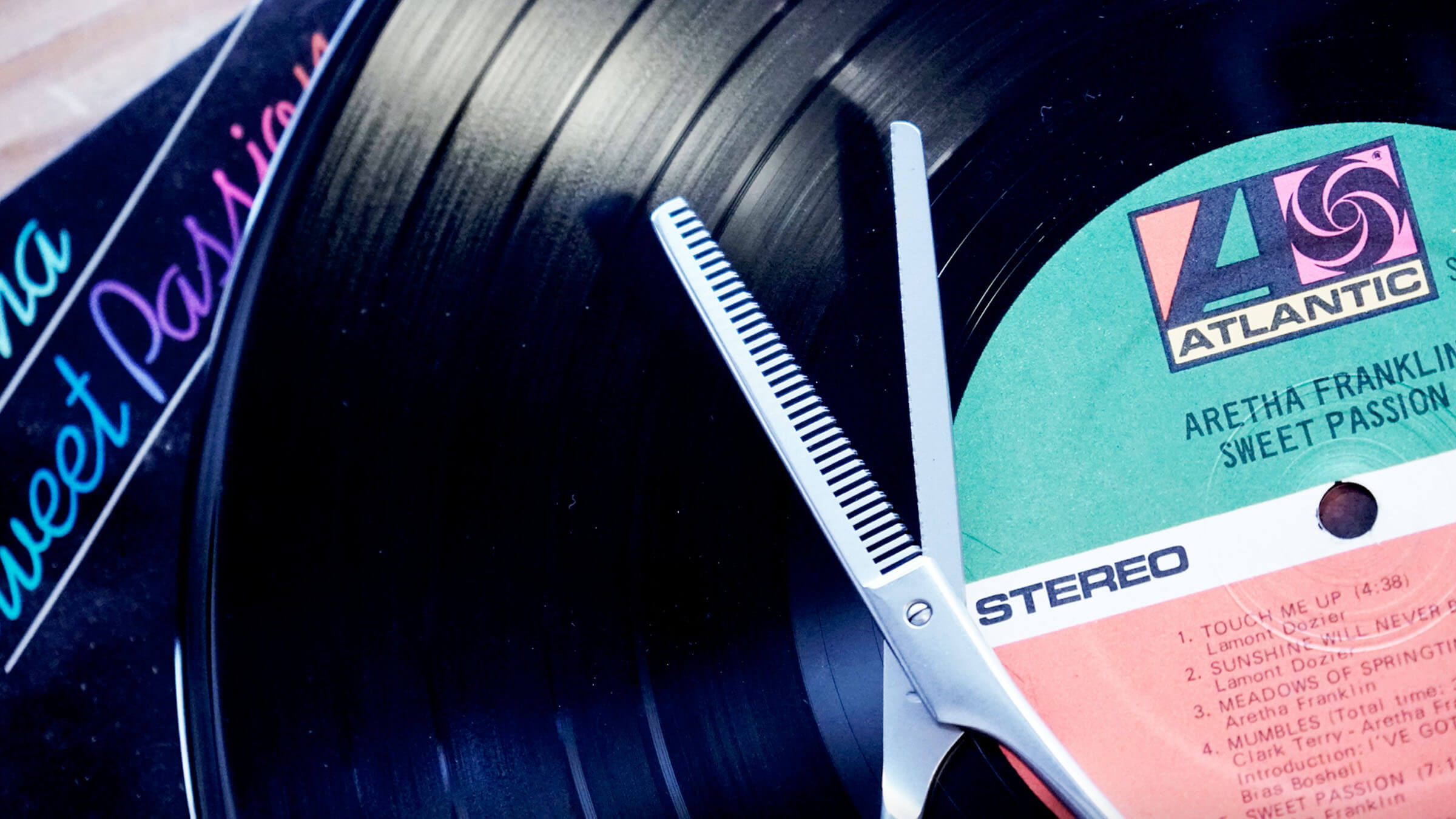 ;
Come on in, sidle up to the bar and grab a handcrafted cocktail. Or just have a seat and watch Stranger Things on the iPad provided. Bring friends – or don't. Have a chat – or don't. Whatever you do, you'll leave looking even better than you did when you arrived. That's right, this London Soho establishment isn't another trendy bar or neighbourhood hangout –  it's the chillest hair salon you've ever seen.
Featuring an espresso bar upstairs, an intimate cocktail bar downstairs and live jazz nights on the regular, Blade Hairclub blends the vibe of a friendly café with the buzz of a hip bar and the satisfaction of being able to actually enjoy getting your hair done. No stiff small talk, mediocre macchiatos or stylists that look down their nose at you. Just well-made beverages, a laid-back atmosphere and lively conversation – if you feel like chatting. You could always just swipe through the Netflix-equipped iPad furnished at your chair.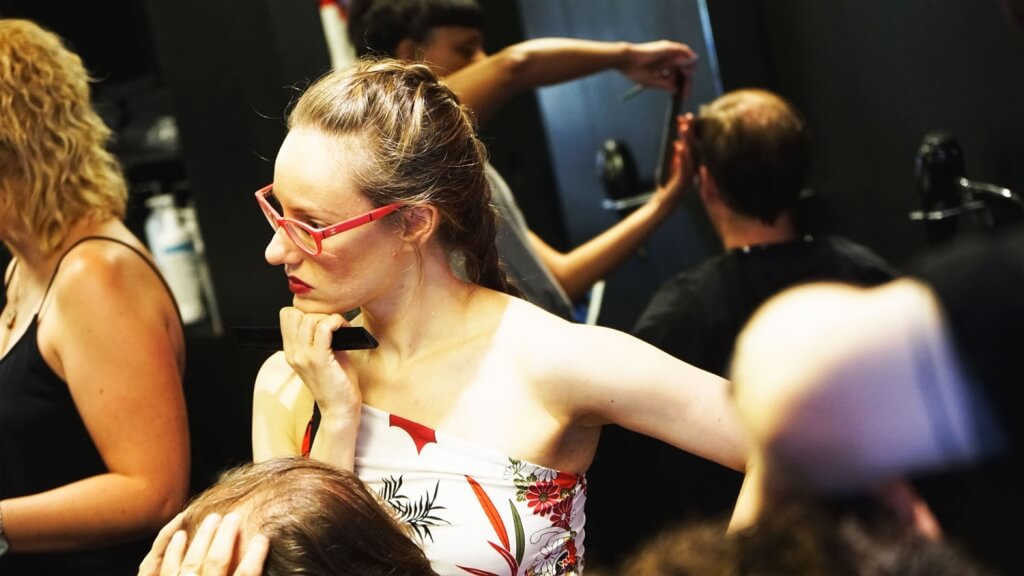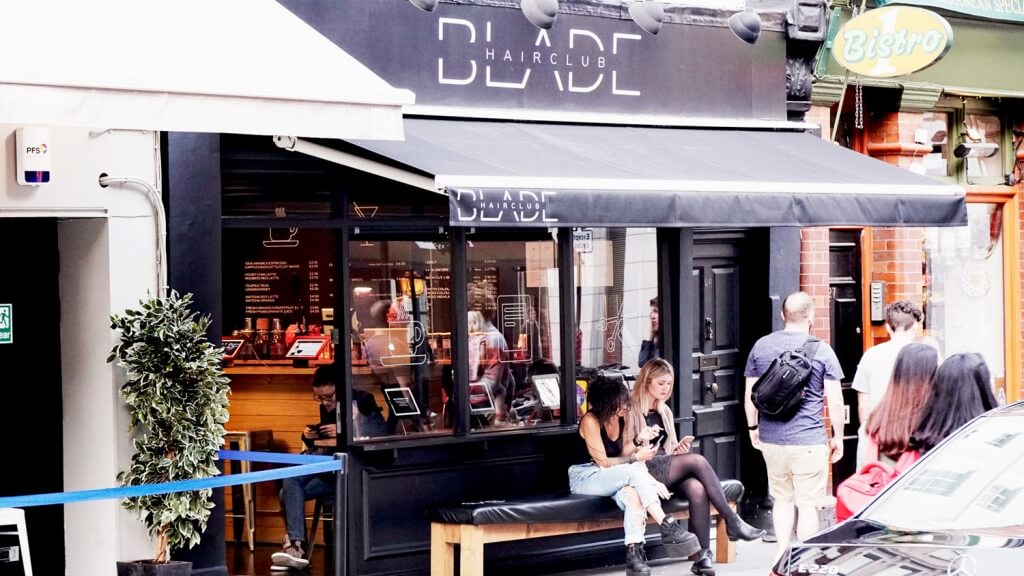 The brainchild of leading stylist Julia Olofsson and musician-entrepreneur D.T. Stroo, Blade is the hangout you always wanted your salon to be. A place for chilling with a coffee on a Saturday afternoon, grabbing an after-work cocktail and haircut, or perhaps dropping in for bourbon and a blowout before a Friday night on the town – "hairclubbing", as they're calling it, is all about enjoying the full salon experience, no pretension allowed.
To find out more about this unique concept, we caught up with Olofsson and got the scoop on what might just be the biggest thing in hair styling since the flat iron.
What do you think makes some people dread going to the salon, and how does Blade Hairclub address – and remedy – that?
Julia Olofsson: Well, it's either the unsavoury prospect of the cheap-but-so-scary establishments or, in the case of upmarket offerings, the hairdressing culture based on intimidation. You know, all those places that look like an expensive cosmetics store with all the staff looking über-cool to intimidate regular people into feeling self-conscious about their looks, in order to establish an insecurity-based authority and help convince people that they alone have the expertise to make you look good. Neither option sounds very appealing to me!
You've certainly tapped into a current cultural phenomenon for "drinks and …" (beer yoga, anyone?), but where did you originally get the idea for a salon-bar hybrid? 
It all started with hosting our live jazz nights. We realised it would be nice to offer some drinks, so we tried it a few times using a temporary events licence, and it was great so we decided to go one step further. It was a one-way street from there!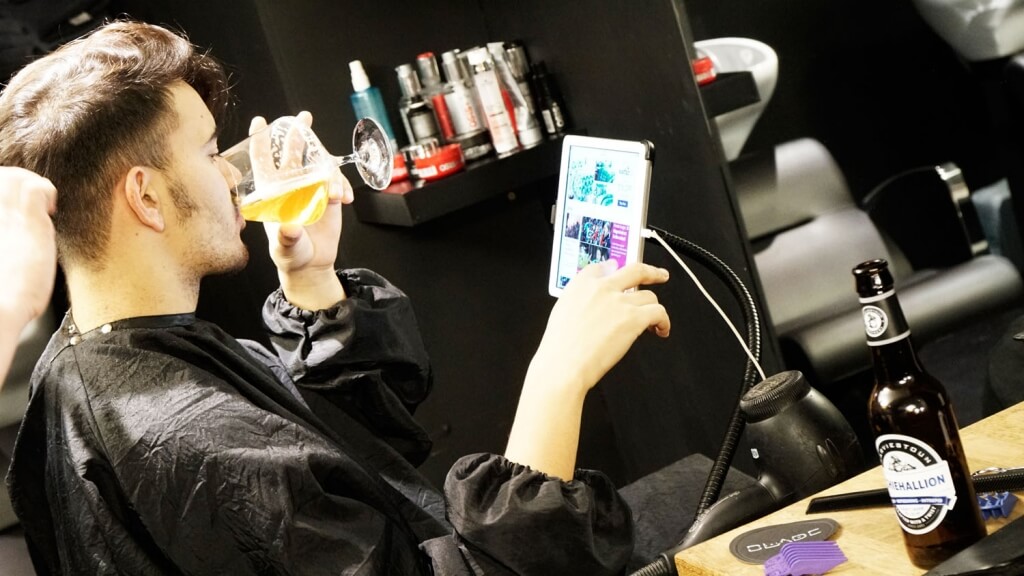 Do you think your "hairclubbing" concept could change the industry?
Hairclubbing IS all about changing the industry! There is just no need whatsoever for a hairdressing experience in the 21st century to feel depressing or like an appointment with a plastic surgeon. We believe hairclubbing is a win-win for all – people getting their hair done (and their friends!), the hairdressing professionals – everyone. We like to think it will drive a change like Starbucks once did in the coffee industry. So yes, watch this space!
Blade is designed as a hangout, with a strong social component. Can customers still feel comfortable coming alone for their regular cut?
Absolutely! The whole idea is to provide an informal, human environment made to feel comfortable whether alone or with company, socialising or keeping to oneself with a beverage and an iPad or a book. That being said, however, we are definitely NOT interested in being the quiet place where you can hear a pin drop. We find that scary and depressing.
What's your favourite drink at the bar? What's the most popular so far?
Oh, gosh. We keep adding and changing, so it's always something different. At the moment I'm really enjoying our very own super-limited craft bottling of the Blade Engine Oil Hairclubbing Reserve. It's an unfiltered, non-pasteurised, small-batch blackest craft ale at 9% ABV. It comes in a 750ml bottle, so definitely one to share!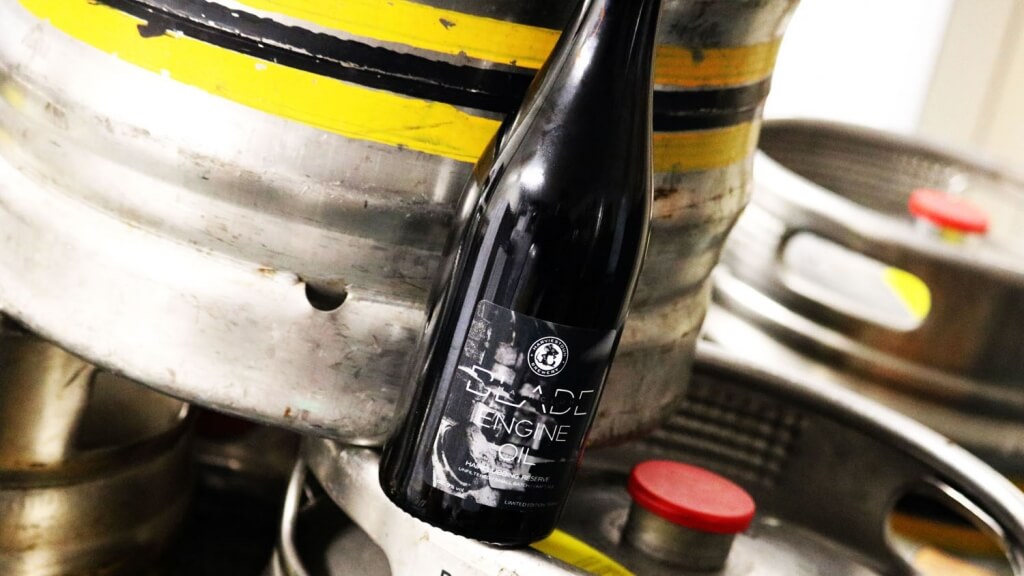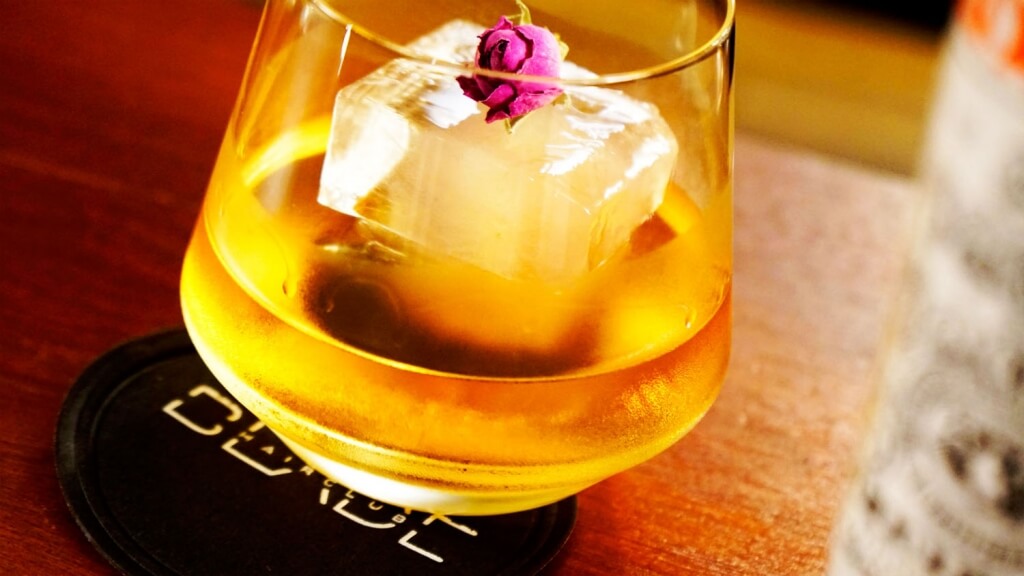 The most popular – again, tough to call. Our original cocktail 'Name Of The Rose' seems to be very popular lately. It's a riff on The Godfather with Four Roses Single Barrel bourbon, Maraschino, Abbott's Bitters and a rosebud tea ice block – so the more the ice melts, the more rose flavours come in. It's big and yummy, like candied bourbon!
We have to ask: has anyone ever had a few too many and insisted on a haircut they would regret?
Ha! No, not yet anyway. That's because we are always insisting on a detailed consultation first, as well as not allowing clients in the hairdressing chair if they seem too merry. Remember, it's hair-clubbing – the hair comes first!
What advice do you have for readers who are hesitant to try out a new salon? 
Once you have your sights on a salon, I'd say just walk in and ask for a consultation there and then (though maybe not at the busiest time of day). If you find that you're being really taken care of, that is the most important sign (assuming you have done the basic check and confirmed the establishment is reputable in terms of skill level). If you feel like you're being merely mechanically 'served', rushed or if the consultation is not quite diligent – you might want to stop there!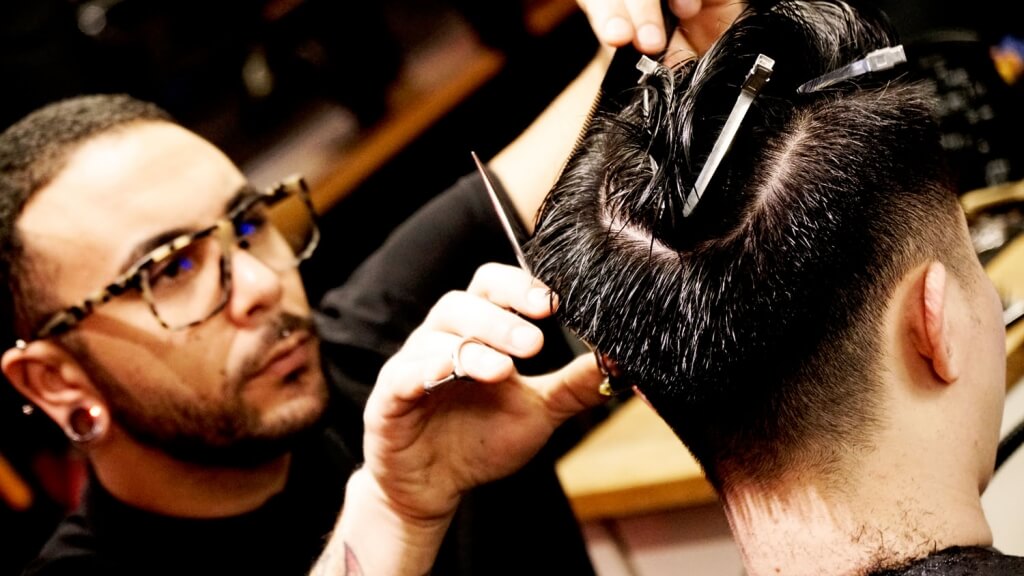 You're uniquely poised to have inside intelligence on the latest trends in hairstyles, cocktails and music. What are your predictions for each in 2018?
Let's just say I welcome any change for the better – 2017 has been a strange year. Music – I'd like to see more substance, more of a raw energy versus highly polished and shiny pop (not holding my breath). Cocktails seem to be headed towards discovering old and forgotten ingredients like Byrrh, or cocktails like the one from The Godfather. I'd like to see that continue, but not in a gimmicky way. Hair – I'd like to think more natural looks might be slowly coming back, but the colours will be interesting to watch as the new techniques are coming up very fast!