';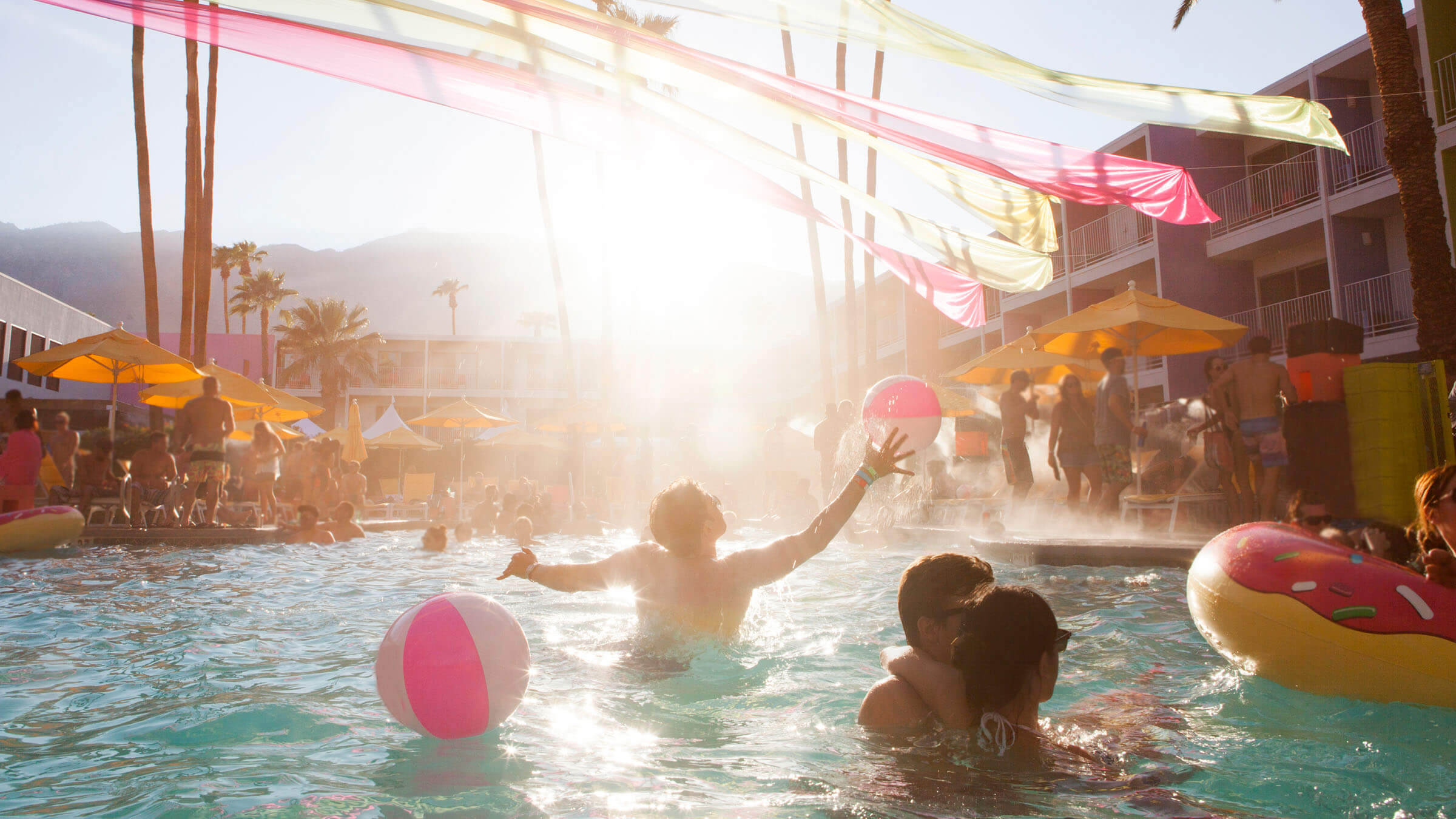 ;
Classy or sassy – whatever your pool party style, we've got you covered.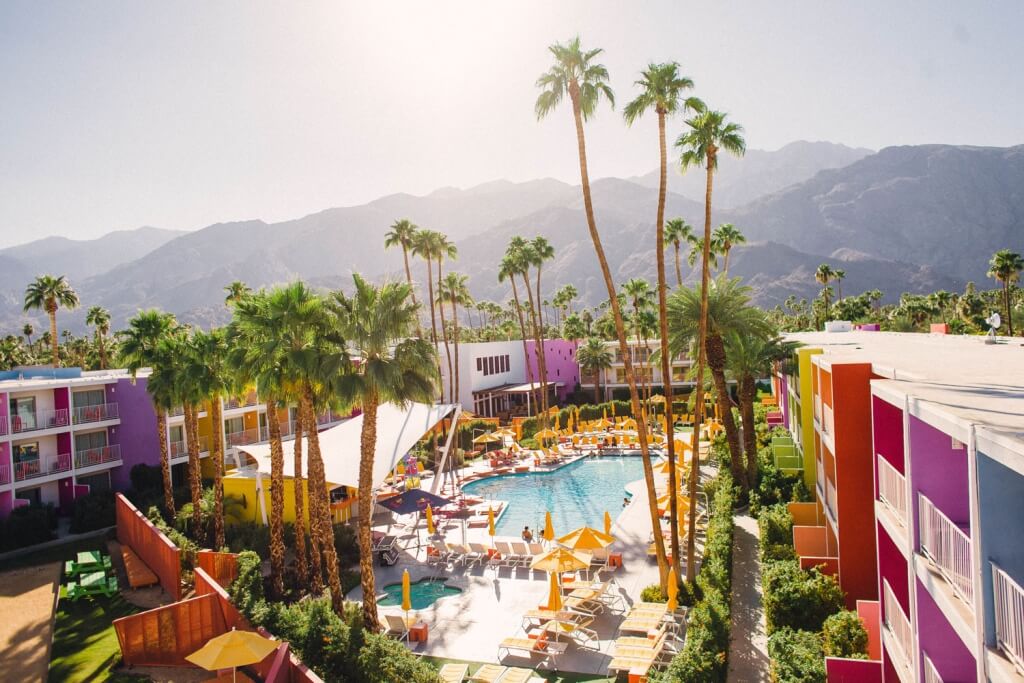 The Saguaro, Palm Springs 
This is Southern California, so it's probably harder to avoid a pool party than find one. You'll be spoiled for choice here, with everything from "dive-in movies" film screenings to Coachella-esque poolside DJ sets at hotel pools across the valley, but for a real taste of Palm Springs, head straight for The Saguaro and their legendary splash bashes. Summer Saturdays give rise to various original pumped-up party series, like Rinse or Swim Meet ("strictly rhythm-driven desert vibes"), while Sundays sport a more chill mood for winding down the weekend. The pool is never more amped up than during Splash House, a 3-day music festival hosted by 3 hotel pool party venues – including, of course, The Saguaro.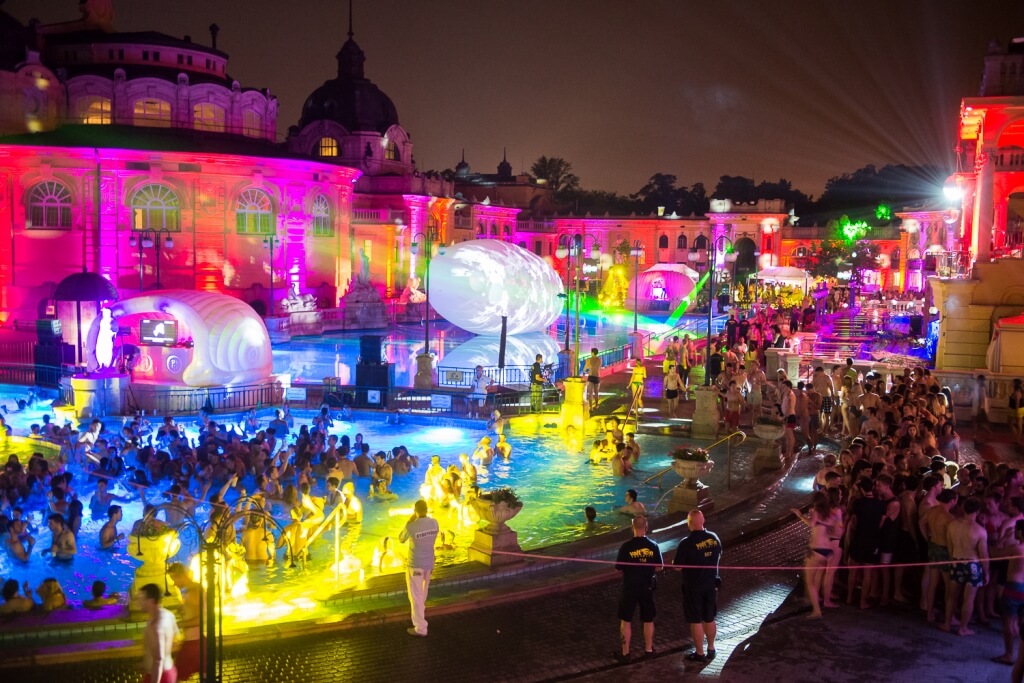 Széchenyi Bath, Budapest
Relax all day, party all night – this beautiful thermal bath in a neo-baroque palace is your all-in-one destination for relaxing and raving without ever having to put on real shoes. The complex houses 12 thermal pools, including an "adventure pool", as well as an activity pool with a whirlpool. That's all good and well, but the real fun starts on Saturday nights when the baths are transformed into a nightclub at the stroke of 10:30pm, featuring DJs, laser lights and 2,000 party people dancing the night away in the steamy thermal waters. Does the healing water cancel out the hedonism? It's hard to say, but worth a try.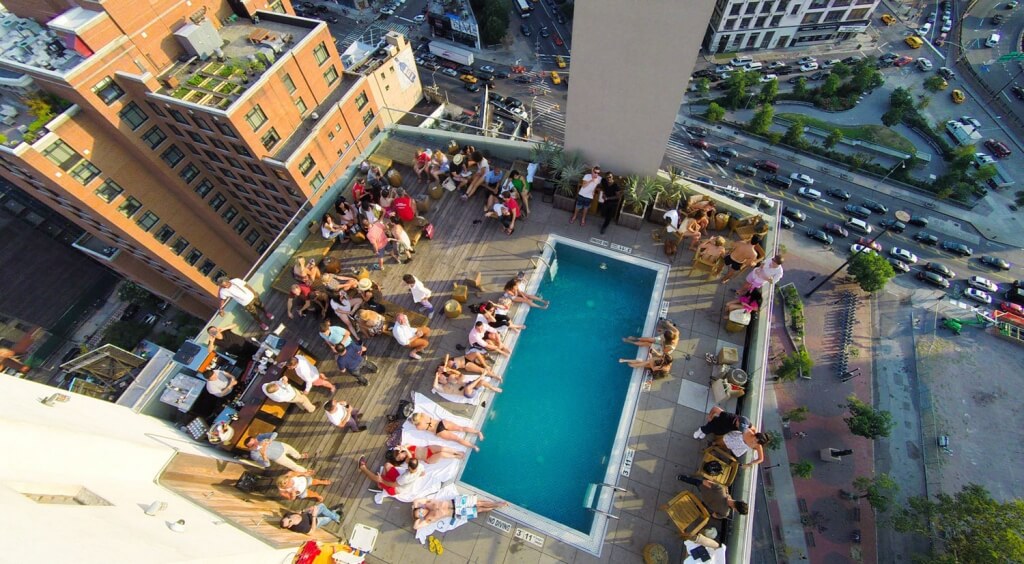 The James New York, New York City
Lots of nice New York hotels have nice rooftop pools – but good luck getting into them without a room key. Soho hotel The James, however, likes to get democratic on weekends, opening its doors to non-guests at 3pm for its JIMMY Summer Pool Parties, no cover charge. Cool off in the pool, sip a refreshing frozen cocktail and bounce to the DJ's beats while you take in the priceless views over Midtown, downtown and the Hudson River.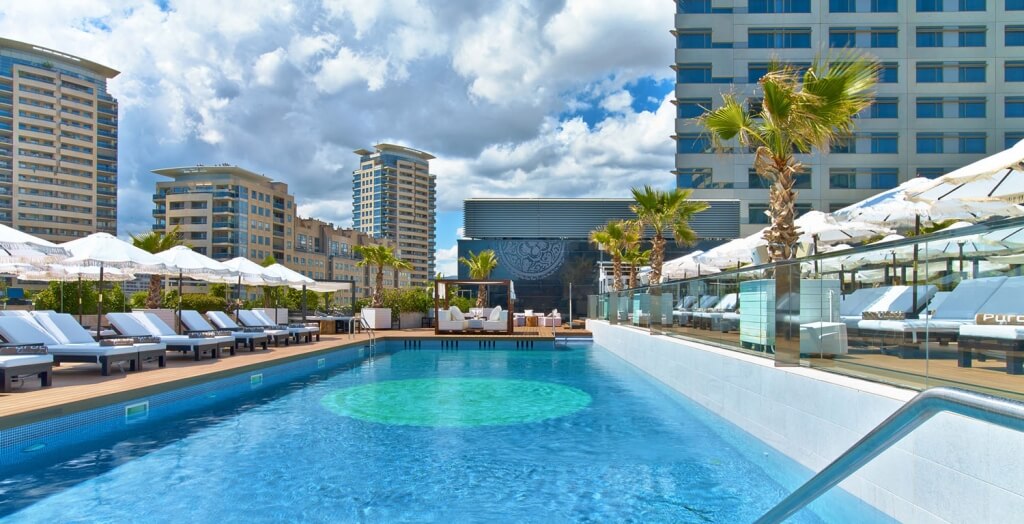 Purobeach, Barcelona
It's hot, the beach is crowded, and you might just be feeling a little under the weather after your long night at Razzmatazz. A dip in the pool and some hair of the dog would do you some good, and Purobeach is just what the doctor ordered. As spiffy as its location at the Hilton Diagonal Mar would suggest, the club boasts teak decks, potted palms and loungers with plush cushions in crisp white. Book a relaxing spa treatment to start with, then settle into a lounger and listen to whatever the resident DJ is spinning that day. Weekdays tend to be laid-back, while weekends can get rowdy.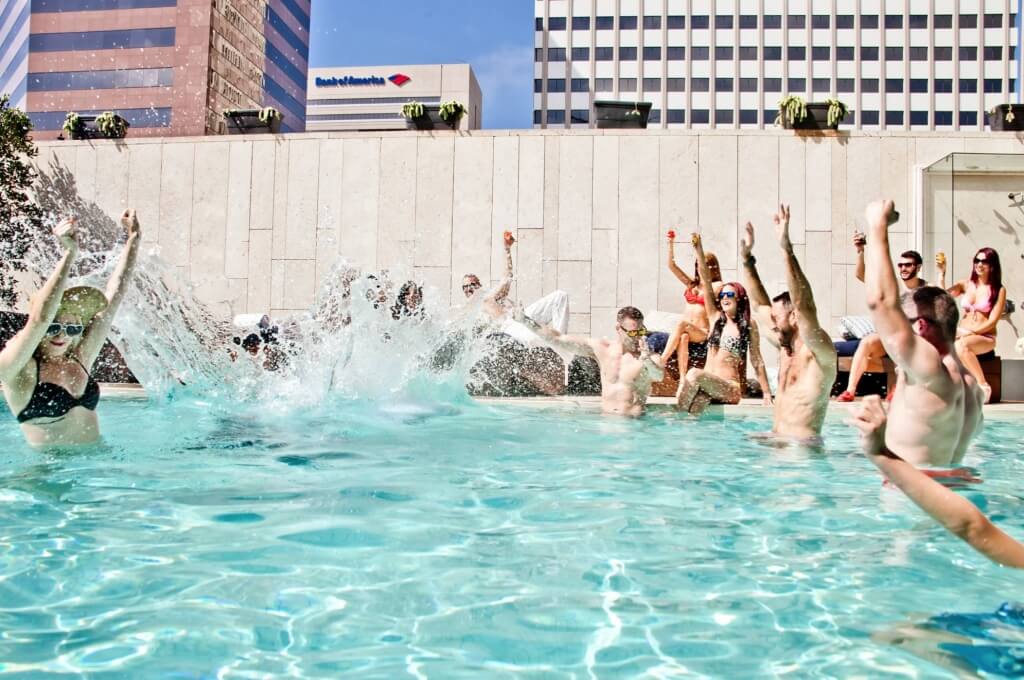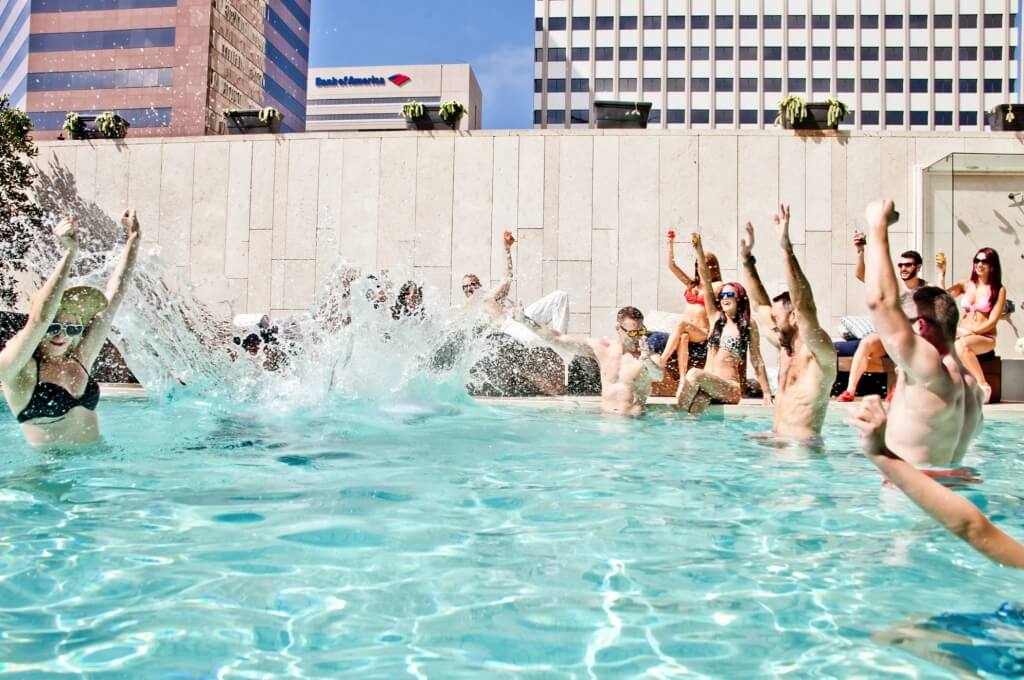 SummerSalt at Kimpton Hotel Palomar, San Diego
Not content with 'same old, same old', the pool and bar atop downtown San Diego's Hotel Palomar shakes things up with a different event every day of the week. You've got Monday In-Day-Stry Day; Tuesday Game Day with corn hole, ping pong and jenga; Whisper Wednesday spa day; Parched Thursday with a $5 cocktail happy hour from 12-8pm; Friday Beat Retreat featuring a house DJ; and backyard BBQ parties on Saturday and Sunday. Pick your poison.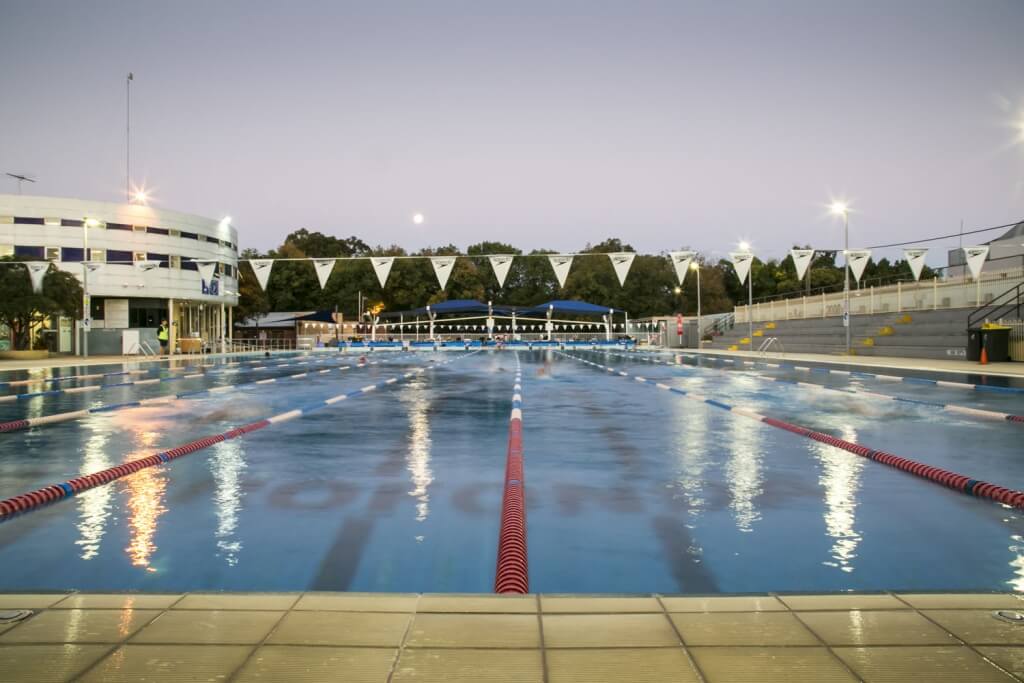 Soundwaves at Fitzroy Pool, Melbourne 
Less swanky, more sporty, the public Fitzroy Pool cranks up the tunes every Sunday in February, inviting sun worshipping Melbournians to end their weekend in style. There are DJs spinning poolside, as well as BBQ and Rushmore Coffee. And, unlike most parties on this list, the event is entirely family-friendly. It's at a giant 50-metre outdoor pool, so there's room for pool-goers of all ages.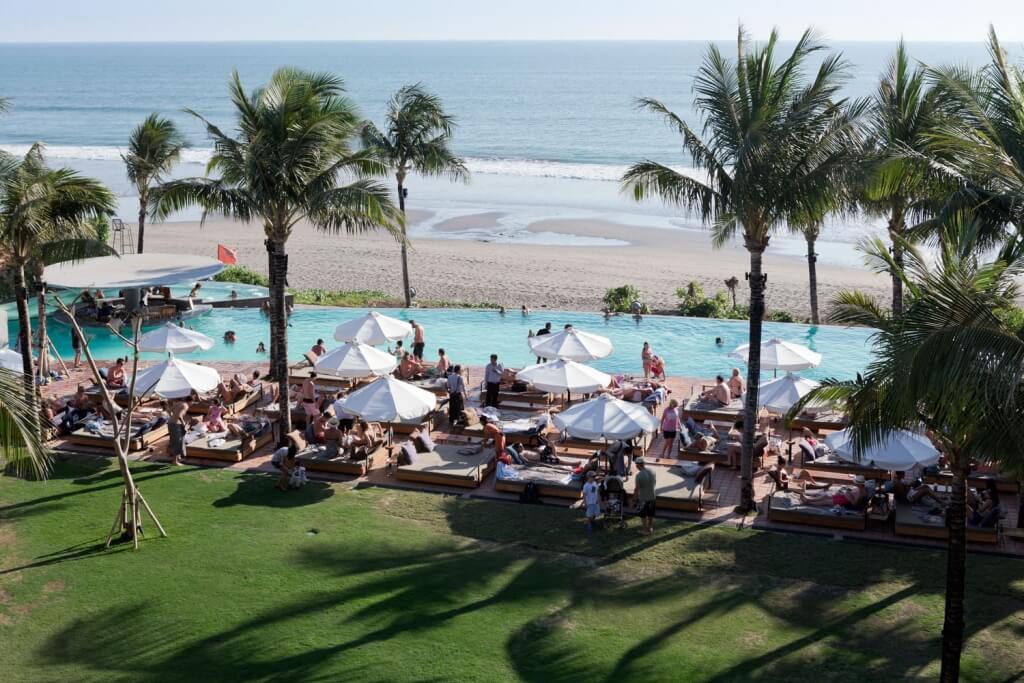 Potato Head Beach Club, Seminyak, Bali 
Infinity pool? Check. Swim-up pool bar? Check. A revolving door of international DJs and sun-kissed celebs? Check. This beach club, designed by architect Andra Matin to resemble a modern Coliseum, has all the makings of pool party greatness. Chill on the expansive lawn overlooking the ocean, grab a drink from one of 3 bars and some sustenance from one of 2 restaurants, and check out the current exhibitions and art installations around the club – when you're not jamming by the pool, that is. Steal a peaceful moment for a truly epic sunset on the beach, then party on into the wee hours.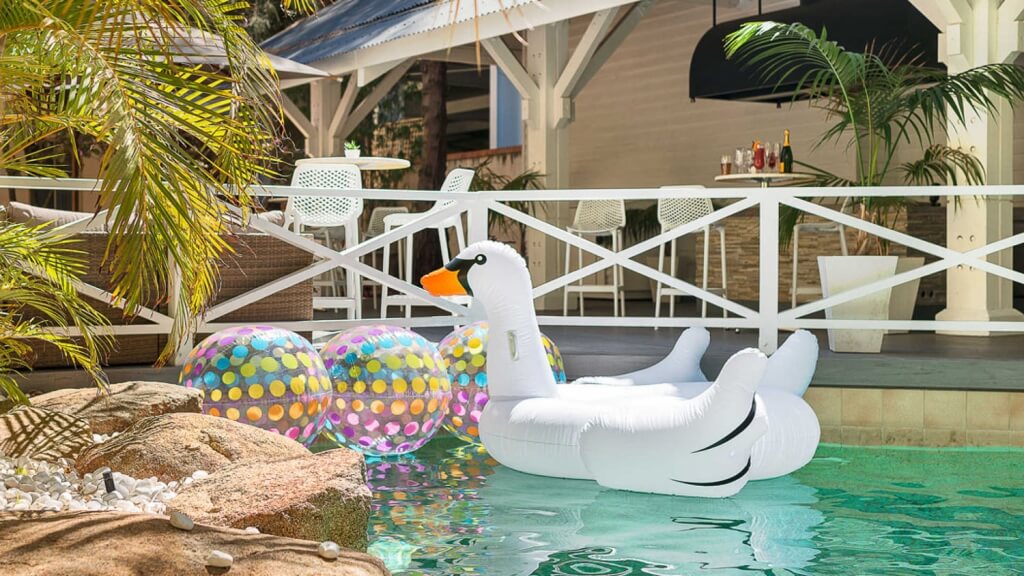 Awake Festival at Esplanade Hotel Fremantle, Western Australia 
Awake is a one-time event rather than an ongoing programme, which is all the more reason to catch it when you can. Part music festival, part beach party, the festivities move to the scenic Esplanade Hotel pool (think organic shape, lined with rocks and leafy palms) for a day of DJ sets and cocktails. While you're there, you might as well book a room at this historic hotel, built in 1850 to house convicts from Great Britain.
Paradise Springs Pool Party Festival, Montagu, South Africa
A scenic 3-hour drive from Cape Town, the small town of Montagu is home to four venues that combine forces for one weekend a year, putting on a pool party of mythic proportions. Avalon Springs, Montagu Springs, Little Sanctuary and Paradise Mountain all offer their facilities to festival-goers, meaning this party spreads itself across 8 swimming pools, 5 bars, 4 dance floors and countless jacuzzis, all hyped up by beats from the hottest DJs around. Bring your best swimming costume and some painkillers.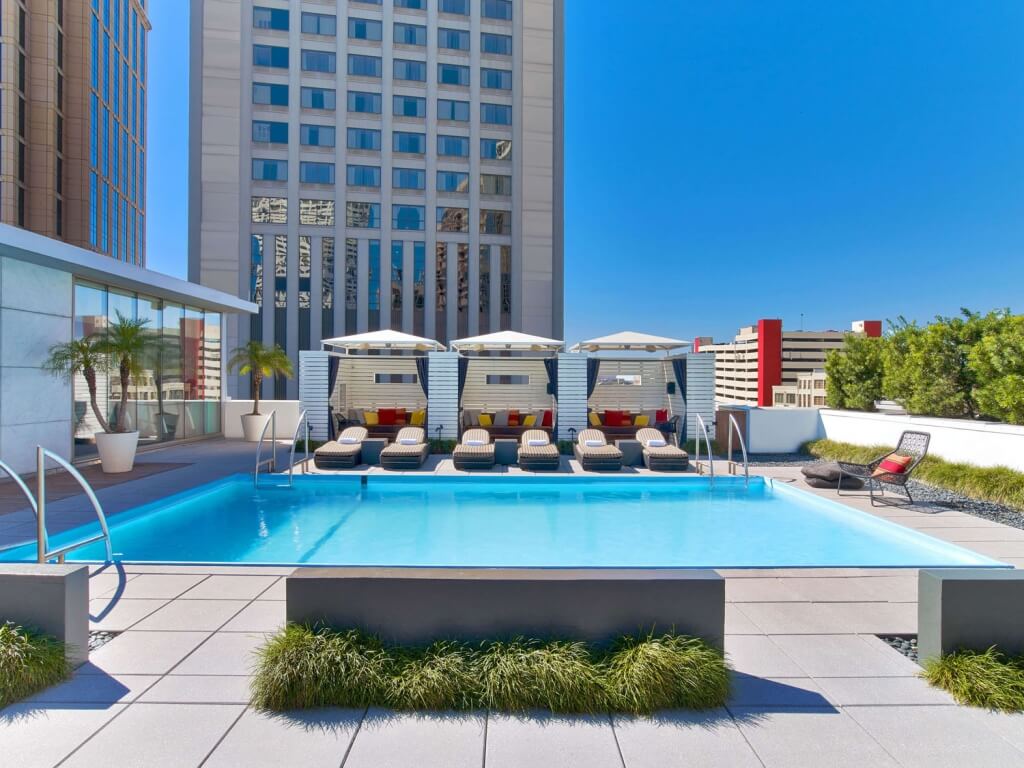 Le Méridien New Orleans
Even if you drank every beer on Bourbon Street last night, you're gonna wanna drag yourself out of bed for this. On Saturdays and Sundays, the Le Méridien hotel in downtown New Orleans opens to the public for drinks, music and views over the Big Easy. Regular entry is $15 and includes one complimentary drink, but real ballers can splash out on a cabana for up to 6 people that comes with a bottle of spirits, mixers, water, fresh fruit, and chips and salsa.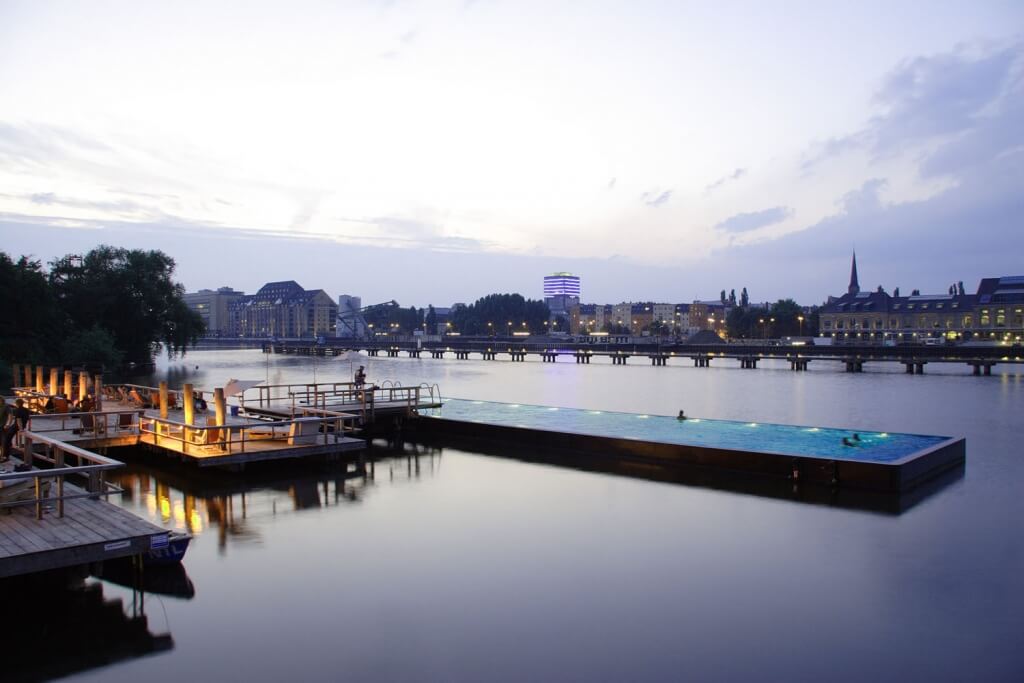 Badeschiff, Berlin 
This, my friends, is not just any pool. Smack dab in the middle of the Spree River in the thick of Berlin, this is a floating pool in a moored barge, complete with lovely riverside views, a sandy "beach", a wooden deck and an open-air bar. The whole Arena Berlin complex to which it belongs gets packed with sun-starved Berliner hipsters as soon as the mercury hits 25, and the beats often start rolling around 2pm. The best part? You can get all of this for a measly entry fee of €5.50, and even bring the kids if you want.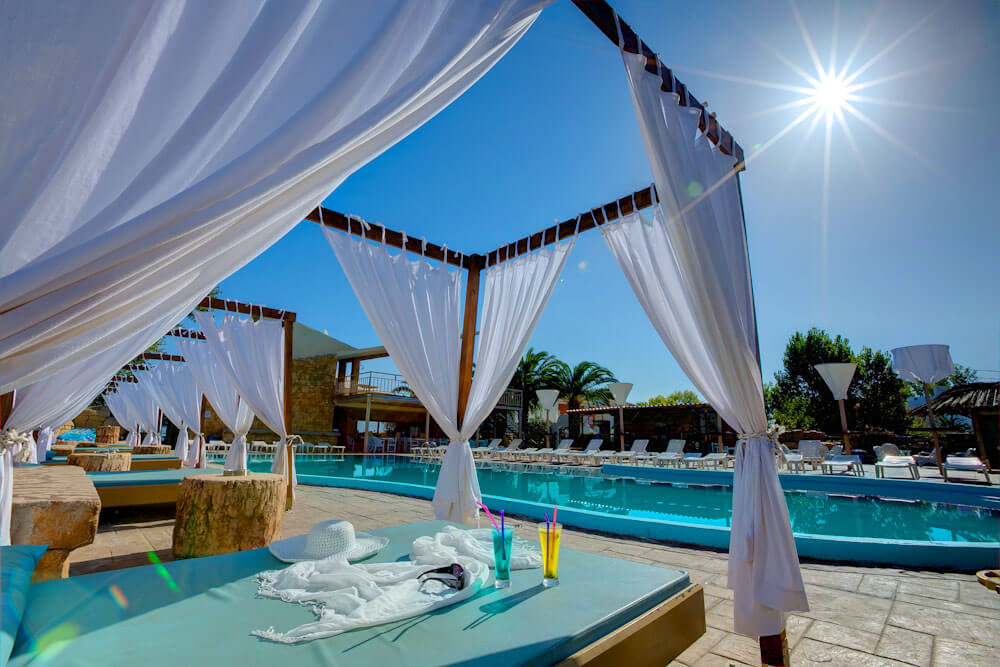 Island Beach Resort, Kavos (Greece) 
Described as "the ultimate beach party club experience", this around-the-clock rager is certainly one for the more exuberant party-goer. Sundays tend to be the rowdiest days here, with DJs doling out the best in funky, deep and commercial house tunes while pool games and tasty BBQ keep spirits high. If you're out to impress, book a poolside cabana for yourself and your 3 favourite people.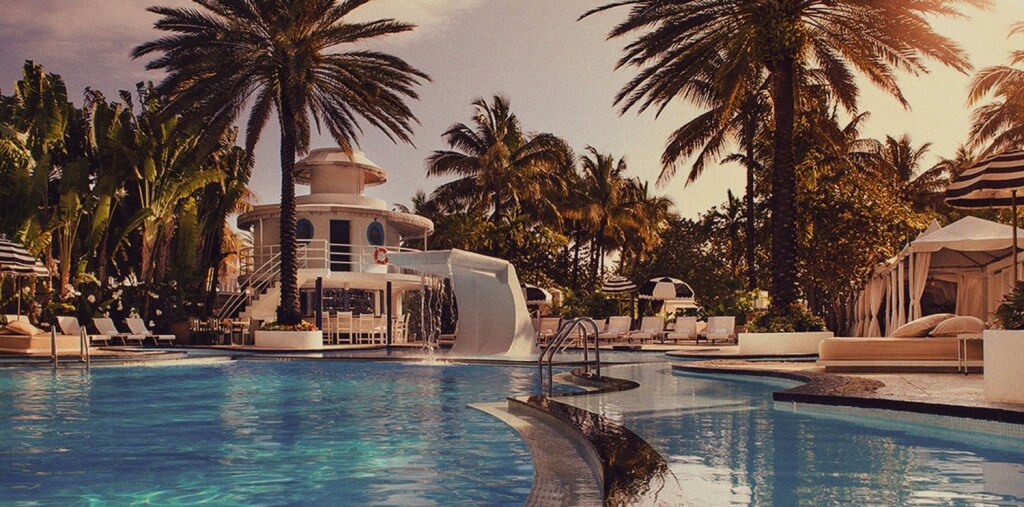 Raleigh Hotel, Miami 
Miami is pretty much one big pool party, so narrowing down the options can get tricky. We'd suggest grabbing a deck chair at this two-tiered swimming pool dating from the 1940s, dripping with art deco charm and just begging to be Instagrammed. Passes can be obtained for $30 Monday through Thursday and $60 Friday through Sunday. The hotel recently introduced an SPF Pool Party series that begins with yoga in the morning, then brunch on the beach followed by poolside DJs mixing the sounds Ibiza with shamanic influences. If your social media followers didn't know how cool you are before, they know it now.

Hideout Festival, Zrce Beach, Croatia
For those who like to keep it fresh, Hideout Festival lets you mix and match your pool parties with beach parties and boat parties – basically, if you can party on it, you will. This oh-so-in electronic music festival draws over 150 artists and and thousands of party people each year, promising to be one of the most lit multi-day pool parties you'll ever attend.
The attractions are obvious, but what are your personal pool party no gos?