';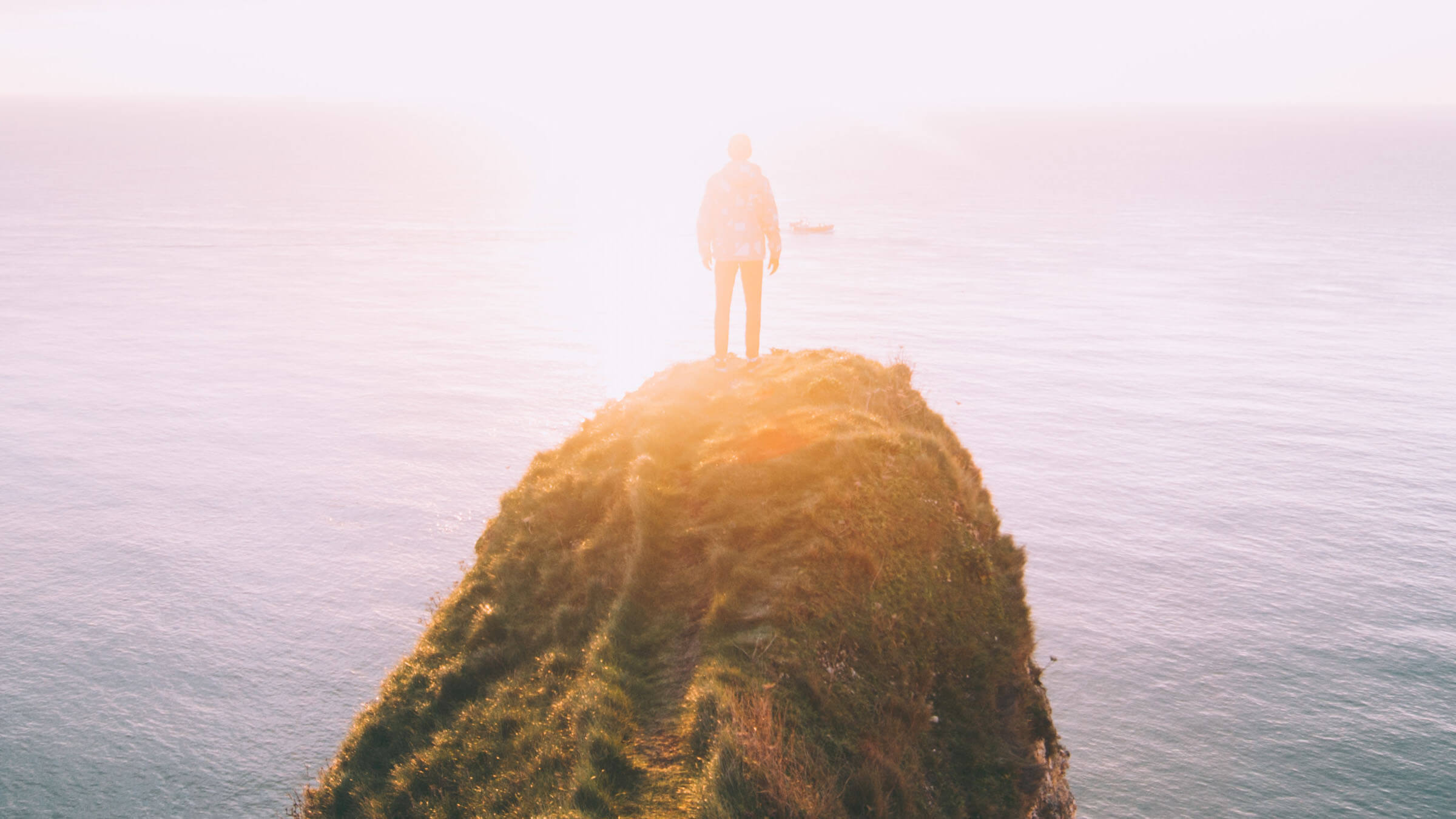 ;
Planning the perfect vacation is never easy, and the first and greatest challenge is always simply deciding where to go. However, rather than getting stressed over the decisions, why not take things a bit slower and put more enjoyment into the experience of planning your trip? Even better, why not do it all from the comfort of your armchair with our review of some of the most photogenic and travel-friendly films of all time – movies that launched a million travel bookings.
India
The Best Exotic Marigold Hotel
Does it get much better than seeing Judi Dench and Maggie Smith acting opposite one another? Apparently not, especially when the two icons of stage and screen are teamed with other stellar talents such as Bill Nighy, Tom Wilkinson and Dev Patel. Perhaps the real star of this breakout hit, though, was India itself and the vivid colours of Jaipur, the bustling capital of Rajasthan. The hotel featured in the film is actually the Ravla Khempur palace hotel, a short journey from the city of Udaipur.
Greece
Mamma Mia!
Only the most curmudgeonly of filmgoers could fail to fall in love with Mamma Mia! and its beguiling blend of romantic comedy, those irresistible ABBA songs and, of course, the majestic backdrop of the Greek islands. While we hate to be the bearer of bad news, much of the movie actually transpires in the altogether less sunny location of the 007 stage at Pinewood Studios, where Meryl Streep's Greek villa was built for most of the interior shots. Most of the exterior shots were filmed around Kastani Beach on the island of Skopelos, where a jetty and beach bar were erected but dismantled after filming was completed. Even so, plenty of whitewashed villages, strung with vibrant bougainvillea and overlooking a glittering sea, await in real-life Greece.
Alaska
Into The Wild
The story of the idealistic young hiker Christopher McCandless, who later styled himself 'Alexander Supertramp', is inspiring, moving and heartbreaking in equal measure. Attempting to live largely off the land with scant provisions or money, McCandless travelled across the USA before eventually reaching Alaska, where his body was later discovered in an abandoned bus. Of all the many locations appearing in the film, the most poignant is undoubtedly that of Magic Bus 142, which can be visited by hikers on the Stampede Trail in Denali National Park, Alaska. It's worth noting, however, that director Sean Penn actually created a replica of the original bus near the town of Cantwell, almost 100km south of the actual site, which had been deemed too remote and impractical for filming.
UK
Harry Potter Series
The Harry Potter series features a near endless variety of locations spread right across the UK. The most famous and visited of these sites are undoubtedly in London. Platform 93/4 at King's Cross Station was filmed in an archway between platforms 4 and 5, although a sign now denotes an alternative location for tourists elsewhere in the station. The city's Millennium Bridge was destroyed by death-eaters in the sixth film in the series, while the elegant Victorian architecture of Leadenhall Market doubled as Diagon Alley in Harry Potter and the Philosopher's Stone. For a more scenic glimpse of the wizarding world, however, you could do worse than head to Scotland where the Hogwarts Express passed over the impressive Glenfinnan Viaduct on the West Highland Line and the countryside around Glencoe provided the backdrop to many scenes around Hogwarts.
Bali
Eat Pray Love
This popular Julia Roberts movie, based on Elizabeth Gilbert's phenomenally successful bestseller, could easily inspire a decade's worth of travel – never mind just your next vacation. Film locations included New York in the USA, Naples and Rome in Italy, and Delhi and Pataudi in India, as well as Padang Padang Beach and Ubud in Indonesia. With summer on the way (hopefully), we're drawn to Bali and Padang Padang Beach. While Julia Roberts was in search of inner peace, you are just as likely to set your pulse racing with the beach's outstanding surfing conditions and the lively party scene.
Cumbria, England
Withnail And I
"We've gone on holiday by mistake!" So much for a carefree weekend in the English countryside… The blackest of all black comedies, as the story of two 'resting' actors – Withnail and I – unfolds, the viewer is left to watch in horror as their journey from a squalid flat in 1960s Camden town takes them to an even less appealing cottage belonging to the infamous Uncle Monty in England's majestic Lake District. Beset by bad weather, destitution and disillusionment, things can only get better – but, you guessed it, they don't. Despite that, this cult favourite is one of the funniest and most quotable British films ever made.
Rome
Roman Holiday
Audrey Hepburn shrieks as Gregory Peck's hand is apparently bitten off at La Bocca della Verità (mouth of truth) wall carving in Rome. Only the teasing charm of Peck and the doe-eyed innocence of Hepburn as Princess Ann could pull off such a scene, although film legend has it that Hepburn's reaction was genuine, not knowing what Peck was about to do. Either way, the scene is perfect and one of many that show off the beauty of Rome.
Lacoste, France
Swimming Pool
François Ozon's erotic thriller is a masterpiece of Hitchcockian storytelling. For all the suspense of the drama and the stellar performance of Charlotte Rampling as a British novelist staying at her publisher's holiday home in the south of France, the location itself nearly steals the film. Many scenes take place at the stunning hilltop village of Lacoste, once home to the Marquis de Sade and today to an impressive sprinkling of Anglo-American writers and actors.
Morocco (Jordan)
Lawrence of Arabia
Rightly a fixture on every list of the greatest movies ever made, David Lean's epic drama is big in every sense. The recently restored version of the film is a feast for the eyes and seemingly predestined for today's Blu-ray, widescreen, home cinema world. Lean's original intention was to shoot the entire film on location in Jordan; however, Morocco was eventually chosen instead to double for Jordan in most of the desert scenes. Sit back, marvel at the landscapes and revel in the kind of epic cinematic storytelling that television's smaller scale could simply never match.
Morocco
The Man Who Knew Too Much
Sir Alfred Hitchcock understood the importance of the right location long before most of his peers. The Man Who Knew Too Much, starring James Stewart and Doris Day, is a case in point with principal photography shot in both Marrakech and Casablanca. The former features a dramatic scene in a crowded street market that contrasts with the genteel and stately beauty of the famous La Mamounia hotel, so beloved of former resident Winston Churchill.
French Riviera, France
To Catch A Thief
Yet another Hitchcock classic with a perfect sense of location, the film functions equally well as an extended travel advert – a fact the director wittily acknowledged by superimposing the opening credits against the window of a travel agency, that window advertising trips to France with a poster reading "If you love life, you'll love France!" The film's next line, however, establishes the true theme of the plot and brings you back to more standard Hitchcock territory: "My jewels, I've been robbed!"
Australian Outback
The Adventures Of Priscilla, Queen Of The Desert
The list of classic films set in the Outback is surprisingly long, from Mad Max through to Walkabout and many more besides, but arguably the most striking is The Adventures of Priscilla, Queen of the Desert. Impressive though the locations are, they are perhaps upstaged by the sight of '60s icon Terence Stamp and Guy Pearce in full drag. The film's irreverent humour brought a new wave of Australian filmmaking to an international audience.
Italy
The Talented Mr. Ripley
It was a shrewd move by the late director Anthony Minghella to counter the innate creepiness of Thomas Ripley and Patricia Highsmith's story with sumptuously beautiful depictions of a host of Italian locations. As if that wasn't enough, everything was shot on location and in a period setting. Plan your own grand tour of Italy as you binge on the impossibly beautiful and sun-drenched locations.
Tuscany
Under The Tuscan Sun
Diane Lane's typically sparky performance and a strong script elevated what might otherwise have been more pedestrian rom-com fare. Most of the audience, however, will have been equally if not more impressed by the lavish beauty of the Italian landscape and architecture. The scenes shot in Amalfi are a particular highlight.
Galapagos Islands
Master And Commander
Any number of Peter Weir-directed movies could have made our list – in particular Witness and Picnic At Hanging Rock – but the Australian's adaptation of Patrick O'Brian's monumental maritime saga couldn't be overlooked. For all the meticulous depiction of Napoleonic-era naval life, it is the scenes on the Galapagos Islands that linger in the memory. Weir sensitively evoked their austere, otherworldly beauty and, remarkably, was given permission to film on location.
Norway
Frozen
If you have daughters, nieces or granddaughters, then you will almost certainly already be very familiar with the story of Elsa and Anna. Possibly too familiar. In fact, you may have had quite enough of the Frozen avalanche over the last couple of years. Our advice? Let it go. Resistance is futile in the face of such an engaging and, yes, empowering story. But what makes it such a perfect film to inspire your next trip? The answer is quite simply the sheer beauty of the Nordic landscape. Take it all in at your leisure, and possibly even plan a break to the fjords of Norway.
Los Angeles
Mulholland Drive
It is impossible to list all the films shot in Los Angeles and its surroundings. Perhaps only Mumbai can claim to be the location of as many films. The skill of David Lynch in Mulholland Drive is to peer through the cracks and reveal other layers of the city less often seen. Lynch's highly stylised 'neo-noir' approach and deliberately confusing storyline overwhelm and stun the viewer, while intriguing in equal measure. Lynch's tagline for the movie was 'A love story in the city of dreams.' Yes, it's certainly that, but much more besides.
New Zealand
The Lord Of The Rings trilogy
Peter Jackson's monumental film trilogy based on the novels of J.R.R. Tolkien can be interpreted in many ways: as an invented mythology for Tolkien's native England, a metaphor for 20th-century history or, slightly cynically, as the greatest and most ingenious travel promotion ever created. As the world became entranced by the adventures of Frodo, Sam, Gandalf et al, they also came under the spell of New Zealand's breathtaking landscape, where the films were shot. In the audience's mind, New Zealand and 'Middle Earth' are simply inseparable.
Tokyo
Lost In Translation
Few if any films can claim to have so successfully explored the perils of jetlag and culture shock as Lost In Translation. The fact that director Sofia Coppola managed to do so, while also exploring the nature of attraction, relationships and melancholy, is testament to her sensitive direction. Tokyo provides a colourful backdrop to the often hilarious drama played out between Bill Murray and Scarlett Johansson's characters. The city also looks more natural and informal than ever seen before on film, with many scenes shot guerilla-style without permission.
China
The Painted Veil
Based on the 1925 novel of the same name by W. Somerset Maugham, The Painted Veil explores the efforts of expat doctors to fight a cholera epidemic in rural China and the moral tribulations of their strained expat existence. With a cast lead by Edward Norton, Naomi Watts, Toby Jones and Liev Schreiber, the story fascinates. The spectacular locations also compete for the viewer's attention – testament to director John Curran's determination to shoot on location in China's mountainous southern Guangxi region.
Paris
Before Sunrise
The Before Sunrise trilogy from Richard Linklater is built on a brilliant premise: take two actors – Ethan Hawke and Julie Delpy – and get them to improvise the dynamic of a stop-start relationship over a period of decades. Inspiring locations provide the perfect stage for their romantic journey. The story begins as characters Jesse and Céline meet on a train travelling from Budapest to Vienna. There's a spark between them, and they agree to meet in six months time. Will they? Won't they? We just don't know. The story picks up nine years later in Before Sunset and continues another nine years later in Before Midnight. Romantics, cynics and film fans alike will be curious to see if the story continues in 2022.
India
The Darjeeling Limited
Any Wes Anderson film is guaranteed to be visually stunning with a highly stylised look and feel and an obsessive attention to endless design-savvy details. The Darjeeling Express is no exception, and Anderson clearly relished the chance to adapt his cinematic vision to an Indian context as three brothers are united on journey of self-discovery against the beautiful backdrop of India's Rajasthan region.
Barcelona
L'Auberge Espagnole (The Spanish Apartment)
This surprise breakthrough hit resonated powerfully with Generation X budget travellers and students. The film successfully captured the mood of young Europeans more willing than ever before to explore their continent by bus, train, backpacking or cheap flight, and more often than not ending up in popular locations like Barcelona to study or party. As well as capturing the zeitgeist, the film also perfectly showcased the modern charm and confidence of the Catalan capital.
Provence
Jean de Florette / Manon des Sources
An arthouse favourite, Claude Berri's films of Marcel Pagnol's rustic saga introduced a generation of international cineastes to the beauty of Provence. While the film's success established Gérard Depardieu and Daniel Auteuil as the leading French actors of their generation, it was the locations that people fell in love with as much as the drama.
California
Sideways
Directed by Alexander Payne, Sideways is the story of two friends approaching middle age and heading off on a wine tasting tour through the Santa Ynez Valley in Santa Barbara County. Stellar performances by Paul Giamatti, Virginia Madsen, Thomas Haden Church and Sandra Oh are matched by a beautifully observed script. It is the lush Californian vineyards, golden light and a passion for wine, though, that truly steal the show. Pour yourself a glass of something delicious and settle back to enjoy this sparkling vintage comedy.
Article by James Lee-Tullis
Sure there are plenty of movie locations that inspire travel ideas, but what about imaginary destinations? Which of these locations do you most wish you could visit?