';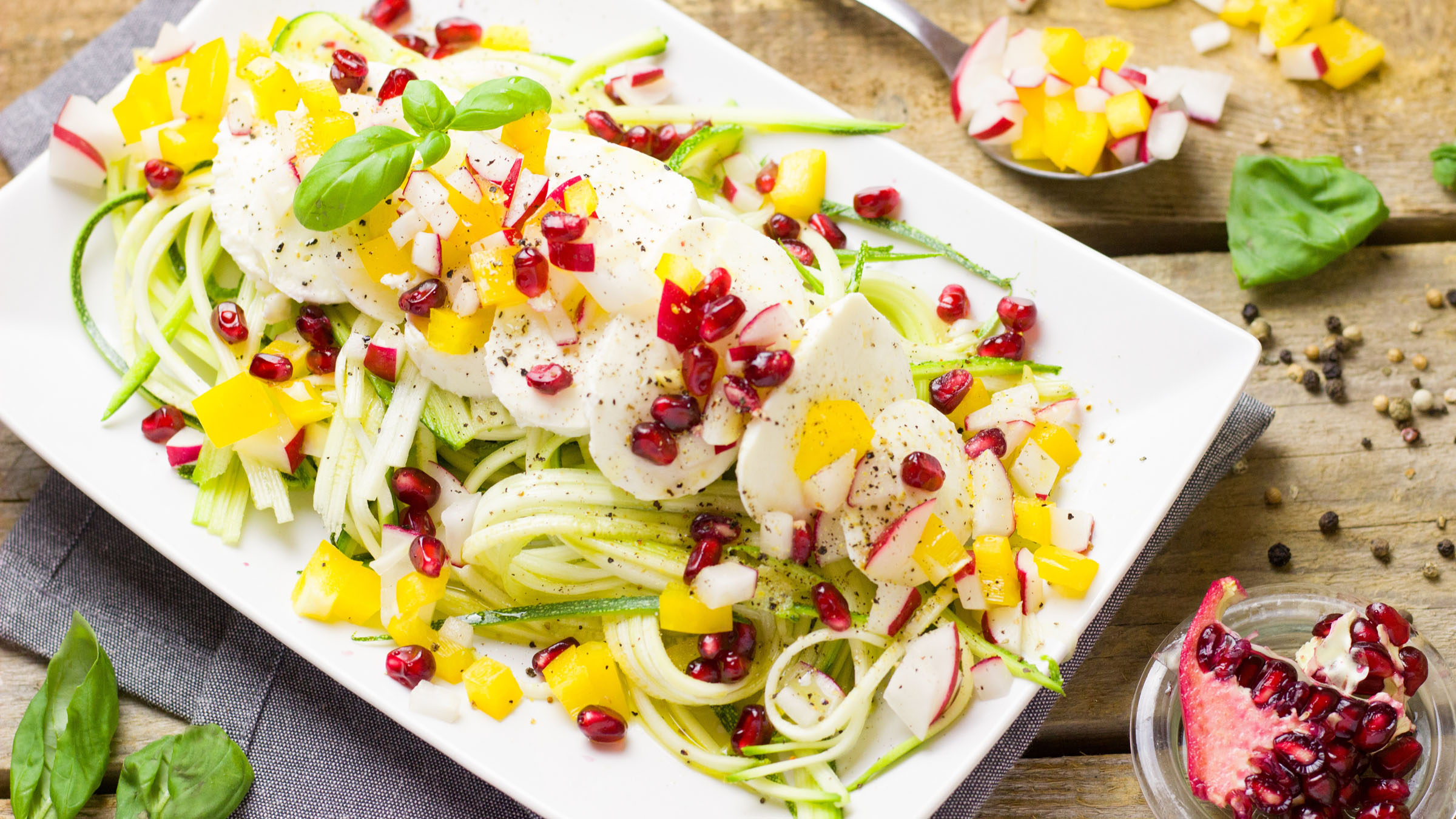 ;
By now, we've all gotten the memo that upping your daily fruit and veg intake is good for you. But chopping and dicing is a bore, and so is eating boiled-to-death produce. Luckily, these gadgets make cutting, cooking and even decorating veggies far more fun.
The Basics
Sorry to break it to you, but the best vegetable gadget is still just a really good knife. Seriously, if you hate chopping, it's probably because you're not using the proper blades. To make virtually all vegetable prep easier, invest in two good knives: A classic chef's knife gets 90% of cutting, slicing and dicing done, and a cheaper paring knife is ideal for the more detailed tasks.
Step Up Your Prep
Do you really need a mandoline? Yes, you do. If you skip the rest of the gadgets on this list (except for the aforementioned knives), at least buy a good mandoline slicer, which will allow you to create perfect slices, waffles, crinkles and juliennes – while saving you a ton of time in prep work. And please, use the hand guard if you want to save your fingers, too!
Spiralise It!
Spiralise your veggies into long, thin spaghetti, fettuccine or larger ribbon shapes (just please, don't call them 'zoodles') with this practical handheld three-blade spiraliser. If you want to upgrade your spiralising, the brand also has a tabletop version which attaches itself firmly to the countertop with a suction cup.
For The True Gadget Freak
Are you a sucker for 'As Seen On TV' miracle gadgets? This multifunctional beast does pretty much everything: chops, spiralises, peels, juices, dices, slices and even separates eggs. It has a lot of different parts, but once you get the hang of what does what, you'll feel like an infomercial star in the kitchen.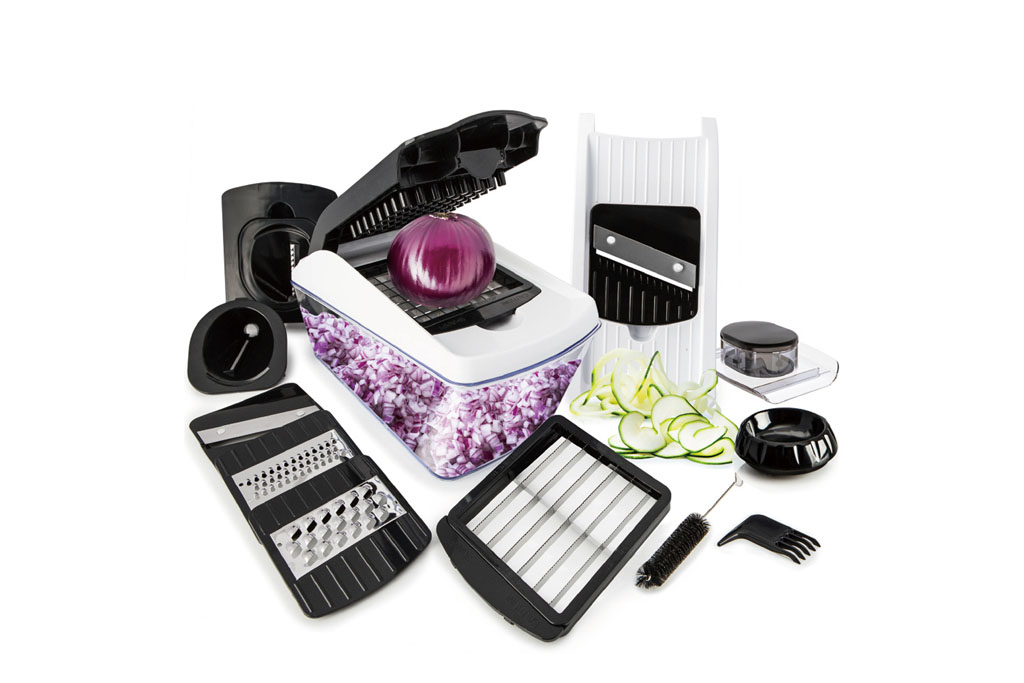 Avocado Everything
If you consume the current tropical fruit du jour in bulk, having a tool uniquely designed for it hardly seems a luxury. This slicer lets you split, pit, slice and scoop the avocado in record time. Without any bruising or mashing.
Corn Peeler
Again, this corn peeler is a very specific tool, but if you prefer fresh corn over canned in your salads and stews, this one's for you. It has a curved blade that zips through ears of corn – no kernel left behind. The brand also offers many other peelers in their 'Good Grips' range.
Easy Steamer
Bright and crisp, and with more nutrients retained: Steaming easily wins out over boiling, every time. Best of all, you don't need an expensive steamer – just get a good silicone basket that works in a regular cooking pot. It doesn't take up a lot of space, and the specially designed fork eliminates the problem of fishing it out over the super-hot steam.
Smoky Flavours
Give your veggies some impressive oomph with this compact, portable smoking gun. It quickly adds natural cold smoke flavour to your vegetables (or meat, or fish) without using heat. It lets you smoke with wood chips, tea, herbs, spices, hay or dried flowers. Works wonders on cocktails, too.
Keep 'Em Fresh 
Looks matter, even when it comes to fruits and vegetables. Keep them juicy and good-looking with a colourful set of Food Huggers, and reduce your food waste at the same time.
Get In Shape
Remember Mrs. Flax's predilection for cute-looking finger food? Unleash your inner Mermaid with these simple cutters to jazz up any mealtime. If you want to go full-on bento, add these toothpicks, too.