';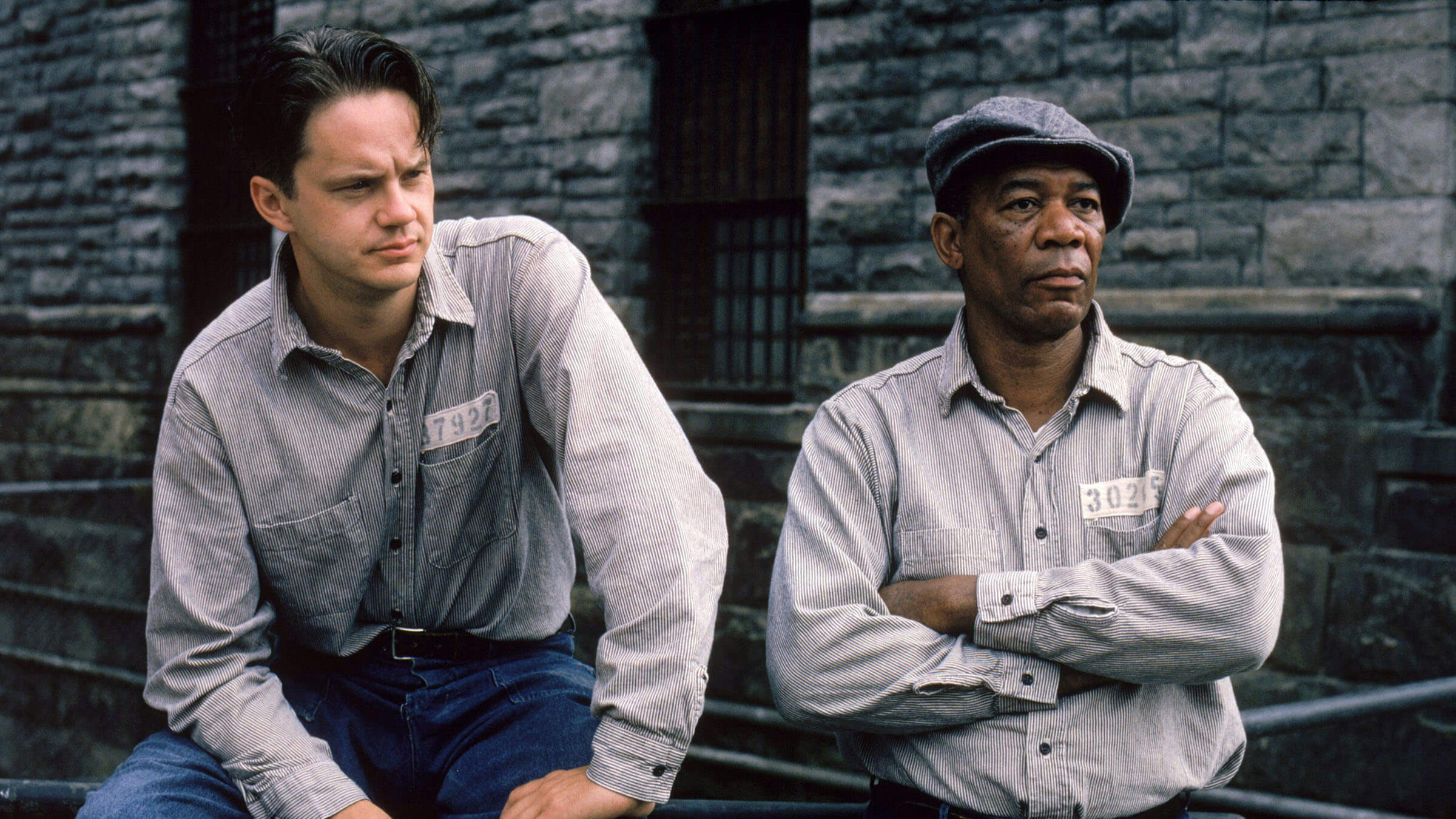 ;
The Oscars take place this month, and it's a safe bet that there will be a lot of chatter about films that were robbed, snubbed or in some way forgotten by the Academy. The thing is, great films being ignored is practically an Academy Awards tradition! Here's our list of the best movies to never be awarded a gold statuette…
Toy Story 2 (1999) – It's probably not fair to call Pixar's first sequel "ignored", but the absence of a Best Animated Film category at the Oscars (which wouldn't arrive until 2001) meant Woody and Buzz's second adventure received just one nomination (Best Original Song), which it lost to parent company Disney's Tarzan. It remains the best Pixar film to go unrecognised by The Academy, although Woody and Buzz did get a presenting gig that year!
Psycho (1960) – Alfred Hitchcock, considered one of the best directors of all time, was never awarded a Best Director Oscar. His most famous work, 1960's Psycho, won none of its four nominations. It joins a list of classic Hitchcock movies that went away empty handed – The Birds, Vertigo, Rear Window and North By Northwest were all similarly shunned. Hitchcock would win a special award for his career in 1968 – the short speech and sullen expression say it all.
Memento (2000) – Given the unique way Christopher Nolan's breakthrough film was told, it remains a head-scratcher as to how Memento didn't win the Best Editing award back in 2001, one of two losing nominations along with Best Original Screenplay. The eventual winner, Black Hawk Down, did make one star happy – Josh Hartnett, who started and ended an awkward, one-man standing ovation.
Drive (2011) – One of the most adored films of the 2010s was the subject of an uproar when it was denied a Best Picture nomination in 2012. Many commentators believed it to be a bias toward the "Oscar formula", where prestigious dramas have a better chance at awards contention, and films with large amounts of sex or violence do not. The omission of Steve McQueen's Shame in the same year seemed to back this up.
Amélie (2001) – Incredible as it may seem, Jean-Pierre Jeunet's whimsical masterpiece lost in five categories at the 2001 Oscars, most incredibly in the category of Best Foreign Language film (to Bosnian entry No Man's Land). Jeunet would later blame Harvey Weinstein in a 2015 interview, claiming the mogul abused the voting system so much in the '90s that, by 2001, award voters decided to boycott his films.
The Shawshank Redemption (1994) – While this prison drama appears often on "Best of All Time" lists, The Shawshank Redemption won very few awards of any description. This is possibly because the film itself was a bit of a flop on release, with everything from the vague title to the "depressing" subject matter being blamed for audiences staying away. It only gained popularity on video – ironically spurred on by the buzz surrounding the seven Oscar nominations that it would go on to lose!
The Harry Potter Series (2001-2011) – While it's true that blockbusters rarely attract award consideration (more on that later), it's puzzling that the seven-film, multi-billion-dollar series didn't score any awards for its effects, music, set design, costumes or make-up. From a technical point of view, the series was an extraordinary feat, engaging some of the industry's best creatives for over a decade of conjuring up moments that will last longer in the memory than many Oscar winners.
Once Upon a Time in America (1984) – Many films on this list have hard-luck stories about losing out on Oscars, however Sergio Leone's final masterpiece of cinema didn't even receive a single nomination! The initial release was a studio-authorised cut that Leone has no involvement in and resulted in the film being a financial and critical flop. Other edits truer to his vision were later released, and gained the film the acclaim it deserved among film lovers.
The Shining (1980) – What's incredible about the legacy of Stanley Kubrick's seminal horror is just how much it divides viewers. To some, it's a visionary work that inspires film-makers to this day (Spielberg referenced it in last year's Ready Player One); to others, it's a hollow tale with little to no relation to King's book. Awards-wise, the film fared poorly – no Oscar nominations, and two nominations for the Razzie Awards (which "celebrate" the worst films of the year).
American Hustle (2013) – On paper, David O. Russell's tale of two con artists (Amy Adams and Christian Bale) forced to work for the FBI should be an Oscar shoo-in: it was based on true events, boasted a star-studded cast, and included another image transformation from Bale (who put on about 20 kilos for the role). Ten Nominations seemed to spell success, but 12 Years a Slave and Gravity were victorious, while American Hustle went home with nothing.
The Marvel Cinematic Universe (2008-Present) – One criticism of the Oscars is that it rarely rewards films that are popular with audiences. Despite arguably changing mainstream cinema when Iron Man debuted in 2008, no MCU film has won an Oscar in any category (for those keeping score, DC's Universe has one win – Best Make-Up for Suicide Squad). However, the popularity of Black Panther and Infinity War (with the former raking in 7 nominations) may make 2019 the year of Marvel's breakthrough!
Seven Samurai (1954) – Akira Kurosawa's samurai film shaped much of Western cinema, both directly (via remake The Magnificent Seven) and indirectly (it is believed to have inspired elements of Star Wars, Mad Max Fury Road, A Bug's Life and more). Despite its perfection, a dislike for subtitled movies almost certainly prevented the film from getting the recognition it would later garner from other sources.
Clerks (1994) – Kevin Smith's miniature marvel, which cost less than the catering budget on most studio movies, was a landmark in independent film-making. Yet despite winning awards at Cannes and Sundance, the film never made it onto the Oscar radar. With R-rated humour rarely deemed worthy by the Academy, Smith would also be snubbed for the critically adored Chasing Amy three years later. <
The Master (2012) – To watch this tense drama about the bond between a bawdy ex-sailor (Joaquin Phoenix) and a cult leader (Philip Seymour Hoffman) is to witness an acting duel between two of the best of their generation. Despite both men receiving nominations (along with their flawless co-star Amy Adams), the film often cited as one of the greatest of this decade was shut out of both the Oscars and the Golden Globes.
Taxi Driver (1976) – All but one of Martin Scorsese's films have been snubbed for Best Director or Best Film, but 1976's Taxi Driver came away with nothing at the Oscars – astonishing given the influence it would go on to have in cinema. Scorsese himself would eventually win Best Director in 2007 for The Departed, quipping "could you double-check the envelope?"
Carol (2015) – LGBTQ+ cinema has a rocky relationship with the Academy. Drama Carol was a perceived favourite that was denied Best Director and Best Picture nominations, incredible given that the latter category could have up to ten nominees that year (eight were chosen). Stars Cate Blanchett and Rooney Mara were both nominated for their performances, but both lost out, sparking conversations as to whether the snubs were motivated by prejudice toward the material.
Fight Club (1999) – The first rule of Fight Club is… don't win any awards! David Fincher's violent turn-of-the-century satire has had a huge impact on pop culture in the 20 years since its release, but the film's dark and bloody outlook was too much for the Academy, who gave it a solitary, unsuccessful Best Sound Editing nomination. Indeed, director David Fincher's early work rarely wowed voters, only receiving nominations for more awards-friendly fare such as The Social Network and The Curious Case of Benjamin Button.
Do The Right Thing (1989) – The only film on this list to have a street named after it, Spike Lee's racially charged drama is just as vital and exceptional 30 years after release. Viewed as controversial at the time, the film received two nominations but no awards, and was defended on the Oscar stage by actress Kim Basinger, who chastised the Academy for ignoring a film that told "the biggest truth of all".
City of God (2002) – Unusually, the Brazilian drama was one of the few foreign language movies to not be nominated for the Best Foreign Language Film category, yet go on to secure nominations in other categories. Despite no statues, City of God went on to spawn a critically acclaimed TV series and sequel, proving audiences remembered it even if voters didn't!
The Truman Show (1998) – Like fellow A-listers Tom Cruise and Will Smith, Jim Carrey's commercial appeal has meant some of his more substantial work has been disregarded. That includes one of his finest films to date, the incredibly prescient drama that inexplicably was ignored for most major awards, and lost in its three nominated categories. Carrey was at that year's awards to present Best Editing, and made a hilarious reference to his own lack of Best Actor nomination. #staysafe #stayathome #selfisolation