';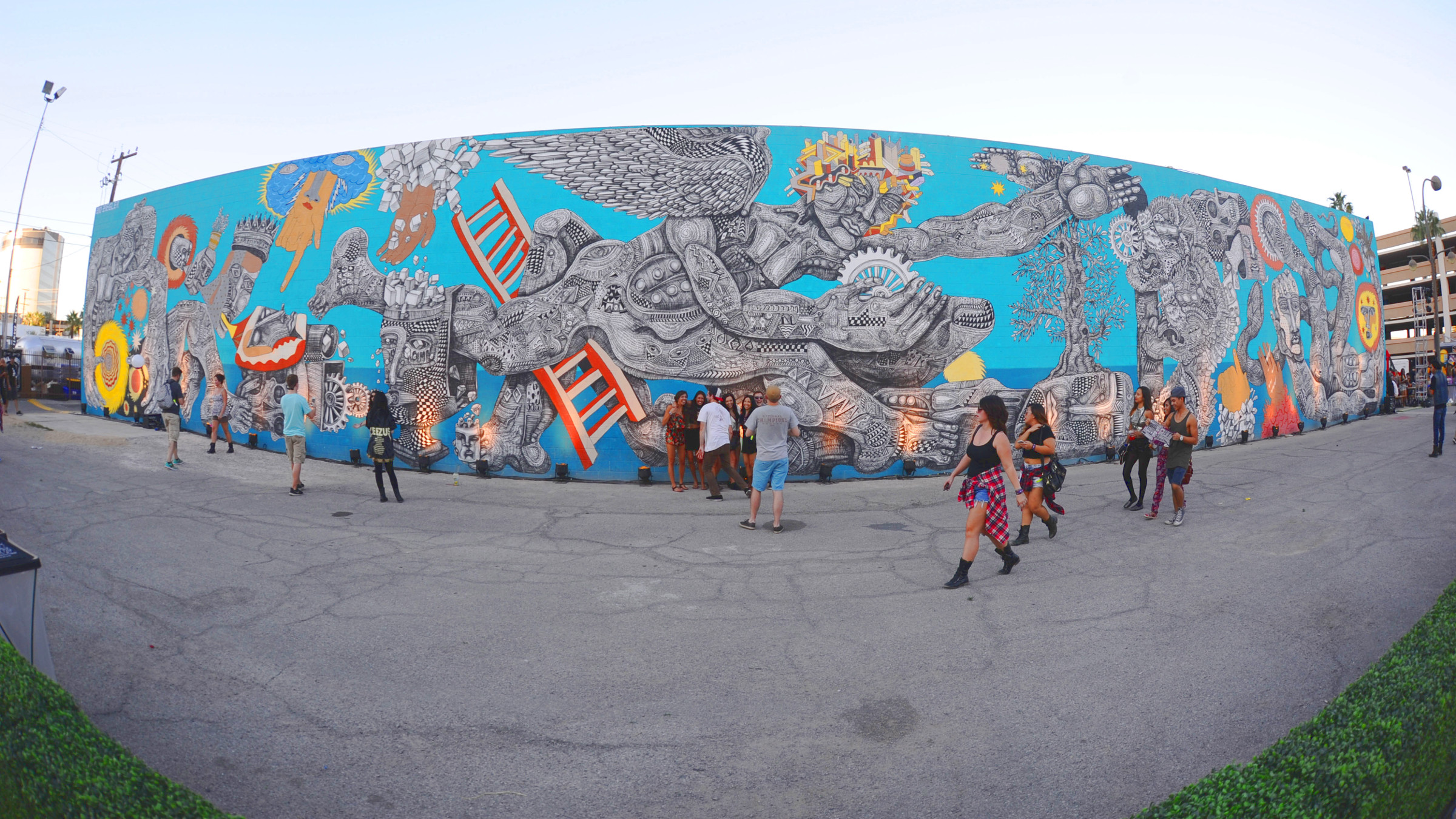 ;
From a desert marathon to a Canadian wine tasting festival, these are the must-have experiences this month.
Kumbh Mela Festival
Nashik, India
14 July – 25 September
Join 80 million of your closest friends for 55 days of spiritual cleansing and enlightenment along the Ganges. Hindu devotees mingle with the spiritually curious at lectures and theatrical performances, parades and impromptu markets. Have a tête-à-tête with a guru, witness an ascetic performing miracles or a Brahmin issuing blessings, or simply soak in an atmosphere that's at once reflective and festive.
kumbhmelaallahabad.gov.in
Birdsville Races
Birdsville, Australia
4-5 September
A 140-year-old horse race in the middle of the desert – is there nothing you can't see in Australia? In addition to the main event at an unlikely (and dusty) race track, the Birdsville Races feature a carnival-like atmosphere with men in everything from suits to cowboy attire, and women in fancy hats competing for a number of best-dressed prizes.
birdsvilleraces.com
Telluride Film Festival
Telluride, Colorado
4-7 September
Move over, Cannes and Toronto – Telluride has come to town. For an event that draws celebrities and industry bigwigs, this mountain-bound film festival is refreshingly glitz-free, keeping the focus where it ought to be: on the silver screen. Attend book signings, watch restored classic films, listen to informative discussion panels, and catch a premiere or two – some of which may go on to win big at the Oscars. But don't miss out on Telluride's down-to-earth social programme, such as the opening street party and the city park picnic that acts as the closing event on Labor Day.
telluridefilmfestival.org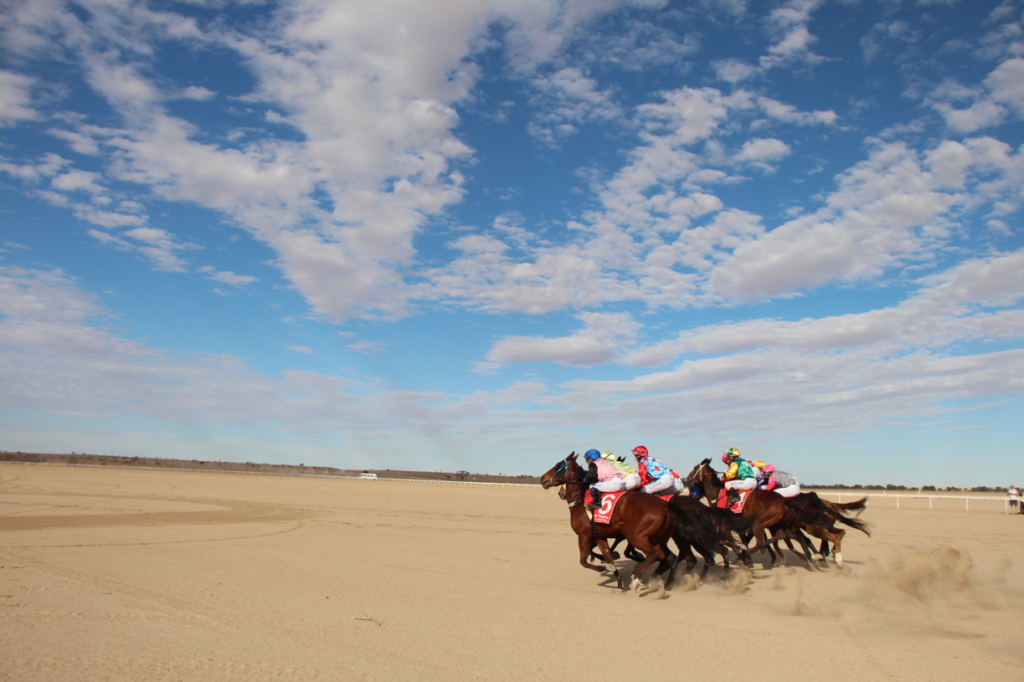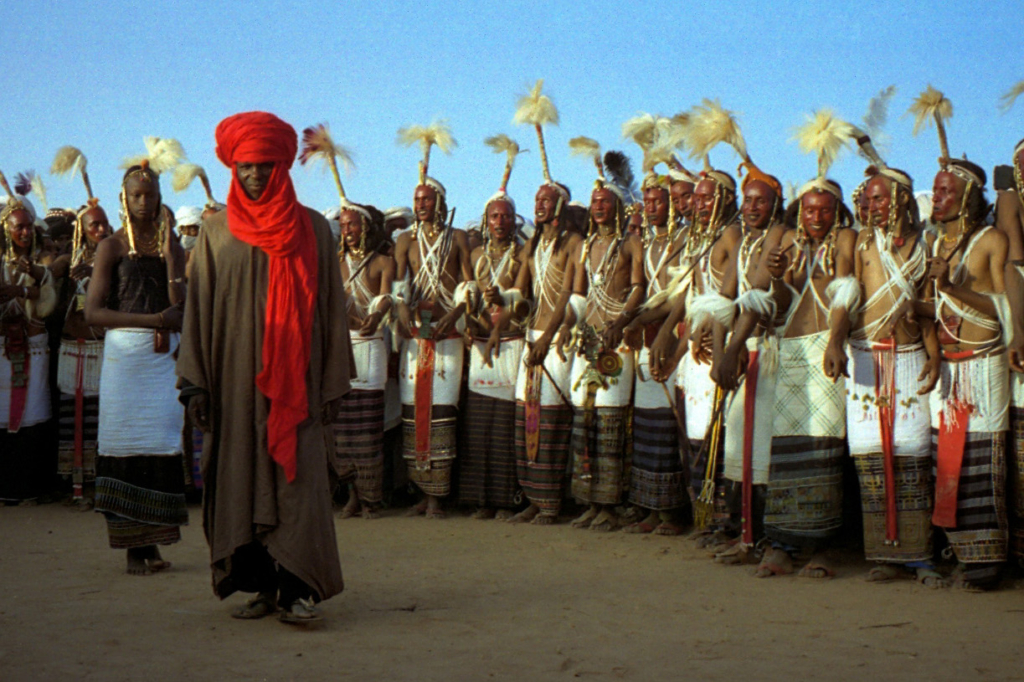 Wodaabe Gerewol and Cure Salee
In-Gall, Niger
September (Exact Date TBA)
Male beauty pageants are often equal parts entertaining and ridiculous, but in Niger, they're far more than a farce. As the rainy season comes to an end, nomads, shepherds and onlookers gather in In-Gall for Cure Salee, a harvest festival, market and beauty pageant all wrapped into one. The men don traditional tribal wear and face paint, then commence singing and dancing for hours on end in a true test of stamina, while the women choose the ones they deem most attractive. The clan with the most beautiful men wins, and sometimes lifelong love matches are made, too.
Scottish Highland Games
Braemar, Scotland
5 September
The Scots seem to love coming together to dance, play bagpipes and throw giant logs, but never to more fanfare than at the Braemar Gathering, which even the queen herself has been known to attend. Not simply a contest of strength (though you will see plenty of tree-trunk-tossing and stone-throwing), the Highland Games are just as much about music and dance, featuring traditional numbers like the Sword Dance of Gille Calum as well as bagpipe competitions, harp circles and Celtic singing.
shga.co.uk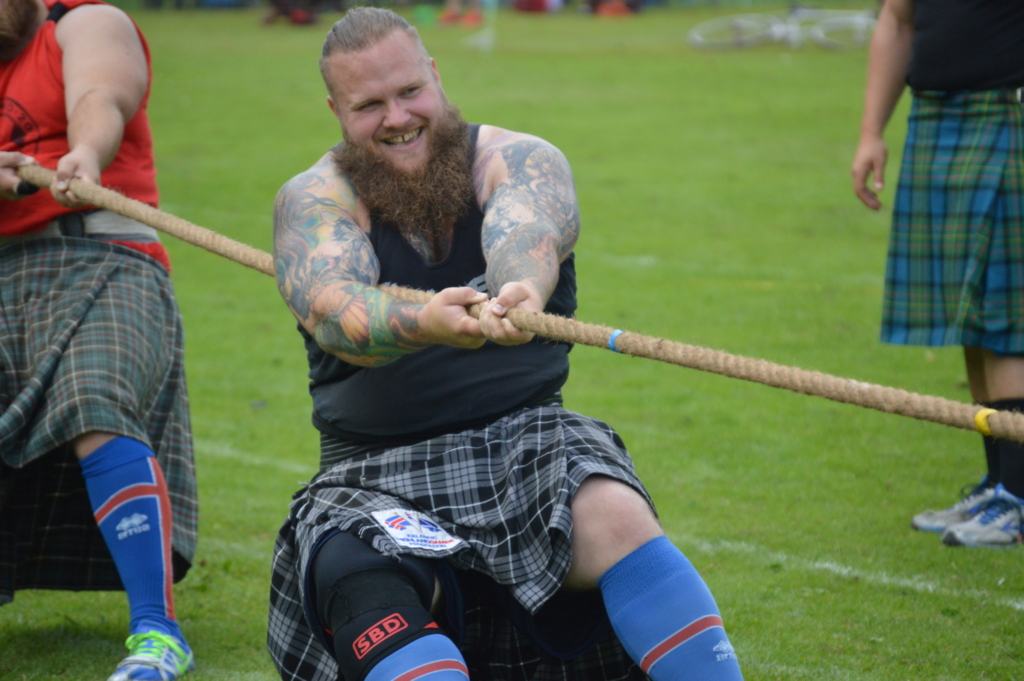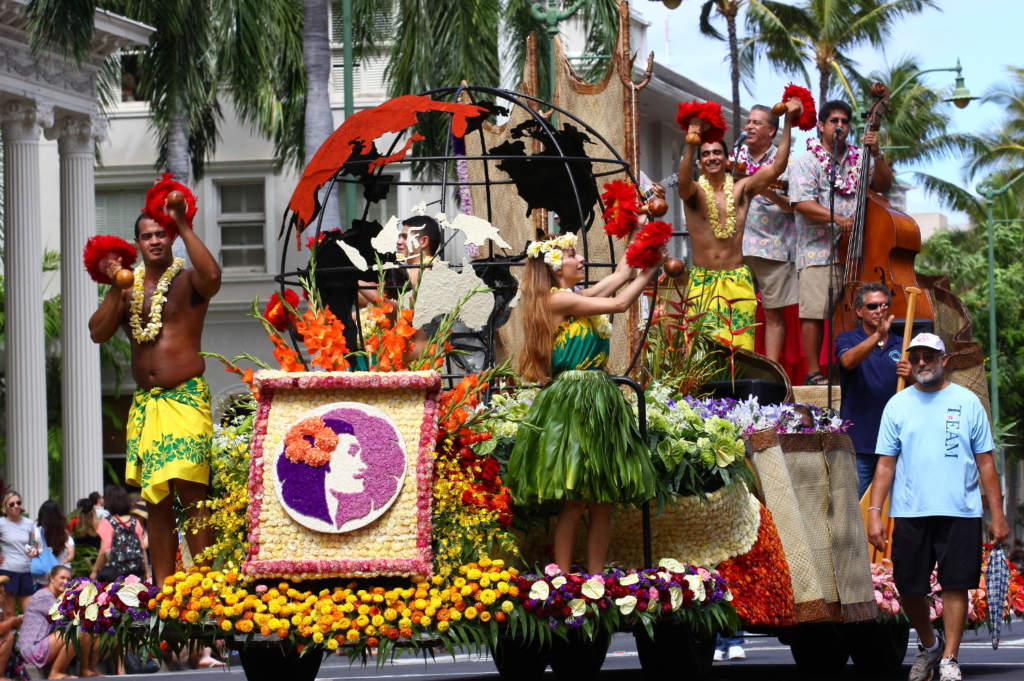 Aloha Festivals
Hawaii, USA
5-26 September
Gorgeous beaches, awe-inspiring mountains, legendary hospitality and some of the world's best surf – there's no shortage of reasons to visit Hawaii, but every September the island state adds one more. Their annual Aloha Festival is one big hula-dancing, crafts-making, lei-wearing, music-playing luau full of food, fun and live entertainment, drawing thousands of visitors and islanders out for the mostly free festivities.
alohafestivals.com
Regata Storica
Venice, Italy
6 September
Boats are a way of life in the City of Water, but they're never more front-and-centre than during the Regata Storica. Gondoliers in traditional garb row up the Grand Canal in vibrant 16th-century boats carrying the Doge and important Venetian officials – all wearing elaborate period costumes – to kick off an event that sees 4 gondola racing competitions draw masses of cheering onlookers.
regatastoricavenezia.it
Sydney Contemporary
Sydney, Australia
10-13 September
Sydney's arts district Carriageworks is the epicentre for what's being called 'Australasia's international art fair', in which 70 galleries from across the region converge to showcase established and emerging talents in the visual arts. A surrounding programme of workshops, guest speakers, guided tours and a pop-up restaurant by famed Sydney eatery Longrain offers an outlet for every art enthusiast.
sydneycontemporary.com.au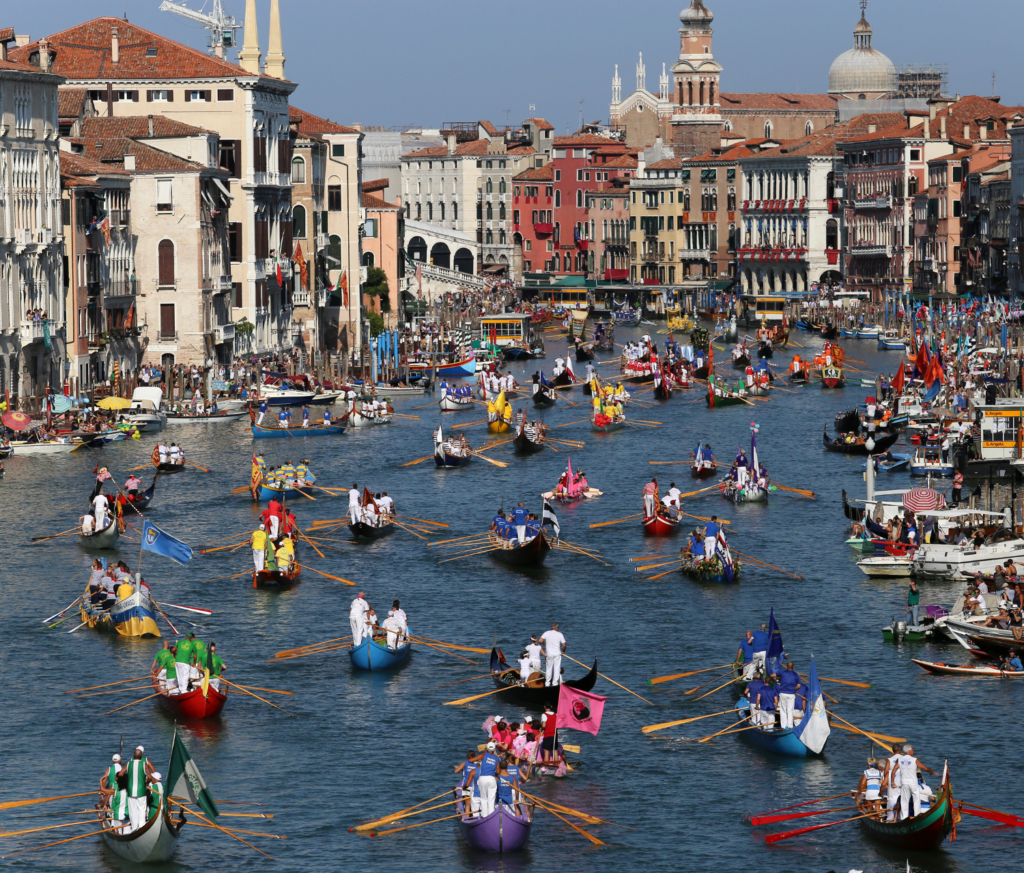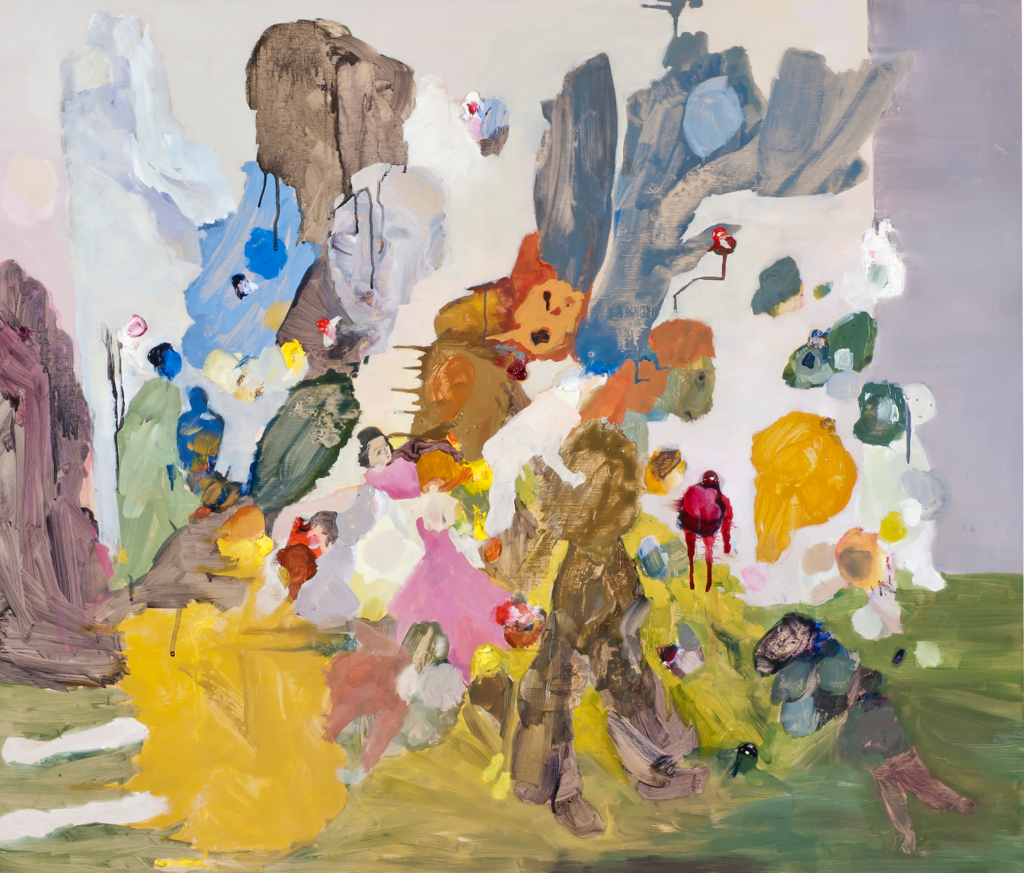 Bestival
Isle of Wight, England
10-13 September
The UK festival season is coming to an end – and that's as good a reason as any to have one last big blowout. Bestival shows the softer side of the festival world as a family-friendly season closer with something for everyone, from the open-air spa to the crowdfunded artwork, dance lessons, eclectic music sets and Big Love Inflatable Church, where hundreds of couples tie the knot each year. A word to the wise: don't even think of turning up sans costume. If inspiration is lacking, pay a visit to one of the special costume workshop tents.
bestival.net
Petra Desert Marathon
Petra, Jordan
12 September
It seems everyone is running a marathon these days, so if you want real runner's cred, you've gotta go the extra mile – metaphorically speaking. Pounding the desert dust in Jordan is one way to do it: start in the ancient city of Petra, jogging past caves, tombs and monasteries before bursting into the desert, surrounded by stunning rock formations and passing through quaint villages. The route can be strenuous, particularly the 5km climb near the end, but athletes are rewarded with far-reaching views across Petra.
petra-desert-marathon.com
Niagara Wine Festival
St. Catharines, Canada
12-27 September (Weekends Only)
Winery tours, tastings, concerts, oeno-seminars, foodie shindigs and one of Canada's largest street parades are just some of the 100+ events on the program at St. Catharines' Montebello Park.
niagarawinefestival.com
Floriade
Canberra, Australia
12 September – 11 October
Australia's largest flower festival is in full bloom at Canberra's Commonwealth Park, as spring spreads its green fingers across the continent. Aside from millions of blossoms, visitors will see art exhibitions, musical performances, fashion shows, horticulture talks and an array of craft activities and cultural celebrations. When the sun goes down, NightFest gears up with comedy acts, DJs, light shows and lots of food and drink.
floriadeaustralia.com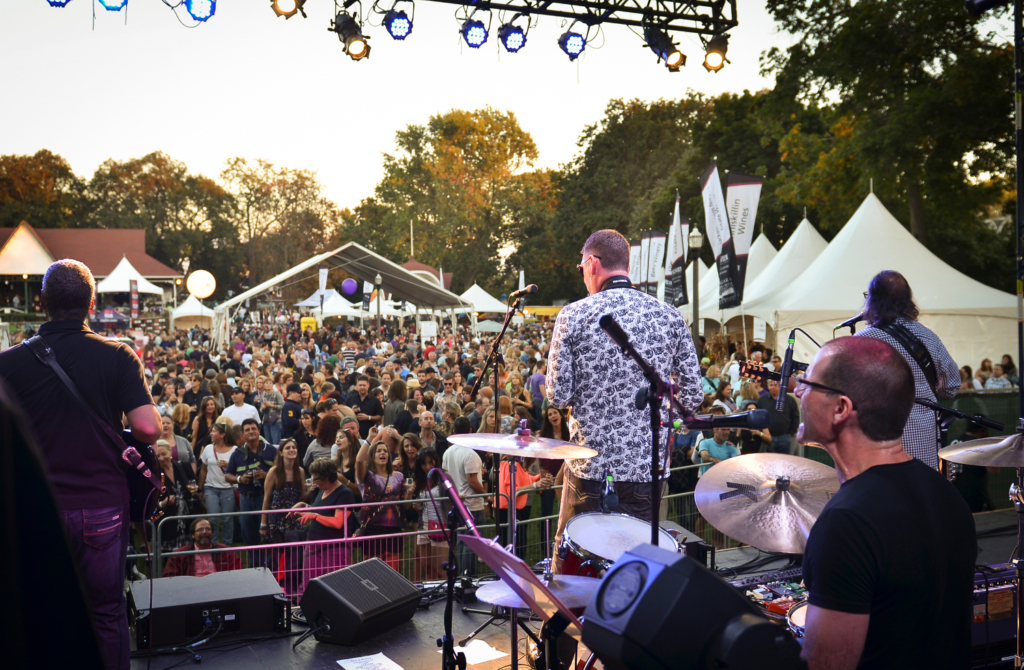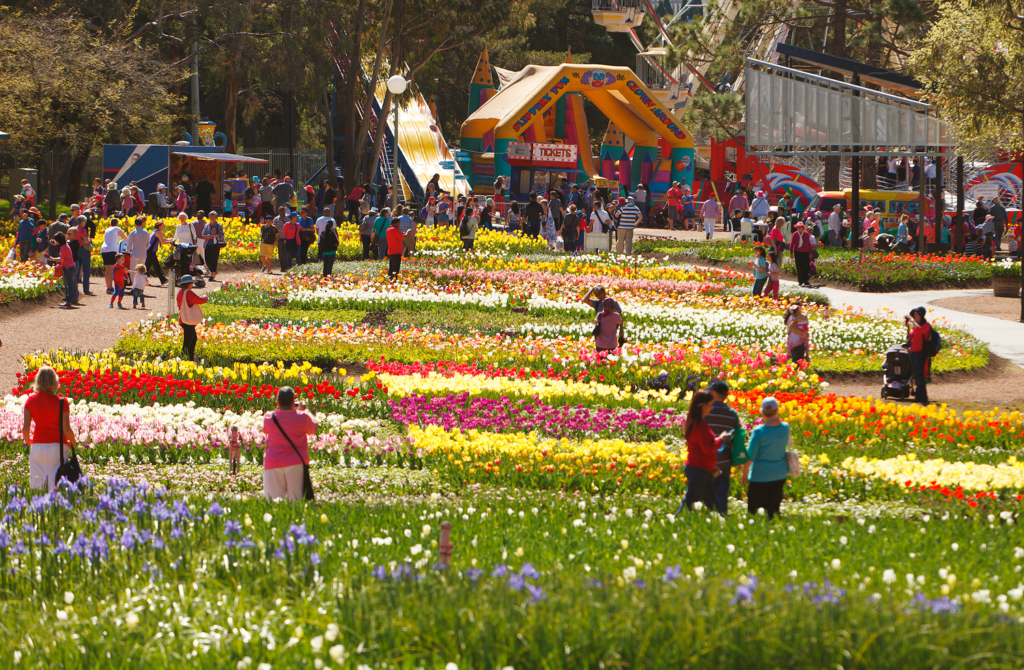 POP Montreal International Music Festival
Montreal, Canada
16-20 September
What started as a music festival has, 14 years later, evolved into a full-on cultural happening. More than 50,000 visitors drop in each year for visual art exhibitions, fashion shows, symposium discussions, film screenings and live musical performances, not to mention an all-night party or two.
popmontreal.com
Ibiza Closing Parties
Ibiza Spain
16 September – 4 October
Summer is one long electronic music festival on the island of Ibiza, Europe's premier place to party by the sea. Yet they seem to save the best for last, leaving no holds barred for a lineup of closing parties at the hottest clubs, from David Guetta's star-studded shindig at Pascha to the 'Don't Let Daddy Know' party at Privilege.
ibiza.travel
Rock In Rio
Rio de Janeiro, Brazil
18-27 September
With a lineup like the guest list at Mick Jagger's birthday party, Rock in Rio is a bucket list music event if there ever was one. To be held in the future Athlete's Park of the 2016 Olympics, this behemoth rock-out draws a diverse and devoted crowd to its head-banging shows. And if it has rhythm, Rock in Rio has also got soul: the organisers pour huge amounts of money into humanitarian and environmental causes, like building a school in Tanzania and planting more than 40,000 trees in reforestation efforts.
rockinrio.com
Paris Techno Parade
Paris, France
19 September
Join one of the world's biggest electro parties on the streets of one of the world's most beautiful cities, winding through the areas of Boulevard Saint Michel, Saint Germain, Île Saint Louis and Bastille with pounding house beats and crowds of spectators dancing like no one is watching. And when the parade ends, the nightclub DJs are just getting started…
technoparade.fr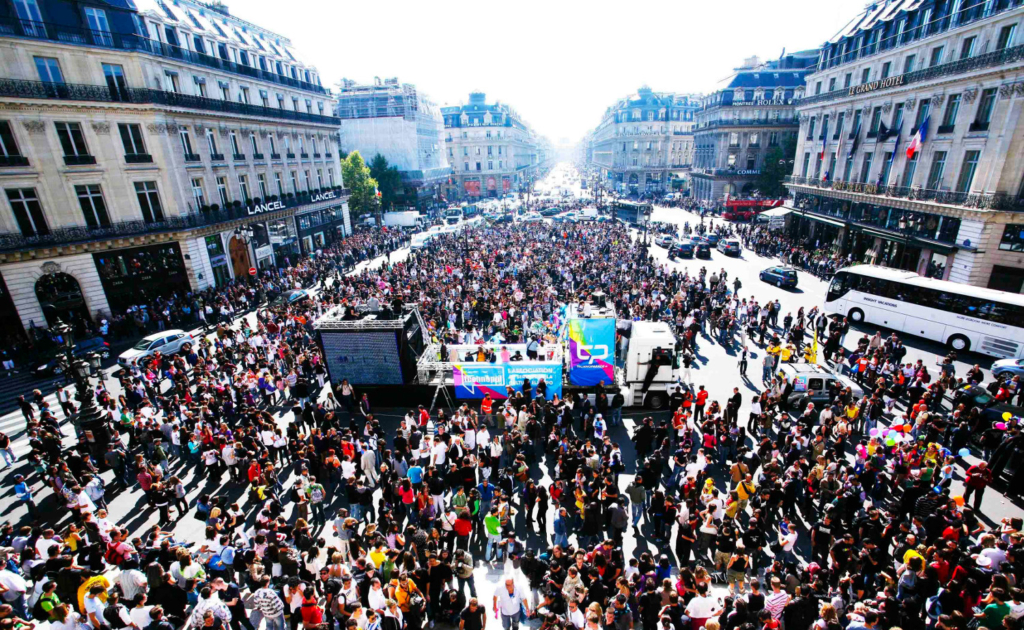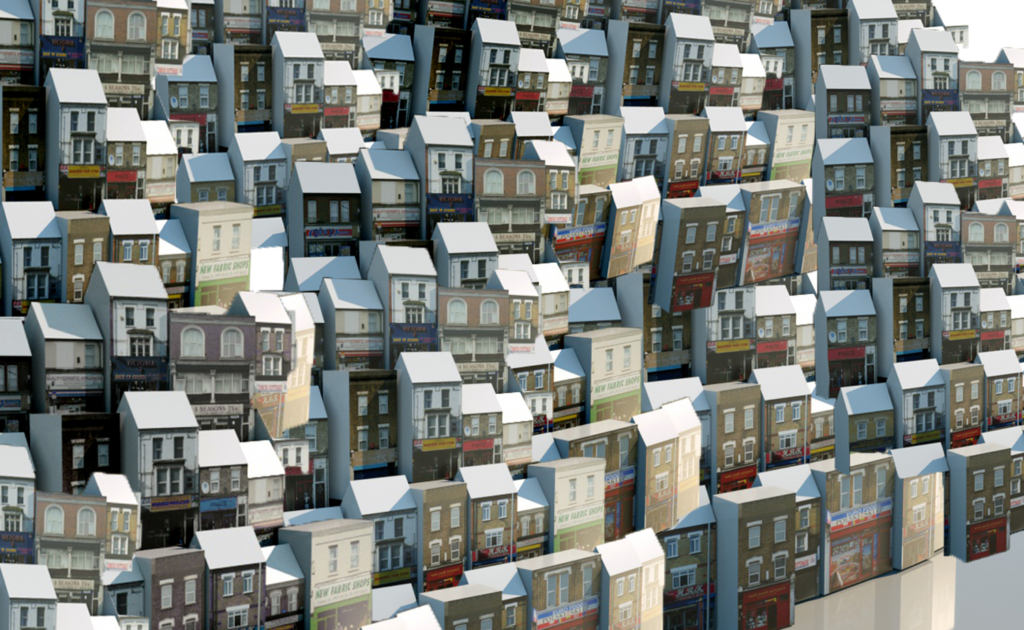 London Design Festival
London, England
19-27 September
Innovation is the name of the game at this 9-day celebration of creativity in the UK capital. London becomes a hive of ideas and exchange with hundreds of art installations, exhibitions, lectures and pop-ups all around the city, showcasing everything from food to fashion, toys, furnishings and objets d'art. With so much buzzing about, you'll certainly want to make a game plan to ensure you take in all the most interesting sights.
londondesignfestival.com
Thimphu Tsechu
Thimphu, Bhutan
23-25 September
Bhutan goes all out for its most important annual Buddhist festival, in which a variety of performances – from plays to masked dances – are held at the imposing Tashichho Dzong temple. This 3-day event is meant to honour Padma Sambhava, or Guru Rinpoche, the Buddhist saint who brought the religion to Bhutan.
joobili.com
Les Festes de la Mercè
Barcelona
24 September
Parades, street parties and free concerts are just some of the more than 600 events hosted in Barcelona's parks, plazas, boulevards and museums during this 4-day fun-fest. Expect spectacles like folk dancing, fire runners and 'human castles' rising 8 stories high around every corner, so keep your camera at the ready.
lameva.barcelona.cat/merce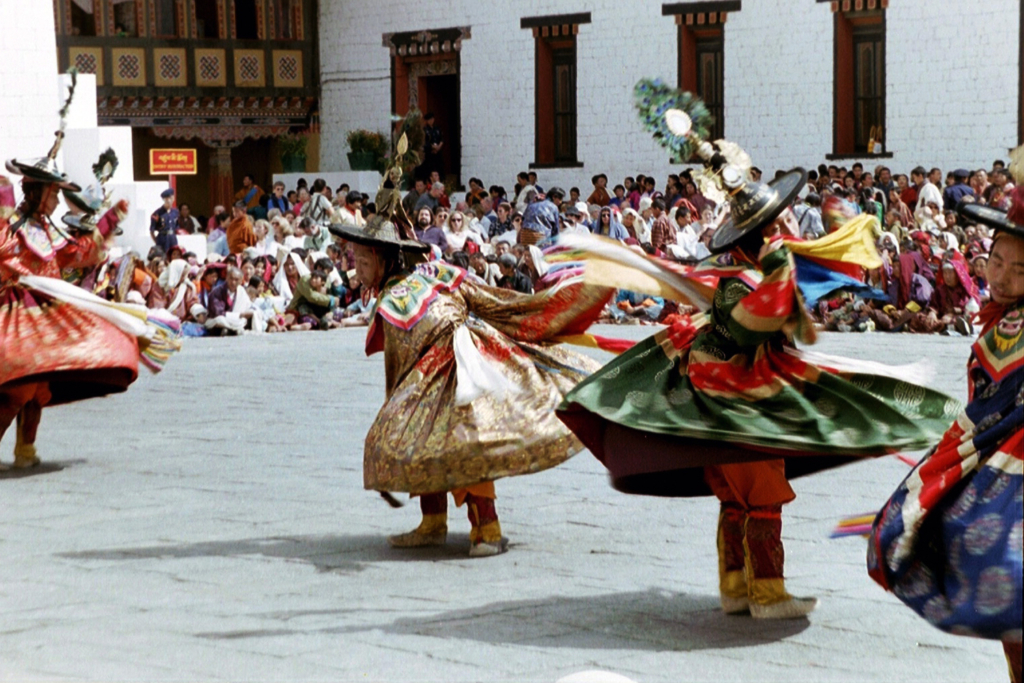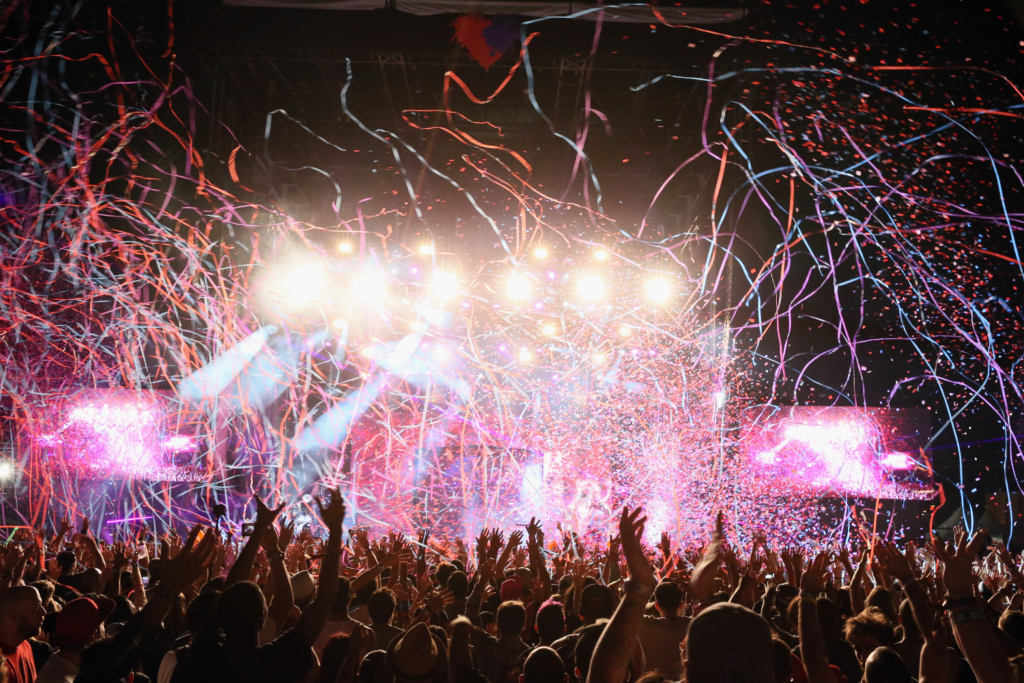 Life Is Beautiful
Las Vegas, Nevada, USA
25-27 September
Music, art, food and philosophy converge at an unlikely destination in an unlikely place: America's hedonist haven in the middle of the Mojave Desert. Art enthusiasts will enjoy street art and interactive installations (think: a graffiti mural that requires 3D glasses), foodies will mingle with big-name chefs at the Culinary Village, music fans will rock out with Imagine Dragons, Stevie Wonder and Snoop Dogg, and everyone will ponder the festival's central theme of how and why life is, in fact, beautiful.
lifeisbeautiful.com
Do you prefer outdoor or indoor events?