';
If there are two things the lockdown has taught us, it's A) that we can't buy anything we want, anytime we want it, and also that B) quarantine is the mother of invention, apparently. While others were finding substitutes for yeast, flour and eggs, we were discovering beauty alternatives that you can use in a pinch. Some of them are so cheap, simple and effective, we might even stick with them!
Shave Without Shaving Cream
Plenty of people have chosen to give up their fight against body and facial hair, letting it grow wild and free during a time when outings into the civilised world have been few and far between. Others want to continue presenting a cleanly shaven face in online conference calls, or just prefer to keep leg stubble to a minimum. It didn't take long to discover that shaving without lubrication is not only unpleasant, but also leads to unsightly razor burn.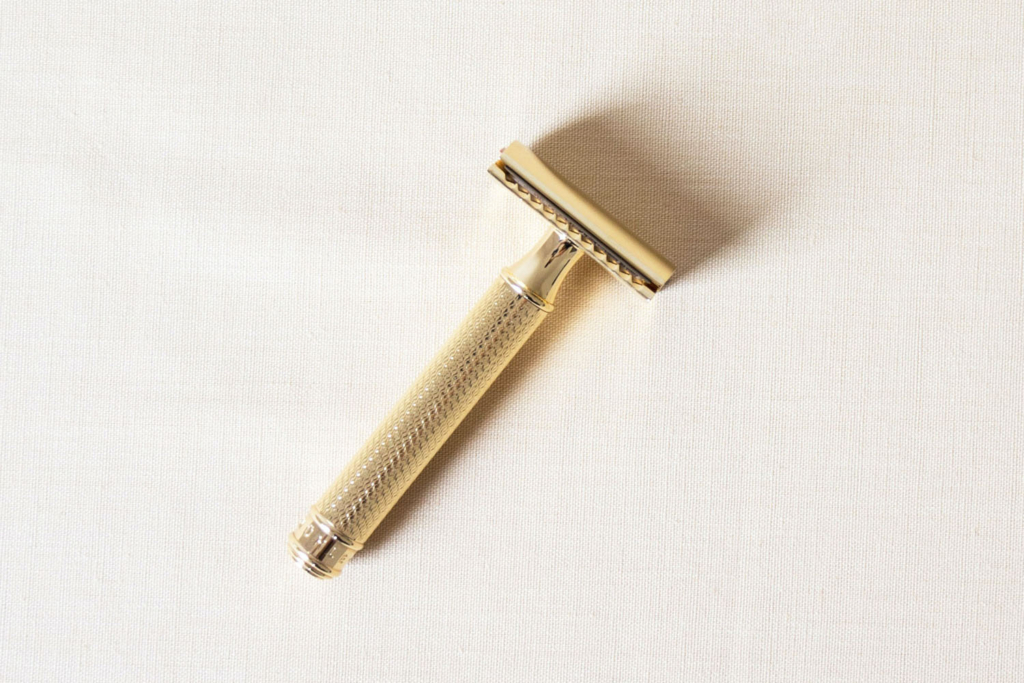 If you don't have shaving cream, you can use any kind of oil, soap worked into a rich lather, or a combination of both to provide a smooth layer for the blade to glide across. The best replacement product of all, if you have it around the house, is hair conditioner. All work best applied to wet skin. If you prefer to dry shave, coat your skin in talcum powder to prevent razor burn.
Condition Your Hair Without Conditioner
Speaking of conditioner – what if you run out? Depending on your hair type, it may not be an essential part of your bathroom routine, and the difference will be little more than a loss of shine and gloss. For others, however, hair conditioner is not optional.
The right replacement product depends on what you need conditioner for. Apple cider vinegar helps detangle and adds shine; cucumber and aloe vera boost moisture for greasy hair; olive or coconut oil provide nourishment for dry, brittle or frizzy hair.
Wash And Style Your Hair Without Shampoo And Gel
Not being able to get a haircut is bad enough, but a lack of shampoo and styling products makes it even more dramatic. If you're willing to make a virtue of necessity, there has never been a better time to join the no-poo movement – a community of natural beauty proponents that insist washing your hair with anything but water is completely unnecessary.
If you're up to try temporarily going without shampoo, but feel like you need some kind of product to replace it, the one home remedy you've probably heard of is beer, which will make your hair strong and shiny. Another popular and simple fix is a paste of baking soda and water, which is great for greasy hair, but can also dry it out. In lieu of dry shampoo, simply sprinkle some talcum powder, rice flour or even cornstarch on your roots, let it absorb the sebum, then shake and brush the residue out over a sink or bathtub.
For its part, homemade hair gel can be made out of any combination of aloe vera, (face, hand or body) moisturiser, coconut oil or a linseed flour paste.
Moisturise Without Cream Or Lotion
Face oil was already well on its way to becoming our favourite multitasking beauty product well before we were forced to get inventive and work with what we had at home. In a pinch, any cosmetic- or even food-grade oil can be used to cleanse and moisturise both face and body (and hands, of course).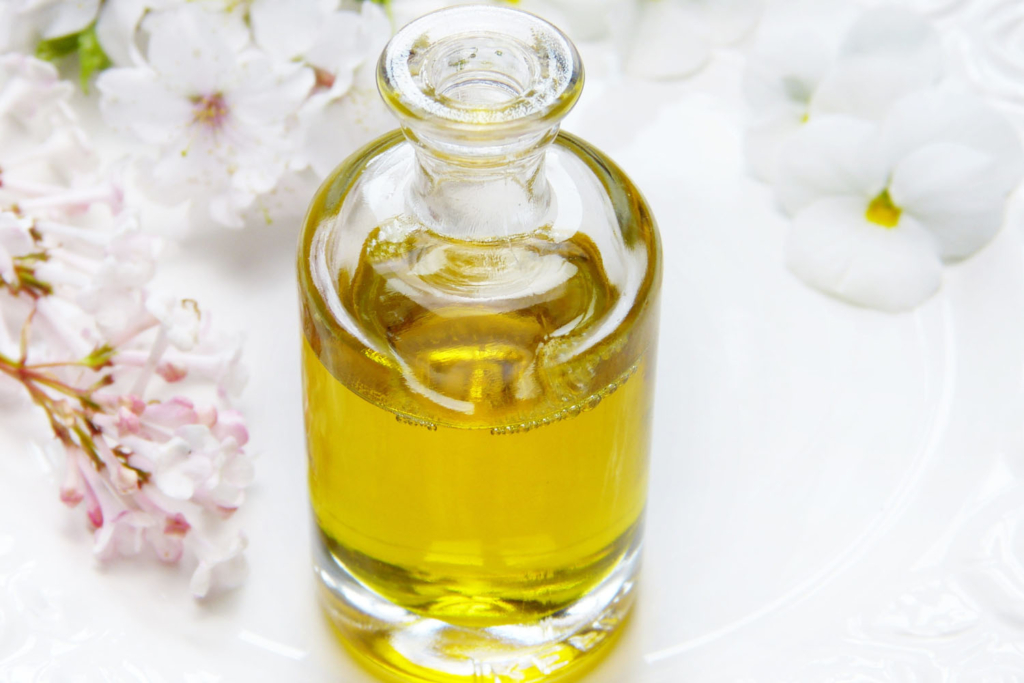 When you run out of the special oils formulated for use on your skin, literally any oil found in your kitchen could work as a replacement. Olive, avocado or coconut oil are more suitable for dry skin (hello chapped hands), while grapeseed, almond and sesame oil are better for sensitive types. The oil should be added last, over a serum and/or a water-based component like yogurt, rose water, pureed cucumber or aloe vera (simply break off a twig and squeeze out the juice).
Can You Wash Without Soap?
You absolutely do not need soap to wash your face or body, but it is essential for good hand hygiene. As we learned in recent months, washing your hands thoroughly with soap and warm water is the best way to keep them virus-free. Hand sanitisers, although less effective, were the first to sell out at the height of the pandemic, but soap seemed to stay on shelves. It's also easy to DIY at home, with just one special ingredient.
To make your own soap, you will have to get your hands on some lye. It's readily available from online retailers – or even from your local pharmacy. You'll find countless recipes online, too, many using plant fats and essential oils you probably have at home.
Exfoliate Without A Skin Scrub
We've already established that you can wash your face with oil, but what about a satisfying deep-cleanse? A home-made exfoliator is not just one of the cheapest and easiest beauty products to make yourself, but the results are also natural and don't contain any icky microplastics, so you may never want to switch back.
As a basic formula, you need an oily or creamy base, with some added exfoliant. You can mix and match the following ingredients until you get the desired results: Any cleanser or moisturiser, vegetable oil, honey or even a mashed avocado or banana will make a good base. Coffee grounds and sugar make a relatively rough scrub, while baking soda, ground almond, rice, linseed or oatmeal are finer and hence gentler. For super-sensitive skin, avoid physical exfoliants and switch to an enzyme-rich fruit scrub by blending a papaya or pineapple and letting the natural acids work their magic.
Go Deodorant-Free
Social distancing certainly made it easier to forgo deodorant, but if it helps you feel fresher and more fragrant, a natural alternative is easy to make with household products. One of the most important ingredients is baking soda, which already works as a natural deodoriser on its own, but isn't exactly easy to apply and can feel a bit unpleasant or even cause irritation when applied directly. Blend it with coconut oil or shea butter, arrowroot or cornstarch, and essential oils like lavender, lemon or tea tree. Most of these ingredients have antimicrobial, antibacterial or anti-inflammatory properties, so each one will contribute to a fresh smell and feel.
#staysafe #stayathome #selfisolation #selfisolationactivities #quarantine #lockdown #homesanctuary