';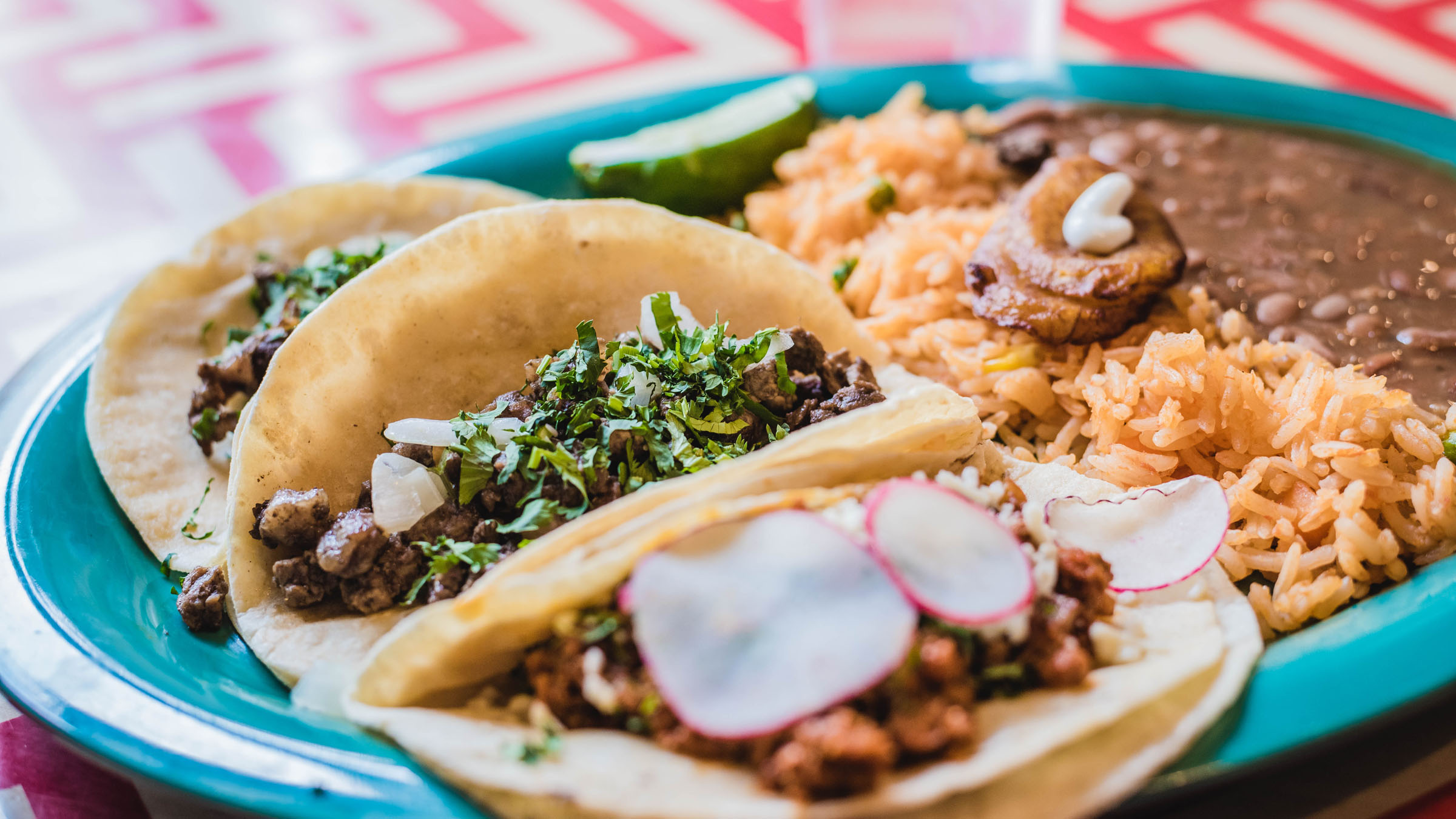 It's no secret that, when it comes to travel destinations, Mexico is a star. Rich in history and culture, with stunning landscapes from mountains to jungles, deserts and beaches, the country has been attracting more and more international visitors every year. And while they flock to the shores of Cancún and Cabo, or the streets of Mexico City and Guadalajara, there are still relatively undiscovered corners waiting to be explored – before the rest of the world finds out.
For foodies, that corner is Baja California, or as it's affectionately known by locals, La Baja.
La Baja is a large and diverse area that offers visitors an amazing range of experiences, from the vibrant creative community in Tijuana, to ethereal desert landscapes in the Valle de los Gigantes in San Felipe, from humpback whale-watching in Ensenada, to the splendid vineyards of the region's wine route – an area that the late great foodie Anthony Bourdain dubbed "Little Tuscany".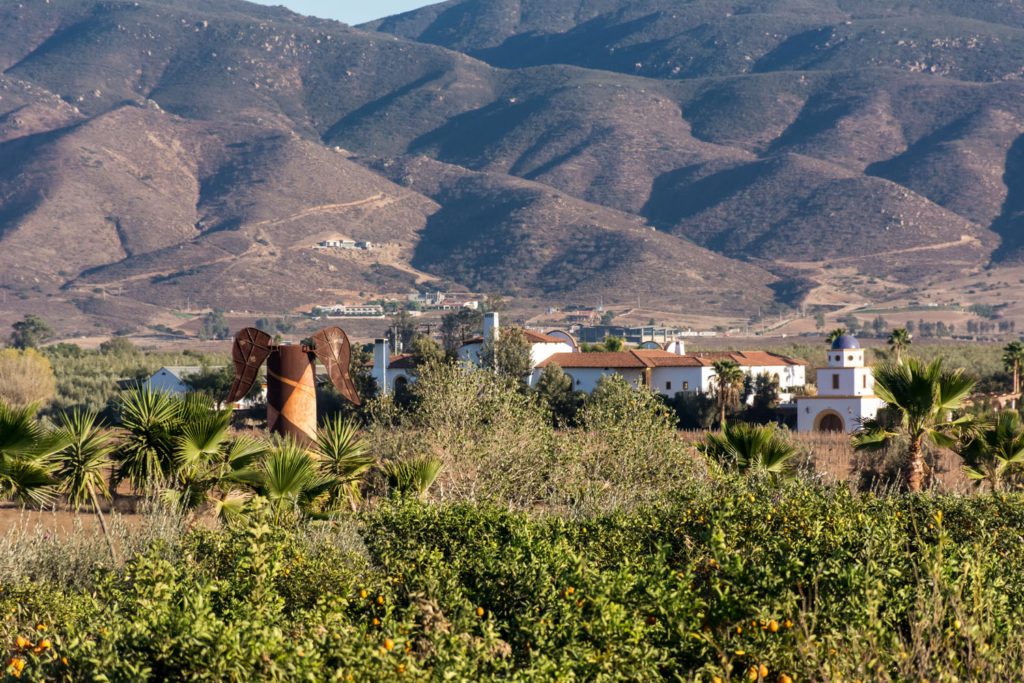 In fact, Baja California's tourism industry is on the up and up, partly due to its expanding range of contemporary gastronomy. The area is at the fore of the Mexican craft beer movement, it produces 90% of Mexican wine and is one of the leaders of the country's urban cuisine scene, with its mix of street eats, food stalls and trendy restaurants. All of this has given rise to authentic local flavours, delighting both tourists and food critics from across the globe and crossing borders to win over new admirers.
Let us take you on a tour of culinary discovery, starting in Baja California's most densely populated city, Tijuana, then continuing almost 100 kilometres to the south towards the Pacific Ocean and Ensenada, before concluding with the Ensenada valley wine route.
Explore The New Flavours Of Tijuana
Traditionally known for its cheap shopping and anything-goes nightlife, this border city is slowly shedding its gritty reputation. In fact, in 2017 The New York Times ranked Tijuana in eighth place among the 52 top destinations in the world, promoting the city's rebirth and describing it as a "diamond in the rough" – a must-see destination on any trip to Mexico.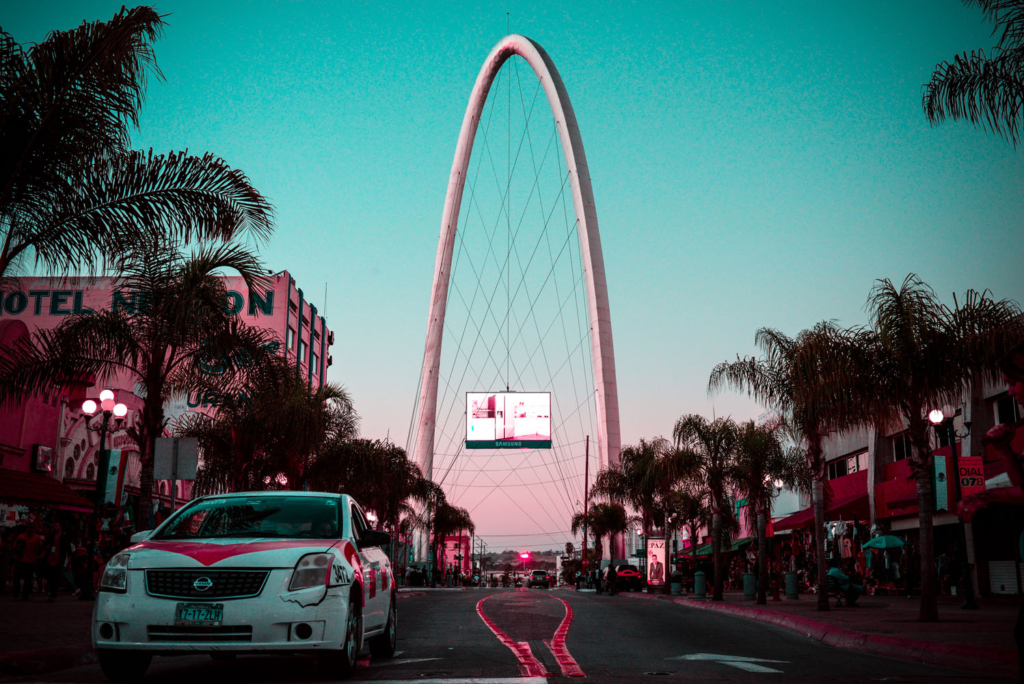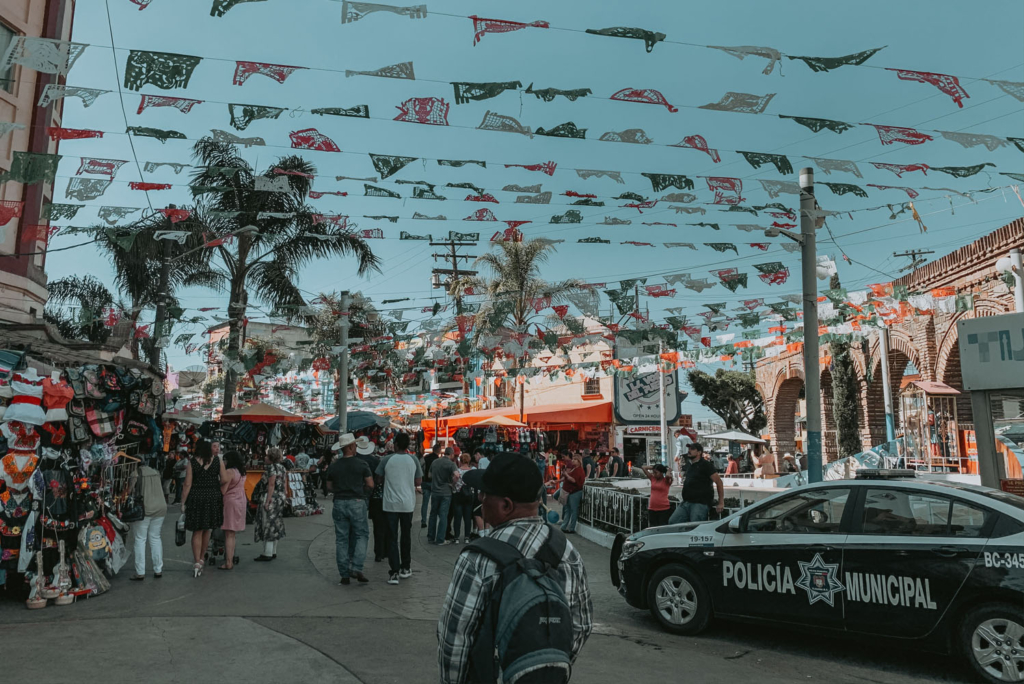 One thing every gourmet must do here is try one of the six Baja California restaurants run by renowned Tijuana chef Javier Plascencia, often cited as one of the top pioneers of a new cuisine called Baja Med, fusing local ingredients with Mediterranean flavours. Erizo Baja Fish House & Market is one of his casual concept eateries, where you can discover the essence of his culinary style: the layered textures, aromas of charcoal and firewood, strong flavours from both land and sea, as well as a respect for seasonal products and a commitment to working with local suppliers.
At Erizo, you'll find a little bit of everything you'd hope for from a trip to La Baja: fish and shellfish tacos, oysters and clams, craft beer and Mexican wine. One of Erizo's most iconic dishes is the Taco de la Jefa – a hard-shell taco filled with grilled octopus, mushrooms, pesto and goat cheese – but if what you're really interested in is fresh seafood, try the Tostada Cruda: this sweet and crispy combination offers a true taste of the ocean, with its mix of white fish, chipotle mayonnaise, avocado and seaweed.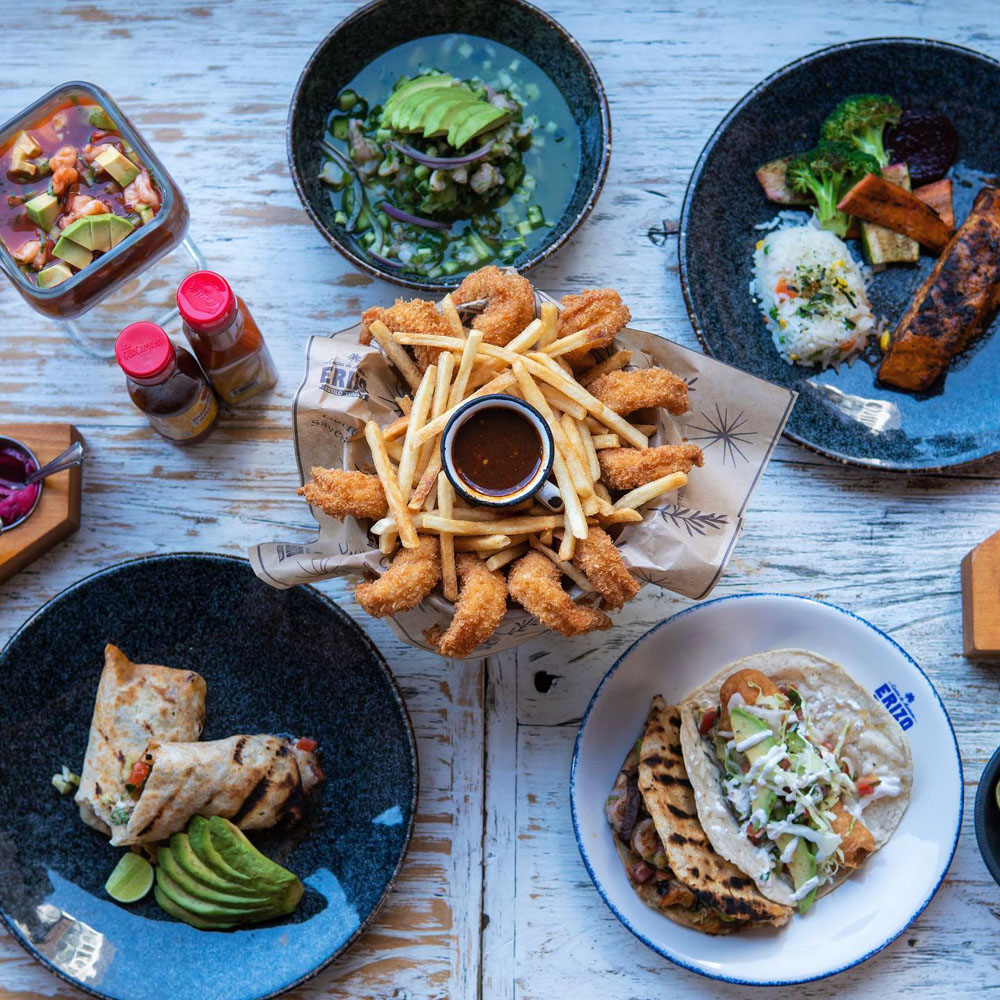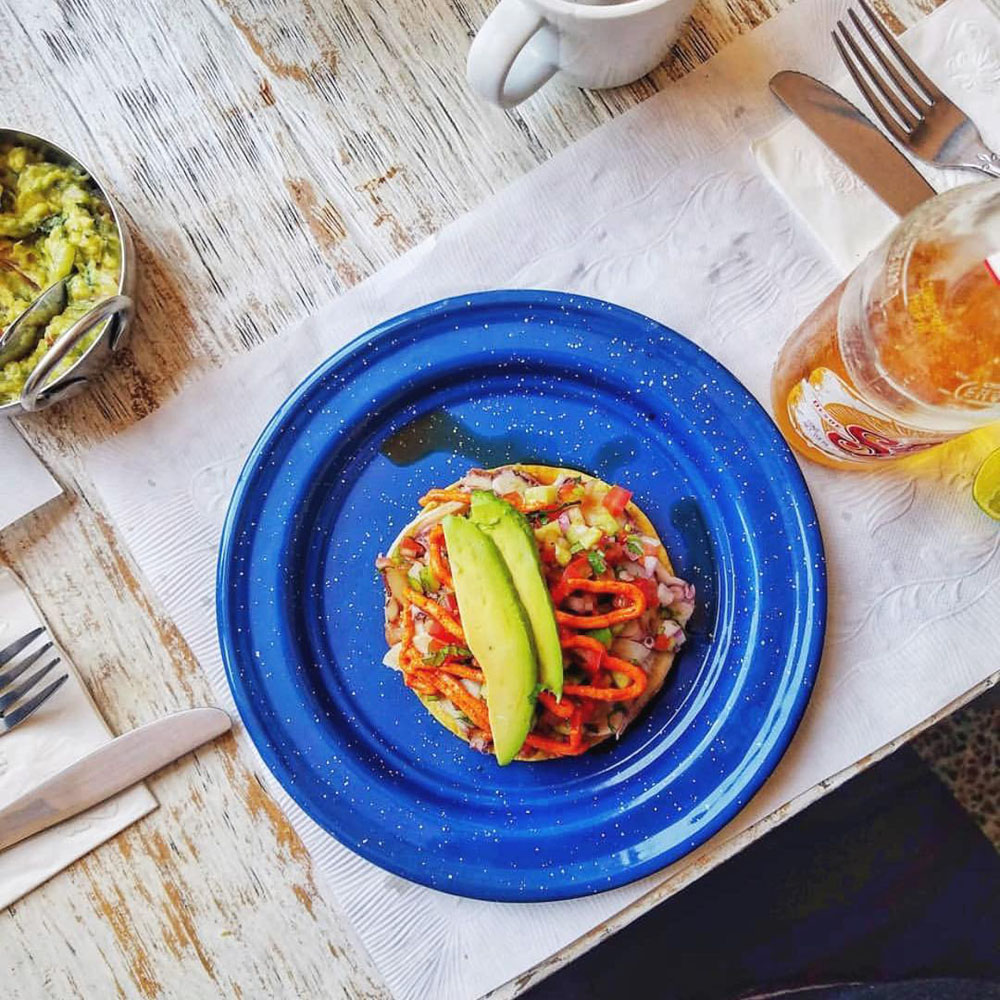 [Photos: Erizo via Facebook]
Tijuana nightlife is booming as always, and revellers don't need to look far for good food to keep them going, thanks to the initiative of talented young entrepreneurs like those who gather at Colectivo 9, an oasis tucked away in the middle of the party district in the centre of Avenida Revolución. Gathering nine different cuisines in a food hall concept, from Japanese to Italian and burgers, here you can sample a range of flavours that live up to Tijuana's reputation as a centre of urban cuisine.
Sample The Sea In Ensenada
After our foray into La Baja's contemporary culinary scene, we're ready to continue our journey onwards to Ensenada and enjoy some of the peninsula's more traditional dishes.
The first thing you'll notice as you arrive in the Ensenada region is the refreshing sea breeze. To get as much of it as possible, you should take the Tijuana-Ensenada highway, which winds along the edge of the Pacific Ocean and numbers among the most scenic routes in the country.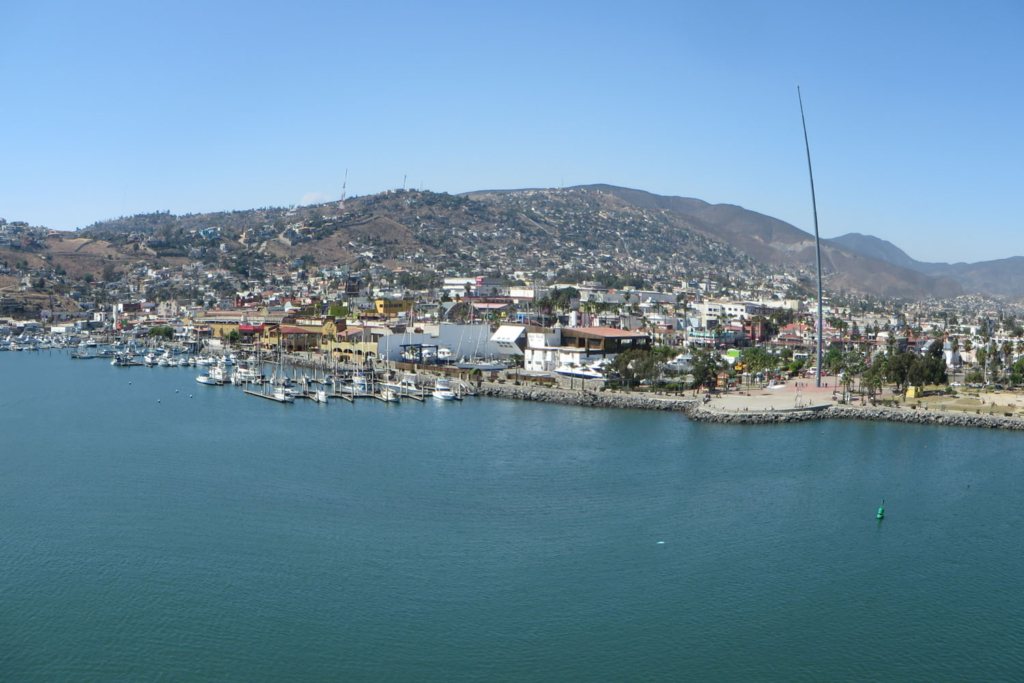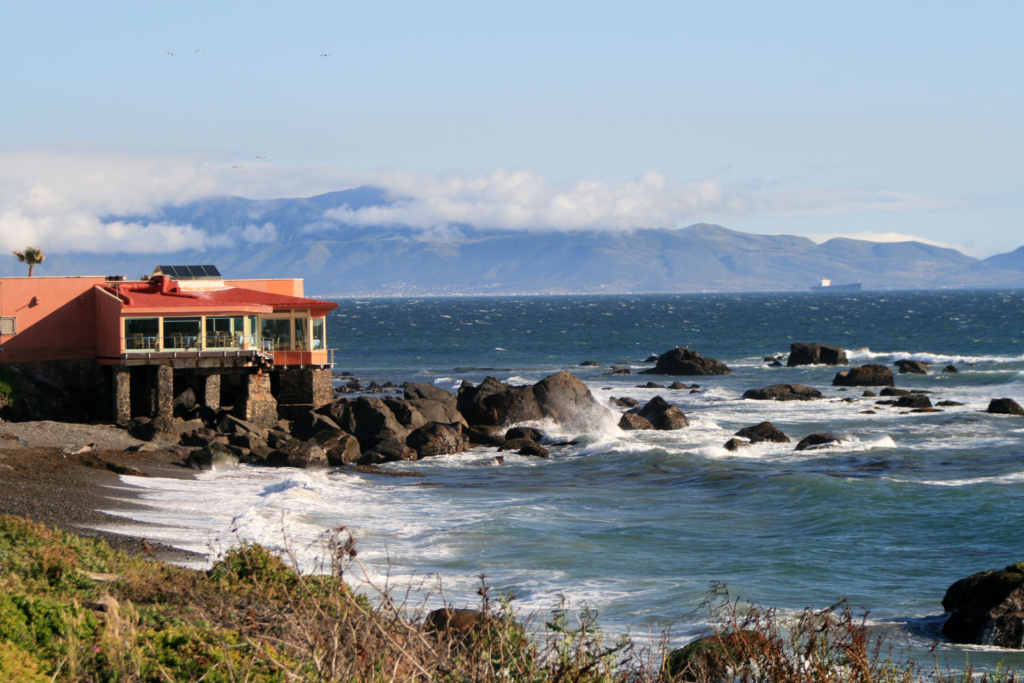 [Photo left: Michael Boyd/Wikimedia Commons. Photo right: Isaacmoon/Wikimedia Commons]
Not surprisingly, Ensenada is one of Mexico's most important fishing ports, where – in addition to beautiful sea views – you can enjoy the city's freshest and most sophisticated street food. You'll find food stalls on every corner peddling fresh, top-quality international ingredients. In fact, if you walk along Avenida Juárez in the city centre, you can't miss one of the most famous food stalls in Ensenada: Tacos Mi Ranchito El Fenix. Having remained in the same family for 50 years, the stall is known for its fried fish tacos – tacos being one of La Bajas main culinary exports. What makes the tacos at El Fenix so good? Some say the secret lies in the beer that's added to the fish batter, although the owners keep their recipe under lock and key. What we can say is that the batter has just the right amount of salt, and the tacos are served with homemade flour tortillas, delicious sauces, cream and vegetables.
Our second stop, and another must-see, is La Guerrerense. Run by Sabina Bandera, a chef and entrepreneur who now also has well-known restaurants in Ensenada and Mexico City, this place has been recommended by high-profile personalities and publications, such as Anthony Bourdain, the Singapore World Street Food Congress and National Geographic. La Guerrerense is known for serving 14 types of ceviche, with highlights like clam and sea urchin tostada, fish pate with callo de hacha scallops, and fish ceviche with mango. In addition the delicious dishes, there's also a stunning range of house-made sauces; don't miss the peanut, walnut, almond, garlic, olive oil and chilli flavours. Although the queues are long, service is quick and it's worth waiting a few minutes.
Another culinary highlight of Ensenada can be found just a block away: Mariscos El Guero is a popular choice for its extensive menu and fresh ingredients. The ceviche tostada with shrimp or fish is recommended, but, without a doubt, the main attractions are the oysters and clams, which you can select and have prepared fresh then and there.
Sip Your Way Through The Valley
Mexican wine may only just be finding its way into the global culinary consciousness, but here, it's a way of life. The Ensenada region boasts more than 10,000 hectares of vineyards, with the northern areas of Valles de Guadalupe, Calafia and San Antonio de las Minas housing 80% of the region's vineyards. To the south, the areas of Valle de San Vicente and Ojos Negros are home to some of Mexico's oldest wineries.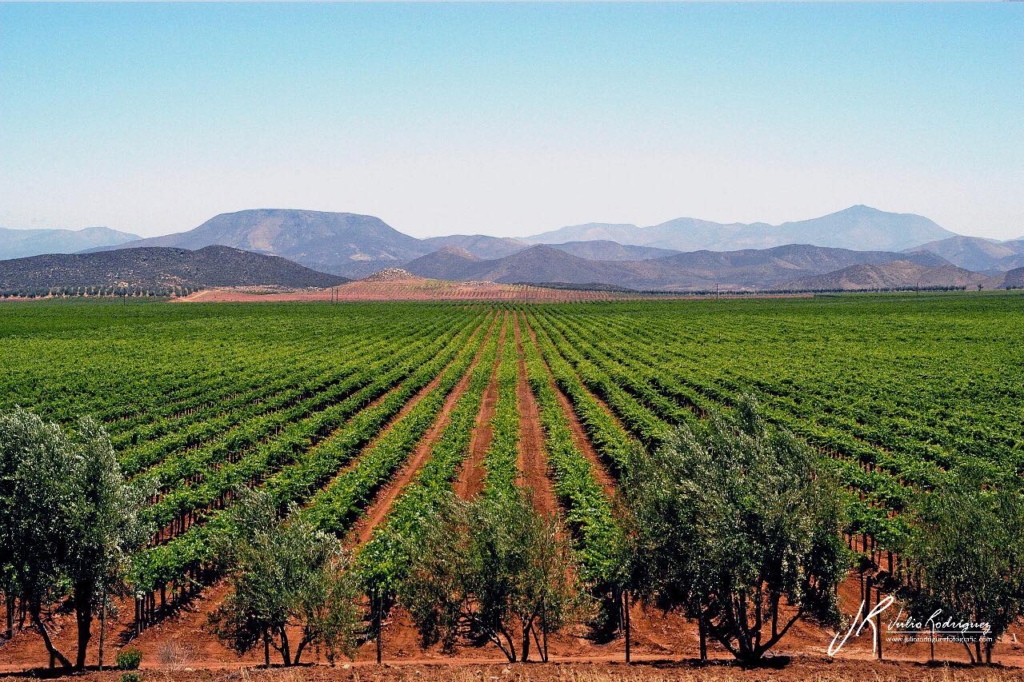 [Photo: Julio Rodriguez/Wikimedia Commons]
Whether you're in the region for a day or the better part of a week, there are a few routes you can follow to discover the wines of the valley, allowing you to see and learn how the wines are made, explore the vineyards and wine cellars with their oak barrels, and of course enjoy wine-tasting sessions with experts. There are at least 90 wine producers in the valley – we suggest visiting a maximum of three each day to enjoy the experience at a relaxed pace.
Your first stop on a food and wine tour should be Mogor Badán, the oeno-ranch and restaurant run by chef Drew Deckman. Having started as a pop-up project in 2012, it's now a well-known farm-to-table eatery and has become one of the most visited restaurants in the area. Be sure to try the free-range pheasant in carrot purée with ginger, garlic and chilli powder, the tiradito de jurel (a Peruvian variety of ceviche with jack mackerel) and the lemon dessert with carob ice cream.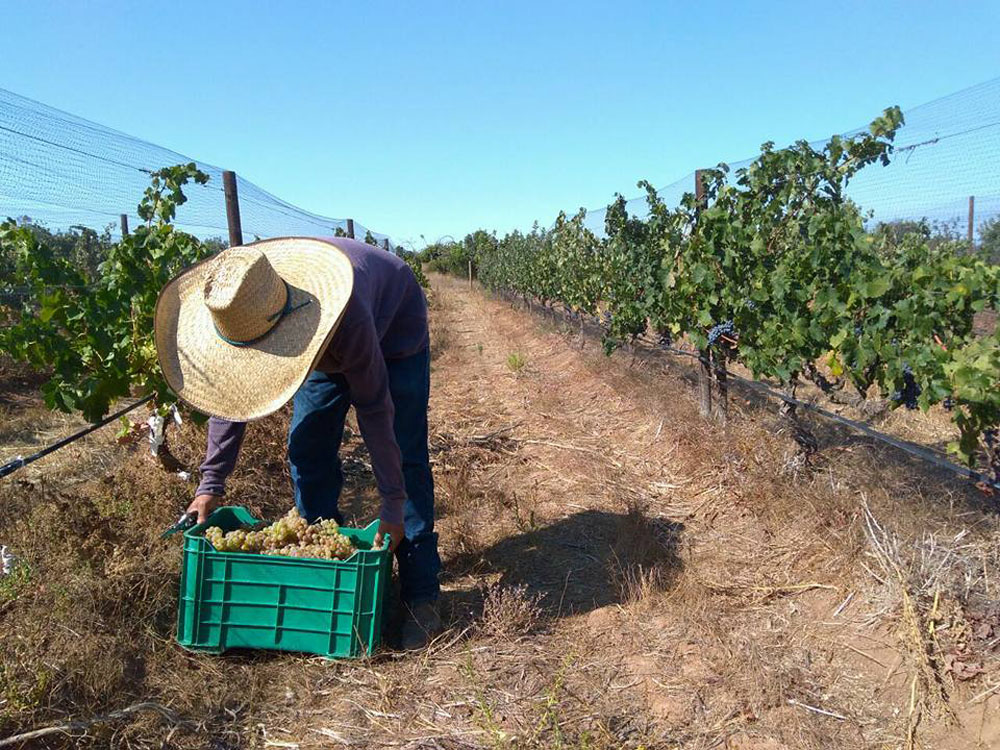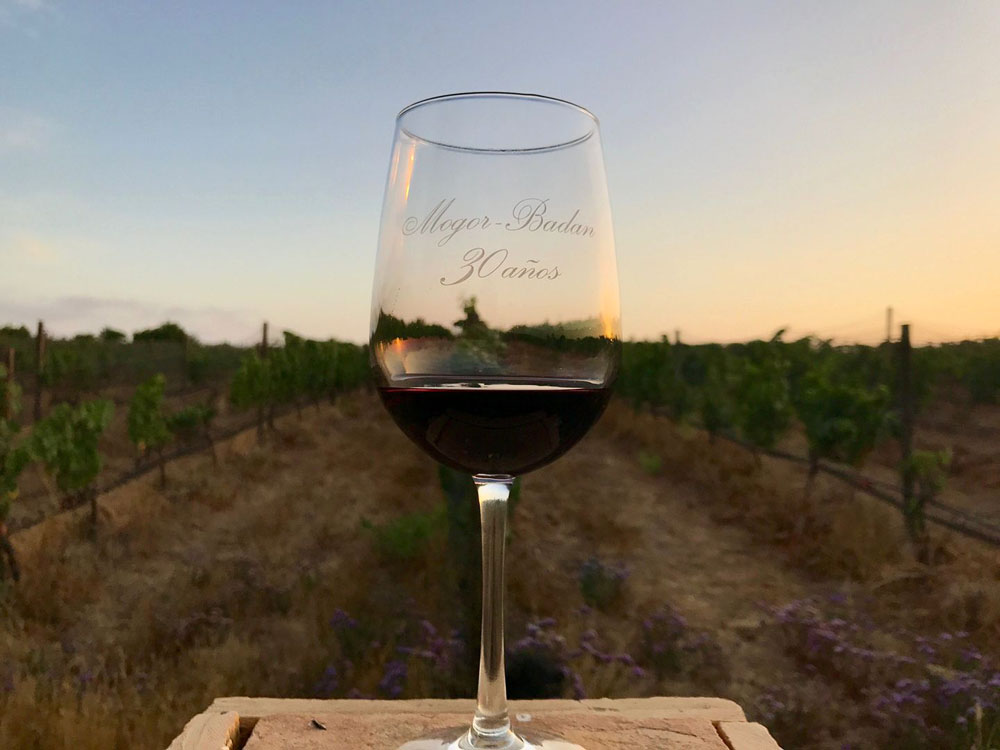 [Photos: Mogor Badan via Facebook]
Our next stop is La Lomita estate, a vineyard that's been in the same family for generations, now managed by Fernando Pérez Castro. After touring the winery and sampling its goods, complete the experience with the culinary stylings of one of Mexico's most up-and-coming chefs, Sheyla Alvarado, head of the TrasLomita restaurant. Enjoy the delicate flavours of the Valle de Guadalupe in combination with influences from the state of Sonora in northwestern Mexico, where Alvarado hails from.
At the end of this route through Ensenada, we stop at one of the valley's most imposing architectural sights, CuatroCuatros in the Bay of Salsipuedes. A residential community, vineyard and tourist destination wrapped in one, it offers visitors spectacular views from the enormous viewing platform at Bar Bura, which sits on a cliff separating the desert from the sea. Try a glass of wine from the house vineyard, or perhaps a cocktail, paired with traditional dishes such as aguachile (fresh shrimp in lemon and chilli, with strips of onion and cucumber) while you enjoy the sunset over the sea.