';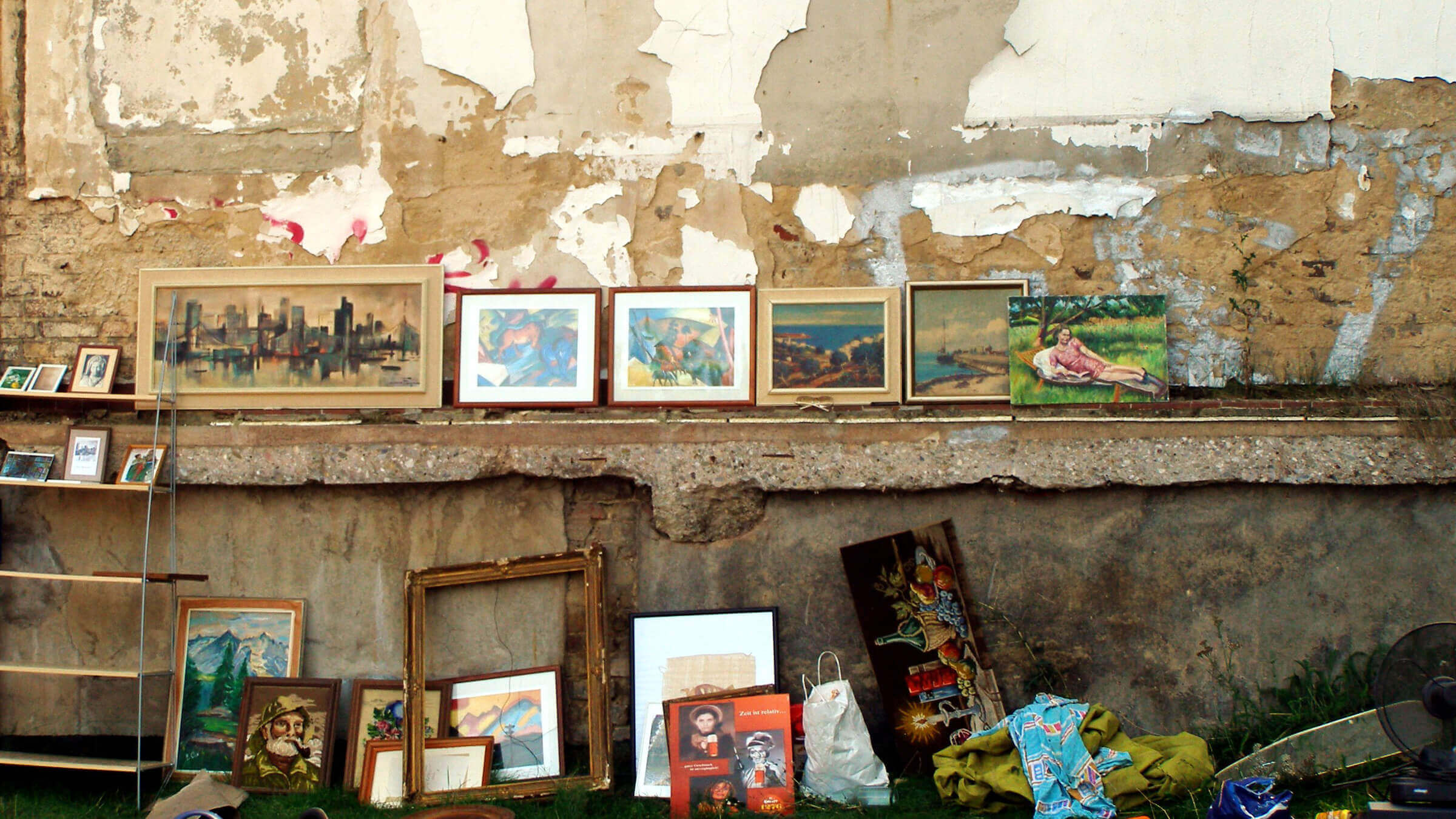 ;
1960s. Manhattan's Upper East Side. A tiny flat, a tiny budget, a few pieces of art owned by a young couple, and the beginning of what would become a gigantic collection.
When Herb and Dorothy Vogel started collecting art, their priorities were clear: art comes first, comfort can wait. At the very beginning, the couple mostly purchased inexpensive drawings, but over the years, the collection grew to encompass hundreds and then thousands of artworks, all nestling in every nook and cranny of their one-bedroom apartment – an El Dorado for which they wouldn't have traded anything in the world. Gallery openings, exhibitions and visits to artist studios were the rhythm to their already busy days – both had full-time jobs as civil servants – but Herbert and Dorothy had caught the collecting bug and never recovered.
The Vogels were certainly onto something: art collecting as hobby, a fulfilling path to aesthetic actualisation. Art snobs be damned. Perhaps today more than ever, with online resources and affordable art events around the globe, it's possible to assemble your own collection and still be able to pay the rent.
An Eye For Art That Matters
The bigwigs of the art world may look at a painting and see dollar signs, but for small-scale collectors, it's all about buying pieces that appeal to them personally for any number of reasons, whether it's the aesthetic, the concept, or simply the colour scheme. Thus, defining your personal taste in art is one of the first major steps in starting a collection.
Naturally, the polarising like/dislike equation can lead to hesitation, so avoid mental peregrinations by exploring the subject. Why not start by looking closely at your own home? Colours, furnishings, design objects ­– is there a common theme that stands out? Don't forget to factor in your hobbies and passions, nor your favourite places (the park? the chic café down the street? your grandmother's house?) to get in touch with your tastes.
Reading an art magazine or checking the latest art news as you grab a morning coffee will add a certain flavour as well, keeping you at least informed and at best unconsciously inspired. Even better: visit a museum or two in your free time to rediscover the work of familiar names or stumble upon new ones, while simultaneously sharpening your eye for art.
Supporting Artists At Home And Abroad
Know what you like? Good. Now it's time to step up to the purchasing plate. But where to start?
Perhaps the easiest way is to delve into the deep and wide world of Etsy, which can be done from the comfort of your couch. At this online temple of handmade goods, you'll unearth drawings, prints, vintage finds and more, not to mention "e-meet" thousands of creatives and receive curated suggestions for other artsy items that might interest you.
More interactive than a website (and less intimidating than art and studio galleries), worldwide art fairs are on the up and up – a number of which cater to novice art enthusiasts and collectors on a budget. Use these opportunities to approach artists and fellow connoisseurs who share a common passion; many will be eager to pass on their knowledge and give advice to newbies. Expect a wide range of creations – and prices – from photography to painting, sculpture and more at these events for Everyman.
[vc_html_gallery interval="5″ images="3845,3833,3837,3841″ custom_html="Held in major cities across the globe, the Affordable Art Fair seeks to democratise the world of art collecting
---
Artwork at the Affordable Art Fair: Front Gallery, Pansar Sanwung's 'Untitled' 2014
---
Artwork at the Affordable Art Fair: Barnadas Huang Art Gallery, Miguel Ponticu's 'Wherever You Look' 2014
---
Inexpensive art is everywhere, if you keep your eyes open
---
"]
At the Parallax art fair, for instance, forget about gallery fees or high-nosed gallerists, and buy art from the artists themselves. Not only can you meet up-and-coming talents and well-known creatives in person, but you'll also procure some of their work at a fairer price. Likewise, the Affordable Art Fair, as its name suggests, is shaking up conventional thinking by democratising access to art and awakening consciences. Held in major cities across Europe, Asia and North America, it's quite accessible geographically, too.
Design objects with a more local flavour can be found on a stroll through garage sales or flea markets, where you'll see everything from furniture to old cameras and unappreciated art prints, not to mention unusual knickknacks from decades past. Antique frames are always a solid choice, in preparation for the future artworks you'd like to display, or vinyl LPs bought simply for the sake of the funky cover. As long as all your bargains fit in your flat, you're on the right track.
A Timeless Adventure
Unlike the Vogels, you don't have to stuff your living space full of thousands of paintings, but you'd be wise to take a page from their book. They bought art purely for their own pleasure, always taking the time to visit the artists and get to know the people they would buy from. It was about human relationships before investment, enjoyment before acquisition.
Perhaps that's what art collecting should be about in the first place: supporting the artists of today and tomorrow, along with the personal gratification of owning an artwork for the sake of it, bringing the promise of enjoyment for years to come.
What approach to art collecting rings true for you?