';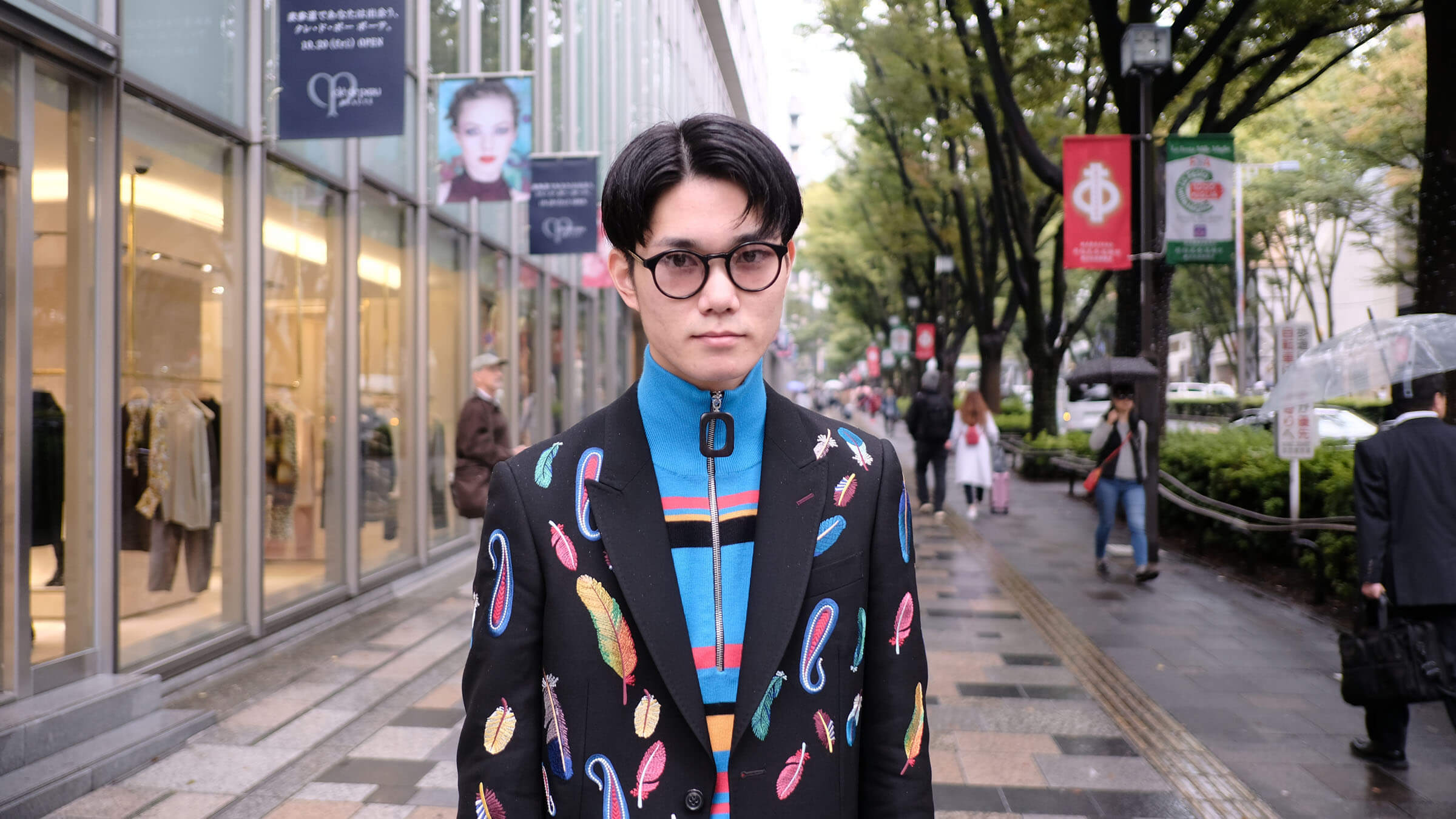 ;
A big part of a fashion blogger and style photographer's job isn't just to scour the streets looking for the best-dressed pedestrian, it's also to attend major fashion events and scout the latest trends, hobnob with industry professionals and spot the coolest outfits both on and off the runway.
Just ask Rei Shito, who attended Amazon Fashion Week in her hometown of Tokyo this past October and captured scores of unique styles and inspiring outfits on camera. "I feel it's getting better and better when I look at the off-runway fashion at this event," Rei says. "There are many people, not just from the fashion industry, but also students and people who simply love fashion coming to see the shows."
This month, Rei homes in on the latter, sharing her favourite looks from visitors at the event.
Style By The Busload
"I captured this fashion student in front of Hikarie, the main venue of Amazon Fashion Week Tokyo. I like his gorgeous coat – it's from KIDILL, an up-and-coming Japanese brand. And I like this photo of him in general, as he fits well with the background (a typical local bus stop in Tokyo)."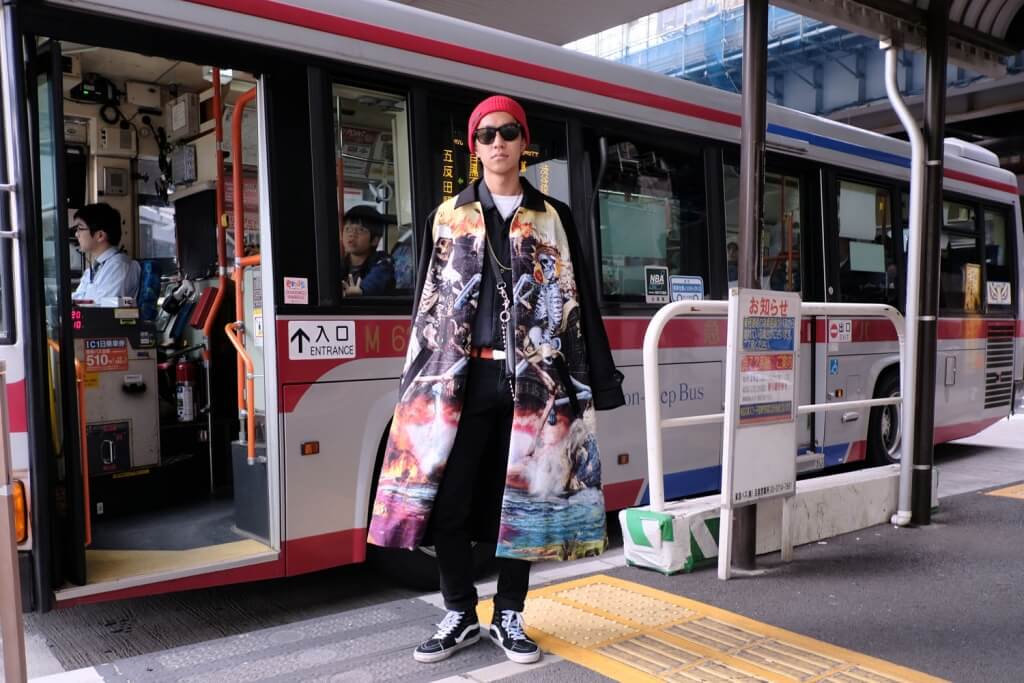 Plaid-Tastic
"This is Ena, editor in chief of Retoy's, an online fashion magazine. I captured her after the Akiko Aoki show at Omotesando Hills, a venue of Amazon Fashion Week Tokyo. She told me, 'This mixed plaid one-piece is from the brand Enfold, and the fur jacket is from Bandits.' Yes, plaid is on trend!"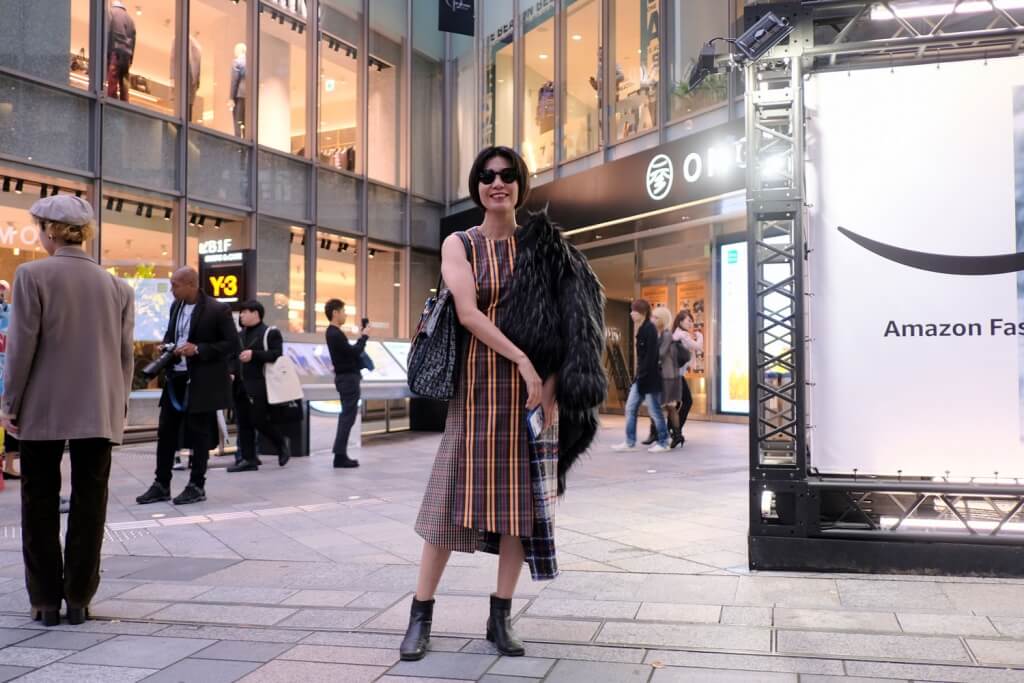 Hued In
"I saw this student at Omotesando Hills as well. The colourful jacket he's wearing is Paul Smith. I feel like high fashion and name brands haven't been so popular on the Tokyo street fashion scene lately, but I think they're gonna come back again – I thought that when I captured him."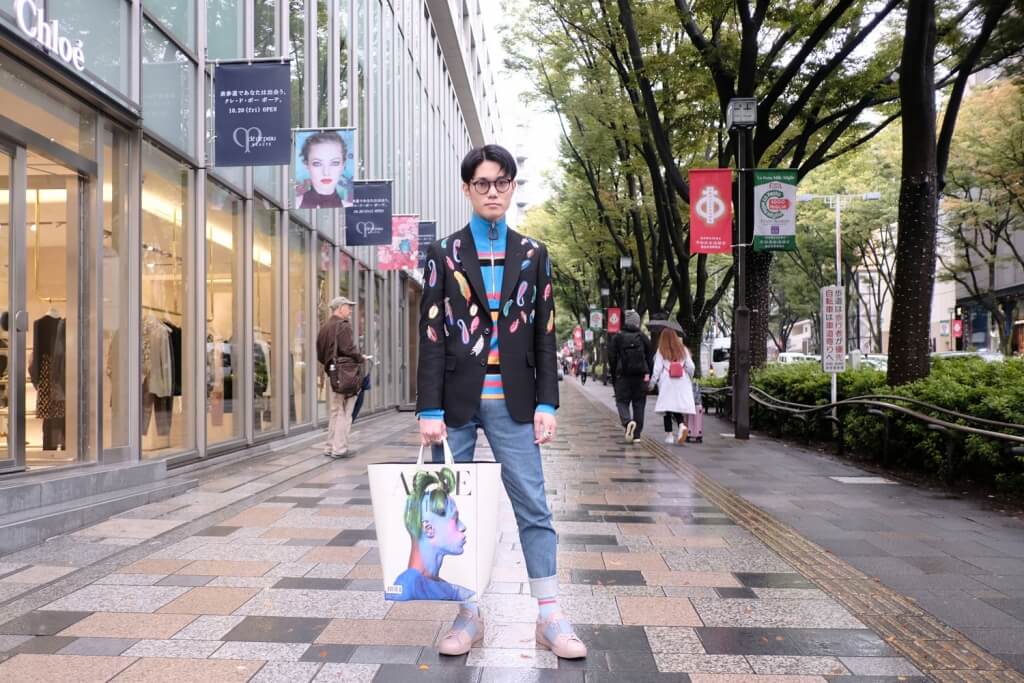 Sunglass Sass
"This is Yu Masui, a fashion writer and style icon. I really like his pale-hued style with vivid red accents to spice it up. Funny or uniquely shaped sunglasses like his are now on-trend – not only in Tokyo, but also Paris. 'It's Jins brand,' he told me. His shirt is Toga, the fur jacket is Ya Chaika (which is actually a lingerie brand) and his denima and shoes are Acne."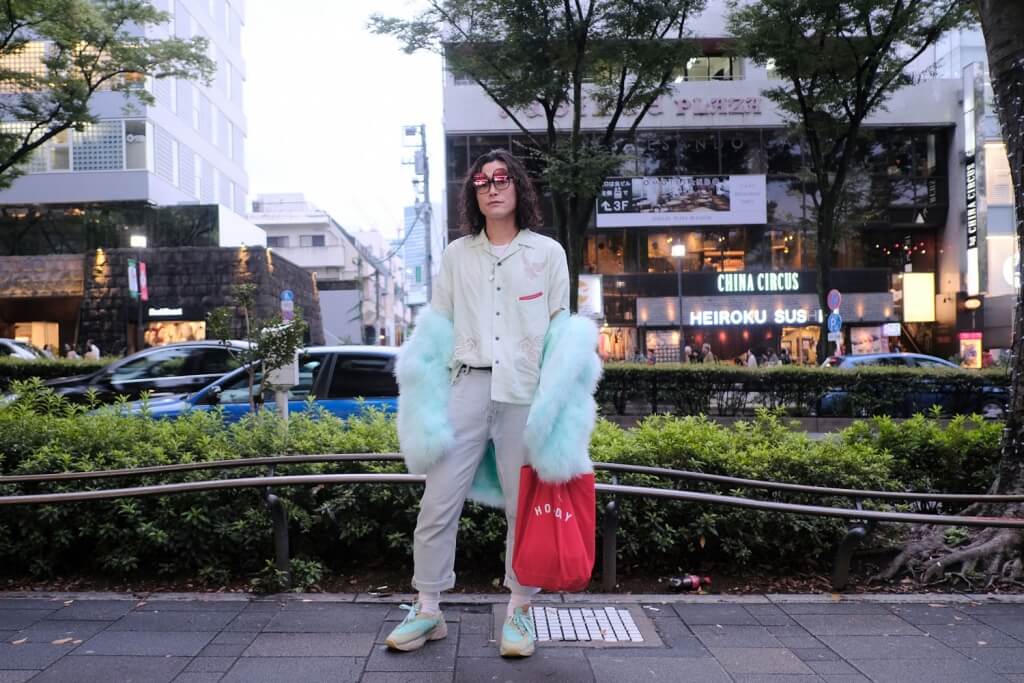 Pretty In Punk
"I really like this girl's lovely punk-ish London style! Her plaid trench and Dr. Martens (these are typical of London, as you might know) are so fitting for her character, and check out her necklaces – I've never seen such a mixture of silver, gold and pearls!"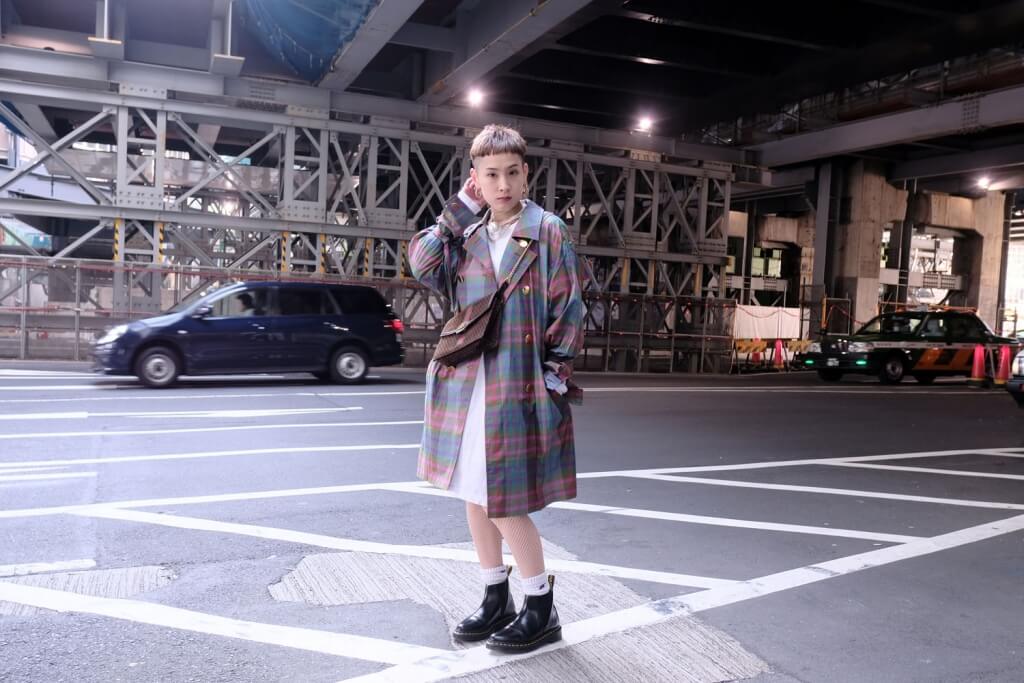 About Rei Shito
Each month, Rei Shito identifies one defining look that she's spotted on the street, whether at home in Japan or abroad on her latest trip to the world's fashion hotspots, providing readers with a fresh, thought-provoking perspective on current trends. Rei is acclaimed as one of the planet's most original and influential street style photographers and fashion bloggers, publishing her work on her blog Style from Tokyo, as well as several magazines in Japan and overseas, such as vogue.com.
[Portrait Rei: Jun Tamura]