';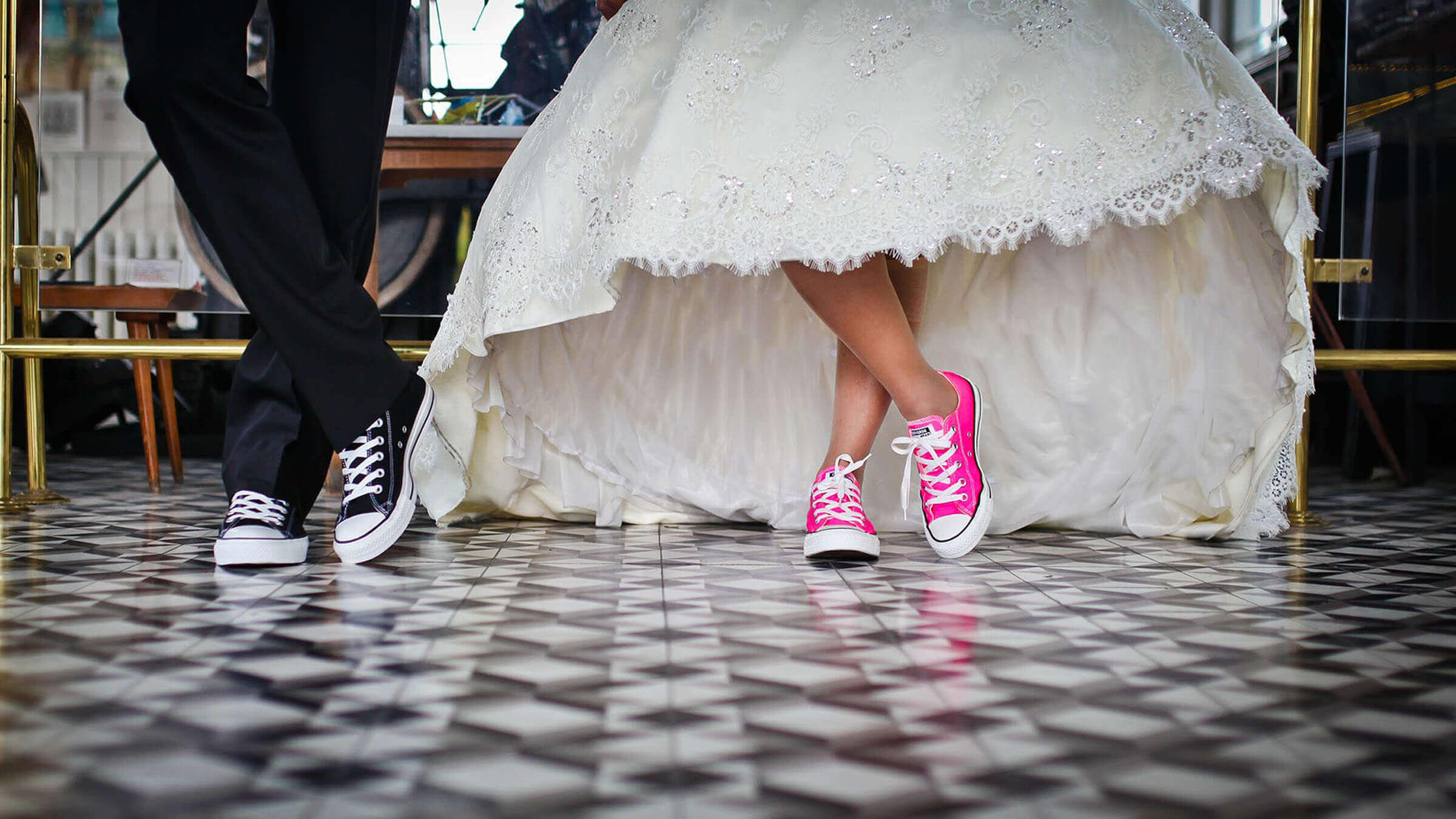 ;
Unique but not weird, romantic but not kitschy, cool but not too achingly on-trend – these creative wedding ideas are just the thing you need to make your big day even more memorable.
Venue Tip #1: Treehouse
Fairy-tale wedding? Choose a treehouse for a guaranteed 'wow' effect and wedding photos friends will beg you to show them over and over again. There's not even the need to compromise on your invite list: some treehouses can host up to 80 guests and provide a full reception service.
Venue Tip #2: Lighthouse
Admit it: lighthouses have been your dream venue since you watched How I Met Your Mother. The sea as a backdrop, the sunset on the horizon and the idea of your love shining a light over troubled waters…What, can't we be romantic for a minute?
Venue Tip #3: Greenhouse
Plant-lovers of the world: tie the knot in a greenhouse. Because weather is unpredictable. Because gardens don't make for the perfect dance floor. Because you want complete – and we mean complete – control over floral arrangements.
Theme Tip #1: The Princess Bride
'As you wish' is the official motto of every (princess) bride. Start with naming the tables according to locations in the book. Gift your guests 'miracle pill' chocolate boxes. Sit back, relax and secretly rename everyone you didn't want to invite Humperdinck. Plus points if you actually get to ride white horses.
Theme Tip #2: Boho-Chic
Hippie or trendy? Why not both? The boho-chic theme has many advantages. First, you'll get to reuse your wedding dress. Second, you'll be kind-of-able to impose your style on the groom (yeah, we heard you laughing). Third, you can wear the giant flower crown every bride ever has dreamt of.
Theme Tip #3: Underwater Wedding
Want an intimate ceremony? Consider an underwater wedding. Scuba diving centres offer complete packages, diving lessons and even witnesses to daring couples eager to swap roses for corals. Photo and video are also taken care of, and some centres will even stream the event in real time for the crowd on dry land.
Decoration Tip #1: Origami
Classy, minimalist and versatile, origami can make for fantastic decorations on a budget. The secret is in the paper: choose one that ties in – for shade and texture – with your centrepieces or another detail of your setup. Hang them from the ceiling with invisible nylon threads at different heights for added effect.
Decoration Tip #2: Rave The Night Away
If you're looking to spice up your wedding reception, opt for a glow-in-the-dark or a blacklight after-party: simply set up a body paint bar at your venue and let your guests get creative. You can also provide glow-in-the-dark accessories such as sunglasses and stickers. When the DJ arrives, turn on the blacklight and enjoy a neon dance floor. Pro Tip: tonic water glows in the dark, too.
Decoration Tip #3: Conversation Starters
A wedding is the merging of two worlds, so make sure yours interact with conversation starters. On each table, place a glass bowl with folded trivia cards or pieces of paper containing (harmless) information on the guests seated there, such as their favourite food, a funny pet peeve or an unusual place they've visited. Have guests guess which fact applies to which of their table mates.
Dress Tip #1: Jumpsuit Wedding Dress
And the bride wore…trousers. Wedding jumpsuits are a hot trend in bridal at the moment, and rightfully so: they combine elegance and comfort in one piece of clothing. Think pockets for your something blue and the freedom to walk (and dance) without kilos of fabric.
Dress Tip #2: DIY Ombré Wedding Dress
We're wearing colour gradients everywhere, so why not on our wedding dresses? Gwen Stefani wore an ombré dress by Dior for her big day, but there's no need to spend a fortune: you can dye a simple white dress yourself with stunning results. Enlist the help of your maid of honour and practice with the same fabric. Better yet, buy two of the same (inexpensive) dresses and choose the best outcome.
Dress Tip #3: Steampunk Corsets
Neo-Victorian, geeky or gothic, steampunk wedding dresses have one thing in common: corsets. Choose one in a different colour than the rest of the dress (leather on white, for instance, works great) to accentuate your waistline. Complete the look with a top hat and get ready for tea duelling at the reception.
Music Tip #1: Walk Down The Aisle To A Glass Harp
Let's face it: glass harps have a magical aura to them. Instead of the traditional string quartet, choose to walk down the aisle to the celestial sound of singing glasses. Remember Phoebe's wedding with steel drums in Friends? Yours is about to get so much better.
Music Tip #2: Hire A Gypsy Jazz Ensemble
Looking to entertain your guests? Put a spin on the smooth jazz. Hire a gypsy jazz ensemble to play at your reception for a lively show that will put everyone in a good mood. After all, 'All of me / Why not take all of me' is more than an appropriate line for the occasion.
Music Tip #3: World Music
They say a wedding is a journey, so take your guests on an adventure in world music. From Irish folk to Greek dances, you will surprise and inspire them; with the right crowd, you could even pull off a calypso act. Even better, make a compilation of music from countries you've lived in (or visited) together.
 Article by Livia Formisani
These unconventional wedding ideas promise a genuinely different type of wedding experience and something more in tune with your own sensibility. But aren't you ever tempted just to forget the big wedding and get married on your own?