';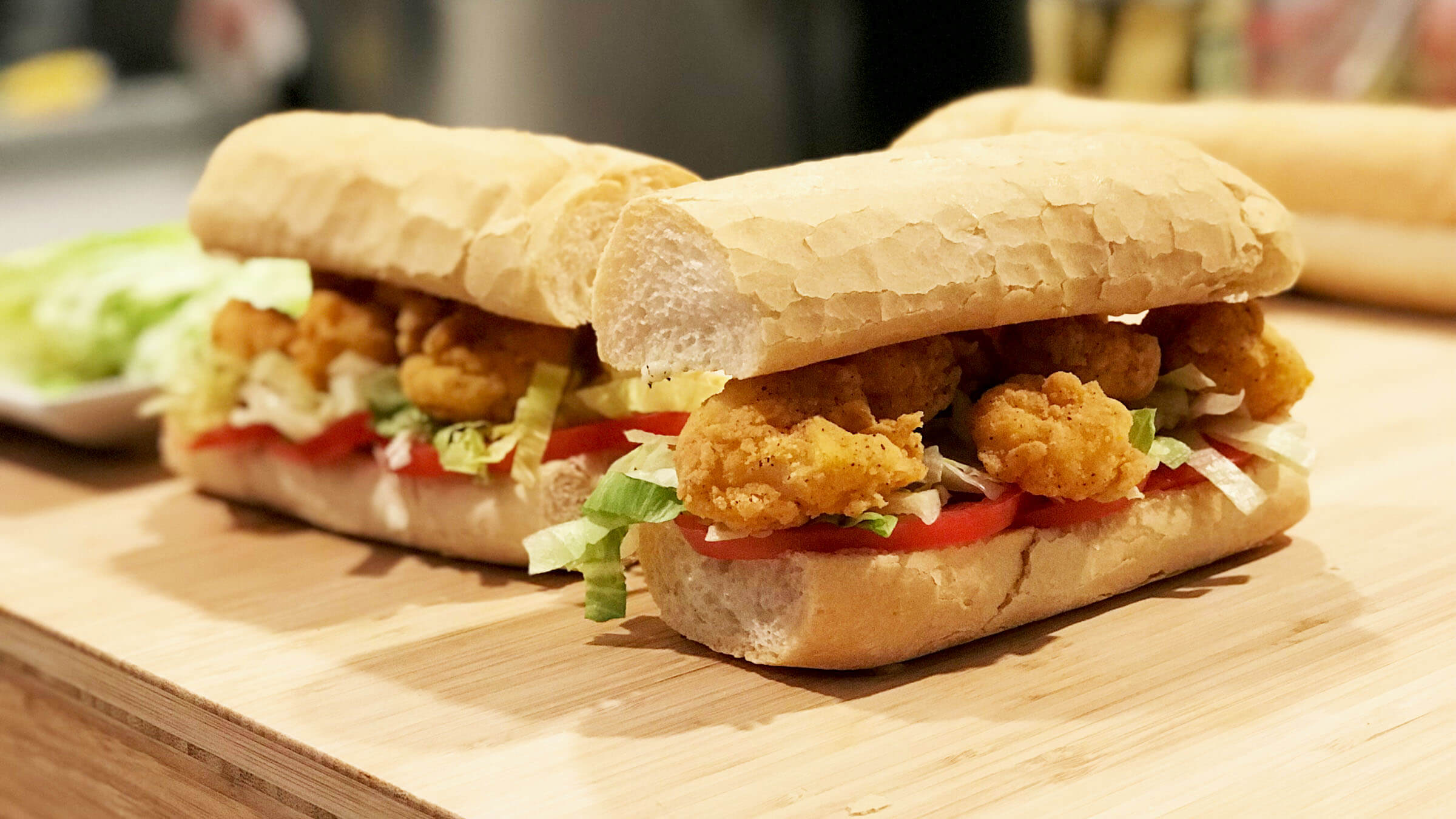 ;
"New Orleans food is as delicious as the less criminal forms of sin." ― Mark Twain
New Orleans is an amazing city known for its great music, friendly people and amazing food. And when thinking of Nola food, a few dishes come to mind. but one dish in particular rings true to my heart: the po' boy, a traditional New Orleans sandwich consisting of meat and other toppings on French-style bread.
Where Did It Come From?
According to one local legend, this indelibly Louisianan sandwich originated in the '20s in a small sandwich shop called The Martin Brothers Coffee Stand and Coffee Shop. At the time, the main mode of transportation in New Orleans was the streetcar, and in 1929, streetcar workers launched a strike due to poor wages.
As former streetcar conductors, coffee shop owners Clovis and Bennie Martin were sympathetic to the union and the cause, so they created a cheap sandwich that they could serve to their former colleagues for free. The restaurant workers light-heartedly referred to the streetcar workers as "poor boys" – "po' boys" in the local dialect – and each time a striker entered the shop, they would shout, "Here comes another po' boy!" The sandwiches eventually came to share the name.
What Is It?
Generally, a po' boy sandwich must consist of 3 things:
New Orleans French Bread
New Orleans bread is similar to traditional French baguette, but differs in that its inside is more airy and the outside is lightly crisped. It is baked fresh every day, often in loaves nearly a metre long which yield about three po' boys.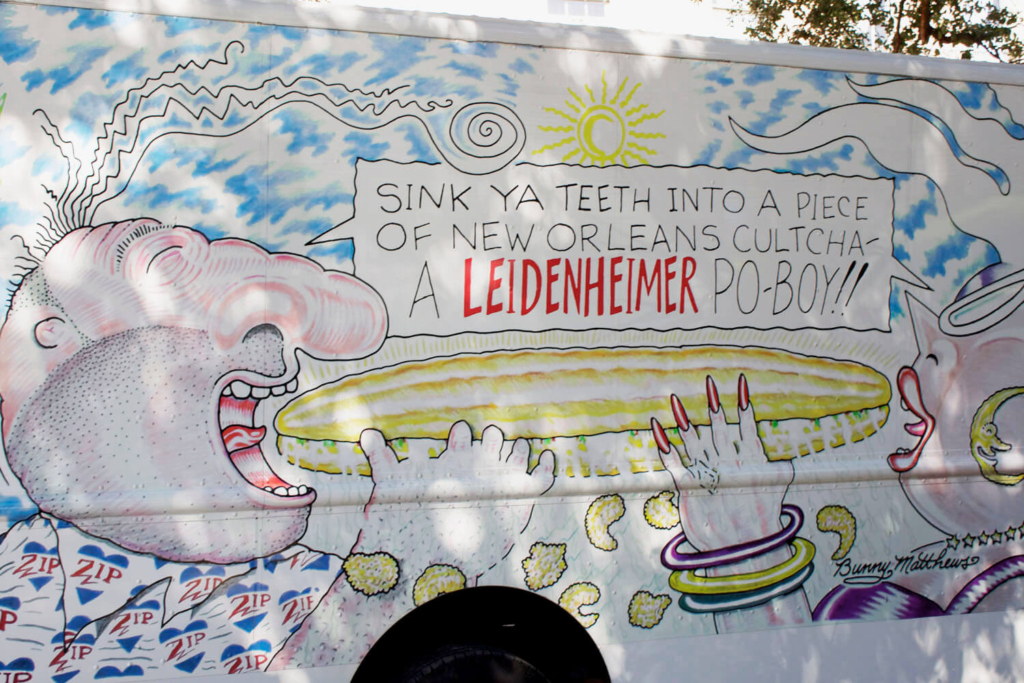 [Photo: Chelsea Marie Hicks/Flickr]
Dressing
When asked at a restaurant if you would like your po' boy "dressed", don't expect your sandwich to come out in a bow tie: this only means your po' boy will be served in the classic manner with lettuce, mayo, tomatoes and pickles.
Protein 
The star of a po' boy sandwich is the meat, which can vary from roast beef to catfish, fried shrimp, oysters, or whatever you like! Despite its humble roots, the po' boy has elevated itself to include more extravagant stuffings, such as fried soft-shell crab.
Where Can I Get One?
In their birthplace of Louisiana – and New Orleans in particular – po' boys can be found anywhere from the local corner store to fine dining establishments; there are even restaurants specialising in po' boys. If you're visiting the Big Easy in November, you can enjoy po' boys galore at the Oak Street Po-Boy Festival.
If you ask any New Orleanian "Where's your favourite po' boy place?", you'll get varying answers – mine is Crabby Jack's. Though its sister restaurant, Jacques-Imo's, is an old-time New Orleans staple known for their finer cuisine, Crabby Jack's covers the more casual fried chicken and po' boys. I find the flavours to be very well-developed, and it always hits the spot! Not one of your typical tourist traps, this restaurant is a bit more off the beaten path, located in an industrial part of town.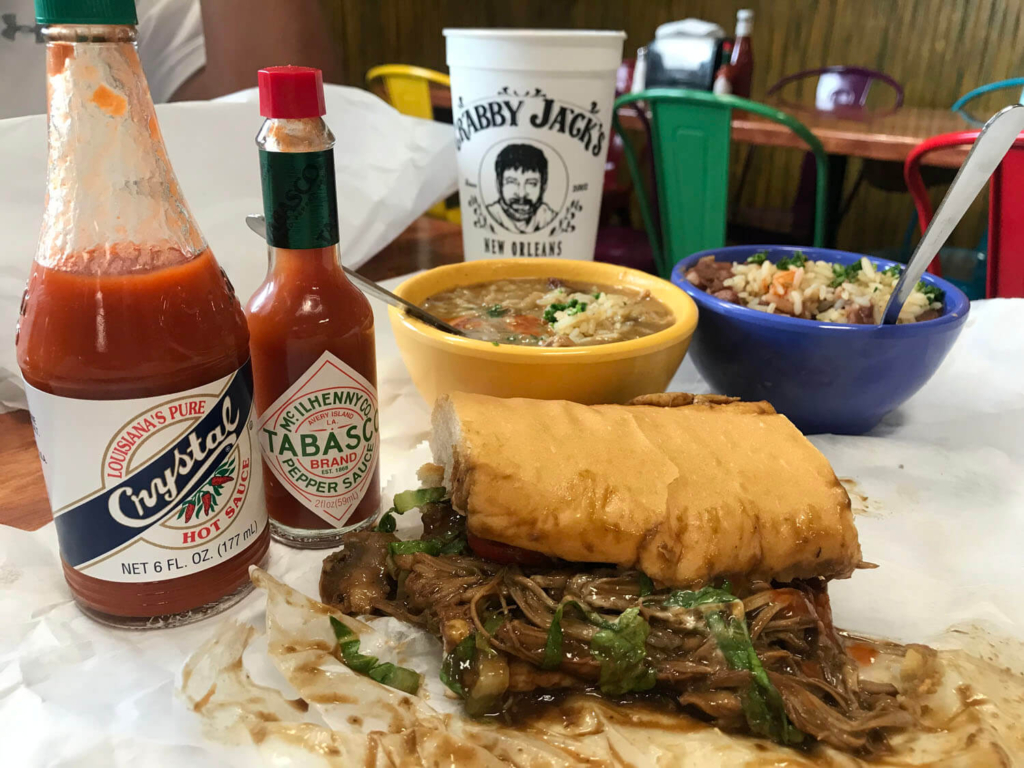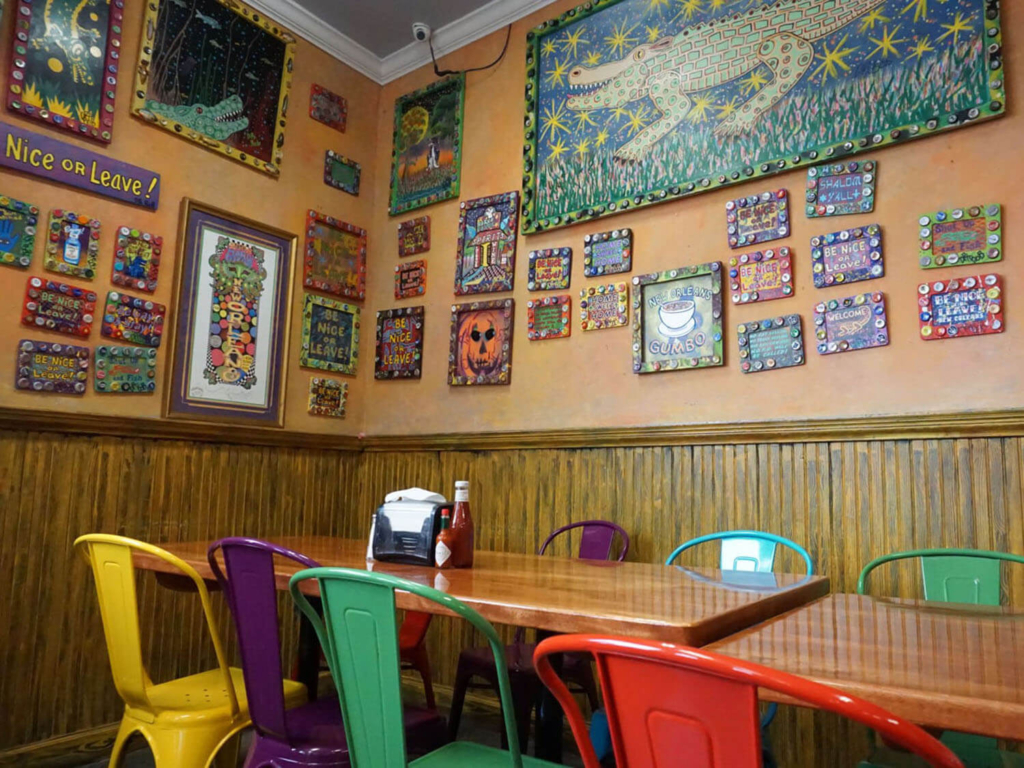 [Photos by Leslie Lee]
Not anywhere near New Orleans? Making your own po' boy can be easily done at home.
Fried Shrimp Po' Boy
Serves 4
Ingredients:
New Orleans Bread (substitute with a long, light French bread or baguette)
Shredded lettuce
Sliced Tomatoes
Pickles
Mayonnaise
Hot Sauce (Crystal Hot Sauce recommended)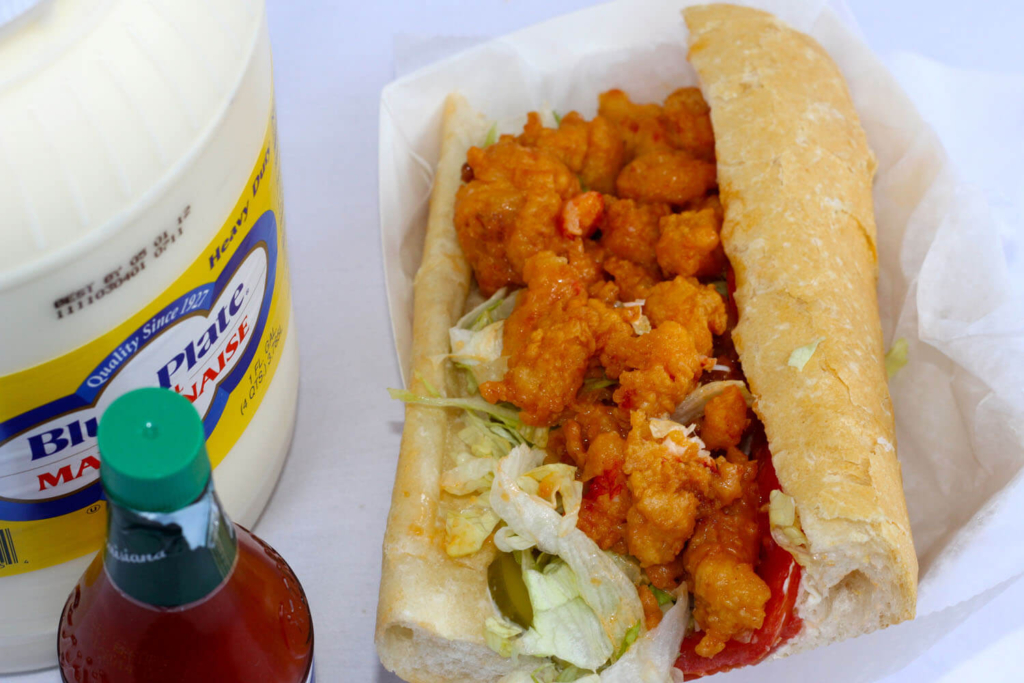 [Photo: nolamaven/Flickr]
For The Homemade Shrimp Fry Batter
2 1/3 tsp kosher salt
1 tsp cayenne pepper
1 tsp garlic powder
1 tsp paprika
1/2 tsp dried oregano
1/2 tsp dried thyme
1/2 ground black pepper
1/3 tsp onion powder
1 1/2 cup all-purpose flour
1 cup buttermilk
1.5 lbs (700 grammes) shrimp, peeled and deveined
Vegetable oil for frying
Method:
1. Mix the first 8 ingredients of the Homemade Shrimp Fry Batter in a small bowl to create a dry spice mix.
2. In a deep fryer pot, add about 2 inches (5 cm) of vegetable oil. Heat over medium heat to 350°F (177°C).
3. Place shrimp and 2 tablespoons of spice mix in a medium bowl and toss to coat.
4. Pour buttermilk into another medium bowl.
5. Whisk flour and cornmeal in yet another medium bowl.
6. Dip the seasoned shrimp briefly in buttermilk, then coat with flour mixture.
7. Fry shrimp, stirring occasionally, until golden brown and just cooked through – about 4 minutes per batch. Transfer to paper towels to drain. Make sure not to overcrowd the pot, and fry in batches.
8. Cut the French bread longways and spread the cut sides with a generous amount of mayonnaise. Top with shredded lettuce, tomato, pickles and shrimp. Serve with your choice of hot sauce and enjoy!
And now, as we say in New Orleans, "Laissez les bon temps roulez!" ("Let the good times roll!")