';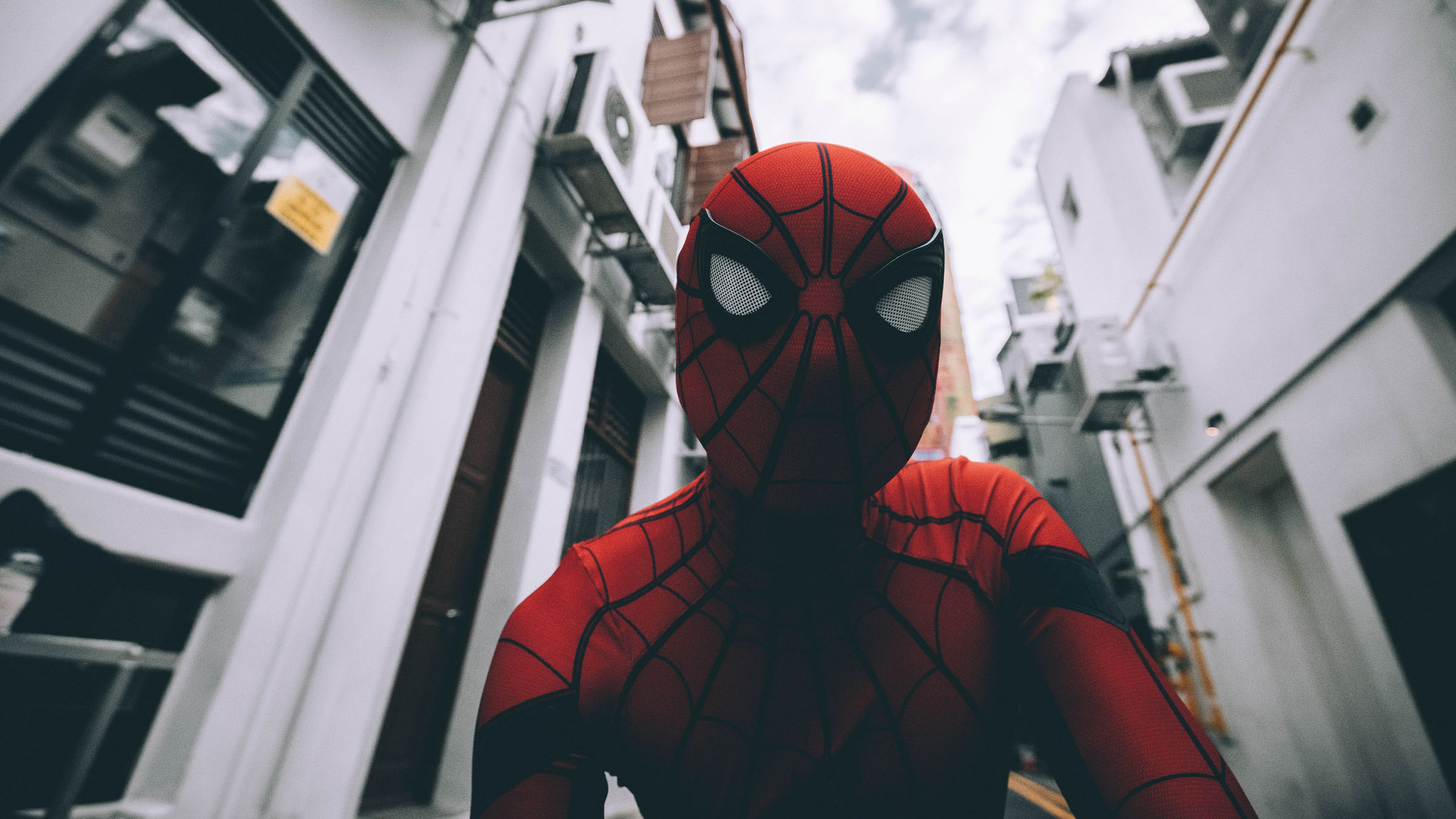 ;
You might have heard the term 'cosplay', but what does it involve? We look at the ups, downs, misconceptions and motivations behind one of the most popular subcultures in the world.
One Term, Many Meanings
Cosplay can be many different things, depending on who you talk to. Loosely speaking, it's a performance art based around dressing as a fictional character. For many, it's a way of showing their admiration for a character or series, stepping into their shoes for an afternoon, and above all having fun. Depending on the level of expertise and experience of the 'cosplayer', cosplay often involves making your own costume, working with make-up and prosthetics, and devising a performance routine that embodies the character they've chosen. The openness of cosplay is what makes it so appealing to millions around the world, who meet and perform at conventions and events ranging from movie premieres to hospital visits.
It's A Lot Older Than You Think
The term entered mainstream consciousness around the 1990s, but cosplay has been around in some form or another for as long as fans have been inspired to dress up as their favourite characters. 'Firsts' vary depending on what definition you take, but in terms of fans turning up to a convention in costume, early forerunners were science fiction fans Forrest J. Ackerman and Myrtle R. Douglas, who turned up in costumes at the 1st World Science Fiction Convention in New York in 1939.
…And A Lot Cooler Than Some think
Cosplay and fandom in general get a bad rap among the mainstream, but most anyone who witnesses it firsthand will find people with an enormous amount of creativity and passion. "I'd like to change some of the misconceptions and stereotypes people might have about cosplay," says Angel Martin, a British cosplayer who goes by the handle @LittleBlondeGothCosplay on Facebook. "I've seen articles in some of the mainstream media that insinuate cosplayers are just a group of geeks, freaks and weirdos living in basements that need to grow up and meet real people. But the way I see it, look at the credits of your favourite film or TV show and see just how many people are involved with costume, wardrobe, hair and makeup. Now remember that a cosplayer is someone who does all of those things on their own, and has taught themselves how along the way."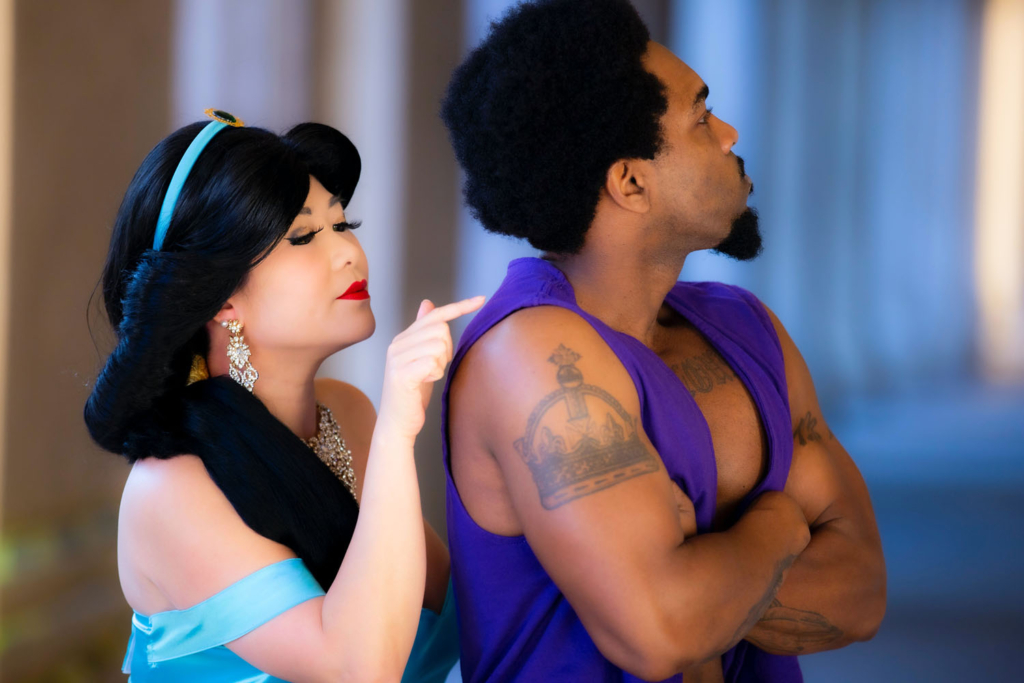 It's More Than Dress-Up
Most of us have put on a costume to attend a party at some point, but to equate cosplay with fancy dress would be a mistake. At its most intricate, it can involve months of concept design and making on the part of the cosplayer. "It's more than just dressing up," says Dani Dacic (@MissDaniCosplay on Instagram). "At conventions, you get to see how creative people are with costume and prop designs. I really enjoy meeting other cosplayers and learning from them how they went about building their costume. People approach their cosplays in all different ways, and people are always happy to give tips and tricks that they used for their costumes. You learn so much from attending conventions."
It Spans Many Genres
Any story medium with a dedicated fan base can be open to cosplay – from classic movie monsters to modern cartoon characters, superheroes and sci-fi legends. At conventions you might see an anime character chatting to a Starfleet officer, or Deadpool facing off against The Predator. Most popular TV shows, movies, books or games have some sort of cosplay attached to them.
You Can Get Creative With Your Characters
Of course, it's not always about copying what we see on the screen or page. Cosplayers have found creative ways to crossover characters or bring a new element to established lore. You might find a zombie Batman, Harley Quinn slightly altered to resemble Pennywise the Clown from IT, or your favourite Disney Princess as a Jedi. Cosplay also removes barriers for fans, with many offering gender-flipped versions of popular characters, or imagining a character as a different ethnicity. The possibilities are only limited by your imagination.
It Can Get Competitive
While, for many, the joy comes from simply expressing your love for a particular character, cosplay can come with a competitive element. Most often, this comes in the form of cosplay masquerades or competitions where cosplayers show off their costumes, usually accompanied by a short display in which they perform as the character. There are judges and awards, and success at these events can often bring some notoriety to the creator. "At my first masquerade competition at the EuroGamer Expo (EGX), my partner encouraged me to go for it," says Martin. "I was wearing the first armour costume I'd ever made – Fran from Final Fantasy XII – and he said I should be proud of the work I'd put into it and show it off. Honestly I wasn't sure what to expect, and I was incredibly nervous about putting myself up on stage against people that had been doing cosplay for years, and literally being judged on it. But I won. I was absolutely stunned, but at the same time it was a huge confidence boost. I realised that perhaps I hadn't given myself enough credit for what I'd created, and it spurred me on to make bigger, better, more complicated costumes."
It Can Be Expensive…
At the top end of the scale, the meticulous detail and artistry that goes into creating a showstopping costume can come with a hefty price tag. "Cosplay is expensive and time consuming" reveals American cosplayer and streamer Stella Chuu (@StellaChuuuuu on Twitter). "Most people who do it, aren't doing it for attention. They do it for the love of the character and the craft. There are so many other (cheaper) ways to be narcissistic."
…But It Doesn't Have To Be
Like every pursuit, there are different levels of involvement, and those looking to get a start in the world of cosplay needn't spend a fortune. "Buy your cosplay on Amazon. You will get really nice quality stuff online that you won't have to build yourself. It's better to look good than to bleed money on something you hot-glued together," advises Chuu. "A costume can be bought or made from items found at home, it can be skilfully sewn or stuck with tape. There are no rules," agrees Cumbermatch, a Benedict Cumberbatch lookalike with over a million followers on TikTok. "The 'play' is just as important as the 'cos'!"
Some Of The Biggest Cosplayers Have Their Own Devoted Fanbases
Speaking of famous cosplayers… there are many instances of cosplayers who have gained fame and a massive following based on their appearances at conventions and online. One example is American cosplayer Jessica Nigri, who rose to fame in the late 2000s and now boasts millions of followers across social media, as well as a career as a presenter and voiceover artist. Popularity at conventions can often lead to cosplayers having more of a presence online, where they can share their craft with fellow enthusiasts looking to follow in their footsteps.
But For Most, It's A Labour Of Love
While some make a career of it, cosplay is often a hobby that people pursue, motivated by their affection for the process and the love of creating. Social groups can form among cosplayers who will meet every year to show each other their work, For many, it becomes a lifestyle where the happiness comes simply from being able to do what they enjoy.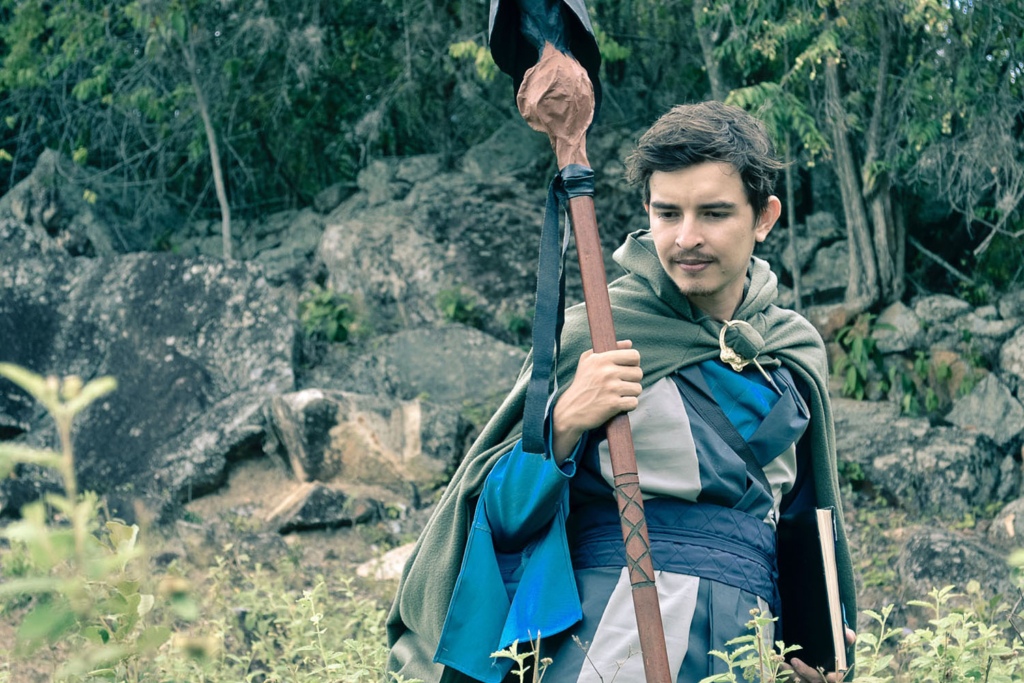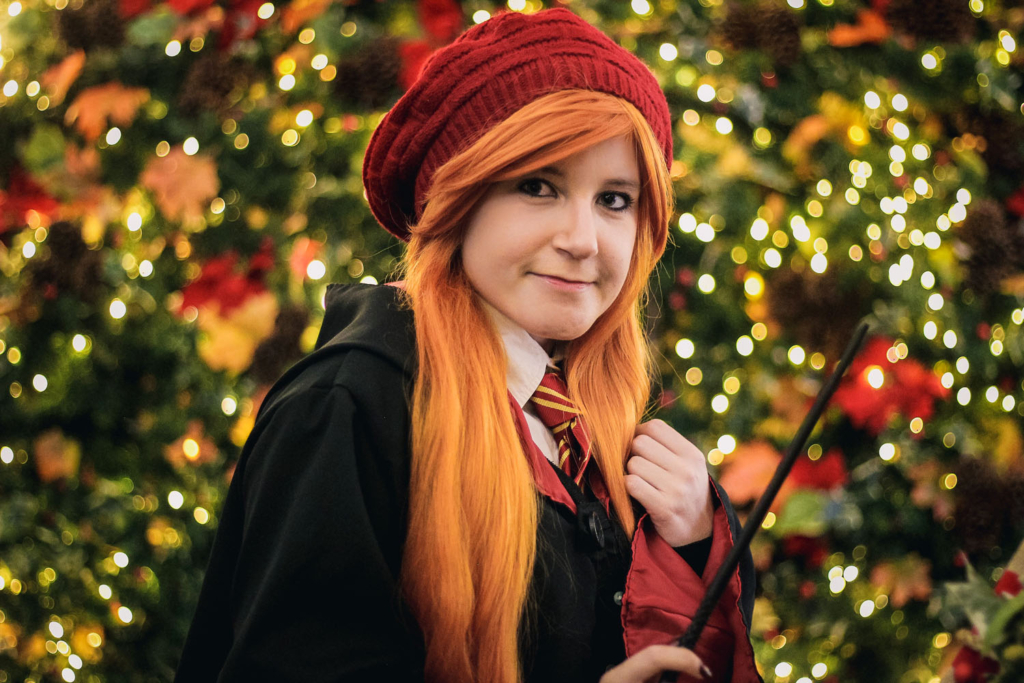 Celebrities Do It, Too!
Many famous faces indulge in cosplay. Halloween legend Jamie Lee Curtis has been seen cosplaying as a character inspired by game World of Warcraft; WWE wrestler Xavier Woods has incorporated cosplay into his wrestling entrances; actor/comedian Patton Oswalt (Ratatouille, Young Adult) is a regular cosplayer at conventions. It also enables voice actors to physically 'become' their characters: Tara Strong, voice of Harley Quinn in the Arkham games, has been seen dressed as her character.
Cosplay Is For Everyone
You might think you need to be in peak condition or have incredible crafting skills to get into cosplay, but at its core, cosplay is all about celebrating your fandom – and that doesn't come with restrictions. "Don't be afraid," says Martin. "You might worry that you're too old, too young, too big, too short, too anything. The whole point of cosplay is that if you want to be Batman, be Batman. And really, who wouldn't want to be Batman? You might not have a clue where to begin, but thanks to the internet, there's a vast array of resources, videos and other cosplayers out there who can help. Start small and work up."