';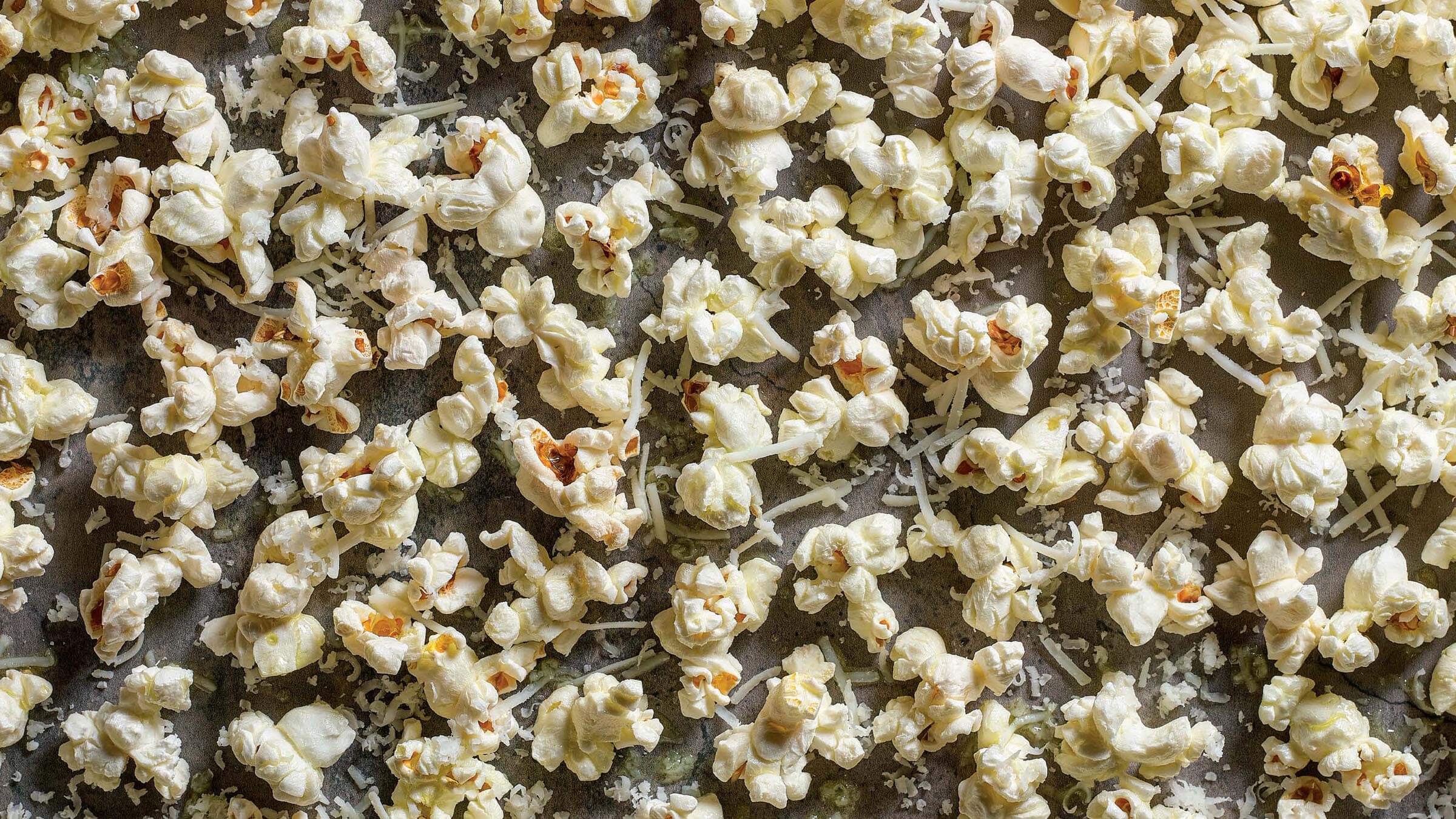 ;
Cheese expert Afrim Pristine's recipe is easy and uses a type of pecorino cheese that you'll be able to find almost anywhere: pecorino romano.
Afrim Pristine's Cacio e Pepe Popcorn
Time: Prep 2-3 minutes, cook 2 more minutes.
Yield: Serves 2.
Ingredients:
1/2 cup (125 millilitres) popcorn kernels
1/4 cup (60 millilitres) or a good-sized hunk of unsalted butter
3.5 ounces (100 grams) grated pecorino romano cheese
Freshly ground pepper
Method:
1. Place the popcorn kernels into your popcorn maker (I'm sure you have one hiding somewhere, probably beside the fondue pot you never use . . .), and pop away.
2. If you do not have a popcorn maker, heat 1 tablespoon (15 ml) of canola oil in a deep pot over medium-high heat. Place 3 or 4 kernels in the bottom of the pot, and cover with a lid. When those kernels pop, place the rest of the kernels in an even layer on the bottom of the pot, and cover with the lid.
3. Remove the pot from the heat, keeping covered, for about 30 seconds to even out the temperature of the oil, and then return the pot to the heat source. Gently shake the pot over the burner as the popcorn pops. Try to keep the lid ajar to allow the steam to escape, which will keep the popcorn drier and crisper.
4. Once the popping slows down, remove the pot from the heat completely, remove the lid, and immediately dump the popcorn into a bowl so it does not burn.
5. In a small saucepan, melt the butter over medium heat.
6. Divide the popcorn in 2 bowls, and divide the melted butter equally among each. Divide the pecorino romano cheese equally, and garnish each bowl with a few turns of pepper. Gently toss and enjoy this cheesy popcorn with your favourite movie (my favourite is Gangs of New York, just in case you were wondering – Leo rules).