';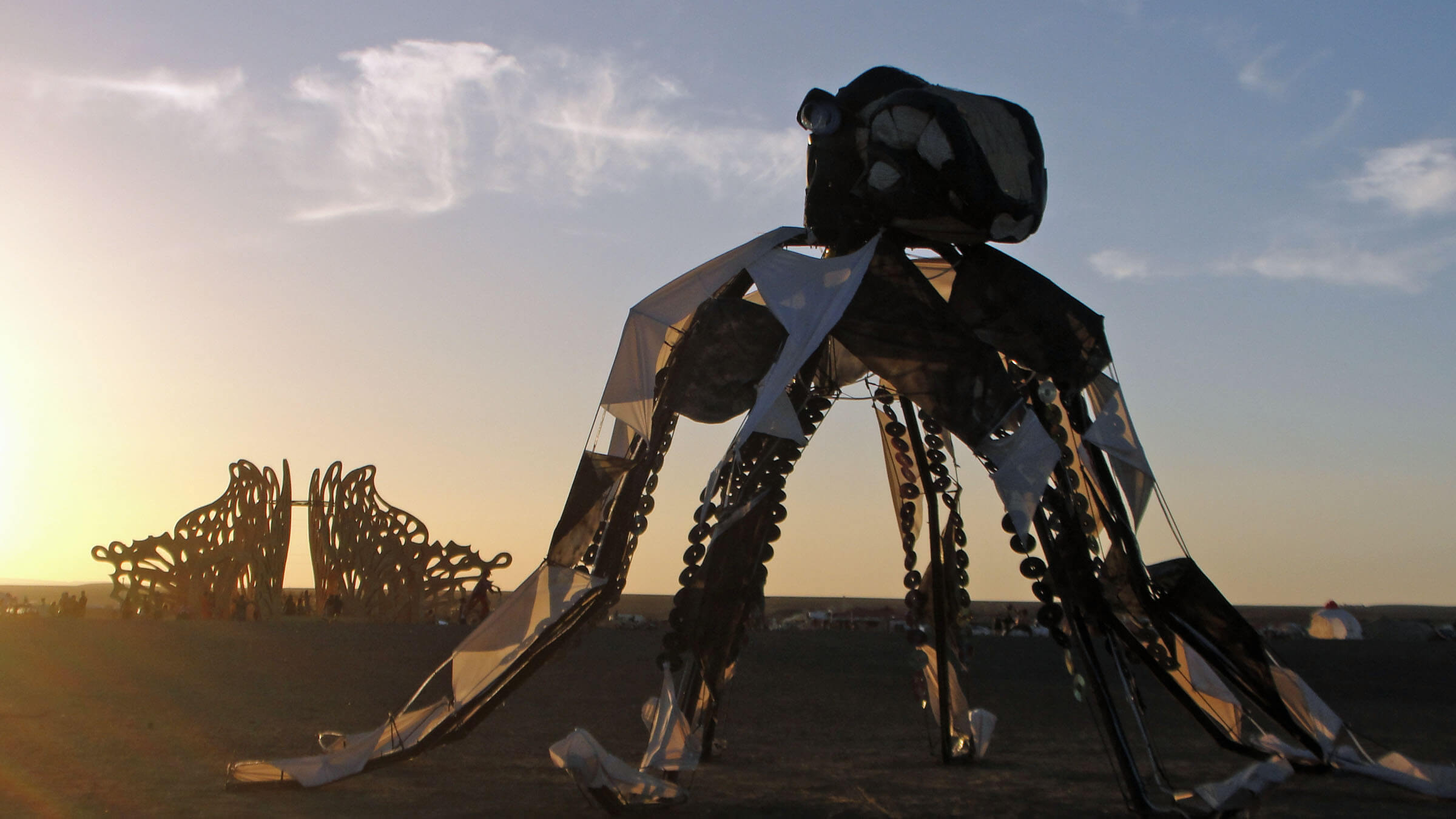 ;
In days gone by, attending a festival inevitably meant slumming it (and loving every minute). Nowadays money can buy a lot of comfort at festivals. For those bearing adequate cash, there are VIP upgrades, premium camping areas, gourmet catering, cocktail bars… all to be had at a price.
Not at AfrikaBurn. The event is an "experiment in community, art, radical self-expression and radical self-reliance," but let's – for want of a better word – call it a festival. For one week, the Tankwa Karoo, an arid semi-desert area in the Northern Cape Province of South Africa, comes alive with almost 10,000 participants from across Africa and beyond.
The temporary town they construct provides many services, but at this festival, there is nothing money could buy: "Nothing. There are no vendors, no advertising or branding. […]. It's not even a barter economy – it's a decommodified zone with a gift economy that's about giving without expecting anything in return," according to the event's official webpage.
Generosity As Currency
Everything at AfrikaBurn is supposed to be free – freely given, freely shared. The idea is so essential to the concept that the organisers have chosen The Gift as the central theme for the 2015 event. "Gifting is the essence of Burning Man and AfrikaBurn," explains AfrikaBurn founding member Mike Suss. "The gift economy concept on which these events are based is what makes this 'Burner' movement so unique, powerful and inspirational.
I always return from a Burn feeling really inspired by how much people are willing and able to do when in an environment of trust and love
"I never asked to be paid for anything, I did to contribute to AfrikaBurn – all of my contributions were a gift. Many others have gifted in their own way to create this incredible community and event that has deeply touched and inspired many South Africans to make a difference to this world. And that really means a lot to me."
The Birth Of AfrikaBurn
Suss first heard about Burning Man from friends in 1998, at a time when transformational festivals were already being launched in South Africa. By the time he attended the legendary Nevada festival for the first time in 2006, "the South African festival scene had become stale: the creativity, consciousness and social transformation evident in the 1990s had given way to commercial interests," he says. "When I experienced Burning Man […] I had an 'a-ha' moment: we needed to bring Burning Man's '10 Principles' approach to South Africa. […] I volunteered to be South Africa's first official Regional Contact for Burning Man, so that we could create an official regional event."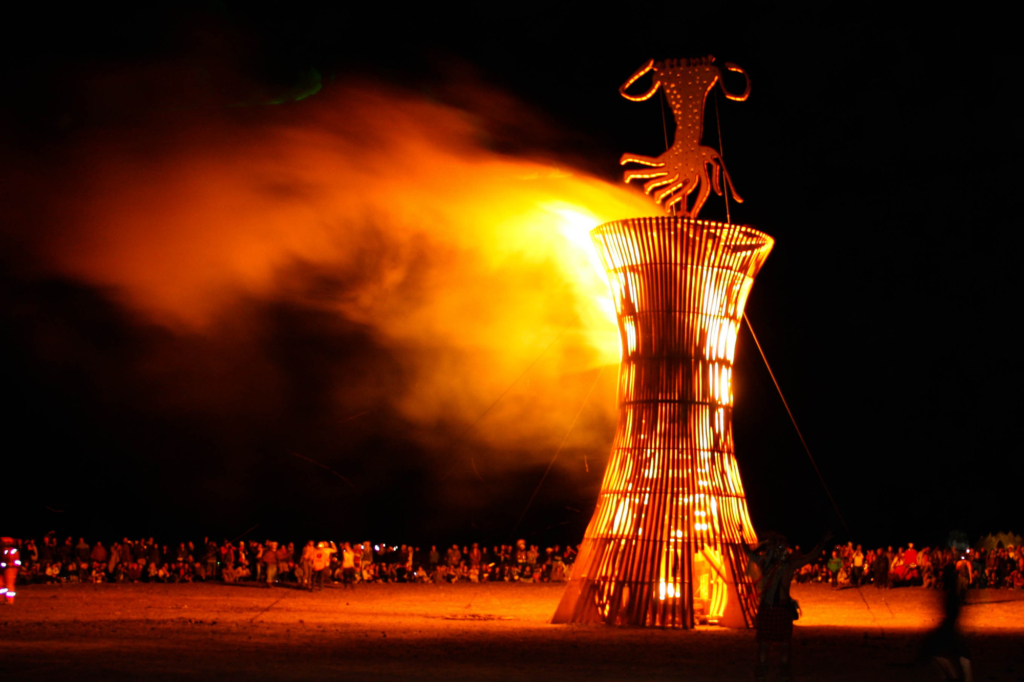 [Photo: Jolene Thompson/ Flickr]
Together with a small group of volunteers, Suss set up a non-profit organisation – and in 2007, AfrikaBurn was born. Although still a much smaller event than Burning Man and "somewhat culturally different," it's based on the same principles that include communal effort, participation, decommodification, immediacy, civic responsibility, and leaving no trace.
The AfrikaBurn community also added an extra principle – each one teach one – which encourages the sharing of knowledge: "when the opportunity presents itself, we pass knowledge on."
A Unifying Force
At a time where tension in Africa's Rainbow Nation is once again high, campuses are being occupied and statues being toppled, this sharing of knowledge and interaction between cultures is a very valuable gesture – and one that comes at no price.
To Mike Suss, the ultimate gift anyone can take away from AfrikaBurn is the lasting impression the event leaves. "I always return from a Burn feeling really inspired by how much people are willing and able to do when in an environment of trust and love, when their focus is on giving and spontaneous interaction without expectation of return," he says. "There are always valuable life lessons to be learned at a Burner event – it is so much more than just a good party."
Article by Fiona Brutscher
If I were at AfrikaBurn, my Gift would be…