';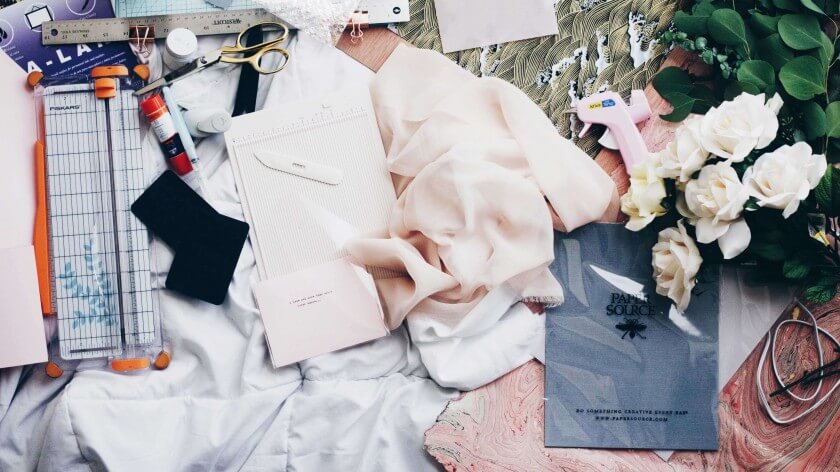 Etsy legend Susan Choi has run the highly-praised persephonevintage Etsy shop for several years with huge success. We asked her about what makes her shop unique, her take on fashion, and her tips on how to turn a favourite garment into a unique statement piece.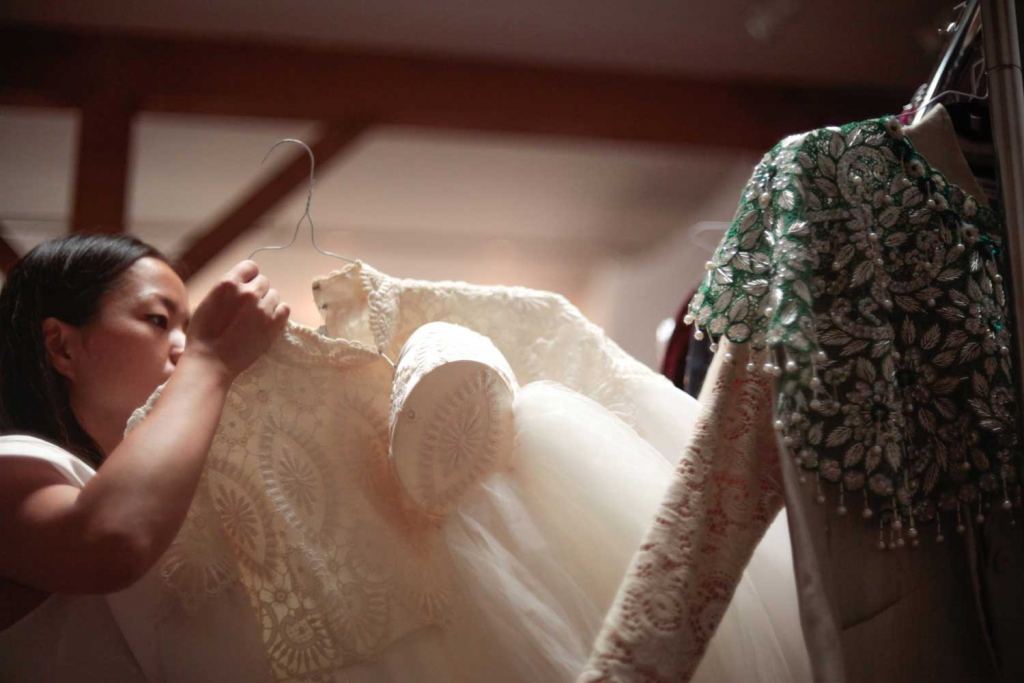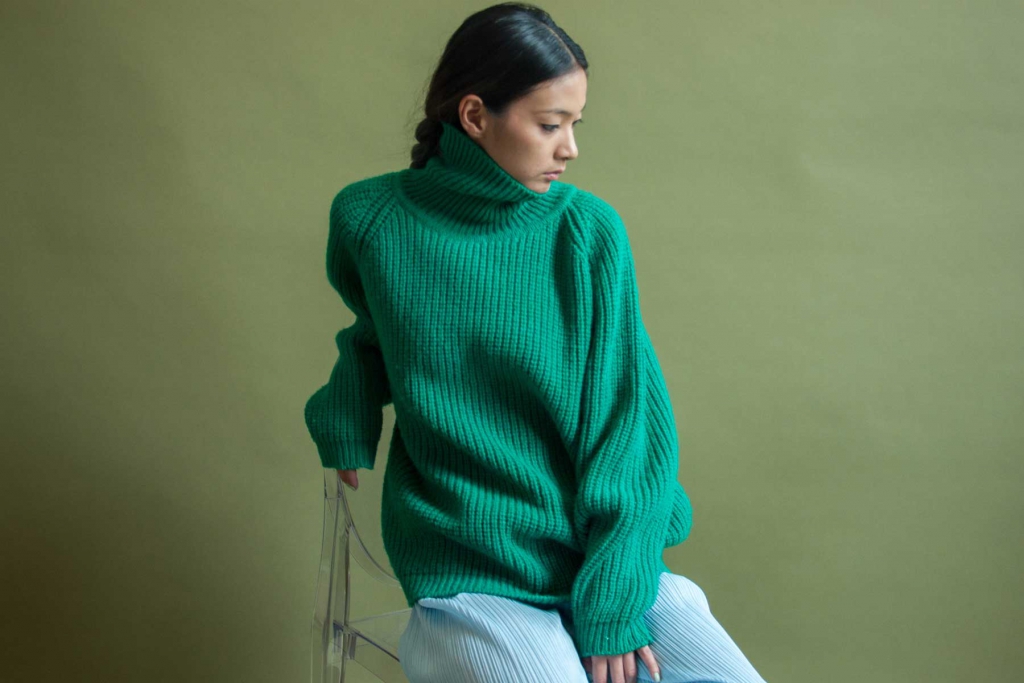 What do clothes mean to you – are they a passion or just a job?
Clothes, for me, are a means of communicating, like language. It's a language with nuances that sometimes only those in your certain tribe can understand, but that others can appreciate. It's a means of expressing who you are, a way of accenting your day with a note of fun, a means of accessing an inner confidence. It's definitely a passion and a language I understand.
Do you have a background in fashion design or tailoring?
No, I don't have an official background in fashion design or tailoring. I taught myself to sew, alter garments, and so on – small & useful skills that can help anyone spruce up their own wardrobe. My background is actually in creative writing with an emphasis on poetry. But they're actually seemingly distinct subjects with a lot of overlapping tenets.
When did you discover Etsy?
I discovered etsy almost 9 years ago. My reaction at first was that it could be a great marketplace for women to utilise- especially stay at home moms or women who wanted to make extra money with interests outside of their 9 to 5's. After getting more involved on etsy, I've found that it's ended up being a marketplace predominantly for women, by women, and that that nurtures a different kind of trading platform. There's a lot more open communication and empathy in dealings, in messages, etc. It would be great if the wider world worked the same way.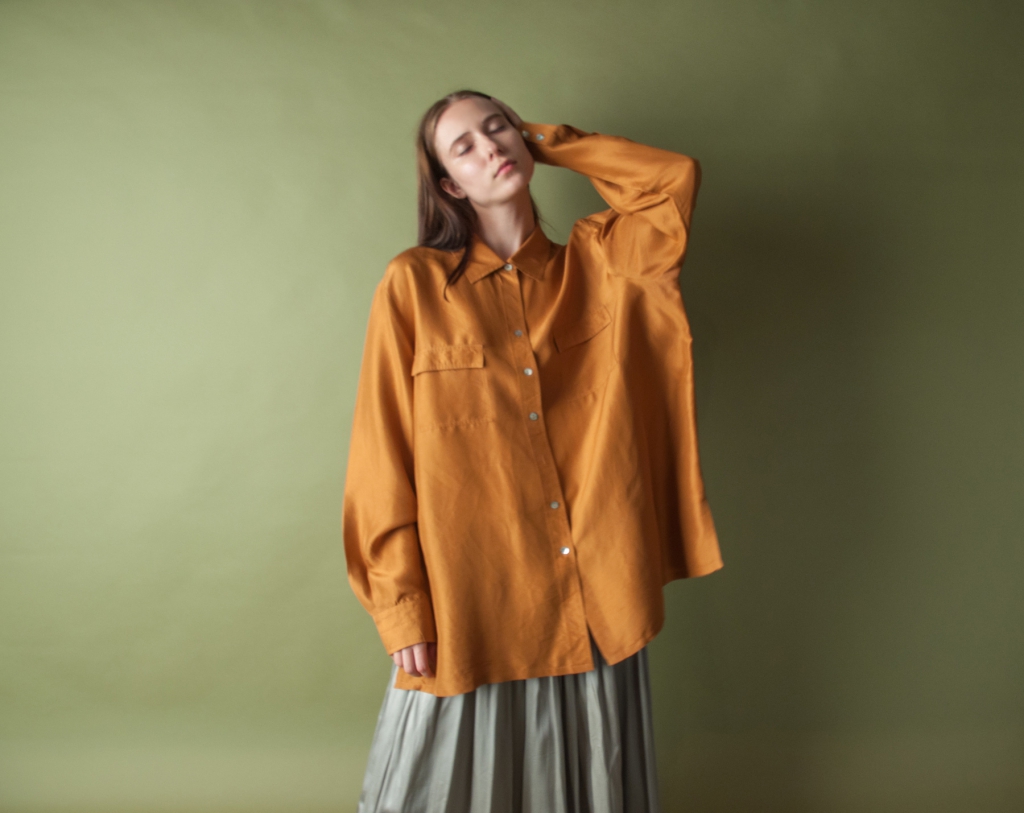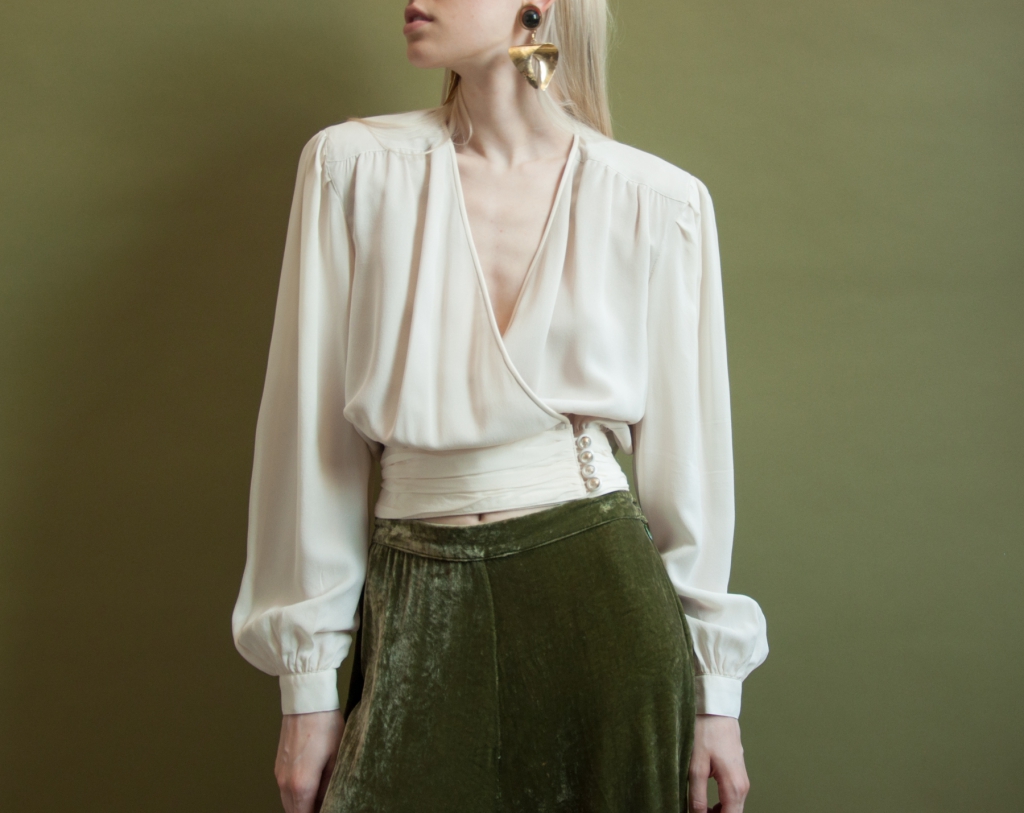 You have a massive following of loyal customers at your own etsy shop persephonevintage. When was the moment that you decided to start your own shop and why?
I started my shop in my mid twenties while helping manage my parents' spa business in Connecticut after graduating from college. I wasn't paying myself, so I started this on the side as extra income. I've worn vintage since I was a little twelve year old scouring the racks at vintage shops in Soho, when vintage shops could still afford to have storefronts right on Broadway. And I've always loved people watching in NYC, where there's always been a high concentration of people with amazing personal style. It was like an unofficial early fashion education. When I eventually left my parents' business, I considered getting my masters in writing or becoming a teacher, but I found that I very much enjoyed the creative aspects of this side business I had started. And also, the autonomy.
Your shop is full of unique vintage pieces with modern flair. Tell us about your process from hunting down the right vintage items to transforming them into something new and different.
I have a mental map of shops that I visit all over the US, and certain special cities, where I know I can find a certain kind of item that I may be on the lookout for. I'll go as far as parts of the east coast from Los Angeles to hunt for pieces. I also try to stay on track with everything happening in fashion through sites like Pinterest and Instagram, to know where things are headed and then ultimately, to decide what I myself would want to wear – not necessarily as a girl who is obsessed with fashion and needs expensive designer pieces but as a real girl who is culturally aware but has a real life. I try to offer sustainable and reworked pieces that are alternatives to the Zaras and TopShops of the world.
Sometimes a beautiful dress is much more wearable as a shirt. Sometimes a long trench would be better without the sleeves.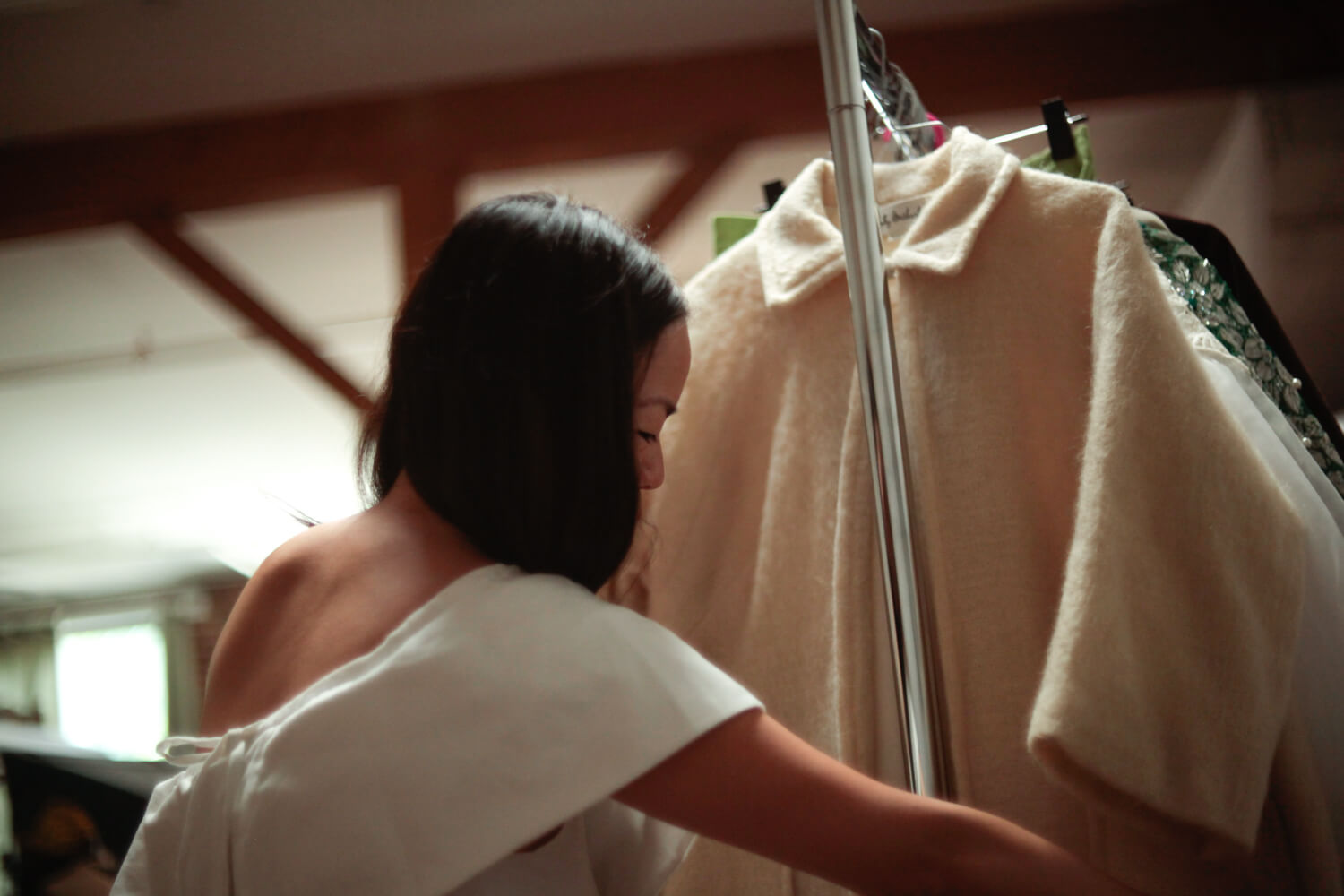 How much work goes into tailoring and redesigning?
I transform many pieces through minor (or sometimes major) alterations that make pieces less frumpy and more modern and wearable. There's a lot of attention paid to pant lengths, sleeve lengths, coat lengths. Sometimes a beautiful dress is much more wearable as a shirt. Sometimes a long trench would be better without the sleeves. You have to pay attention to what girls want at the time and the potential of a given garment, with the bare bones in front of you. You have to understand modern silhouettes and how to achieve them. Some of the pieces require hand stitching and others work by hand.
Also, in the end, you have to know when to leave a garment completely alone. (Usually older and more special pieces.)
How do you see your persephonevintage brand developing in the future?
I would like to somehow scale and expand the side of the business that reworks and repurposes old garments. I like the idea of continuing to make wearing used clothes chic and modern, but for a wider audience. At some point, I'd also like to incorporate pieces by lesser known designers on a site off etsy, although I love etsy very much and would continue to offer vintage pieces there.
The new world of fast fashion and huge brands is making it harder to shop for outfits that have a unique, individual look. What advice do you have for people looking to personalise their wardrobes?
Personalising your wardrobe to emphasise your unique style, I think, can be achieved by diversifying where you shop. I think most girls shop at large brand stores because they're easy on the wallet and accessible. But if you also try to shop at smaller boutiques and vintage shops that might offer pieces that are not directly on trend but are special and that you truly love, you can definitely work them into your everyday outfits. If you truly love a piece, you can start with the piece as the focal point when getting dressed, and then add the rest of your outfit to complement that piece. I love the idea of wearing an item that you truly love and can't ever let go of because you'll never find something like it again. We should love everything this way.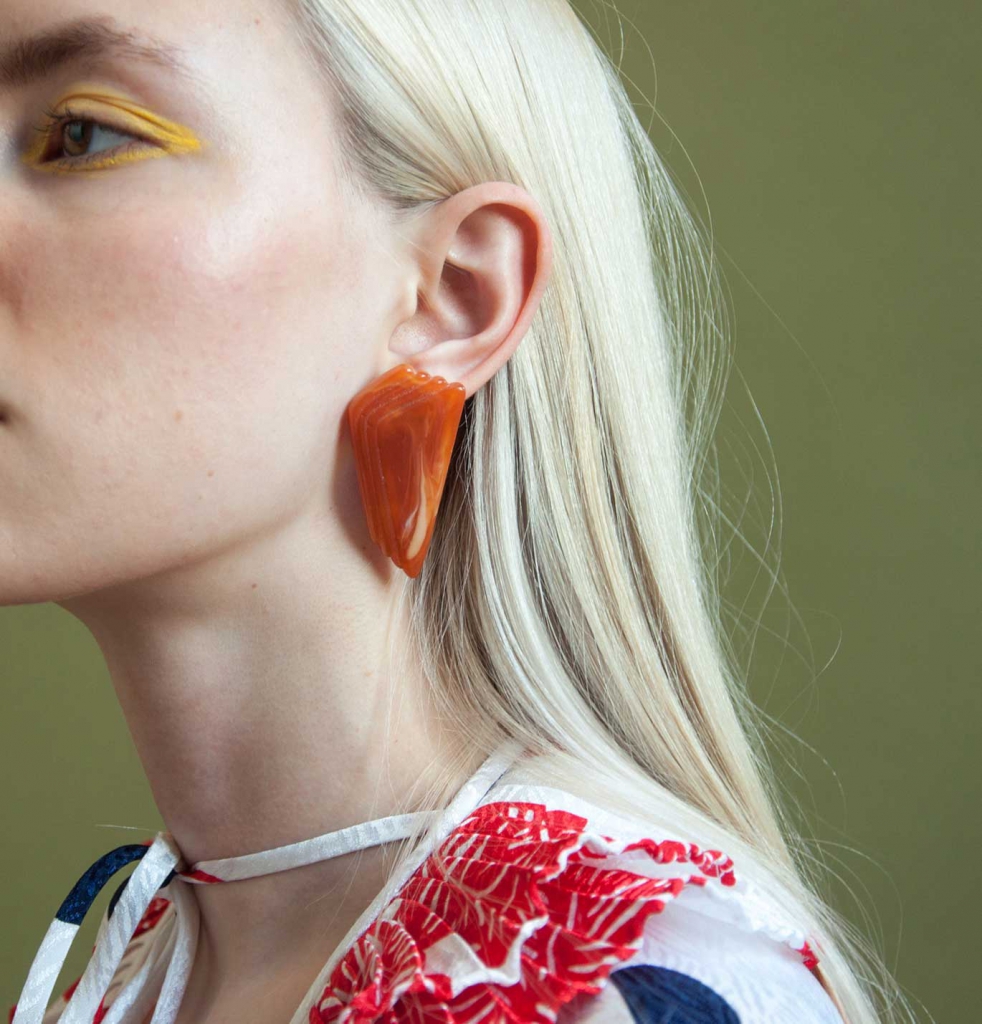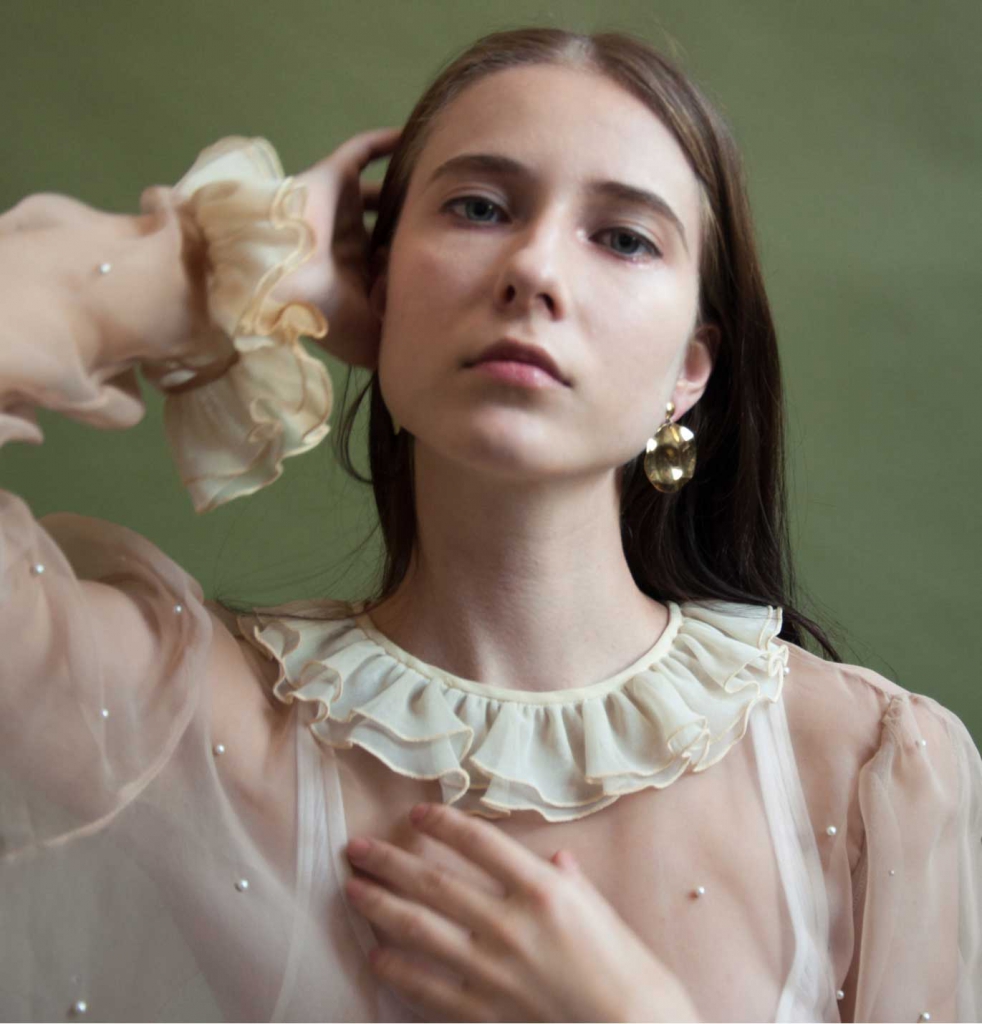 How important are the details? What kind of general tips and tricks do you have to adjust details of a favorite piece of clothing?  
The details are everything. I would say to know your body well, to know how to accent what works for you. Learn what silhouettes work for you and which might not, i.e. I am pretty short so I try to stay away from extra wide culottes, as they shorten my frame even more. I'm very mindful of pant length – whether you want a pant to hang and gather at your ankle for a certain look, or hit just above the ankle, etc. They're slight differences but they communicate very different things and change an overall look. Or if you have an old piece that feels outdated, changing the sleeve length can instantly modernise it. For instance an old, plain oversized winter coat, if the sleeves are wide and you can tailor it correctly to a shorter length, it can make it feel fresh, like a brand new piece.
Let's imagine a particular situation. Say you have a new t-shirt and you like the color and material but don't like the way it fits and want to make it one-of-a-kind. How would you approach that?
I would most likely rip off the collar and consider shortening the sleeves or the length or the t-shirt. One or all of those things.
Who do you view as your ultimate male and female fashion icons or inspirations?
The ultimate male fashion icon right now would have to be Christophe Lemaire for the subtle drama of his designs and their elegance. Subtle impact is much more difficult than loud look-at-me designs. My female fashion icon right now would have to be Camille Bidault-Waddington for her styling work. I've been a fan for many, many years. I love how she uses colour and how fun her sense of style can be. There's always an aspect of play in her work. Getting dressed should always be fun.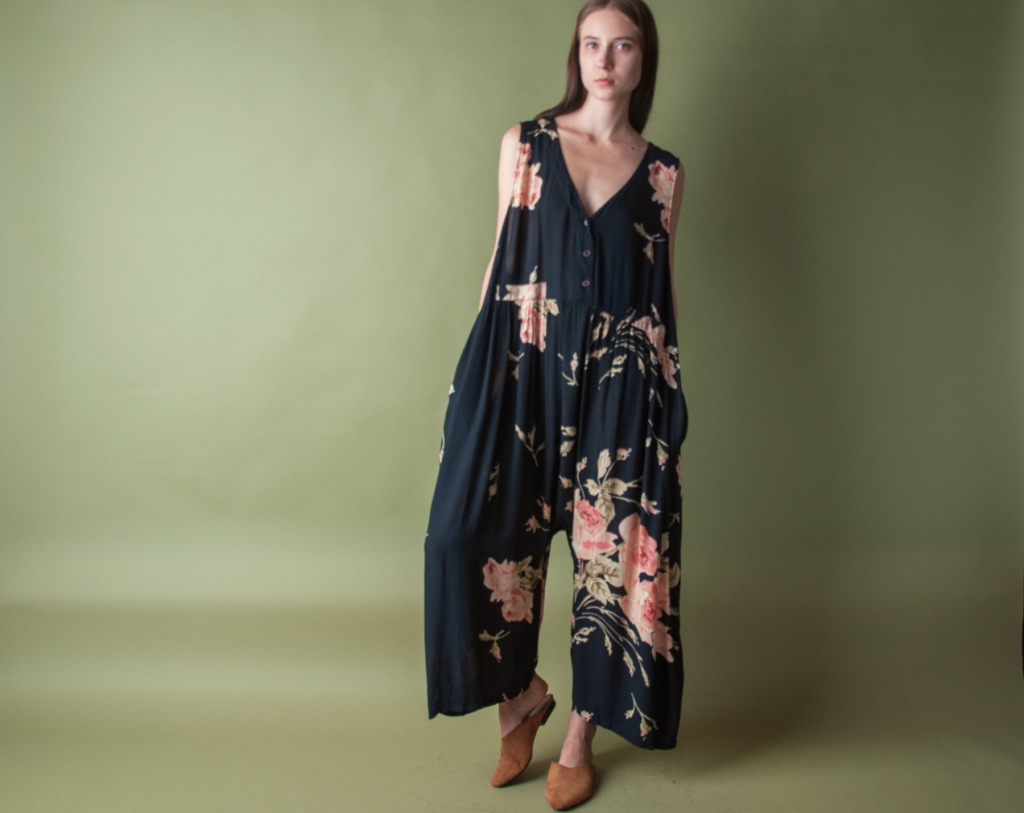 Yves Saint Laurent said that "Fashion fades, style is eternal." Do you agree with that?
Yes, I agree with that. Style is something inside of you wanting to express itself. It will always be inside you, to emerge in different ways and evolve with time. Fashion is more something outside of you that tries to influence you, but it can be fickle. I'm interested in the way people's personal styles and the world of fashion now intersect and influence each other immensely – especially with the advent of the internet and social media. It's incredibly democratising. If you have an amazing sense of style and can utilise these different platforms, you'll most likely end up getting the attention that you deserve.
Is developing a sense of personal style more important than worrying about changing fashions and trends?
Yes, it's definitely a more useful skill. I find that it tends to not only apply to how you dress, but also how you decorate your home, how you speak to people, how you interact and connect with others and, ultimately, how you want to live… #staysafe #stayathome #selfisolation
Interview by Gail Wilcoxen
Photos by Clarke Latta Henry III