';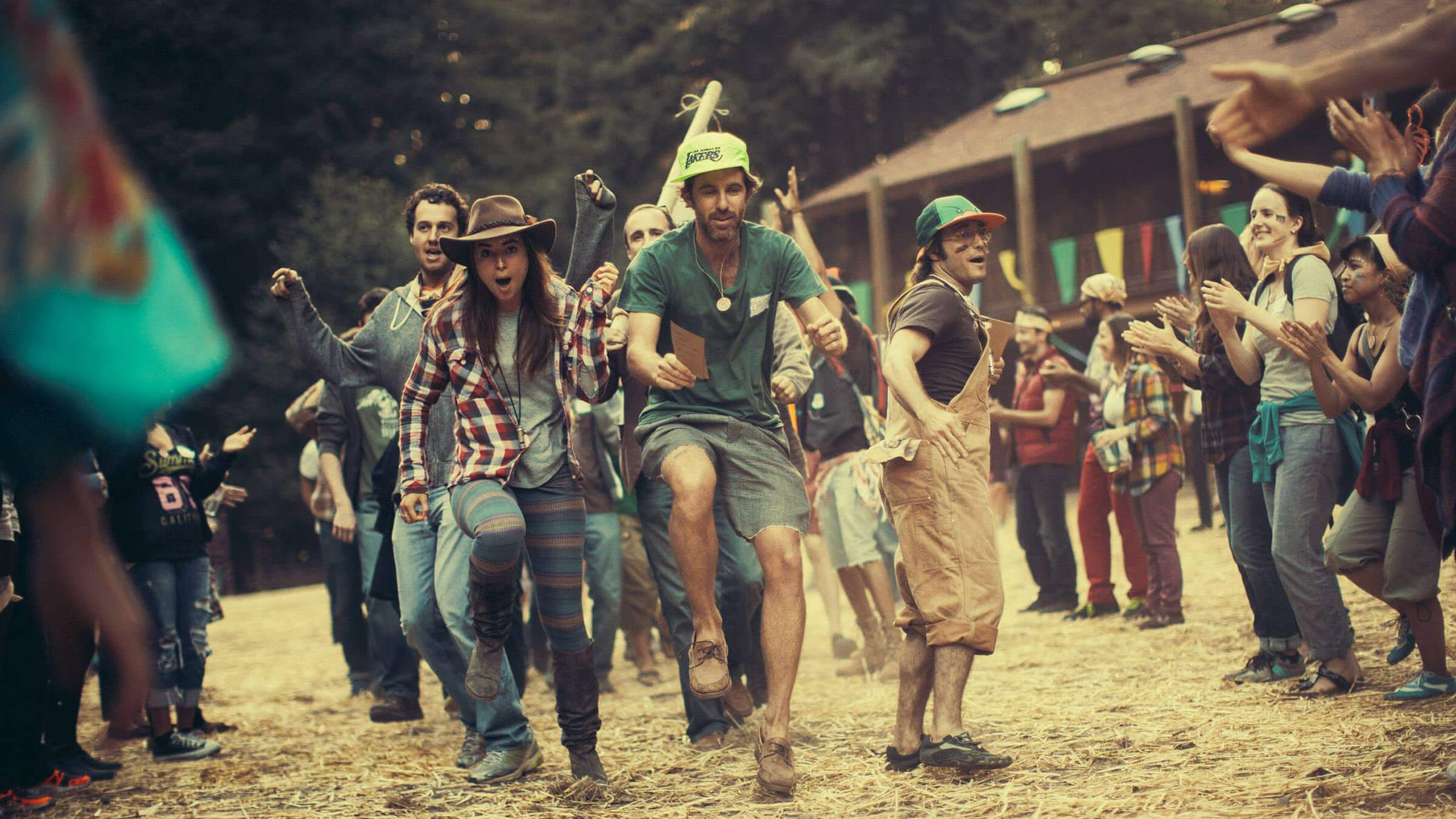 ;
Swimming in the lake, singing songs by the campfire, telling scary stories under the covers with your fellow campers – for many, summer camp was the epitome of childhood. Surrounded by nature with new friends and no parents, it was pure fun without consequence, freedom without responsibility. It was the best parts of being a kid and none of the worst, all rolled up into one unforgettable experience.
No wonder so many nostalgic adults are falling over their fully-grown selves to do it all again, even if just for a weekend.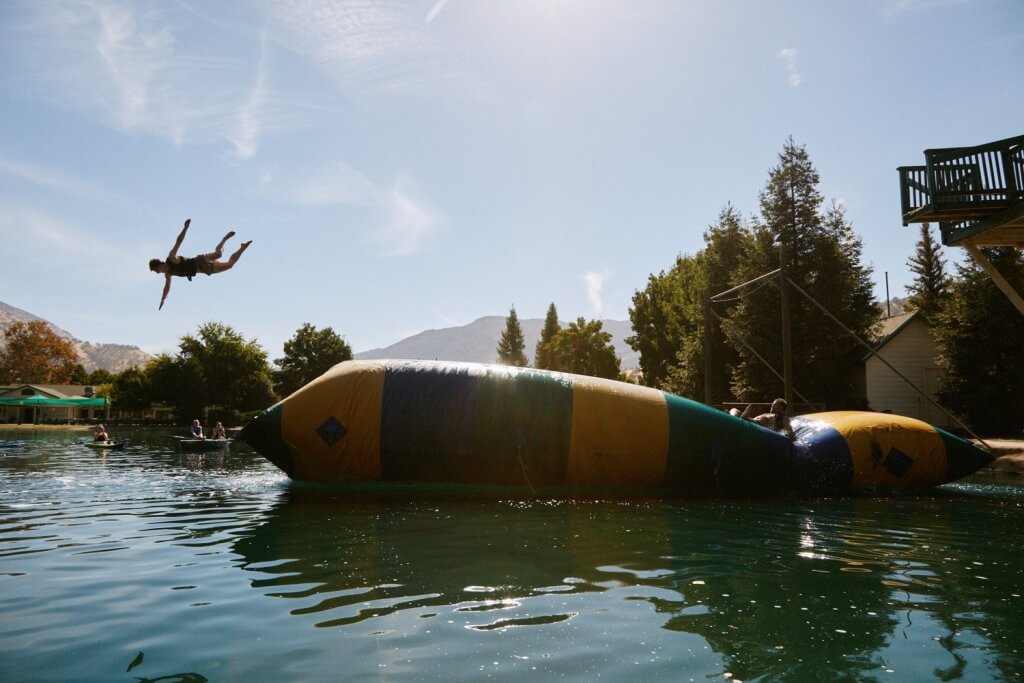 Adult summer camp is exactly what it sounds like, and it's become a wildly popular thing to do, especially in the US and Canada where sleep-away camp culture has its roots. From New York to Northern California, and Texas to Toronto, grown-ups are signing up by the bushel to sleep in randomly assigned bunks, eat hot dogs in mess halls, do arts and crafts, play field games and make tons of random new friends.
So what's fuelling this trend? "I'd say the main draw of summer camp for adults is the ability to disconnect from work and technology while also connecting with likeminded people who are interested in having fun and playing," says Adam Tichauer, Founder and 'Head Camper' at Camp No Counselors, which holds sessions near major cities throughout North America. "It's the nostalgia of going back to camp, but with the freedom of being an adult with no counsellors or rules."
It might be tempting to see adults barrelling down giant waterslides, or wearing war paint for a game of tag, and accuse them of being overgrown kids contributing to the infantilisation of the millennial generation – we are, after all, living in the age of fashion rompers and 'adulting' classes – but it's not about that. Not exclusively, at least. Across the board, adult camp founders and directors cite connecting with others as the key reason to roll up your sleeping bag and head to camp as a grown-up. "I've seen a big element of acceptance involved in camp," says Brittany Gibbons, founder of Camp Throwback, which claims the title of the original adult summer camp. "Making friends as an adult is difficult, and summer camp is a great place to meet groups of people just like you, looking to recapture something fun and escape the world for a while.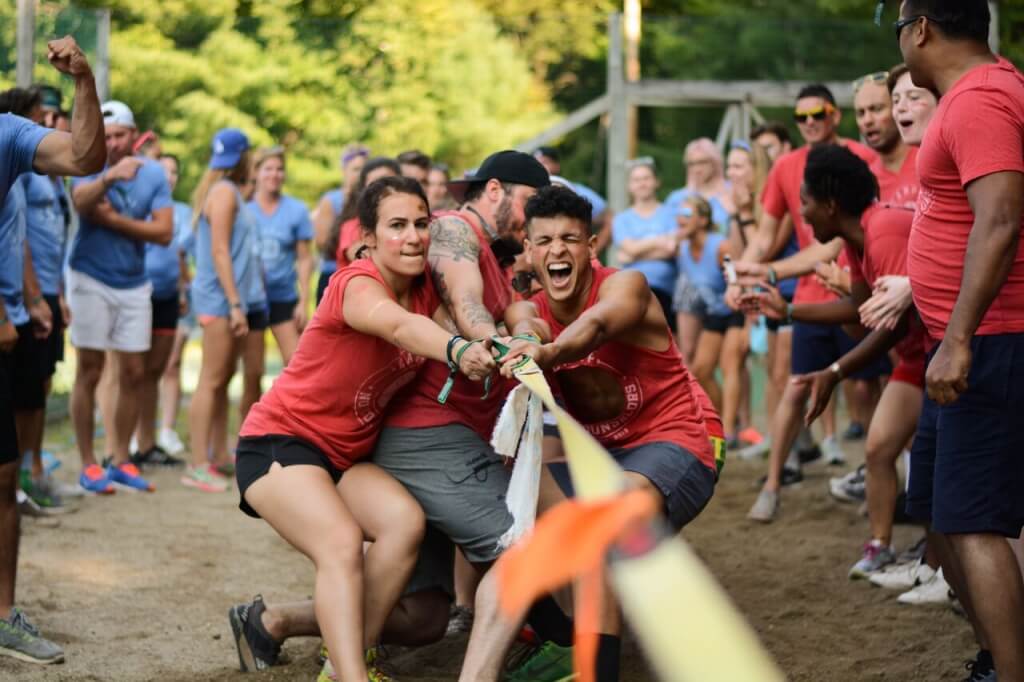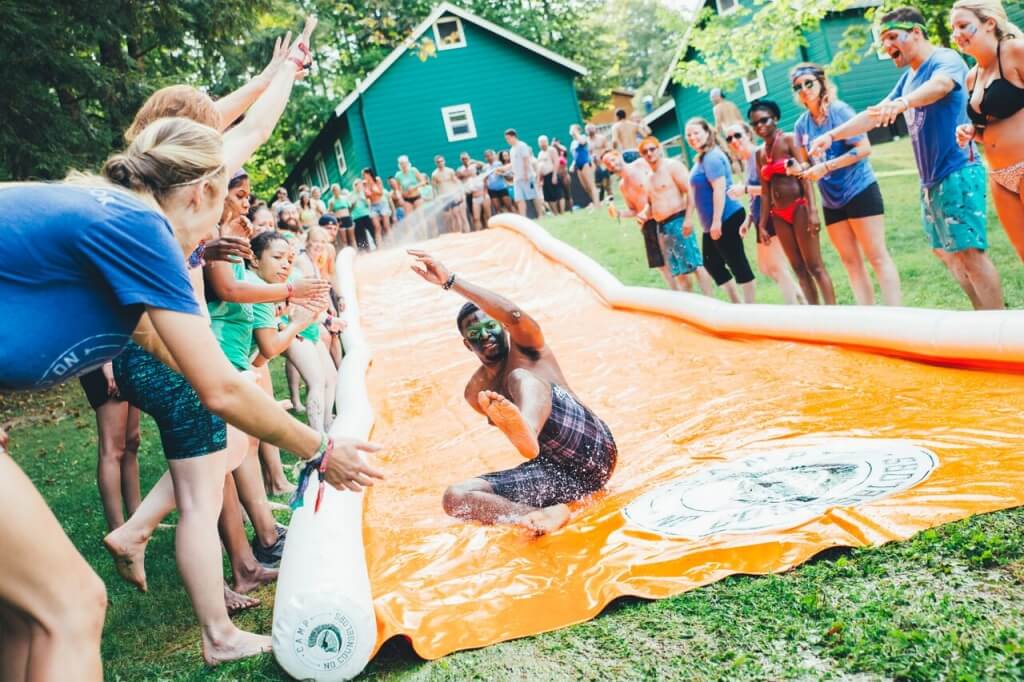 "Camp Throwback campers have ranged in age from 21-72, and our largest demographic is between 28-45. These aren't millennials hoping to not grow up, it's multiple generations hoping to find someplace they feel accepted and happy. Adults are not exempt from bullying or feeling socially awkward, and it's my pleasure to provide a place where you can be yourself and feel welcomed."
For many, it's an opportunity to strip away the veneer of adulthood. As Michelle Goldblum, co-founder of wellness-oriented Soul Camp, sees it, camp is about rediscovering our more authentic selves, something that came more easily to us as kids: "Camp was a simpler time, and so many of us are wanting a taste of that yet again. Adults are longing for the opportunity to show up as they truly are – not the role they play or the title they have, but just as themselves."
Considering checking out the adult summer camp experience for yourself? From boozy to booze-free, music to space missions, there's something for everyone on this year's camp calendar. Try one of these on for size…
What: Camp Throwback
Where: Clarksville, Ohio
Who: Kid-At-Heart Campers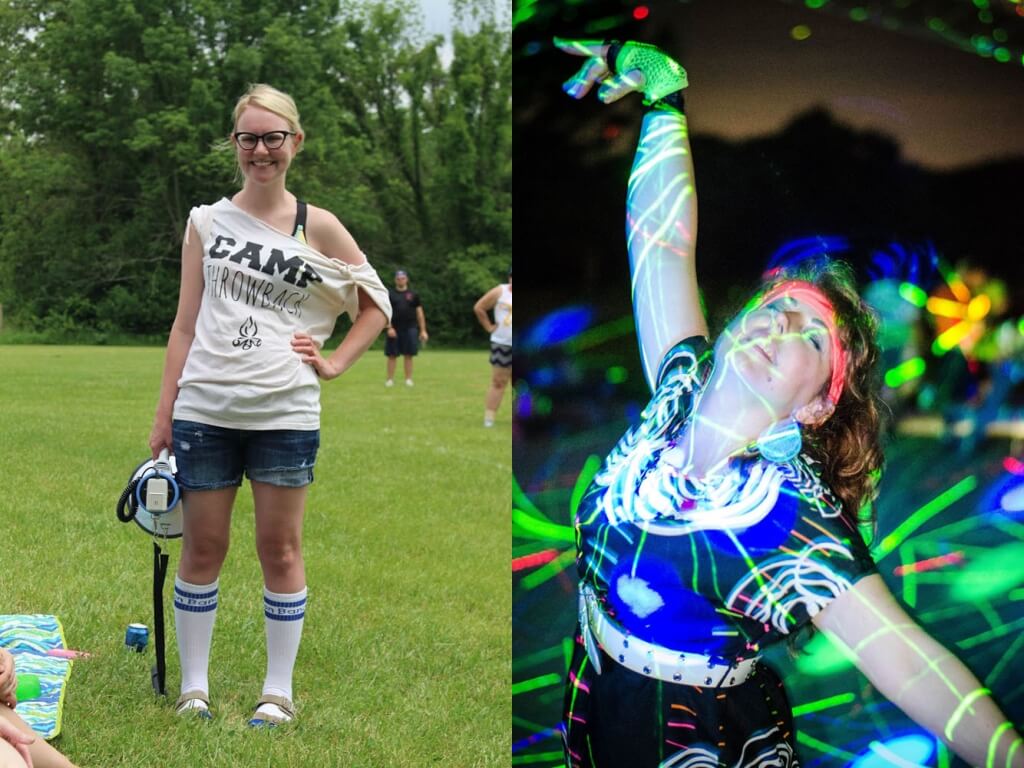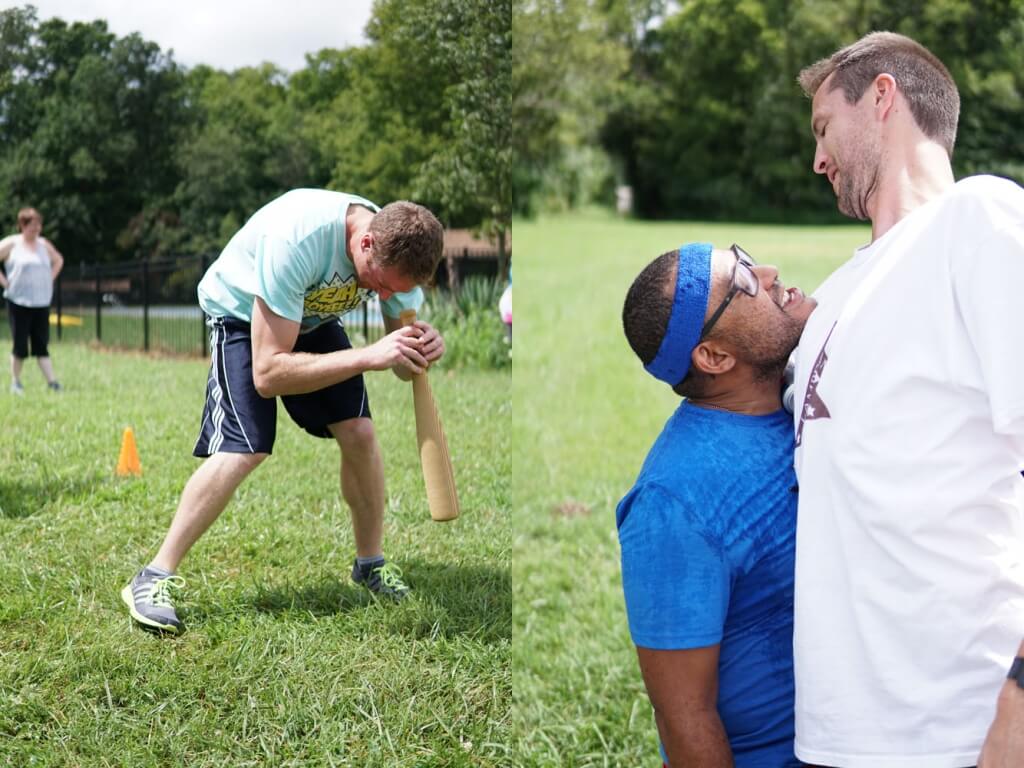 This inclusionary 4-day getaway is open to any and all who "want to re-experience their youth – friendship bracelets, archery, drunk field day, dodgeball – in an 'I'm okay, you're okay' environment," says Gibbons. "We aren't a spring break camp, or a hook up camp, we're just a really chill place people can gather to have fun." 'Chill' is a good word for it: campers can cherrypick what they do (or don't) want to get involved in, from swimming to crafts and campfires, and because it's for responsible adults, the camp takes a relaxed BYOB (bring your own) policy towards alcohol. It's the ultimate feel-good getaway for those looking to recapture their youth, but better: "It's like an adolescent do-over," Gibbons muses. "The perk is that now you are an adult, done going through puberty, and can legally drink."
campthrowback.com
What: Camp No Counselors
Where: Several Locations Across US and Canada
Who: Party People Campers
If you've ever looked back on your childhood camp experience and thought, "You know what would have made camp even better? An open bar!", then this is the camp for you. Camp No Counselors hosts 4-day sessions across North America, each with an exceptionally nostalgic activity programme …and unlimited booze. Highlights include adventurous classic camp activities (zip-lining, slip-n-slides, hiking), late-night theme parties and the infamous colour wars, which see the camp divided into teams to compete in a series of field day competitions like relay races and tug of war (winning team gets bragging rights until next year). The talent show is also a clear favourite, which according to Tichauer, is "an opportunity to be silly, laugh at ourselves or just try something new that puts us outside our comfort zones. The vulnerability of those who get up on stage in front of the group is contagious throughout the group of campers and sets the tone for everyone to be honest, authentic and sincere with each other." Get ready to play like you're 10 and party like you're 20.
campnocounselors.com
What: Soul Camp
Where: Chicago, New York and California
Who: Wellness-Minded Campers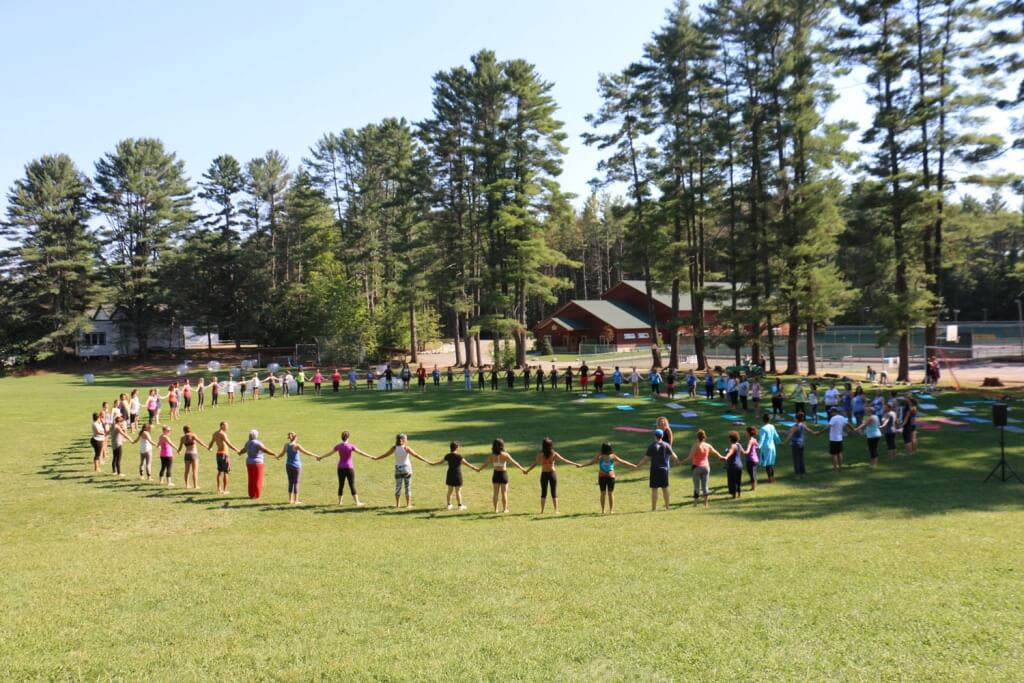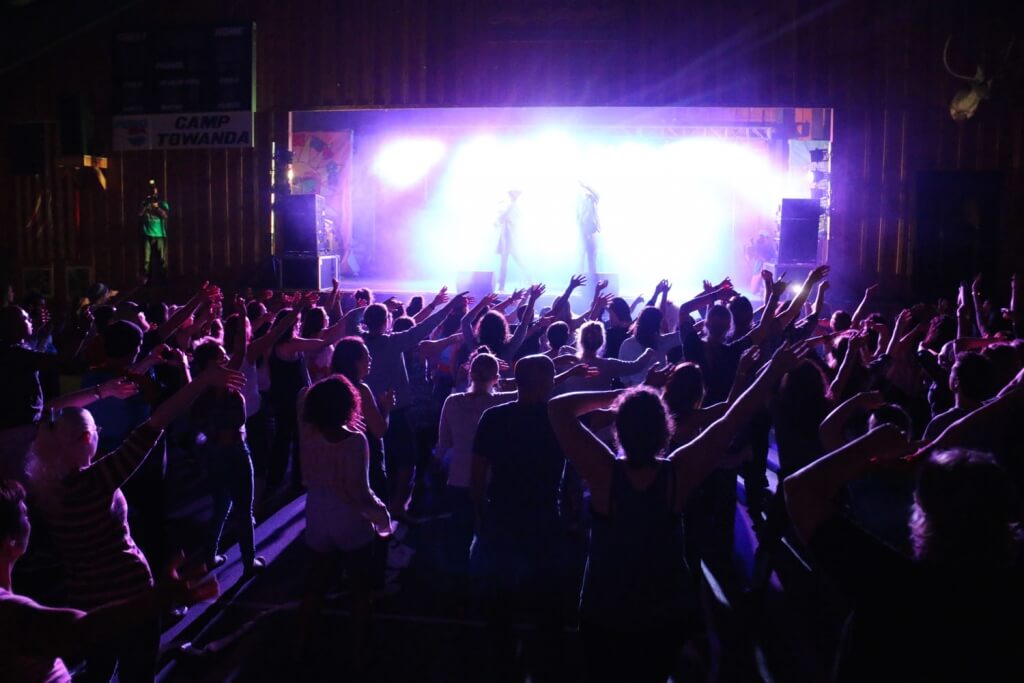 Putting a wellness spin on the traditional camp experience, Soul Camp is kind of like a yoga retreat, but with more campfires and a community-oriented atmosphere. There are crafts to be made (indigo dying, dreamcatcher making), group sporting activities to be joined (yoga, cardio bootcamp) and talks to be heard (live entertainment and speaker series by thought leaders and wellness experts). But alongside the meditation sessions and essential oils workshops, campers will also find ageless camp activities like horseback riding, talent shows and adventurous ropes courses, all created to bring people together and nurture their minds and bodies, as well as connect with others. As Goldblum observes, campers have a good time, but it's more than that: "People leave Soul Camp with their new family. The bonds that are formed at camp are like no other – people have met their partners, their best friends. Truly their new tribe."
soul.camp
What: Adult Space Academy
Where: Huntsville, Alabama
Who: Campers On A Mission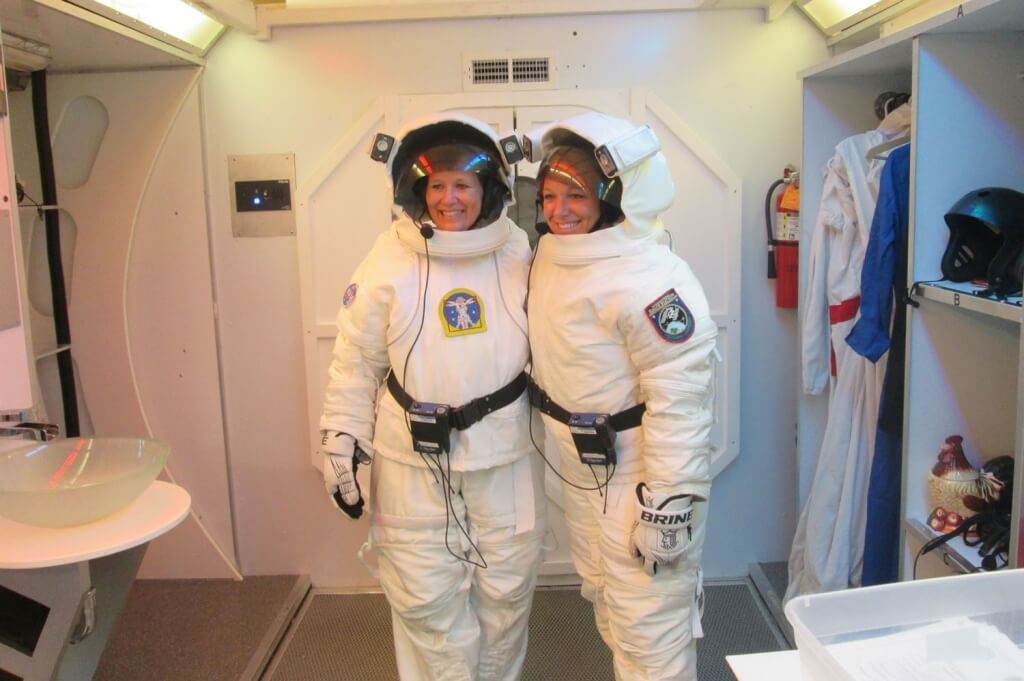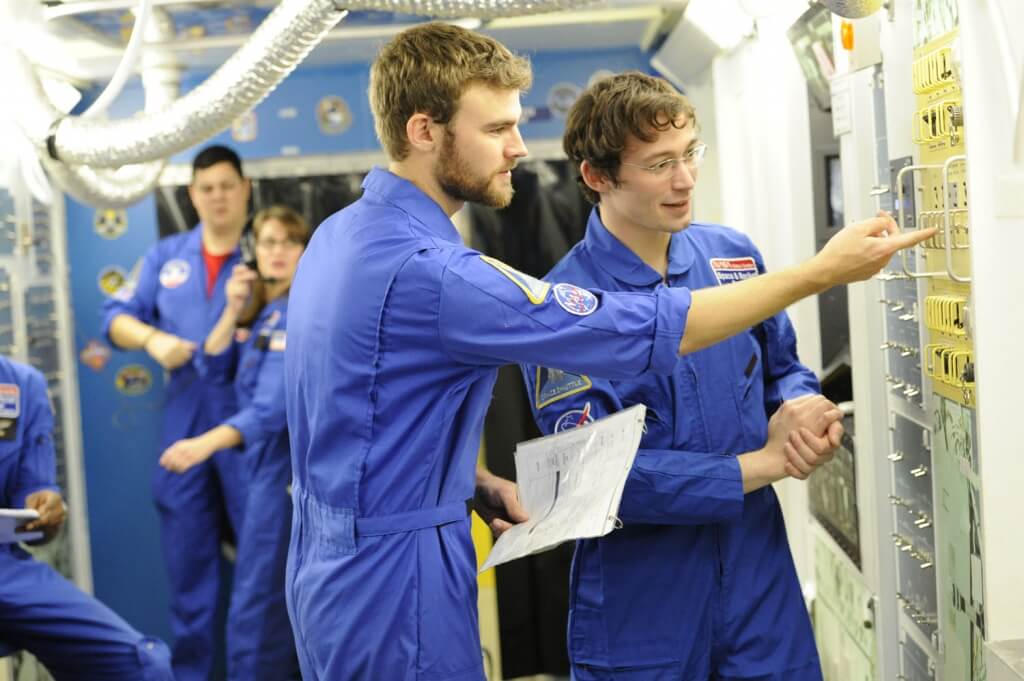 No '90s kid was immune to the desire awakened by those space camp commercials on TV, but few had parents willing to drop a wad of cash on the experience. Well guess what? Now you're a fully grown adult with disposable income, and space camp still exists. Head to Huntsville to join up with your crew of new besties for a 3- or 4-day adventure that sets you up as a trainee astronaut, complete with interactive space missions. Construct and launch your own rocket, go on team-building missions on the ropes course, put your engineering know-how to the test and design a protective heat shield. And yes, you'll get to strap into that iconic Multi-Axis Trainer, just like kid-you always wanted.
spacecamp.com
What: Welcome Campers
Where: Camp Lennox, Massachusetts
Who: Music-Loving Campers
We've reached peak awesomeness, people: the event geniuses at The Wild Honey Pie have created an experience that's part summer camp, part music festival bonanza. One minute you're playing kickball and going on a nature hike, the next you're rocking out to one of the many musical performances around the event location at Camp Lennox. There will be stargazing and campfires, an ice cream social and morning cartoons, but also plenty of live music and DJ sets throughout the weekend. It's the perfect mixed tape of adulthood and childhood, playing just for you.
thewildhoneypie.com
What: Camp Grounded
Where: Mendocino, California
Who: Nostalgic Campers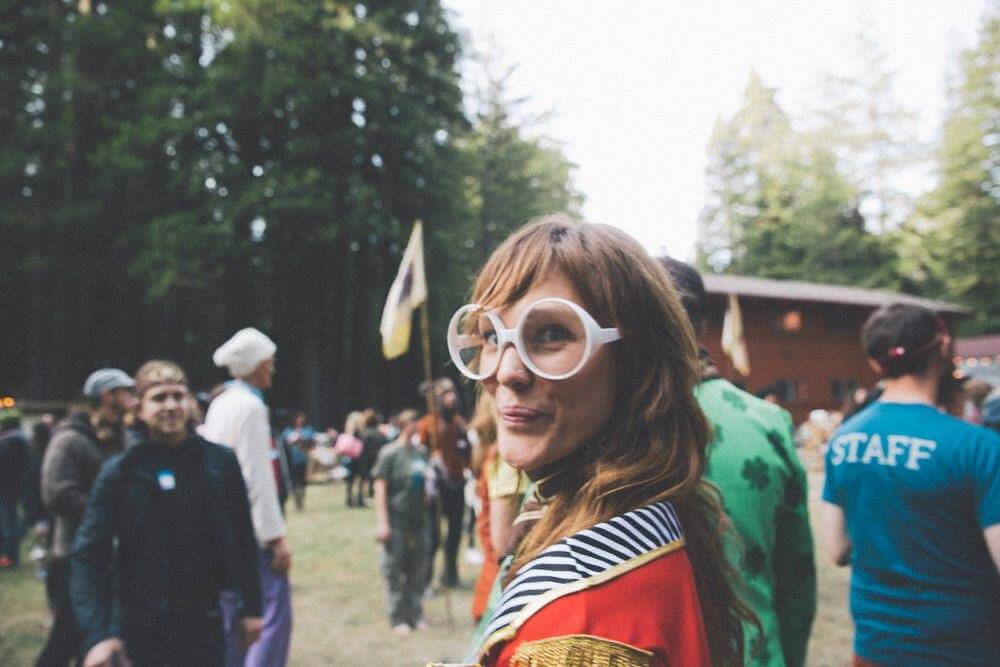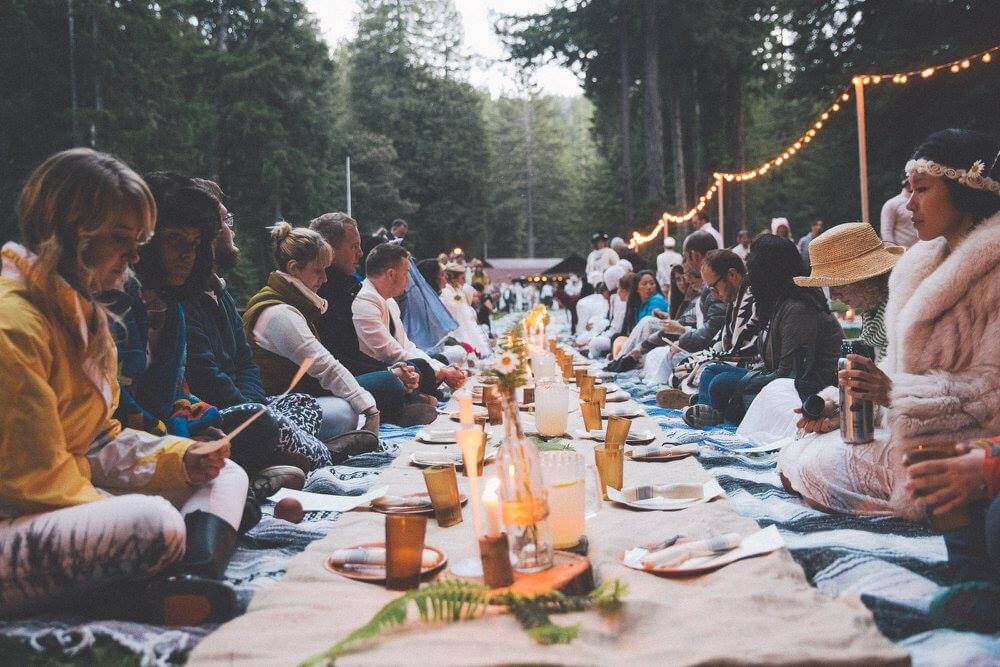 If a 1930s camp tucked into 2,000 acres of redwood forest with secret swimming holes, rope swings and river trails made for inner tubing doesn't do it for you, then we can't help you. Seriously guys, this is basically the set of a '90s summer camp movie. During your 4-day session, you can try your hand at one of more than 25 'playshops' in activities both classic (candle making, archery, ropes courses, tie-dying) and oh-so-millennial (acroyoga, capoeira, analog photography, superfood truffle cooking) – they may be designed to minimise the dreaded FOMO (fear of missing out), but with so many tempting options, you might go into decision overload. Add to that a full wellness and sports programme, as well as the iconic camp experiences of colour wars, talent shows and camp-wide dances, and you just might find yourself in sleep-away camp heaven.
campgrounded.org
What: Camp John Waters
Where: Kent, Connecticut
Who: Campers Who Sing "You Can't Stop The Beat" Into Their Hairbrushes
Fans of John Waters movies, it's your lucky day: the legendary filmmaker is putting the 'camp' into, well, camp with a sleep-away experience that lets you "relive your filthy childhood while participating alongside other trashy campers." Not only will John Waters be present and accounted for, he'll be doing things like judging a John Waters costume contest, reading a John Waters book, performing a John Waters one-man show, hosting a John Waters movie marathon and fielding questions in a John Waters Q&A session. There'll also be pontoon boat rides, Hairspray karaoke and Bloody Mary bingo alongside more traditional camp activities. Unfortunately, there's only one magical Camp John Waters weekend this year and it's already booked out, but that gives you a whole year to brush up on your movie trivia and prepare for next year's session – or check out one of host camp Club Getaway's other themed weekends, like Sports Fun, LGBT or Young Professionals.
clubgetaway.com
Article by Jessica Keller
What most makes you want to retreat back to the carefree days of childhood with a summer camp for adults?