';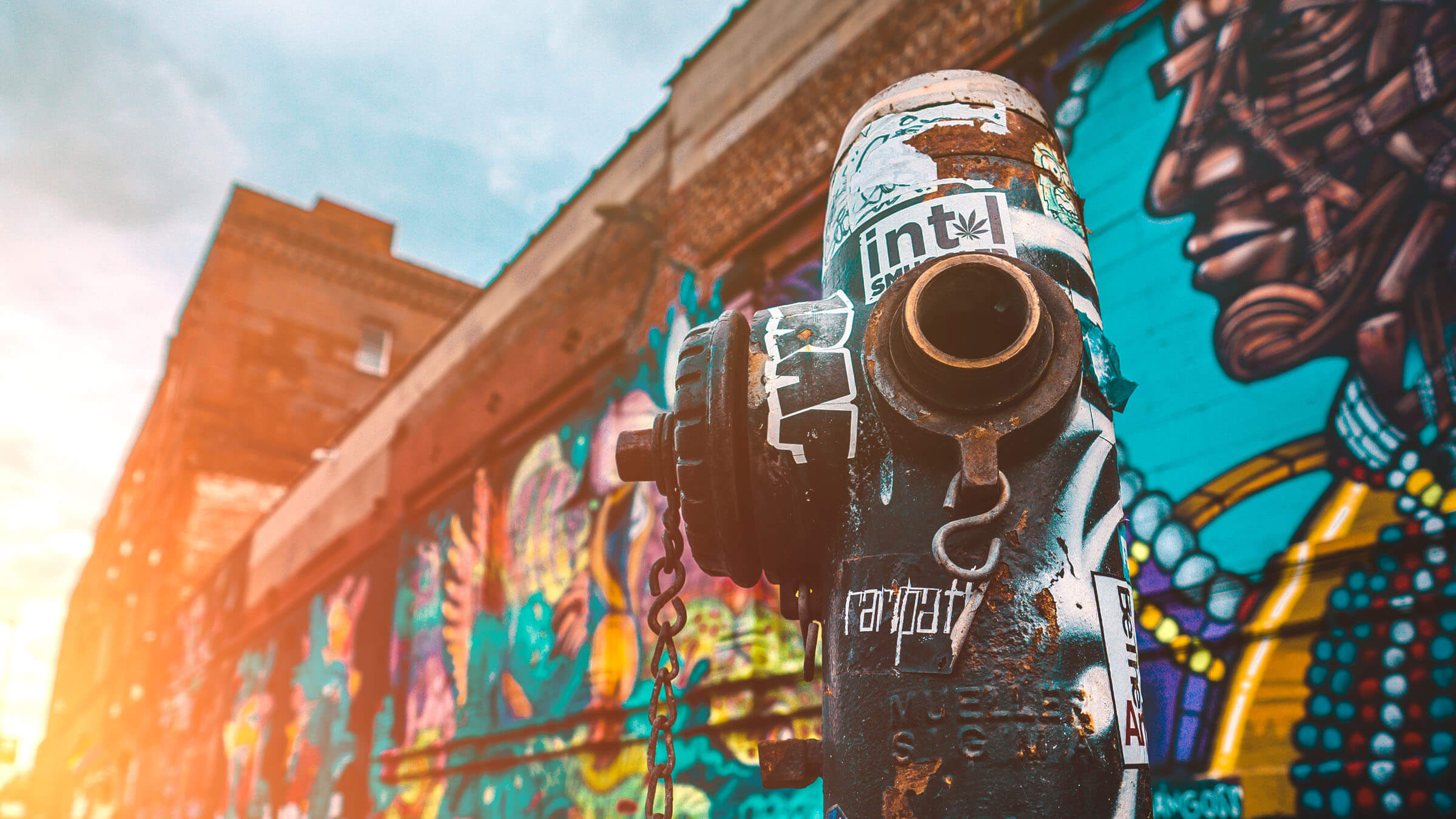 Undoubtedly every street artist enjoys letting his or her imagination roam free on the walls – it's as part of the creative process. When these surfaces turn out to be part of abandoned buildings, it's even better.
A support for some, an inspiration for many, urban structures that have fallen out of use and, sometimes, are doomed for destruction offer endless possibilities for artists. When municipalities and artists shake hands – and spray paints – to agree on the transformation of a neglected space, it usually announces the start of a successful project, a window into street art for any interested viewer and a beautifying force for public spaces long forgotten.
We take a look at how artists can appropriate and transform broken walls and surroundings, one brushstroke at a time.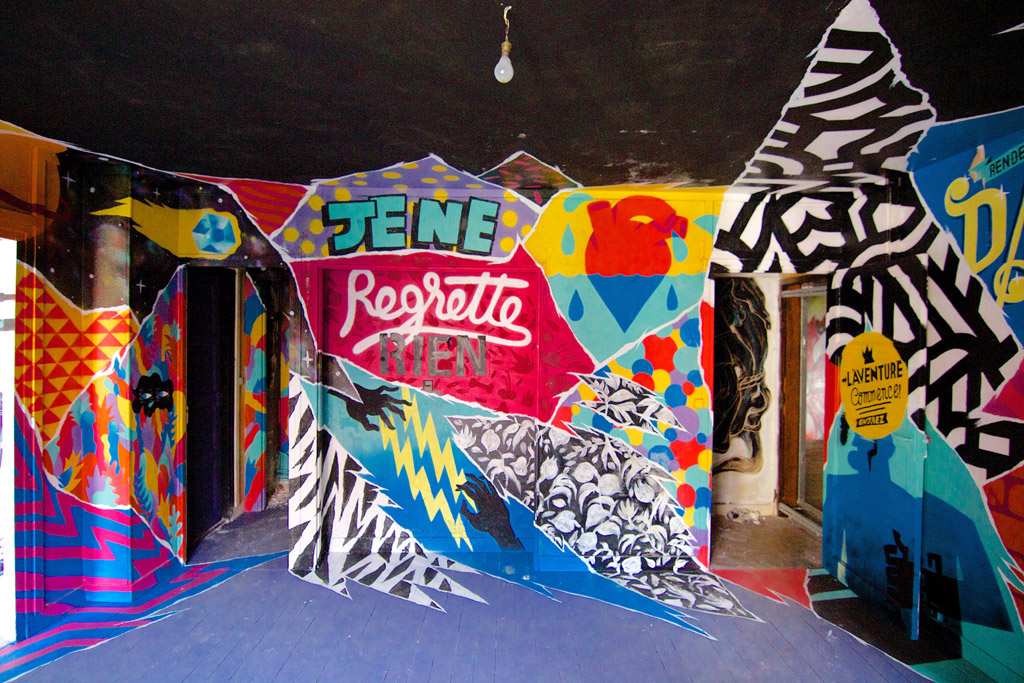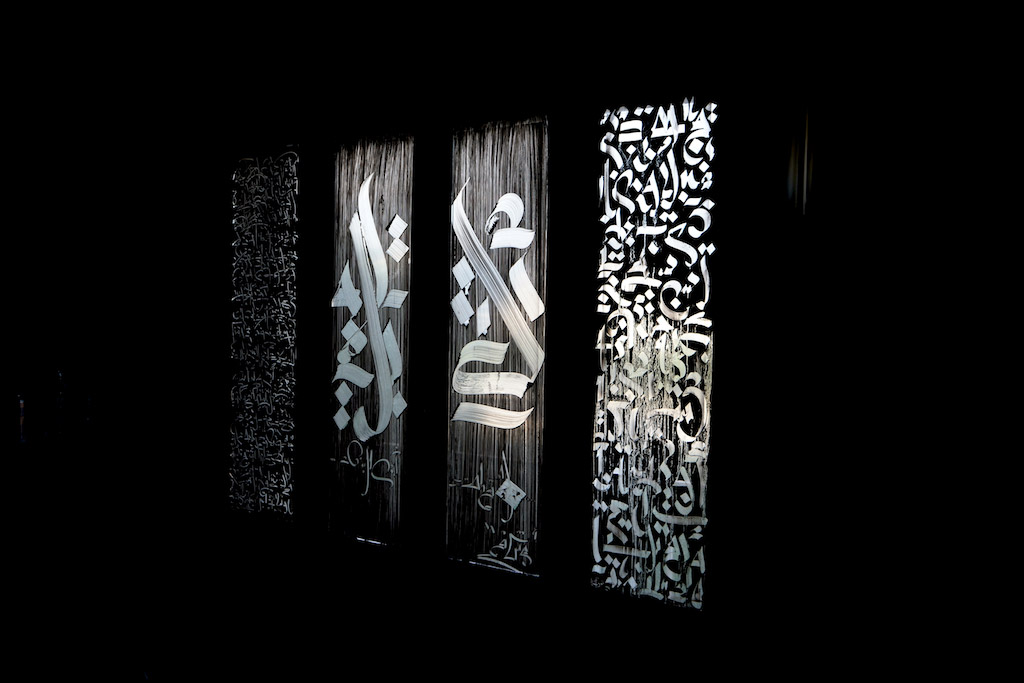 [Photo at left: tourparis13.fr. Photo at right: Gallerie Itinerrance]
La Tour Paris 13
It was the initiative of one, the agreement of two, but the project of many. Galerist Mehdi Ben Cheick gathered no less than 108 artists from around the world in one place – La Tour Paris 13, in Paris' 13th arrondissement – for one common mission: decorate everything. The only rule was that, in over 9 floors and 36 apartments, not one tiny parcel of the 4,500sqm at their disposal should be spared.
This giant exhibition brought a cultural and international dimension to one of the biggest street art movements in the world. The performance was spectacular, from beginning to end when the building was demolished one month after opening the artwork to the public. Even if the exhibition itself was ephemeral, every floor and every corner of every apartment has been immortalised and documented online.
Visit La Tour Paris 13
The Living Wall
Russian artist Nikita Nomerz has always been fascinated by the interaction between environment and objects. While travelling the world, he finds inspiration through abandoned structures behind which he sees a characteristic, a personality trait he'll bring to light with his painting. Buzzing with ideas, he works on each and every one of them in order to bring his concepts to life. Discover one of his moody and unusual creations in this making-of video:
Circle of Abstract Ritual
Nomad and artist Jeff Frost is what one could call an avid collector. From wildfires to storms – all spotted in abandoned houses – he has taken hundreds of thousands of pictures documenting his amazing two-year road trip of exploration. His incredible film is an ode to creation and destruction, a piece of art "for the sake of art", as he describes it rightly, which holds viewers eyes wide open in fascination.