';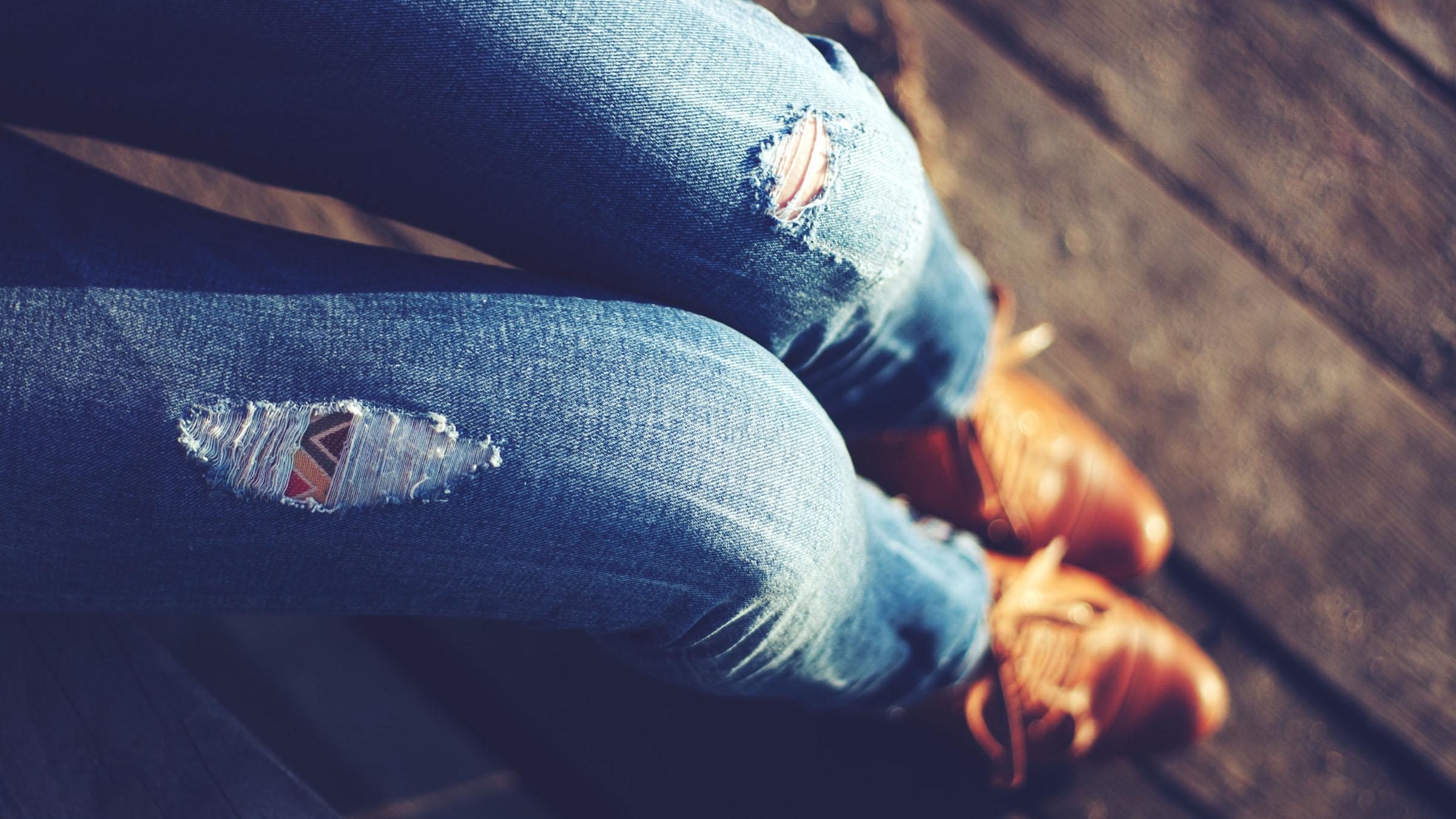 ;
The catwalks and fashion designer showroom presentations made it clear: denim will be huge for spring/summer 2020.
Of course, public interaction and in-person shopping trips remain up in the air for the moment, but while you're self-isolated at home to protect yourself and others, let this denim list be your guide for versatile looks to wear at home, over video calls for work and with friends, or simply ideas for when we're all finally out and about again. And if you're able to work from home during this time, please make the effort to support your favourite fashion retailers by continuing to shop with them online.
In the meantime, check out the trends to watch:
Slouchy Denim Overalls
Overalls are back – with a twist. The latest iteration of the classic one-piece instant outfit features a relaxed or loose fit and a slouchy, oversized silhouette – just about any denim wash will do. The effect is fashionable yet laid-back, and makes it easier than ever to wear the look with ease.
Pair your overalls with fitted or relaxed-fit tees, long- or short-sleeved. For shoes, sneakers work best, or roll up the cuffs to style them cleverly with boots. Denim brand Levi's designs a lot of great options: in fact, overalls were invented as protective work clothing in the 1890s by Levi Strauss and Jacob W. Davis at Levi Strauss & Co.
View this post on Instagram
View this post on Instagram
Wide-Leg Jeans
Wide-leg silhouettes are enjoying a moment – not to the exclusion of denim. These trousers are easy to wear and offer another work-appropriate denim silhouette, if you have a casual office dress code. Buy a pair now, and you'll wear them all the time when the world gets back to in-person meetings, brunches and strolls in the park; they wear well for so many informal occasions.
The new wide-leg jeans tend to be high-waisted and cropped above the ankles, inviting them to be worn with sandals, sneakers, boots or heels – and a bevy of the season's crop tops. While skinny jeans will always look great, the wide-leg jean is a welcome (and comfy) refreshment.
View this post on Instagram
View this post on Instagram
Denim Mini Dresses
Modest styles are still big, but at the other end of the spectrum, legs are definitely in. Mini dresses are one of a number of top trends for the Spring/Summer 2020 season that are all either directly derived from – or are new, modern references to – 1960s fashion. After all, the mini dress was one of the definitive style aesthetics of the Swinging Sixties.
Available in a rainbow of washes and styles, this trend is for anyone who loves short dresses. Choose from strapless styles, capped sleeves, button-down designs, body-conscious mini dresses and loose, relaxed silhouettes alike. To get more out of your denim frocks, switch up the way you style them: for example, add a cardigan or jacket, wear heels or sneakers, switch up your earrings or gird your waist with a different belt.
View this post on Instagram
View this post on Instagram
Vintage Washes
Denim washes that look as if they've been through the ringer are a major aesthetic for the Spring/Summer 2020 season. Shop new denim blouses, jackets, skirts and more with vintage washes, or reach for the real thing by scouring the websites of amazing retro, vintage and pre-loved fashion purveyors – in an era when sustainability is top of mind, it's wonderful when a trend emerges that can only be described as pre-worn inspiration. A lot of affordable brands are in on this trend, and recommended retailers of used fashion run the gamut from those selling previously worn high-street brands to amazing deals on high-end designers.
View this post on Instagram
View this post on Instagram
Two-Tone Denim
Designers gave so much attention to developing denim washes for the season, that they often couldn't choose just one. Case in point? Two-tone denim is trending for Spring/Summer 2020. The aesthetic appears in the form of colour-blocked denim jackets and jeans, and while some brands opt for a palette of three washes or more, two-tone is arguably the most attractive – and by far the design decision getting the most traction.
Two-tone denim is fun and adds a twist to your everyday jeans, but it isn't overly trendy in a way that creates waste. You can still get extensive wear out of these items, as you would with your single-wash denim. May we suggest two-tone denim jeans with a slightly flared silhouette? Stovepipe silhouettes are also quite flattering.
View this post on Instagram
View this post on Instagram
Exposed, Decorative Seams
Jeans are also making an impact by taking the seams outside. Designers the world over (including Versace and Ulla Johnson) showed elegant denim styles featuring front seams running straight down the middle of the legs, as well as gorgeous denim pleats,  seams as denim piping, decorative seams bisecting the sides of the legs, and more. To create the illusion of longer legs, wear front-seam trousers for a lengthening optical illusion.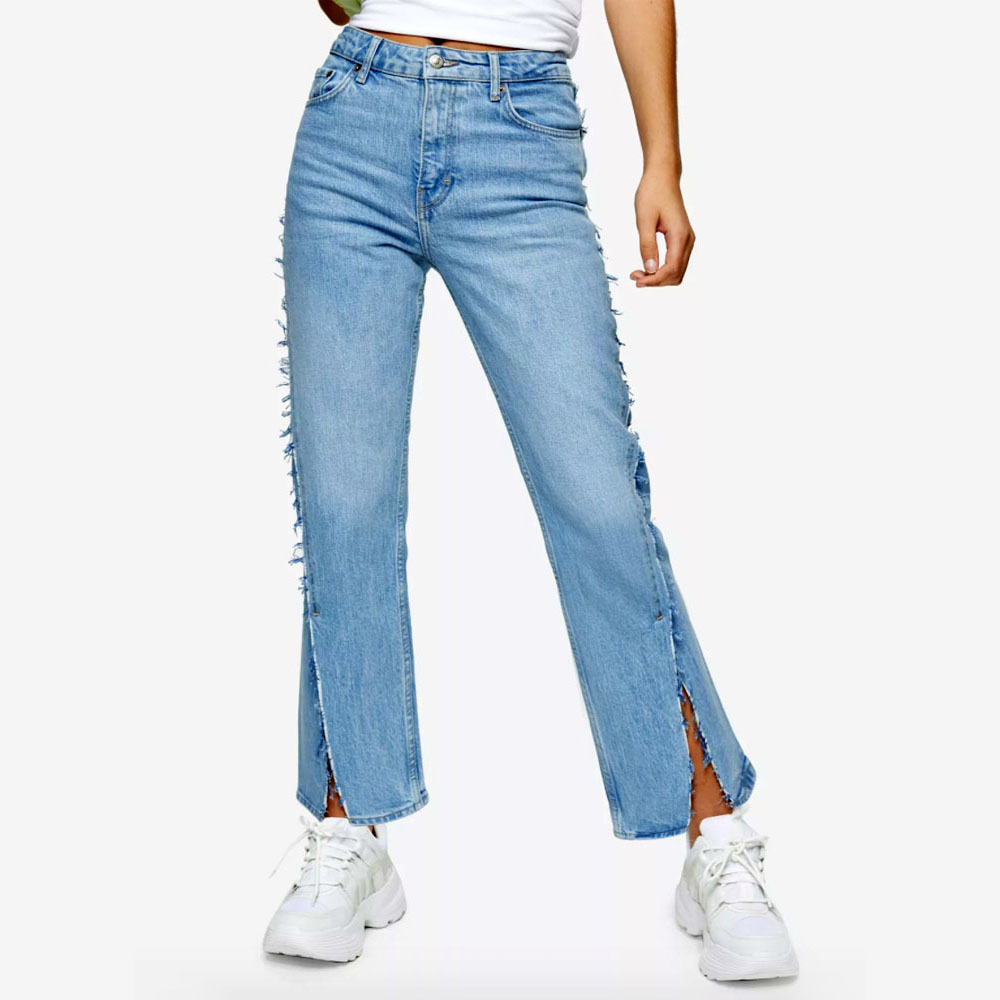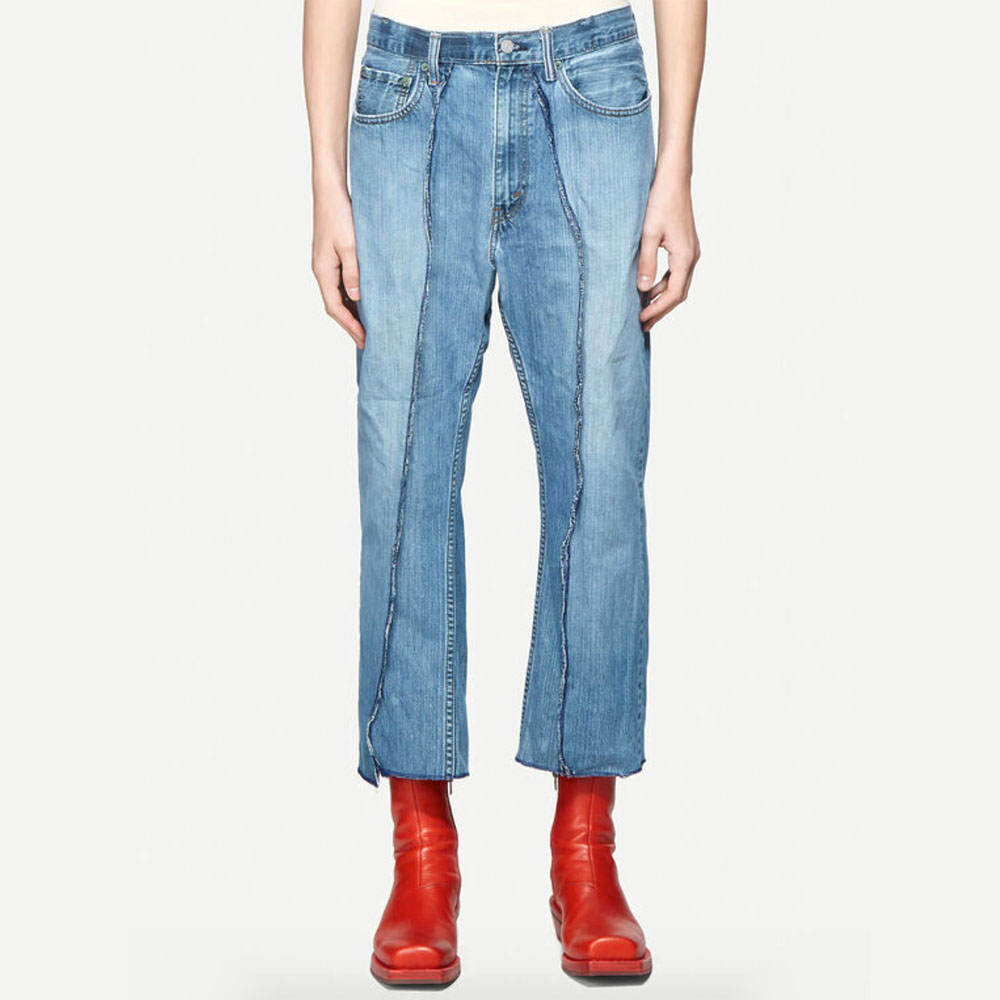 [Image at left: Topshop. Image at right: LN-CC]
Head-To-Toe Denim
Recalling images of then-couple Justin Timberlake and Britney Spears on the 2001 American Music Awards red carpet, the head-to-toe denim aesthetic is back. Bella Hadid, for one, softened up the sexiness of a denim corset top with an oversized denim shirt, unbuttoned and worn like a jacket, and relaxed-fit denim jeans. Meanwhile, many designers are offering matching denim suits, pairing denim blazers with complementary denim trousers; Gucci showed a multi-tone denim men's jacket with multi-tone jeans during Fashion Month.
If you've never done the look before, start with a simple pairing such as a denim chambray button-down shirt, tucked into denim skinny or straight-leg jeans in a contrasting wash. Wear an interesting belt to complete the look and to break up what would be the monotony of denim.
#staysafe #stayathome #selfisolation #selfisolationactivities
View this post on Instagram
View this post on Instagram