';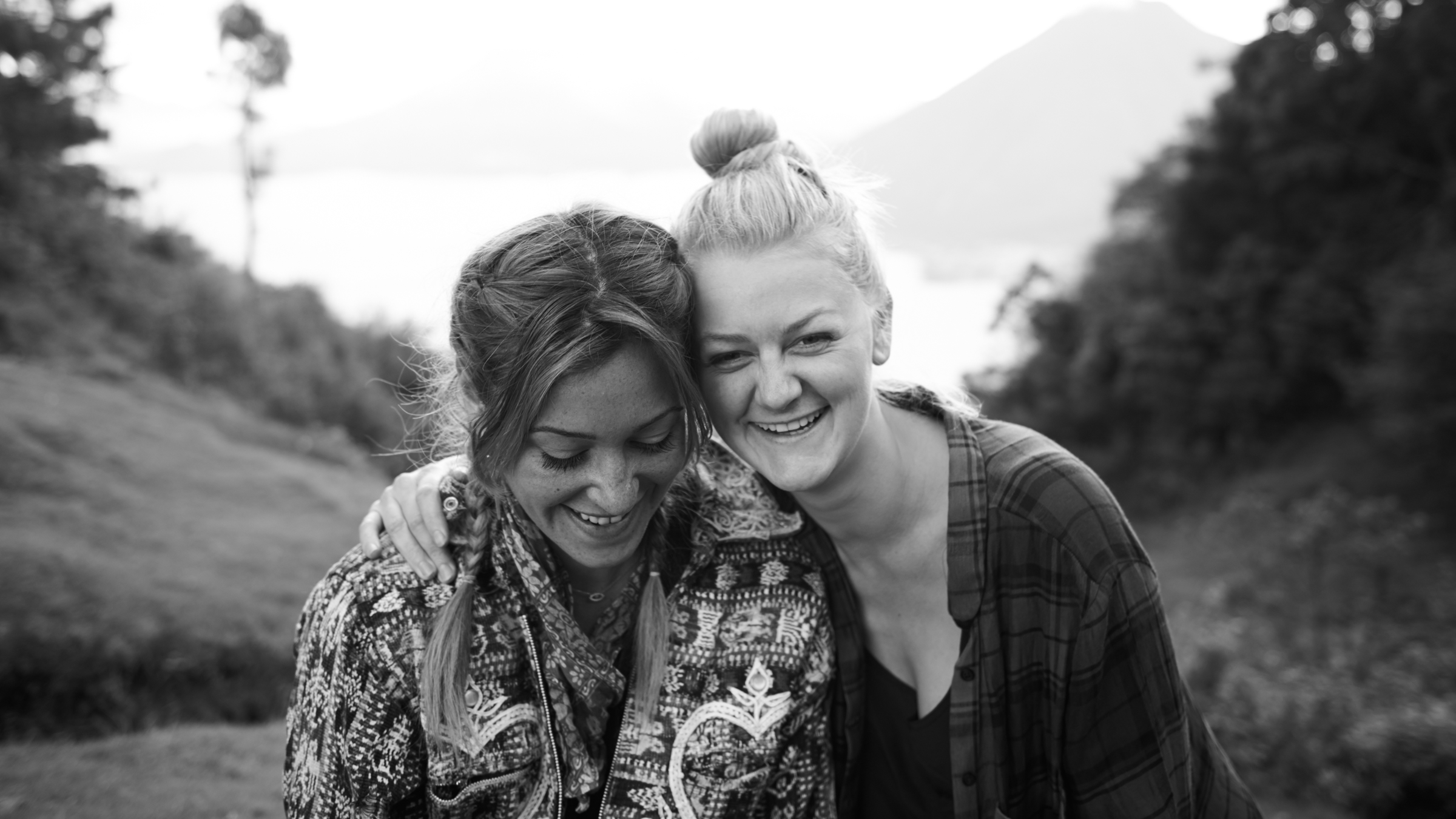 ;
Sustainable style means different things to different people. Some focus on the conscious consumer who invests in a few high-quality, timeless items rather than constantly stocking up on trendy pieces that are passé by the next season. Others place the burden squarely on designers and producers, demanding they use eco-friendly materials and production methods. New York-based label Harare does its part – ticking all the buzzword boxes like "ecologically friendly", "locally sourced", "sustainable" – while making sure fashionistas do theirs. Her clothes have an effortlessly cool, sophisticated air and manage to look very "now" without trying too hard to be trendy.
In short: young urban professionals, party girls and working mothers can all find pieces for their chic capsule wardrobe here – and they will still be wearing them for years to come.
The Search For Authenticity
Australian designer Caroline Fuss, founder of the brand that has been one to watch since its New York Fashion Week debut in early 2014, knows that droning on about saving the planet won't achieve much. "People like to think they really care to make a difference," she says, "but the reality is the vast majority of consumers follow the herd mentality, and once the herd decides that fast fashion is not chic any longer, that's when the tipping point will occur." Luckily, Fuss knows how to make fashion chic and sustainable. She's just going about it in her own way.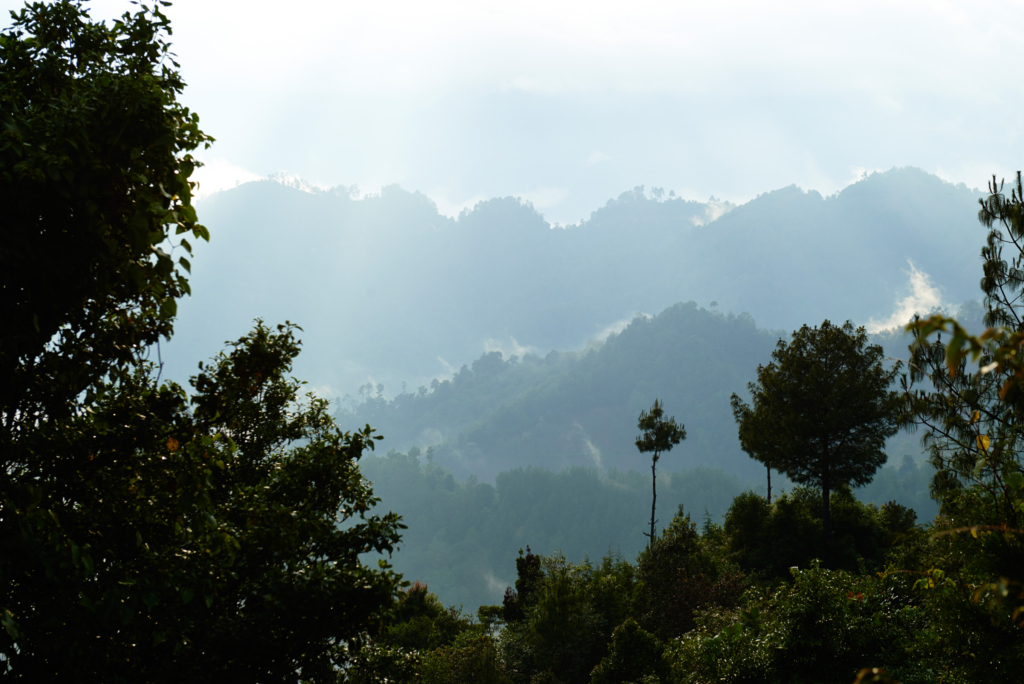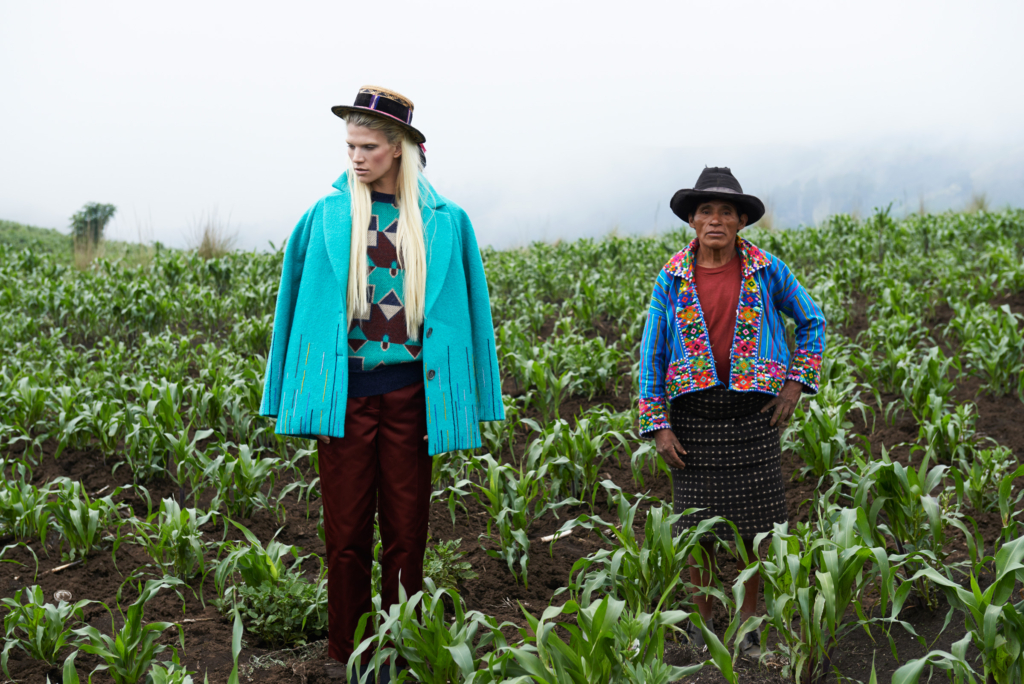 During a holiday following an internship at Proenza Schouler, the colour and texture of the vibrant fabrics Fuss discovered in Guatemala captured her imagination. Instead of simply incorporating those fabrics in her designs or using knockoff products "inspired by" the real thing, she turned directly to the artisans who make these intricate creations, collaborating with local weavers to produce the fabrics used in her first collection.
Asked why, she explains, "I feel as though authenticity is really a very important element in design, and maybe even more so in life in general. How important is it that a person is genuine and true, and how much more likeable are they knowing this about their nature?"
The fact that I'm able to create a sustainable product for the villages I work with is important to me
Support For Traditional Trades
Since opportunities like this — to earn good money by practicing a craft rather than turning to factory work — are few and far between for artisans in developing countries, Harare's support could be instrumental in keeping some craftsmen and women in business — and their traditions alive. This is why, for Fuss, the designs are key, but the hands that make them are just as important. "The fact that I'm able to create a sustainable product for the villages I work with is important to me," she says. "Enabling whole communities to grow their craft trade into blossoming business partnerships with brands like mine is extremely rewarding to witness and be a part of." So rewarding, in fact, that Fuss has big plans for expansion, reaching out to artisans around the world. "The goal for Harare is to have a network of master artisans that inhabit the entire globe. Right now we are introducing traditional crafts from both Sri Lanka (batik) and India (ikat) for the upcoming Fall 2015 season."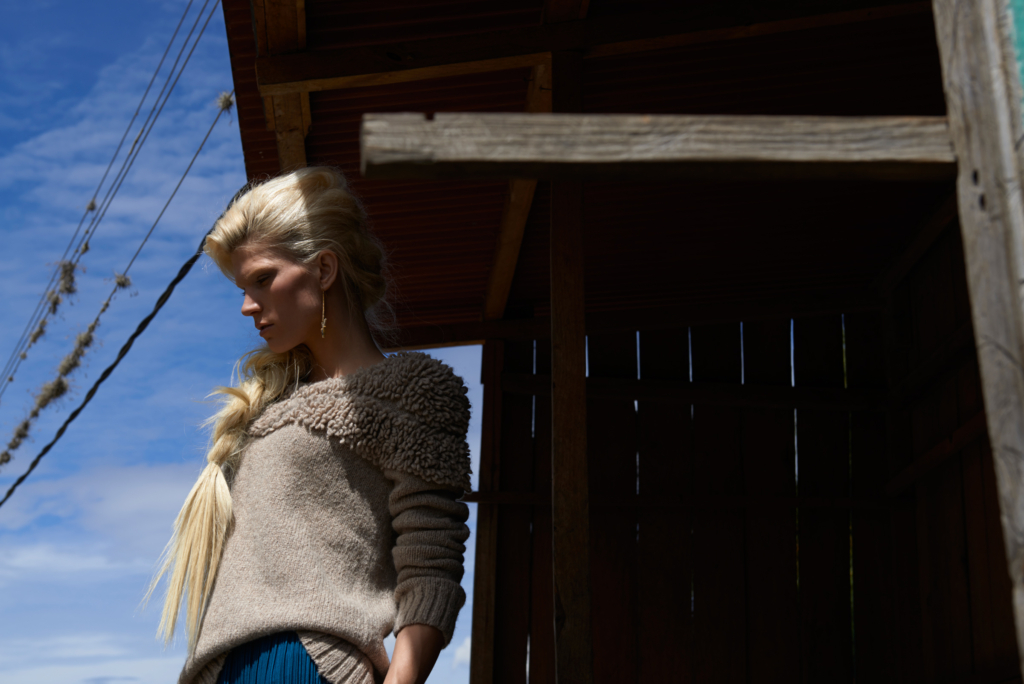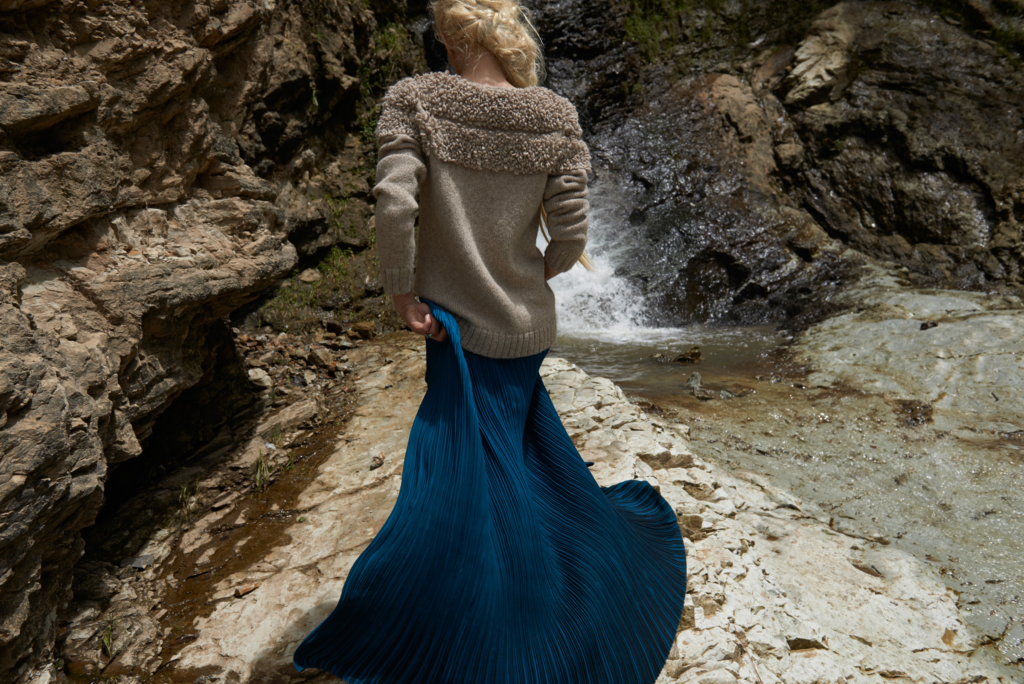 Of course, "ethnic" fabrics are an enduring trend, but with Harare, you can drop the air quotes and relish the fact that each item is testament to an artisanal tradition, without pandering to cliché. The fringe kimono, Fuss' personal favourite from the Spring/Summer 2015 collection, is a case in point. "Aside from being an extremely fun piece to wear, for me it's more about its story and how it came into being. I was actually in Guatemala with the idea of doing fringe, a very non-traditional technique, however one I thought we could achieve due to the way fringe can be woven. I visited my favourite, most skilled weaving family and asked them if they thought they could give it a try. After no less than 4 weeks of experimenting and developing, they mastered a formula to create this style of fringe. The end result is always a little bit of a surprise, especially when receiving the goods weeks later in NYC, but I simply love how this piece turned out and the heart that's in it."
Putting A Face On Fashion
In this collaboration, design and production are very much part of a two-way system. The images on this page were shot on location and show the women who created the fabrics, alongside the type of woman who wears the finished garment. Fuss remembers the trip fondly: "It was a very special moment to show the artisans and their textiles in a finished garment, it is a side of production they very rarely get to see. At this stage I had worked with some families and communities for over one and a half years, and visited them frequently in between… in fact more so than my own family back in Australia. They were very touched, as was I by the whole interaction."
Article by Fiona Brutscher
What fascinates you most about the approach of Caroline Fuss?