';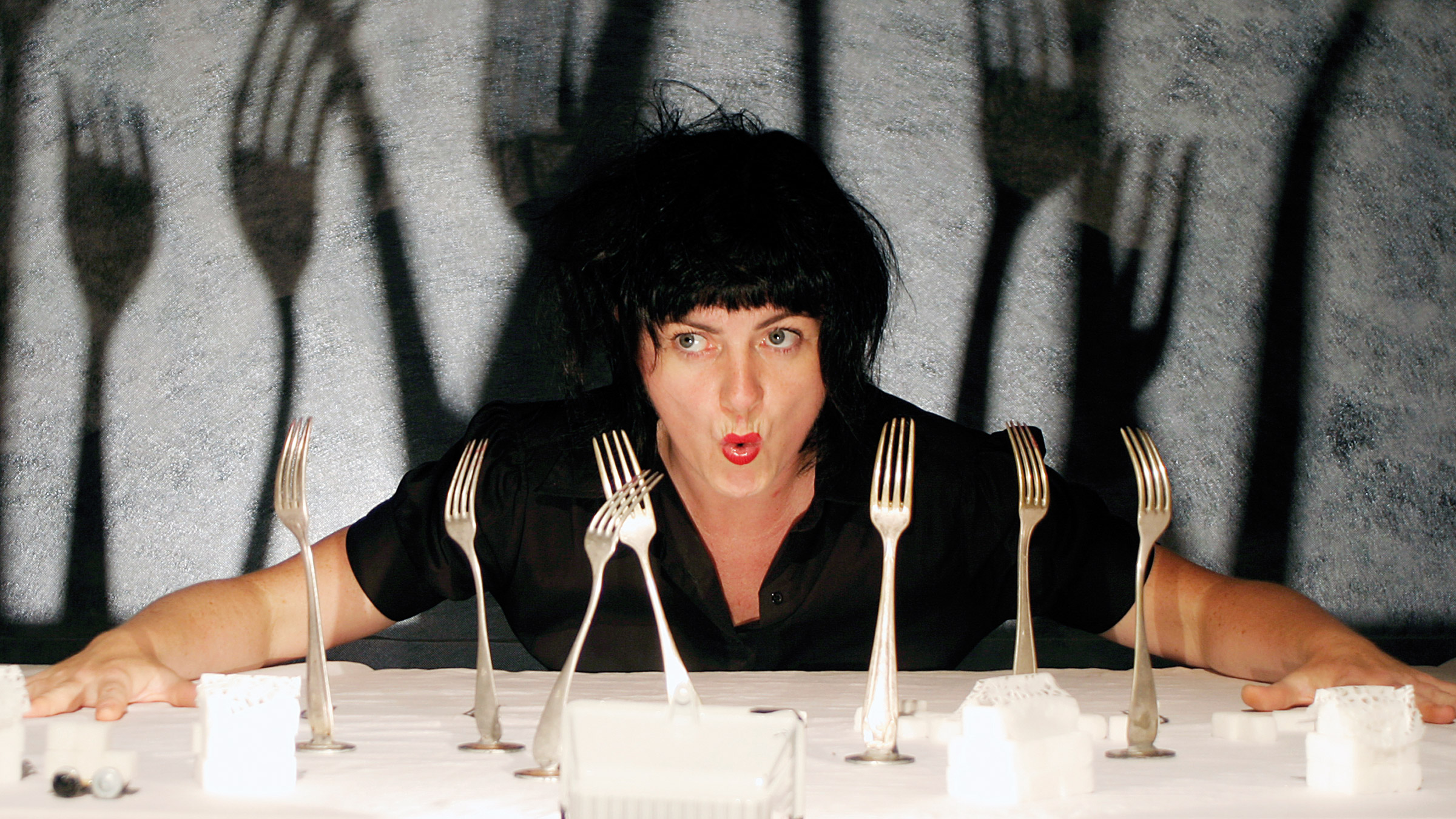 ;
Calypso, tango, buskers and hogs (of the 2-wheeled sort) are all having a moment next month, as are Welsh bog snorkellers and fans of the cult film Dirty Dancing. Find out what's on, when and where, in our list of the world's best festivals for August.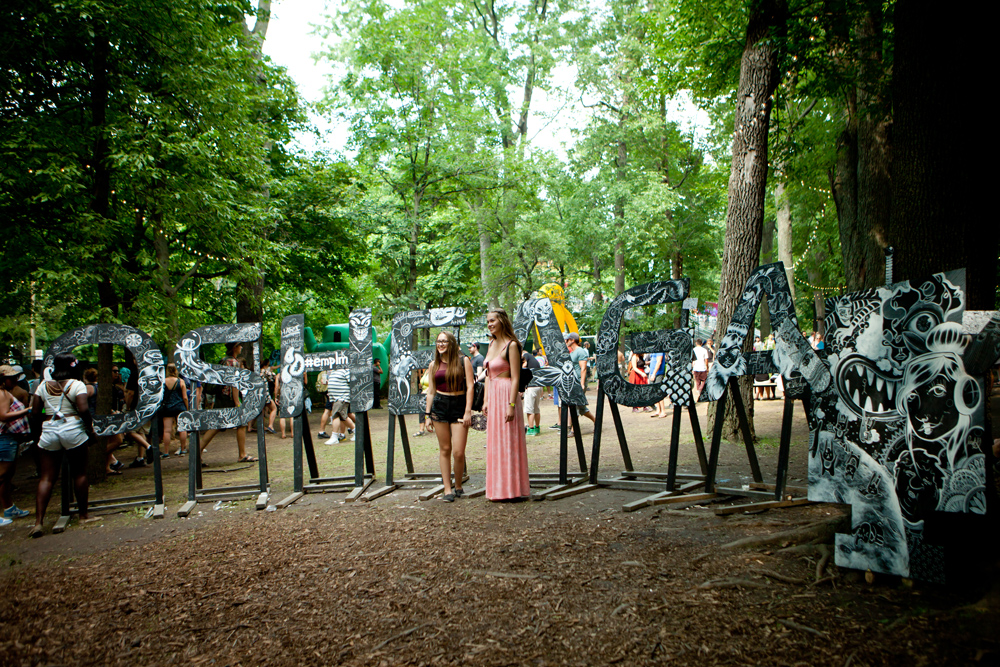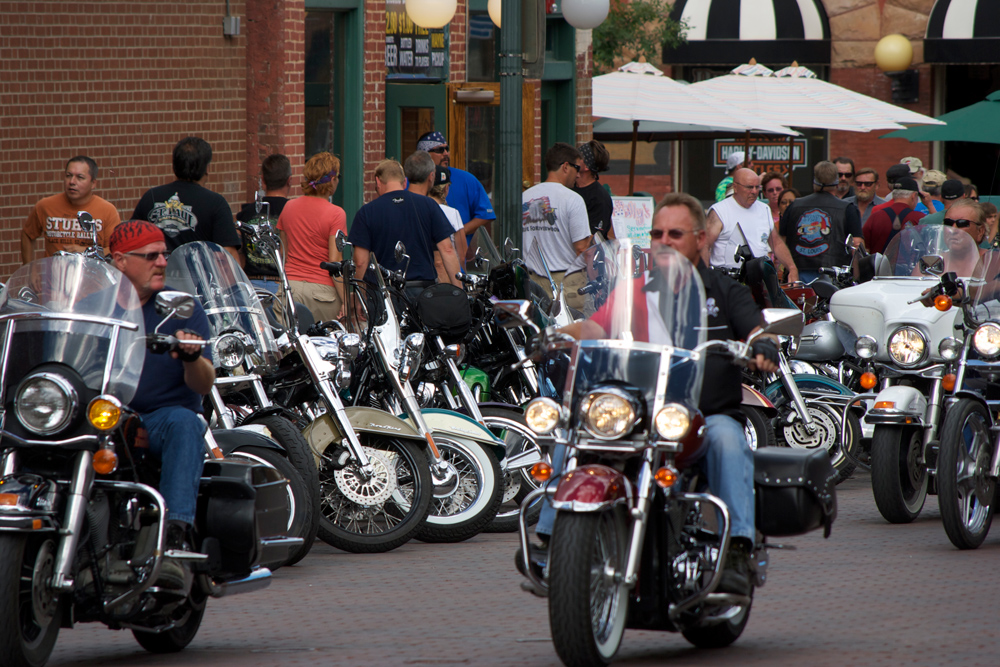 [Photo: J.T (Jason) Thorne/Flickr]
Osheaga
Montreal, Canada
31 July – 2 August
This alternative rock-out has claimed a place among Canada's must-see indie music festivals in recent years. Enjoy headliners like Florence + The Machine, Weezer, The Avett Brothers and The Black Keys, but don't miss shows by the up-and-comers – many of whom will be selling out concert venues in the near future.
osheaga.com
Sturgis Motorcycle Rally
Sturgis, South Dakota, USA
3 – 9 August
Sturgis may be a hole-in-the-wall town in the middle of nowhere, but if you haven't heard of it, you're not a true biker bro. Each summer the 6,000-strong population swells to half a million, as hog lovers from near and afar make the pilgrimage for socialising, showing off and simply enjoying the ride. It's not all biker babes, beer by the barrel and impromptu pageantry on the main street, though – there's also plenty of family fun to be had at pancake breakfasts, zip lining, roller derbies and outings to Mount Rushmore.
sturgismotorcyclerally.com
Crop Over
Bridgetown, Barbados
2 -3 August
The harvesting of the sugarcane crop is over, and it's time to party! At least, that's the historical reason for this rum-soaked Crop Over bash, when islanders shake it to steel drum music in the streets. There's a calypso competition, a Mud Mas featuring costumes and body paint, as well as parades, fireworks and delicious Barbadian specialties every way you turn.
ncf.bb
Australian Surf Festival
Coffs Harbour, Australia
31 July – 17 August
Whether it's the Longboard Titles, Single Fin Titles or Surfmasters Titles, nearly 400 surfers from across the continent are expected to duke it out on the waves of Coffs Harbour. As world-class surfers hang ten, everyone else just hangs out, enjoying a host of sidekick events like film screenings, concerts and art shows. There are even free board rescue and CPR classes on offer, plus (of course) surfing lessons. Don't forget to visit The Big Banana, a massive – you guessed it – banana sculpture 16 feet high and 36 feet long that pays homage to the local plantation economy.
snsw.gcaa.com.au
Outside Lands
San Francisco, California, USA
7 – 9 August
Music, food and the visual arts take over the Golden Gate Park for 3 days of eating, drinking and making merry. Visitors can take in bold name acts (like Elton John and Mumford and Sons) chow down on quirky San Fran foodie creations (think BBQ oysters, friend chicken and waffles or porcini mushroom donuts), take in pop-up art installations and recharge in the Digital Detox Center, a tranquil, smartphone-free environment full of hammocks and typewriters – for composing messages the old-fashioned way.
sfoutsidelands.com
Rainforest World Music Festival
Sarawak, Malaysian Borneo
7 – 9 August
In an infinitely cooler twist on the ubiquitous cultural fair concept, thousands of music enthusiasts trek to the jungles of Sarawak for a 3-day jamfest featuring performers from across the globe. Feast on kolo mee (sautéed wild fern), check out workshops for face time with the musicians, and whatever you do, don't miss the blowout concert on the festival's final evening.
rwmf.net
Edinburgh Festival Fringe
Edinburgh, Scotland
7 – 31 August
24 days. 40,000 performances. 2 million spectators. This is the world's largest festival of the arts, encompassing everything from ballet to improv comedy, opera to street performers, plays to musical concerts, from established artists to up-and-coming talents.
edfringe.com
The Sun-Herald City2Surf
Sydney, Australia
9 August
Pound the pavement literally from "city to surf", starting in Sydney's central district and ending, breathlessly, at Bondi Beach. Attracting more than 80,000 runners each year – some who come to race, others just for a fun run – it's one of the largest events of its kind in the world. Catch live bands as you make your way through the city, and dress up in a funky costume to show some spirit.
city2surf.com.au
Tango Buenos Aires Festival
Buenos Aires, Argentina
12 – 25 August
Buenos Aires is always enamoured of its iconic dance, but never more so than during the month of August. You'll find tango film screenings, dance classes, recitals and milongas, including the opening event – an alfresco milonga that sees tens of thousands dancing cheek-to-cheek in the streets. Watch the Tango World Championships to see how it's really done, then try the world's most passionate dance for yourself.
festivales.buenosaires.gob.ar
Tetsuya Odori
Gujohachiman, Japan
13 – 16 August
A month-long dance-a-thon? No, this isn't Rio. It's Gujohachiman, the site of one of Japan's largest and most important ritual dance festivals. The final 4 days see the entire town take to the streets from sundown to sunup, performing centuries-old dances all night long. Brush up on your Kawasaki and Neko No Ko, then join in the fun.
fest300.com
Dirty Dancing Festival
Lake Lure, North Carolina
14 – 15 August
Head to the scene of the famous cult chick flick and do some dirty dancing of your own. The festival kicks off with a lakeside screening of the iconic film, then gets underway with live bands, games, dance lessons, even a 'lake lift' competition. Running alongside the Lake Lure Olympiad, it's the perfect excuse for fans of sport and dance to take in the idyllic mountain scenery.
dirtydancingfestival.weebly.com
World Bog Snorkelling Championships
Llanwrtyd Wells, Wales
29 August
If you thought snorkelling in a murky bog is an exercise in absurdity, you'd be right – but you wouldn't be welcome at the World Bog Snorkelling Championships. The concept is simple enough: don a snorkel, goggles, fins and the outfit of your choice, then race through a 60-yard bog trench to win the dubiously honourable title of champion. This is one event in which the spectators are the real winners. green-events.co.uk
Air Guitar World Championships
Oulu, Finland
26 – 28 August
World peace may sound like a lofty goal for an event in which fully grown adults play invisible guitars, but in the sage words of the event organisers: "wars end, climate change stops and all bad things disappear, if all the people in the world played the Air Guitar". Since you can't argue with that kind of logic, watch as epic air guitarists battle it out for the best in technical merit, "mimesmanship", stage presence and "airness".
airguitarworldchampionships.com
Il Palio
Siena, Italy
16 August
A horse race in theory, a huge party in reality, Il Palio has veered far from its 16th-century beginnings as a religious celebration to become one of the most raucous – and highly regarded – sporting events of the Italian year.
thepalio.com
Buskerfest
Toronto, Canada
27 – 30 August
Daredevils, magicians, acrobats, mimes, puppeteers, fire breathers, clowns and contortionists – if you can perform it in the street, you'll see it at Toronto's Buskerfest. All you need is a blanket and some petty cash to take in one of the city's last major festivals of the summer season.
torontobuskerfest.com
Oppikoppi Festival
Bosveld, South Africa
7 – 9 August
For more than 20 years, Oppikoppi (adapted from Afrikaans "op die koppie", meaning "on the hill") has invited music lovers to the red-dust savannah near Kruger National Park for a 3-day party, taking in a variety of genres from hip hop to soul, jazz, rock'n'roll and kwaito (South African house music combined with tribal beats). Pack a tent and a hardy demeanour to get through sweltering days and freezing nights, but expect the festival experience of a lifetime.
oppikoppi.co.za
Notting Hill Carnival
London, England
30 – 31 August
Since its origins as a celebration of diversity and a bid to ease racial tensions after the 1958 Notting Hill race riots, this cultural event has grown into the largest free street festival in Europe. From the steel drum competition to the kids parade and Adults Day – featuring Jamaican-style tunes, flashy costumes and lots and lots of dancing – it's a kick for the whole family.
thelondonnottinghillcarnival.com
International Mariachi Festival
Guadalajara, Mexico
28 Aug – 7 September
Ay yay yay, Mariachi isn't that cheesy music they blast over the speakers at Mexican restaurants – it's a cultural icon. From humble roots as a way for farmers to pass the time after a hard day of work, Mariachi has gained an international following that converges each year on Guadalajara for concerts and street performances, photo exhibitions and galas, not to mention a grand parade. While you're there, consider a side trip to the town of Tequila for an authentic taste of Mexico's equally beloved and maligned export.
mariachi-jalisco.com.mx
Way Out West
Göteborg, Sweden
13 – 15 August
Part music, part film, part art – all eco-friendly – Way Out West has become one of Europe's most popular pop culture events. The music is dance-worthy, the cultural panel discussions intriguing, the art entrancing. But one of the coolest things about this festival is that it's one of the most sustainably minded in the world: all food is vegetarian, all plates and cutlery are biodegradable, and all festival merchandise is entirely organic.
wayoutwest.se
Are you still focused on events in August?