';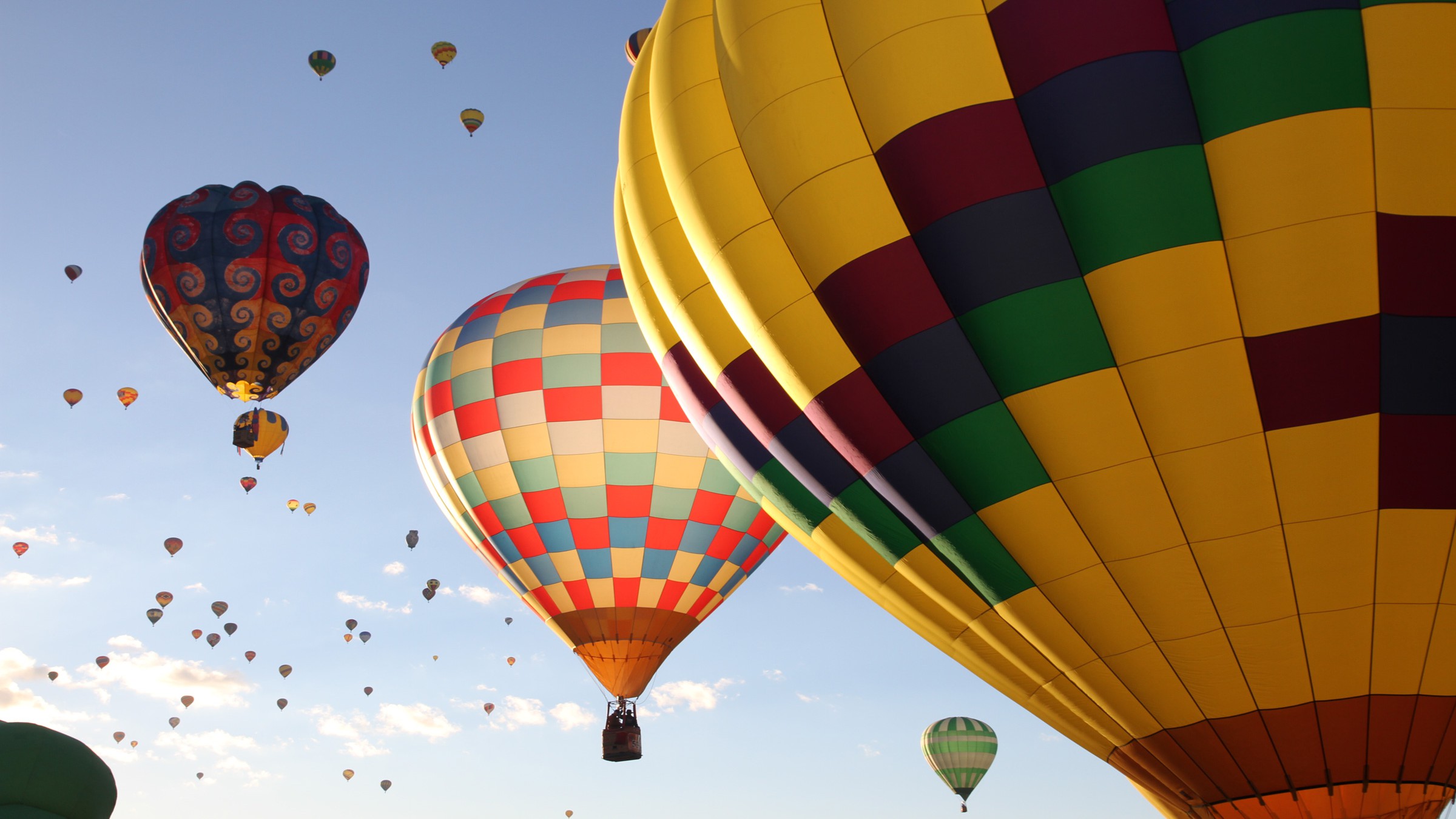 ;
Whether summer is over or spring has just begun in your neck of the woods, we've got your game plan for making the most of this month.
This Is Not Art
Newcastle, Australia
1-4 October
Performances, exhibitions, screenings, workshops, panels. Artists, thinkers, writers, musicians, filmmakers. You want it, this festival's got it. The programme is all over the place – in a good way – fostering creativity and enlightenment through art that's nothing if not thought-provoking.
octapod.org
Hardly Strictly Bluegrass
San Francisco, USA
2-4 October
Open-air concerts, fields full of picnickers, and thousands arriving by bicycle? But we thought summer was over?! Not in San Francisco, where summer arrives late and October is a warm, sunny month perfect for heading to Golden Gate Park to hear big-name bluegrass and country stars belt it out at a free 3-day public concert – the brainchild of late billionaire Warren Hellman who dreamt up and then bankrolled the whole event.
hardlystrictlybluegrass.com
Hermanus Whale Watching Festival
Hermanus, South Africa
2-4 October
While musical performances, craft workshops, sporting events, kids activities, delicious local food and a beautiful seaside setting are all reason enough to join the festivities, it's the world-class whale-watching that draws thousands of visitors to Hermanus each year in October, as Southern Right Whales appear in droves for breeding and mating season.
whalefestival.co.za
Flamingo Pier Pop-Up Bar
London, UK
Until 3 October
What's not to love about a pop-up pontoon party, especially one with a tropical twist! Held inside Hackney Wick's Counter Cafe and on the cafe's moored boat, the summer-long event sees DJs a-spinning, street food a-cooking, cocktails a-mixing and craft beer bottles popping left and right.
timeout.com
Filmekimi
Istanbul, Turkey
3-11 October
Didn't catch Sundance or Cannes? No worries, just grab a seat for one of the many screenings at Istanbul's premiere film festival. Expect to see all the raved-about movies of the festival year so far, all in one place.
filmekimi.iksv.org
Albuquerque International Balloon Fiesta
Albuquerque, New Mexico
3-11 October
Get ready for some neck-xercise, as more than 750 hot-air balloons take flight in the crisp blue skies of New Mexico, against a backdrop of the Sangre de Cristo Mountains. Get up before the rooster crows to witness the Dawn Patrol of hot-air balloons rising in the early morning sky, and stay for impressive Mass Ascensions, when the air is filled with nearly a thousand vibrant vessels. Then there's the filmmaking contests, balloon riding services, AfterGlow fireworks and balloon races, making for an awe-inspiring festival that's best seen lying down.
balloonfiesta.com
Festival du Nouveau Cinéma
Montreal, Canada
7-18 October
Film buffs, pack your bags. You're going to Montreal. This 44-year-old festival prides itself not only on past triumphs (such as helping launch the careers of names like Jane Campion and Spike Lee), but also on its ability to stay at the top of its game year after year. Expect an onslaught of the avant-garde, featuring over 300 films as well as conferences, art installations, cocktail parties, performances and "transmedia projects" – we're not entirely sure what that last one is, but it's guaranteed to be pretty cool.
filmfreeway.com
Melbourne International Arts Festival
Melbourne, Australia
8-25 October
Not your average hoity-toity arts affair for the initiated, Melbourne's annual creativity fest opens its doors to anyone and everyone with an interested mind, offering an array of free or almost-free events. Leaving no corner of the visual or performing arts unexplored, the festival features dance, music, theatre, art exhibitions and more.
festival.melbourne
Berlin Festival of Lights
Berlin, Germany
9-18 October
Light artists from around the world descend upon Berlin to provide a whole new perspective on the city's famous landmarks and monuments. From the Brandenburg Gate to the Reichstag, from audiovisual spectacles to water and sound installations, Berlin changes shape when the sun goes down. The best way to take it all in? Join one of the many different "lightseeing" tours.
festival-of-lights.de
Alba International White Truffle Fair
Alba, Italy
11 October – 15 November
Over 5 autumn weekends, the city of Alba sort of smells like one big white truffle. That's a good thing for the connoisseurs who arrive in droves to taste them in pastas and soups, on pizzas and bruschetta, with wines and cheeses and all manner of delicacies. When they're not tasting, visitors can scour the Alba White Truffle Market, join truffle hunts, chef workshops and wine-tastings, watch medieval parades and see a time-honoured donkey race – this festival does its best to put the "fun" in "fungus".
fieradeltartufo.org
La Fiesta des Suds
Marseille, France
14-17 October
Slowly shedding its rough industrial mantel, Marseille is coming into its own as a seaside destination with a penchant for the artistic. Settle in at the dockyard venue for an eclectic line-up of live music acts along with art exhibitions, kids' activities and, of course, plenty of that fine French fare.
dock-des-suds.org
Amsterdam Dance Event
Amsterdam, Netherlands
14-18 October
The Conference (panels and meet-ups for industry movers and shakers) combines with the Festival (hundreds of electronic dance music events throughout the city, hosted by DJs both celebrated and incipient) and the Playground (an extensive peripheral programme of film screenings, art shows and pop-up cinemas, galleries and shops) for an event that takes the electro dance club lifestyle to a whole new level.
amsterdam-dance-event.nl
MassKara Festival
Bacolod City, Philippines
17 October
Smiles are usually a (very welcome) festival side-effect, but at MassKara, they're the main event. Ironically, the festivities were born during a particularly trying time centuries ago, when the sugar cane harvest was suffering badly – and so were the people who depended on it. Their solution? Keep smiling and hope for the best. This determination to see the sunny side of life shines through today in the parades, street parties, beauty pageants and firework displays that have everyone grinning from ear to ear.
event-carnival.com
Halifax Pop Explosion
Halifax, Canada
20-24 October
Rarely do events named "Explosion" live up to the hype, but Halifax is another story. Part culture conference, part industry meet-up, and entirely musical blowout showcasing talents from home and abroad, this is a musical happening that's sure to win you some "you went there?" cool points from those in the know.
halifaxpopexplosion.com
Polar Circle Marathon
Kangerlussuaq, Greenland
24-25 October
When they say this is "the coolest marathon on earth", they're really not joking – join the world's craziest/most determined joggers at the one of world's northernmost points for 42 kilometres of ice, ice, baby!
polar-circle-marathon.com
The Village Halloween Parade
New York City, USA
31 October
Take the hectic and spectacle that is the Macy's Thanksgiving Day Parade, then add New Yorkers in all manner of creative costumery for an event that unites the city in lighthearted revelry. The parade features professional bands, dancers and puppeteers, but its real beating heart are the tens of thousands of costumed denizens and visitors who simply show up to join the parade – this is, after all, the city's largest public participatory event.
halloween-nyc.com
La Calaca
San Miguel de Allende, Mexico
31 October – 2 November
Looking for more culturally oriented Halloween festivities? Head to Mexico's San Miguel de Allende, where Dia de Los Muertos is observed with an artistic twist. Musical performances, live art installations, cemetery tours, costumed processions, all-night parties – there's no wrong way to remember the dead and reflect on our inescapable mortality, while also celebrating the beauty of life.
lacalacafestival.org
Article by Jessica Keller
Winter is drawing nearer in the northern hemisphere, do you still look for events to attend in the colder months?