';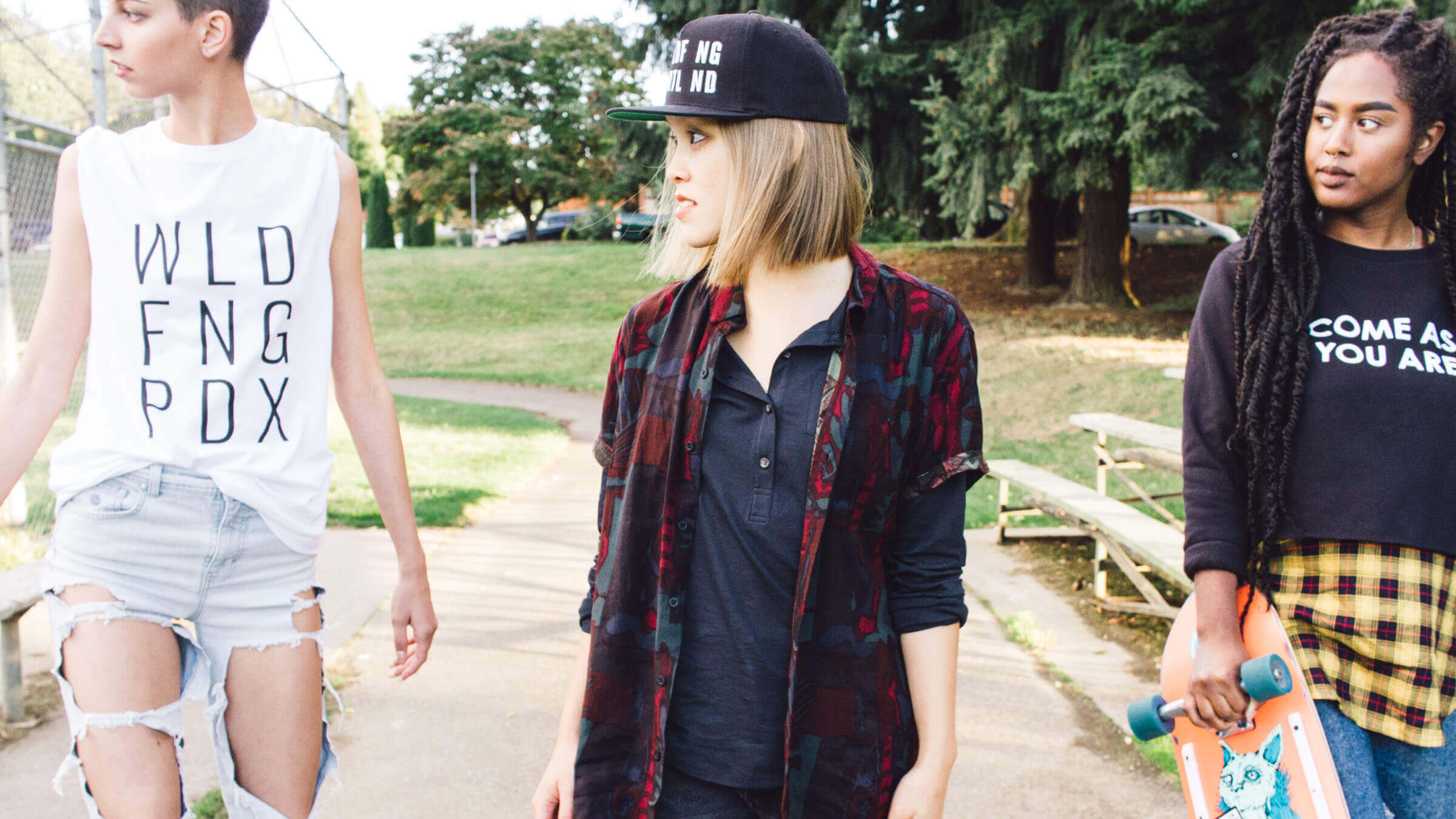 ;
If its first month is anything to go by, 2017 may well become the year of feminism. If it does, it already has an unofficial outfitter in Wildfang. Wild Feminists of all ages and every gender are embracing the Portland company delivering tomboy style with pitch-perfect branding, infused with inclusive, thoughtful politics and amplified by a strong social media game. Self-described tomboy Emma McIlroy is a fashion CEO who hates shopping, but loves the company she and her team have built.
Wildfang occupies a very precious piece of brand real estate, right at the intersection of highly specialised style and something for everyone. In a nutshell, it's tomboy style – Wildfang being a German word to describe a certain type of rough-and-tumble girl who doesn't play with dolls or wear pretty dresses. However, in addition to tomboys looking for stylish clothes that eschew feminine cliché, it appeals to genderqueer followers of fashion who love defying expectations, to girls that just don't like girly clothes, to feminists who need an outfit for that next big women's march, but also to women who are simply in the market for a nice button-up shirt, to millennials who love a good slogan tee, and, somewhat unexpectedly: to men.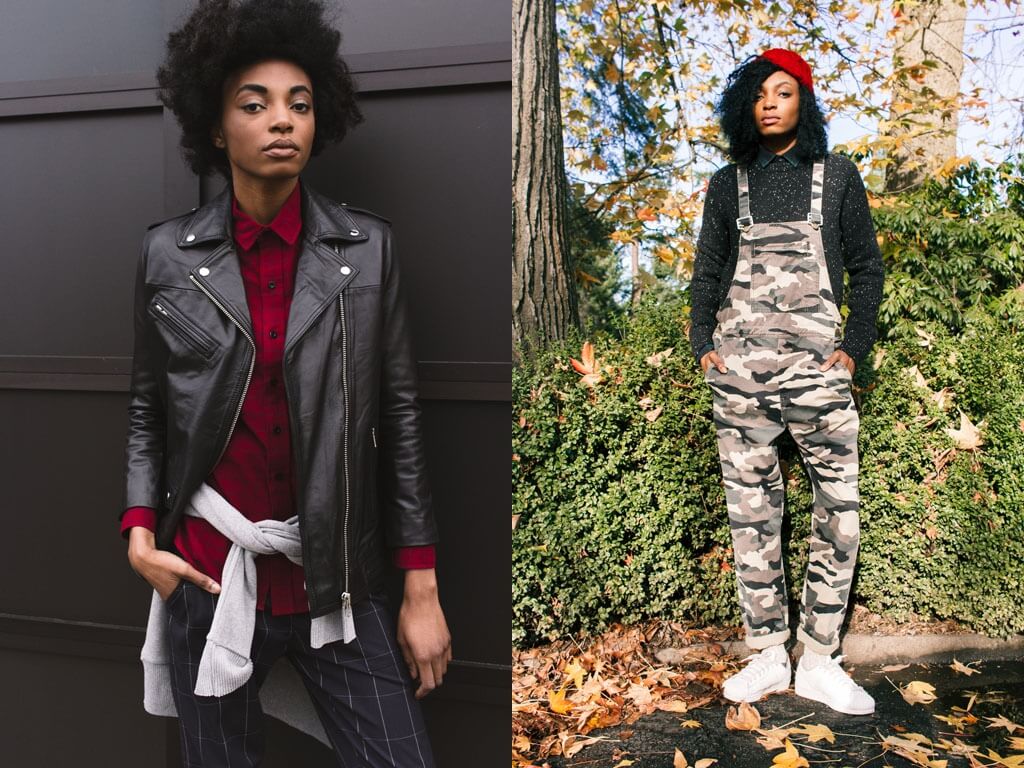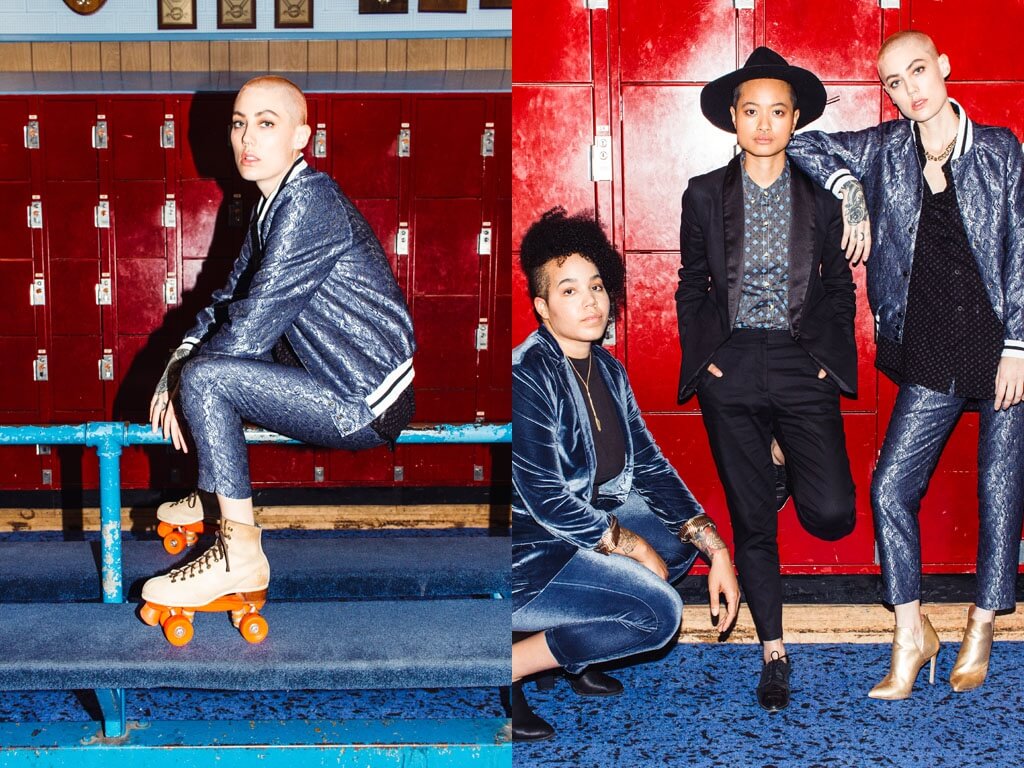 Founded in Portland by Emma McIlroy and Julia Parsley, who had met while working together for Nike, the brand was conceived of to cater to their own needs for a wider range of fashion choices for (tomboy-ish) women. What started as a brick-and-mortar store and online shop has grown in size (with a third boutique soon to open, online sales going strong and own-brand products increasing), but also in scope.
As CEO McIlroy explains, "Wildfang has evolved since we first started, and it's very much consumer-driven. We created this brand for women, we shoot on women and female celebrities… and then one in four of our customers is a man, buying for himself. As a brand, you can't predict everything that's going to come, but you can react and adapt and get smarter. Our brand voice never changed and never will, but how we position ourselves may evolve over time because we want to be relevant. People are buying into us for our attitude and our values. It doesn't really matter who they are, what gender they are, what age they are, because those values are timeless."
McIlroy's answers are delivered in rapid-fire mode, not because she reels off premeditated responses, but because a multitude of thoughts, ideas and considerations are constantly stumbling over each other to get out. A shirt is never just a shirt, because the customer's current needs, previous experiences, and intended look all add layers of meaning that the brand tries to take into account. Perhaps that is why Wildfang can be so many things to so many different people – because it's never doing just one thing.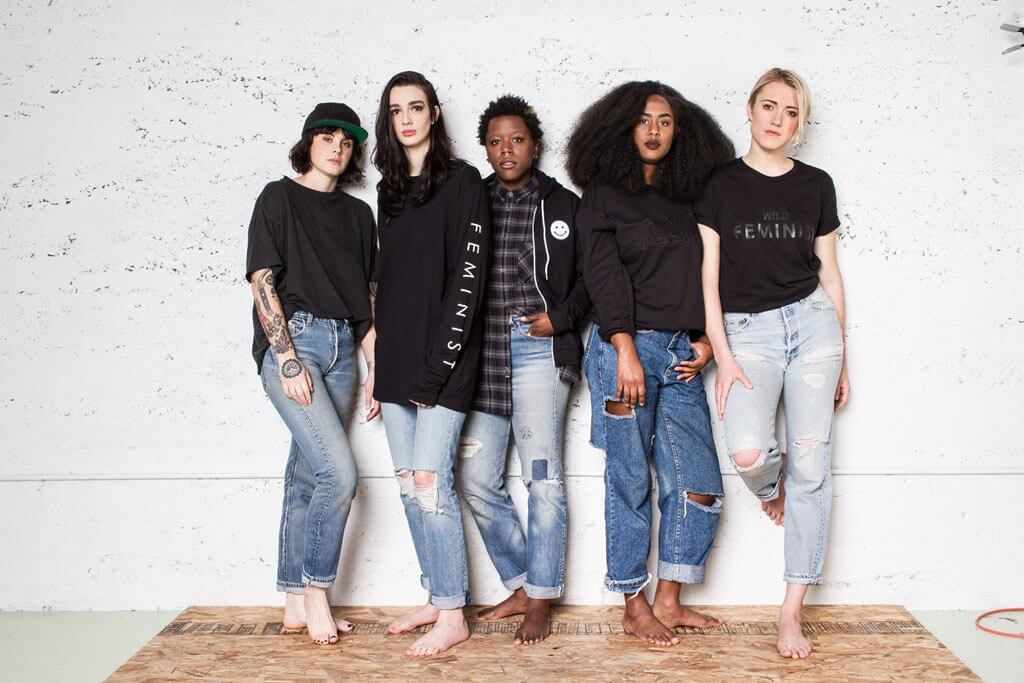 According to its CEO, Wildfang is also held to a higher standard than other brands, precisely because of its own ambitions: "Because we're on a mission and generally we're pretty good at what we do – and I think our consumers really want us to succeed – they expect a lot of us. It's not just that we want to change the world, but we're fighting on behalf of many minorities and raising conversations that aren't being had by major brands, but should be as far as we're concerned. One day we're going to be able to execute in a way that frankly no other brand knows how to, because we have put ourselves through the fire, and we have learned from our mistakes and evolved and gotten better and better. Sometimes you don't get it exactly right, and you hear about that very quickly, but we've always been very honest, very humble and we ask for not only forgiveness, but help in getting it right next time."
Just because the words come out fast, it doesn't mean they aren't well measured. Don't expect to catch McIlroy out on some topic relevant to her brand that she hasn't considered yet, because she has considered them all. Several times, she stops herself to reconsider a phrase, put something more succinctly, or word it more inclusively. If that all sounds a tiny bit exhausting, it only takes one look at the Wildfang website or social media channels to discover that all those world-changing values and high standards come in fun, edgy, smart and highly covetable packages.
I don't think I'd call it fashion, I'd call it a form of self-expression. There's a number of women who didn't feel the ability to self-express in the way they wanted to, and now they can.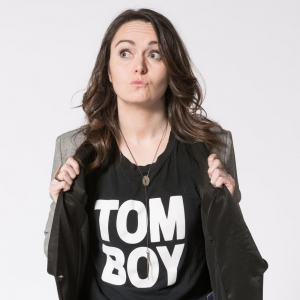 From the Wild Feminist t-shirts – currently selling like hot cakes thanks to a "buy one, get one free for your fave human" promotion – to tongue-in-cheek new year's resolution pins, own-brand products are inspirational without being cheesy, irreverent without being vapid, and cool without chasing trends. On the other hand, the bulk of inventory available on- and offline is a curated selection of agender fashion, ranging from tomboy basics like tank tops, shirts and sweaters, to items traditionally considered menswear, tailored to fit female bodies.
As "the CEO of a fashion company who hates shopping", McIlroy is uniquely positioned to empathise with women who may have traditionally been considered not interested in fashion – simply because there was no fashion for them. She rejects the notion that Wildfang is simply providing these women the opportunity to play the fashion game: "I don't think I'd call it fashion, I'd call it a form of self-expression. There's a number of women who didn't feel the ability to self-express in the way they wanted to, and now they can."
Article by Fiona Brutscher
The perennial trend for tomboy style takes on additional meaning through the vision of Wildfang's founders. What most appeals to you about the look?