';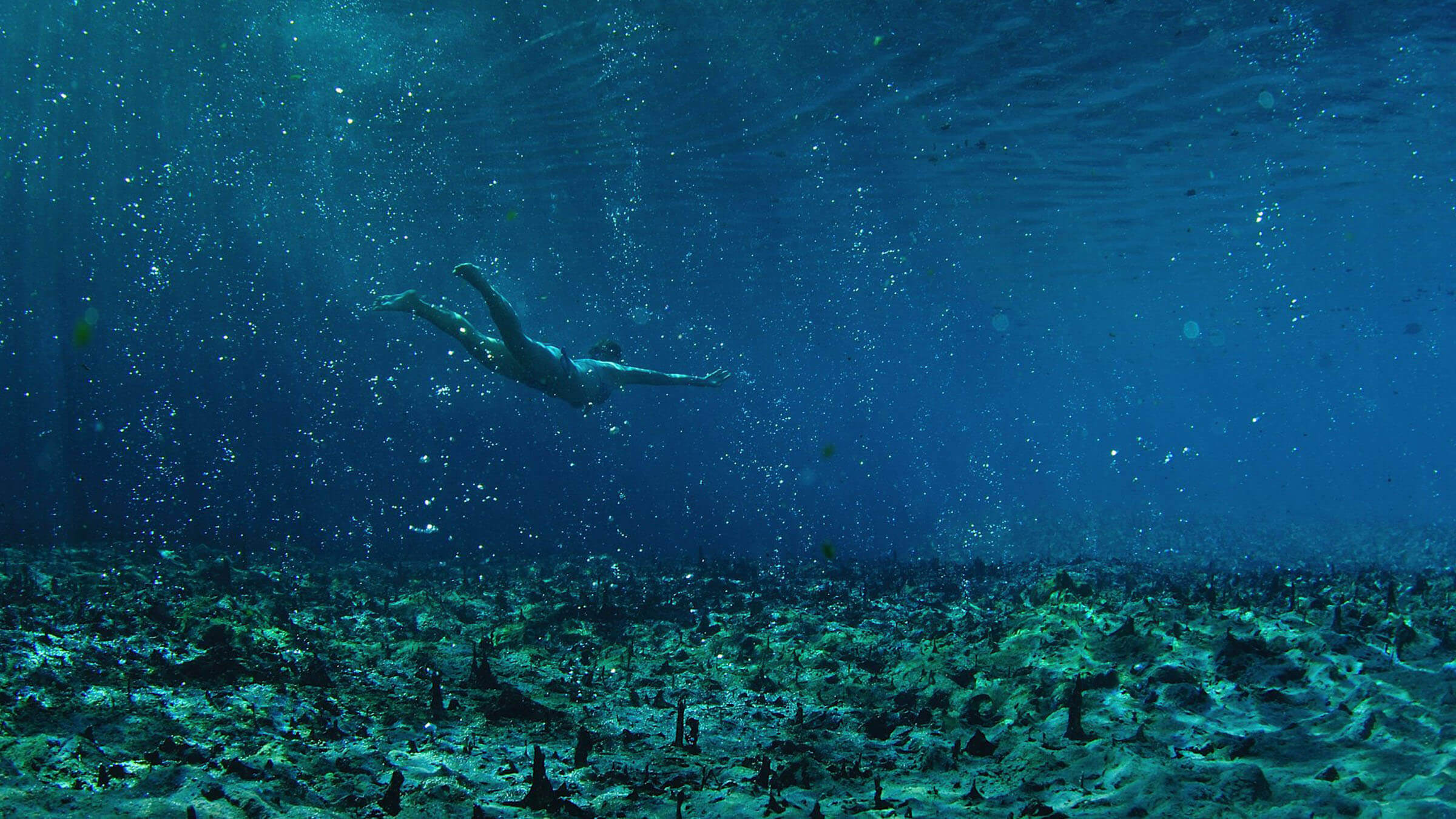 ;
Whether you're looking to warm up after a day on the slopes, trying to get ready for swimsuit season or simply in search of a bit of tranquility, these wellness trends and spa mainstays throughout Europe have got you covered.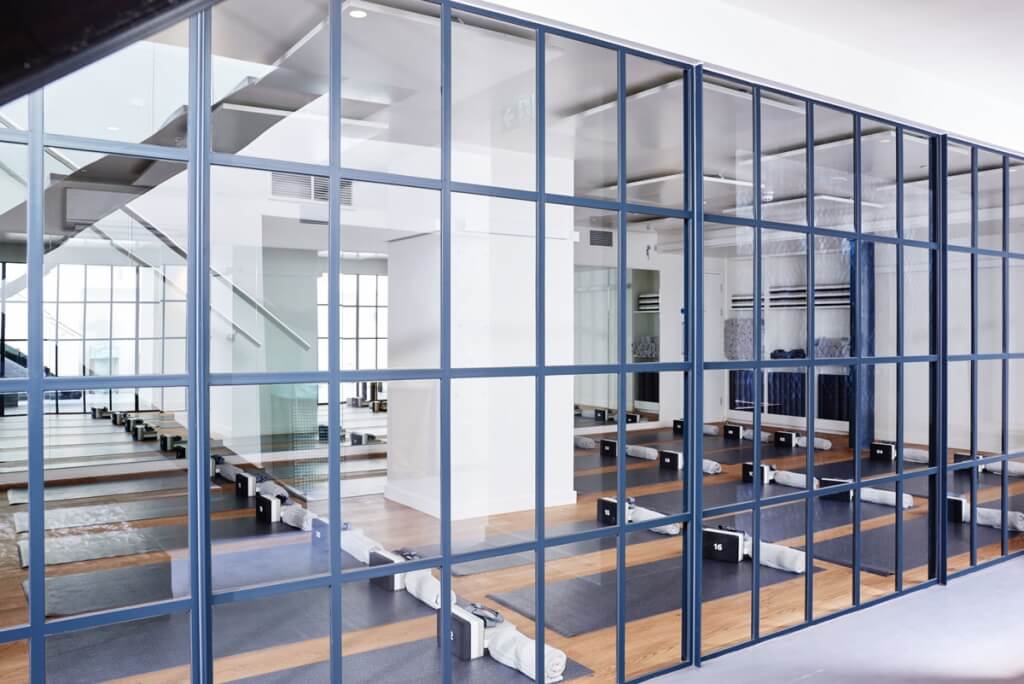 Commitment-Free Fitness
Another Space (London, UK)
Membership obligations are so 2016. At this hip new gym in Covent Garden, the class offerings and sign-up scheme are as pared down as the airy, light-filled fitness facilities. You simply register (no joining fees), buy credits (1 credit is 1 class), pick between cycle, HIIT or yoga (or a combination thereof), reserve your spot in the class of your choice, and show up on time – ready to incinerate some calories. If you need to refuel, there's a snack bar serving organic cold-pressed juices and made-to-order smoothies. Just pay for what you want, when you want it. More of this, please!
anotherspace.london
Take A Sound Bath
Sound Bath Healing (UK-Wide)
We cleanse our bodies daily (hopefully), but what about our minds? One of the latest wellness trends to make the hop over the pond from LA is the "sound bath", a sensory experience meant to relax the mind and harmonise the physical, mental and spiritual. Sound baths usually involve participants lying on the ground (typically on a yoga mat, often with pillows, blankets and eye masks to enhance comfort) while "sound healers" play calming instruments like crystal singing bowls, didgeridoos and drums to induce a deeply relaxed, meditative state said to relieve stress, promote better sleep and increase mental activity. Laying on the ground is essential to the experience, in order to benefit from the vibrations of the instruments. In the UK, sound healers Megan Selby and Olivier Maxted offer sound baths at venues and events in Cornwall and around the country, and will even come to your home.
soundbathhealing.com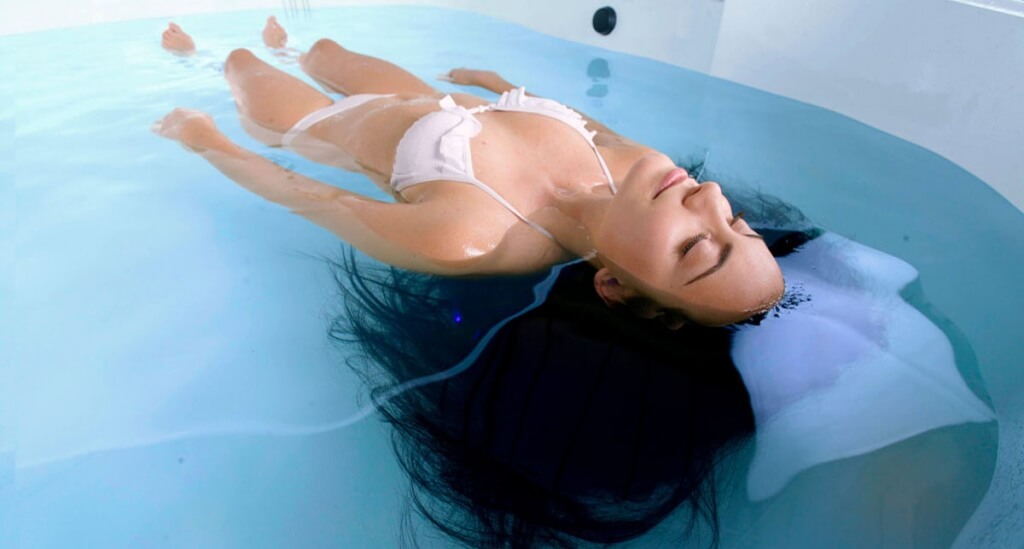 Float Your Cares Away
Flotarium (Barcelona, Spain)
For those of you who've always wanted to feel what it's like to free-float in the Dead Sea like a rubber duck, we're about to make your day. "Flotation therapy" has taken off across Europe in the past few years, touting the benefits of floating in a sensory deprivation tank – which sounds like a euphemism for "torture chamber", but is actually a lightless, sound-proof pod filled with body-temperature water and enough Epsom salts to make a piano float. Reportedly, the lack of light and sound combined with weightlessness allows the floater to achieve a peaceful meditative state within about 20 minutes; full sessions usually last an hour. Spas offering flotation tanks can be found in most major cities across Europe, with some spas specialising purely in flotation therapy, such as Flotarium in Barcelona.
flotarium.com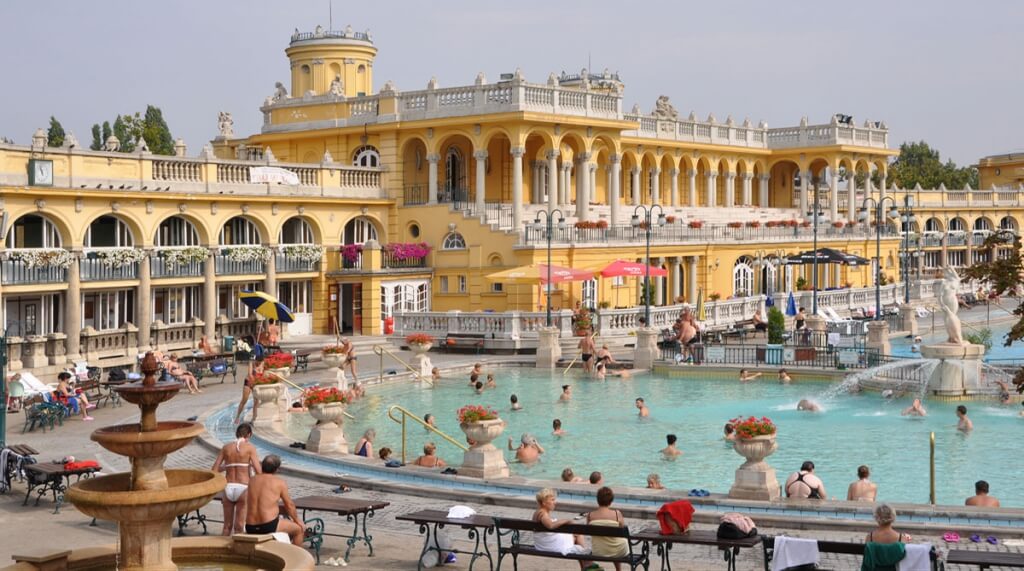 Relax All Day, Party All Night
Széchenyi Bath (Budapest, Hungary)
A thermal bath in a beautiful neo-baroque palace that turns into a rave after dark: this might be a one-stop shop for the best of Budapest. Europe's largest medicinal bath, Széchenyi offers 10 saunas and 18 pools both indoors and out, including 12 thermal pools and an activity pool with whirlpool. Visitors can have a massage or a facial, splash around in the adventure pool or even play a round of floating chess. The cherry on top, however, comes on Saturdays, when the baths transform into a nightclub at the stroke of 10:30pm, featuring DJs, laser lights and 2,000 party people dancing the night away in the steamy thermal pools.
szechenyibath.hu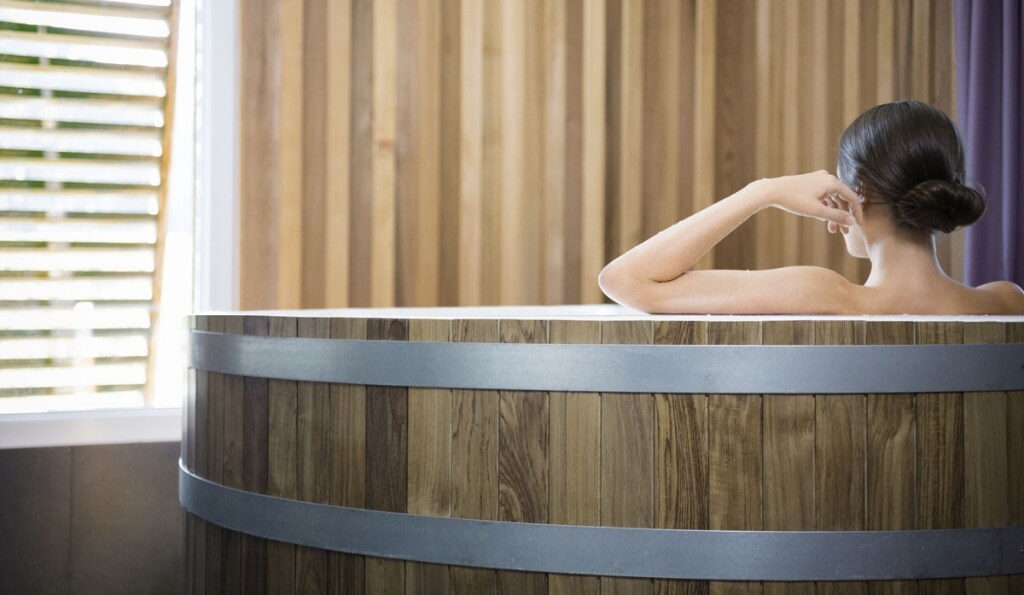 Wine And Recline
Les Sources de Caudalie (Bordeaux, France)
Even if it were just for the stunningly rustic aesthetic and idyllic surroundings, it would be easy to see why the spa at this French country chateau is often named among the best in Europe – but there's more. A retreat for true wine lovers, the Spa Vinothérapie bases its treatments on the idea that if red wine can provide anti-ageing antioxidant benefits to the inside of the body, perhaps it can do the same for the skin. Working with scientists from Bordeaux University, they've created a line of products using grape extracts which, combined with mineral-rich hot spring water, are said to have regenerative effects on the skin. Treatments include a barrel bath with exfoliating grape marc, hydro-massages with red vine extracts, polyphenol facials and relaxing massages with fresh grapes.
sources-caudalie.com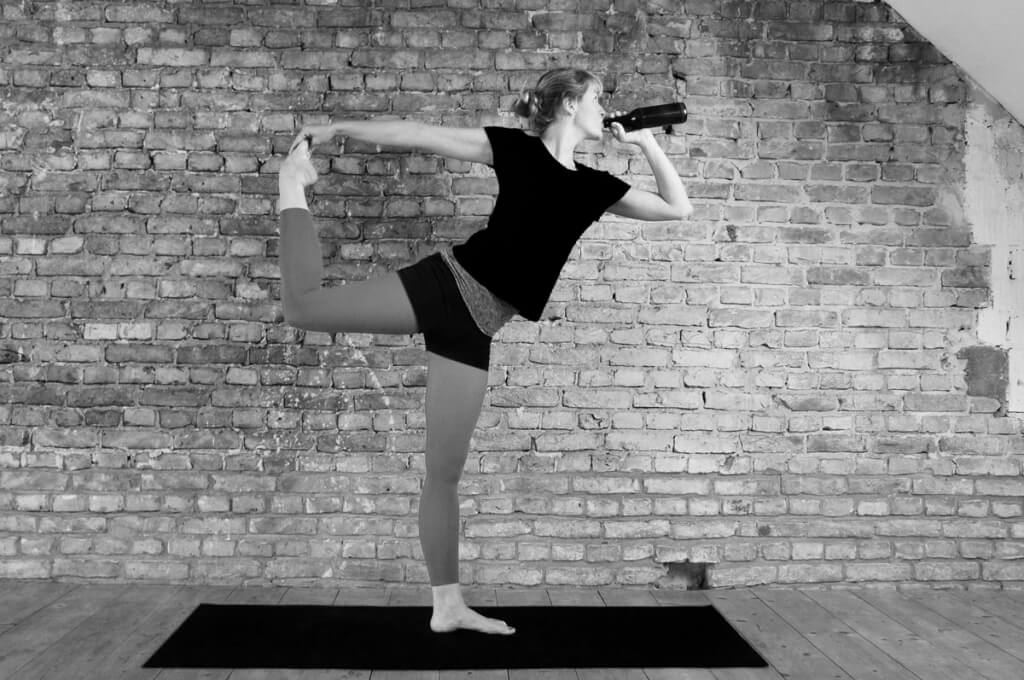 Asanas And Ale
BierYoga (Berlin, Germany)
It's a worldwide phenomenon: people lacing up their trainers and heading off to the gym, only to end up at the pub instead. Now, thanks to a Berlin-based yogi named Jhula, well-intentioned beer lovers no longer have to choose between the gym and the bar stool. A certified yoga instructor, Jhula says she first got the idea for 'Beer Yoga' while attending Burning Man, and once back home in Germany, she set about figuring out how to incorporate beer swigs into classic yoga poses. The goal? For participants to have fun and reach their "highest level of consciousness". BierYoga can be found at festivals, bars and other gatherings, and is currently offering courses in Melbourne, Australia.
bieryoga.de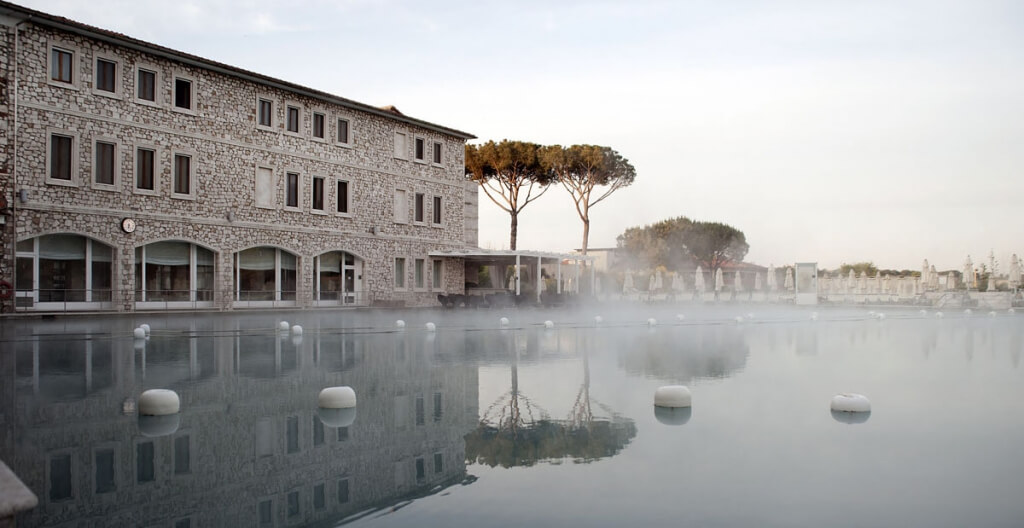 Spring For The Best
Terme di Saturnia (Tuscany, Italy)
Taking a dip at this Tuscan retreat is good for more than just the soul. Built right over a volcanic crater, the main pool is naturally replenished every few hours with mineral-rich water at a comfortable 37.5°C, said to relieve everything from skin conditions to respiratory ailments, muscle pain and digestive issues. Ideal for a full-on wellness getaway, the spa offers several aesthetic and medicinal treatments to complement the healing waters, including mud therapy, botox facials, fitness programmes and homeopathic consultancy. All healed up and looking good, guests and spa visitors can hit up the Turkish bath, sauna, hydromassage waterfalls or alfresco jacuzzis, or simply take it easy in a lounger under the Tuscan sun.
termedisaturnia.it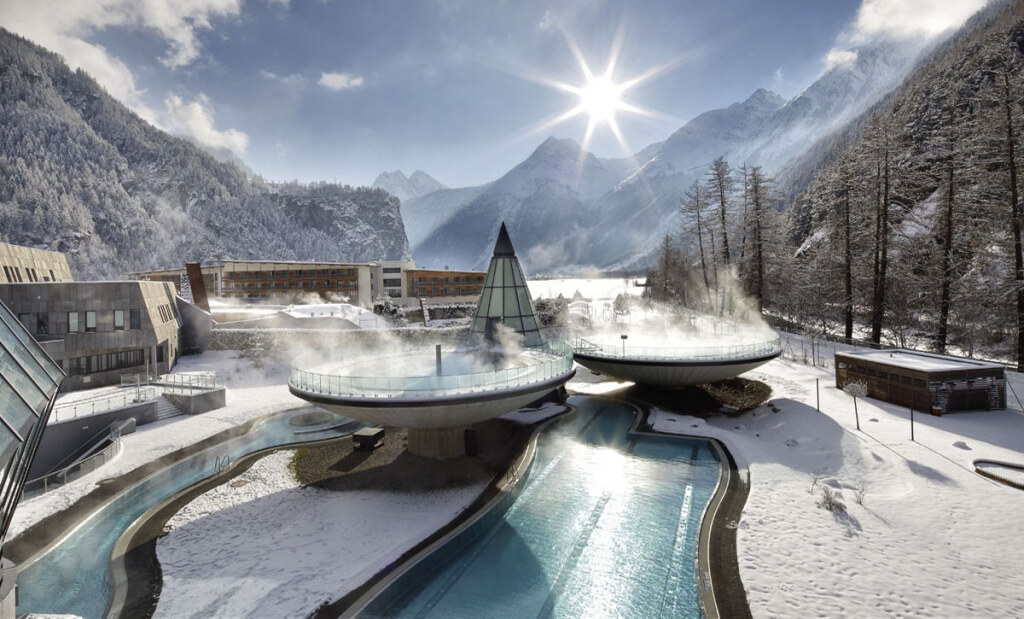 Unwind In The Alps
Aqua Dome (Längenfeld, Austria)
Featuring a futuristic design that still manages to harmonise with its Alpine backdrop, Tyrol's Aqua Dome has the suave appearance of an über-exclusive mountain bolthole for the rich and famous. Luxurious it is, but it's also surprisingly affordable, especially for a daytime visit from Munich or Innsbruck. Geothermal springs feed 12 indoor and outdoor pools, all warm enough to enjoy year-round – from the three "levitating" basin pools to the sport pool and a river basin with a gently flowing current. 7 spacious saunas, 4 restaurants and bars, an extensive treatment menu and several relaxation areas with mountain views offer plenty to keep visitors occupied, but if it's exclusivity you're looking for, book a room in the 4-star hotel and get access to the brand new SPA 3000, with its serene mossy rock pool, Ötztal mineral baths and lush relaxation rooms outfitted with snazzy modern fireplaces.
aqua-dome.at
Spoilt For Choice Après-Ski
Caldea (Escaldes-Engordany, Andorra)
When the slopes are closed, you don't have to go home. After an invigorating day carving up pistes in the Andorran Pyrenees, there's nothing like soaking in southern Europe's largest health spa, with 6,000 sqm of water leisure areas supplied with thermal spring waters, including indoor and outdoor pools, jacuzzis, steam rooms, saunas and bubble beds, all spread over 18 floors. Pretty impressive. The highlight is the huge glass dome housing the main indoor pool with mountain views, which comes to life each night in a special show of light, music and water. While Caldea is mostly geared towards families and groups, couples and individuals seeking a bit more tranquility can try out the adjacent Inúu wellness centre; recently opened, Inúu offers extensive pools, water features, spa treatments and relaxation spaces in a more updated, exclusive and adults-only facility.
caldea.com
Article by Jessica Keller
What therapy most appeals to you when visiting a day spa?