';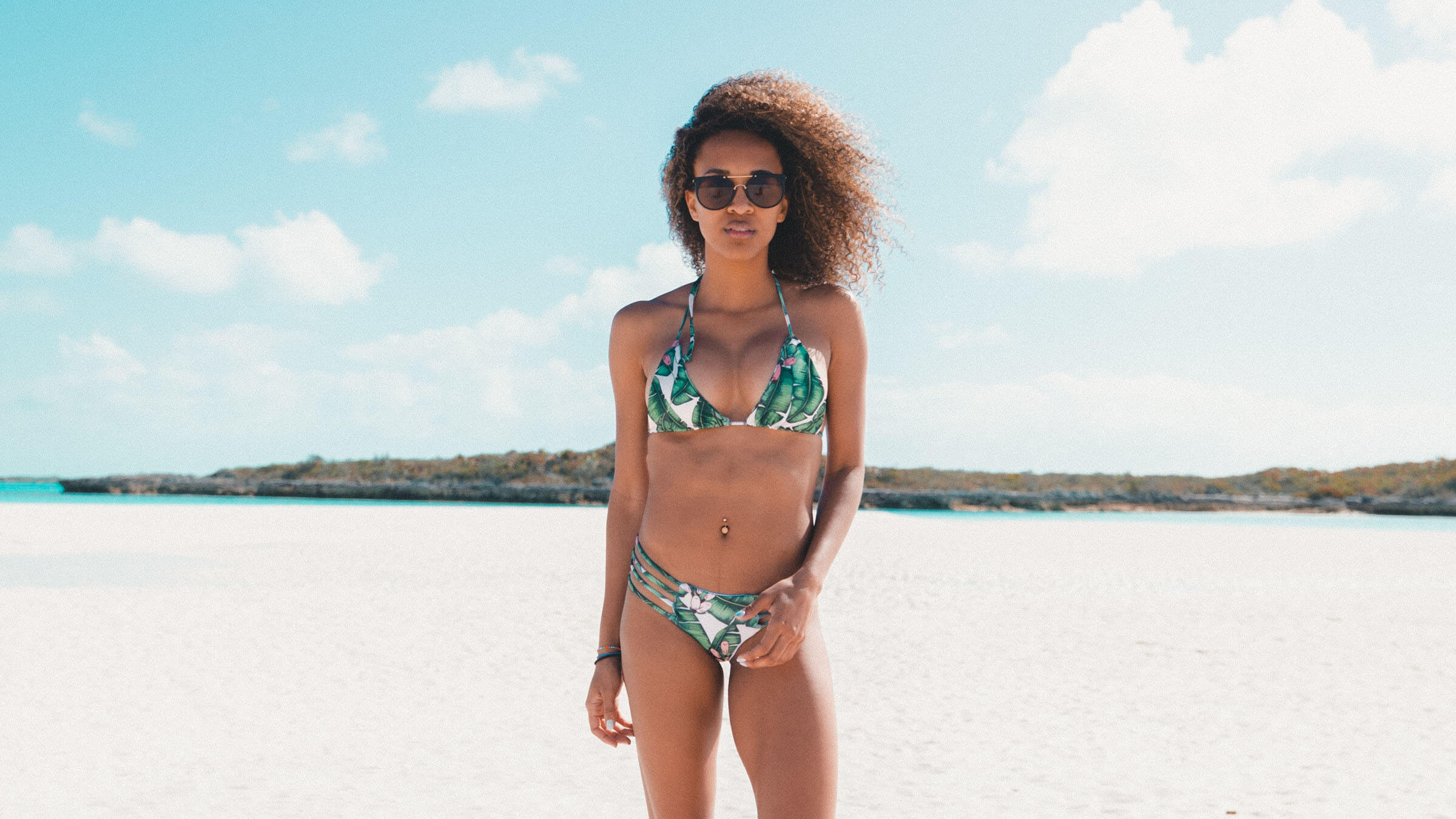 ;
The warmth of the sun, the roar of the waves, the salty sea air – it's time to hit the beach! But of course for many of us, beach season brings with it a host of nagging questions: What type of swimsuit should I wear? What styles are in fashion? Will they look good on me?
Whether you're thin or curvy, blonde or brunette, bold or shy, there are plenty of options for all styles and silhouettes this season. Here, we've gathered the top swimwear trends of the summer, as well as useful tips on how to look and feel like the queen of the shore.
Trend: Versatile Designs
According to María Isabel Falla, marketing director of swimwear brand Agua Bendita, one of the most important trends of the 2018 season is "from beach to bar" – versatile pieces that can do double duty and take you from one setting to another. "This trend is exhibited in garments that are not only functional, but that can also fit into other types of scenarios beyond the beach or the pool," she says.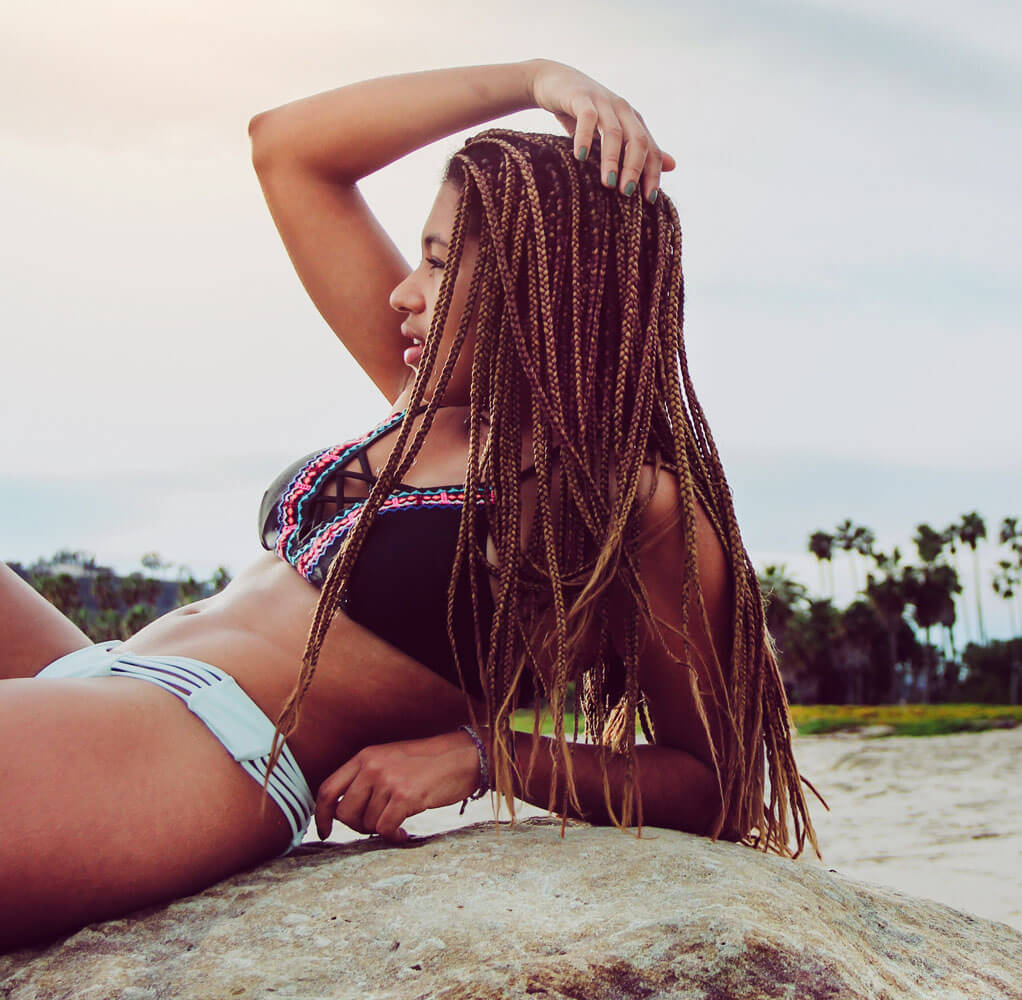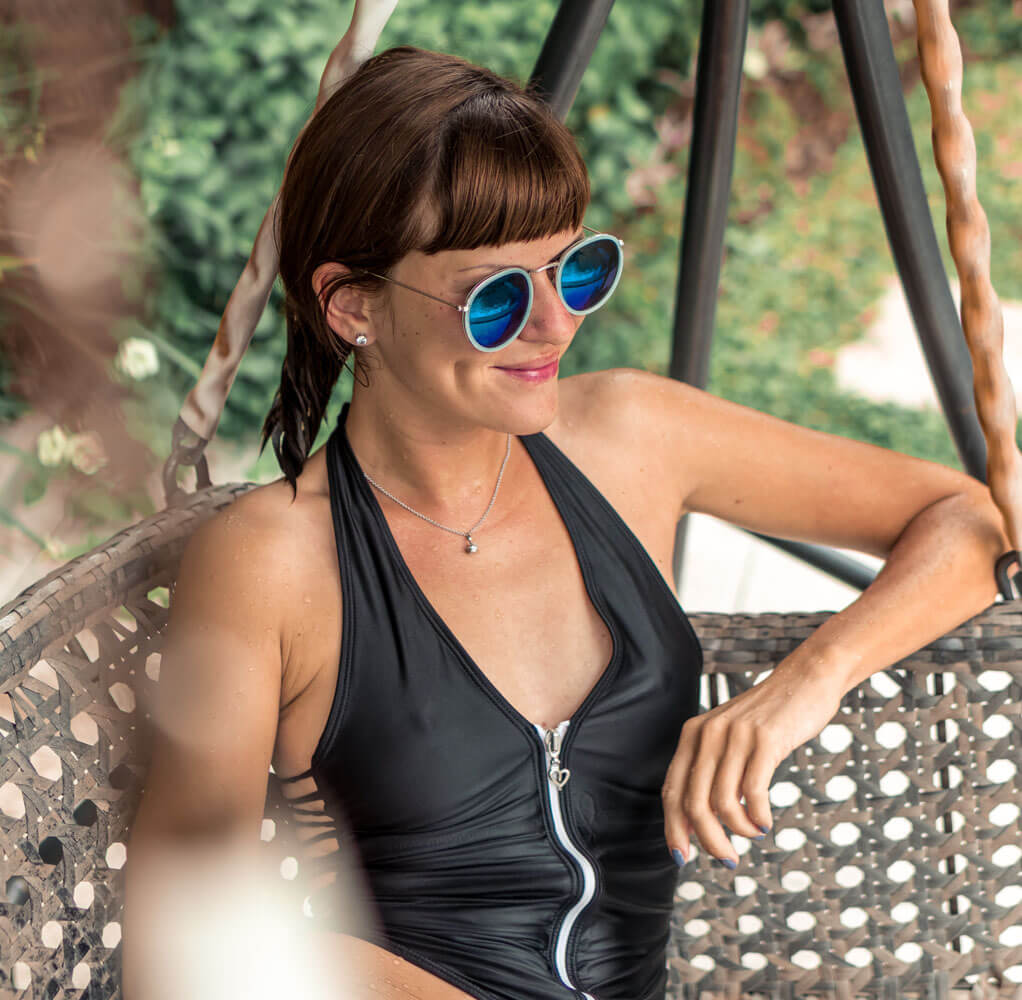 Trend: The One-Piece
A staple of beach fashion, one-piece swimsuits declined in popularity after the bikini boom of the '60s and '70s, but have been seeing a rebirth in recent years. They're the ideal garment for women looking for a swimsuit that's elegant, but which also accentuates their figure and provides support.
Of course, demure doesn't equal boring – or even all that modest. Nowadays, you can find tons of one-piece options with vibrant prints, sexy cuts and modern textures: plunging necklines, shapely cut-outs, wrap-arounds and ties play up the female figure and lend the look a sensual touch. The "Baywatch" style is also making a return, characterised by an ultra-high-cut leg that emphasises the hips and elongates legs.
Trend: Tropical Prints
When choosing a swimsuit this season, go for patterns over plain. This summer's designs are loaded with super flashy, cheerful motifs inspired by the flora of far-flung tropical paradises, using flowers, exotic fruits and palm trees, and creating a fresh, youthful effect.
[2 Photos at Left: Agua Bendita. 2 Photos at Right: Touché]
"Tropical fruits such as coconut, watermelon and pineapple – with their bright colours – permeate the summer, arriving in force this season," says Beatriz Gutiérrez, designer of swimwear line Touché. "In our Balnéaire 83 collection, for example, the black tone contrasts with the design and lends an elegant touch to the colourful pattern."
Trend: Bold Colours
Put away those boring, grey clothes – it's summertime! Although pastels and shades of white and black remain beach fashion classics, the stars of this season are vibrant hues such as yellow, red, blue and turquoise. Wear them fearlessly. "The woman who wears red makes a striking statement: she knows who she is and where she is. She is the centre of attention," Gutiérrez says. "Yellow –another star colour this season – is associated with happiness, joy and optimism."
Trend: Vintage vs Cutting-Edge
When it comes to bikinis, classic shapes like the bandeau and the triangle top are everywhere, but they're being reinvented with bold colours and prints that give a fun, refreshed look to these tried-and-true designs. For daring beach-goers who want to experiment with something totally new, there are plenty of asymmetric cuts, off-the-shoulder tops, halters, ruffles and fringes to go around. Wide ruffle tops are especially on-trend this summer, adding an aura of romance. As for bikini bottoms, ribbons, chains and even belts are enhancing this oft-overlooked garment, while ties and lace are appearing to help adjust the garment closer to the body and stylise the figure.
[At Left: Agua Bendita. At Right: Leonisa]
Speaking of bottoms, the Brazilian bikini hasn't disappeared, but it's being eclipsed again this season by high-rise bottoms that reach as far as the navel – a nostalgic nod to iconic '60s beachwear. Another trend that returns triumphantly for 2018 is the nautical look, a casual yet chic choice with clean lines and simple designs in blue, red and white.
Tip: Accessorise
To truly look glamorous on the beach, a cute swimsuit is not enough: you can't forget the accessories. Pareos and wraps, beach dresses and cover-ups, hats and sunglasses all contribute to your seaside look.
Whether you choose a long or short dress, opt for materials such as linen, cotton and viscose that are light, breathable and flowing. Dresses with ruffles or spaghetti straps tend to work especially well with flat sandals. Also, go for one that's versatile and can be used as a cover-up on the beach or as a dress in its own right; if nothing else, it makes packing for your next beach holiday a breeze. Finally, complement your outfit with an elegant, handmade fan to keep you cool, as well as a stylish maxi bag to take to the beach and sunglasses that protect your peepers from harmful UV rays.
Tip: Choosing The Right Swimsuit For You
We've all been there: you need a new swimsuit, but even after trying on half the store, you leave with nothing but a headache. "The first thing we have to take into account when choosing a swimsuit is our body, and that the garment makes us feel beautiful and secure," says Falla. "To do this, you need to find out what type of silhouette you have."
Therefore, knowing your body type and what favours you, specifically, is essential. You may love the new ruffle trend or the high-waisted '60s swimsuits, but if they don't play up your best features, you won't feel like you can rock them the way you want. Go for designs and silhouettes that accentuate your best attributes and hide what you like the least – for example, wearing a wide ruffle top to hide a small chest, but high-cut Baywatch bottoms to highlight your legs. Drawing the eye to what you like best will give you the confidence to walk like you own the beach. Now grab your sunscreen and towel, and enjoy the sand, sun and sea!