';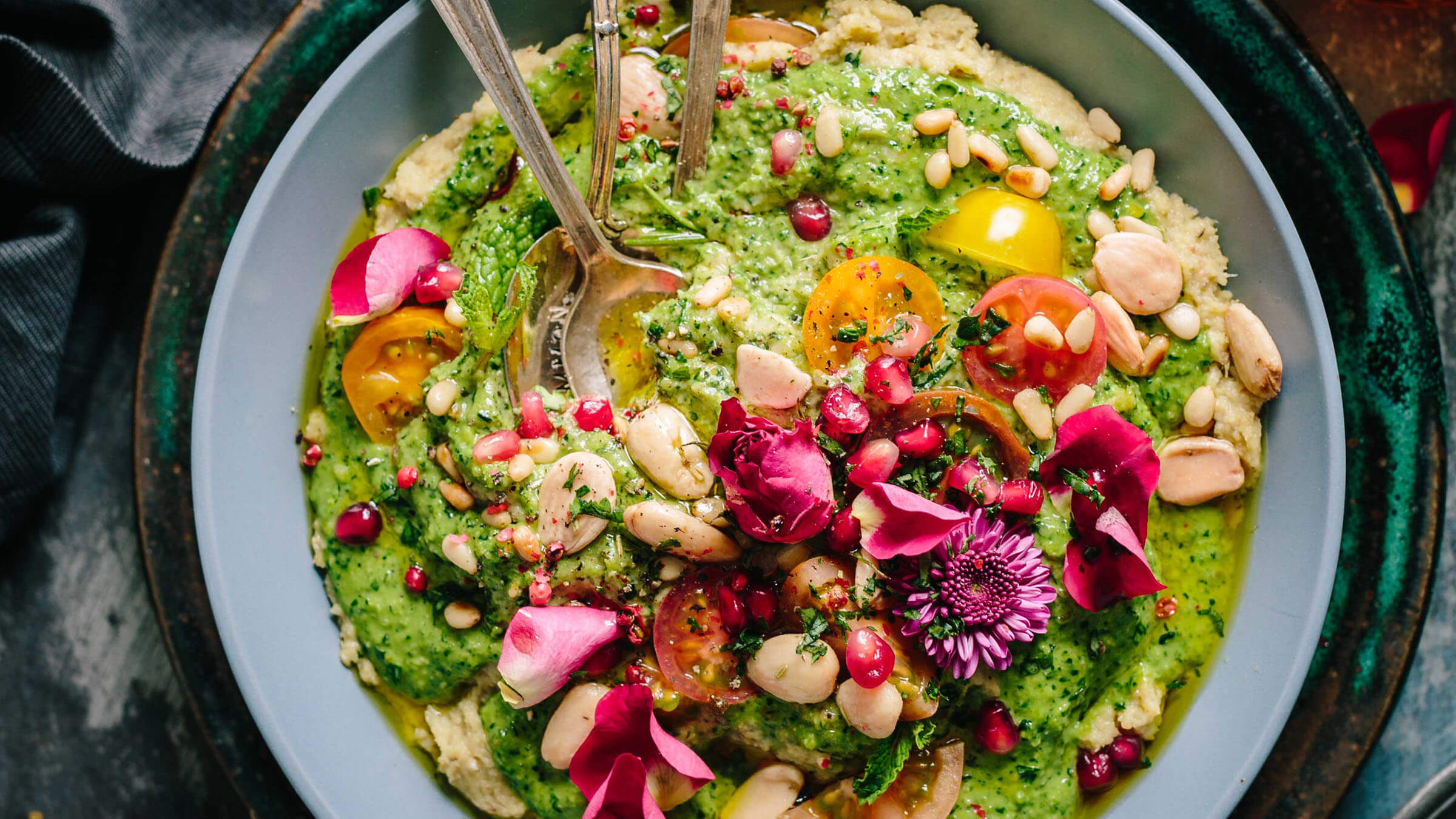 ;
Just like clothes, cars, vacation spots and pretty much any other little luxury money can buy, food goes in and out of style as the seasons and years change. Though the fashionable fare of years before is still making the rounds across the globe (we see that kale Caesar salad still lingering on roughly all restaurant menus), a new year brings more space for creativity and promotion of new, exciting and, most importantly, delicious food trends.
To predict what we'll all be eating in the coming year (and beyond), we asked top chefs at the epicentre of trendiness, New York City, where nearly every cool thing starts, flops or flies its way into influencing the world's food scene.
Ready to get trendy? Here's what NYC chefs think will be on your plate – and Instagram feed – in the coming months.
Globally Influenced Steakhouses
Chef David Burke of Tavern62 by David Burke predicts an ascent in Korean and Chinese steakhouses, as well as American steakhouses with international influences, in 2017. "I especially expect Korean and Indian cuisines to become even more prominent," Burke says. "These are sophisticated flavours that more diners are gravitating towards. As part of this melding, Burke also thinks we'll start seeing more tandoori ovens installed in American restaurant kitchens.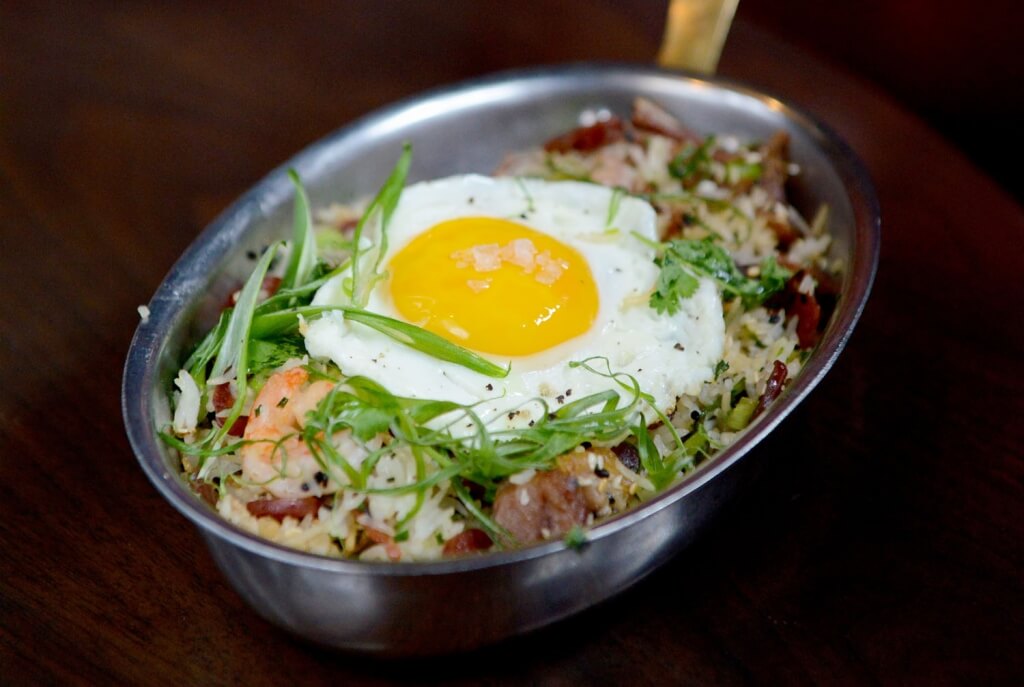 [Tavern62, Pork + Shrimp Fried Rice Topped with Eggs. Photo by Mikey Pozarik]
Restaurants Without Dessert Menus
Don't panic and run to the nearest candy store – there's still hope for sweet tooths at the end of a trendy restaurant dinner. "I think more places will change how they serve desserts," Burke says. "As opposed to offering a whole pastry menu, they'll simply serve a complimentary sweet treat at end of meal." Why? Burke explains that this makes sense for from a labour standpoint, as "people just aren't eating desserts like they used to" – so why hire a separate pastry chef for a course that's going out of style?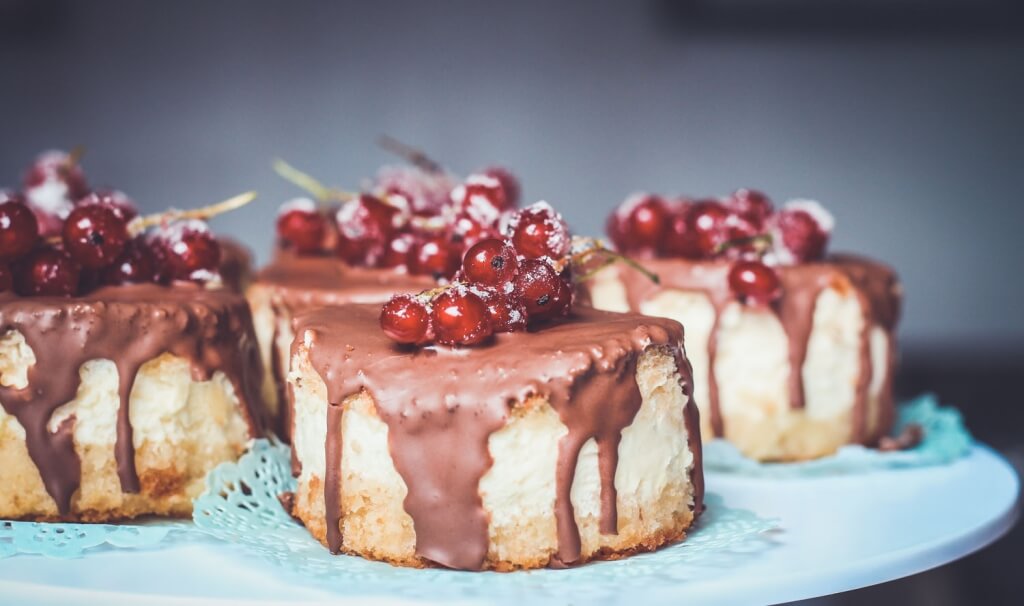 Burke predicts that restaurants may transition to having one dessert of the day, complimentary petit fours or a small complimentary takeaway dessert. But Burke isn't parting with his dessert menu for 2018; to make his dessert menu more economical (and Instagrammable), he's focusing on shareable desserts for two and four as well as whole pies and cakes served at the table and taken to go if a party doesn't finish the treat.
Legumes!
Chef Laurence Edelman of the West Village's Left Bank is banking on lentils, beans and other starchy non-grains to be a big hit in 2018. "I'd like to see legumes have their day," he says. "Most sensible healthy diets include legumes, because they're filling and nutrient-rich, as opposed to something like grain, which is filling and fibrous, but lacks a lot of nutrients." Legumes' versatility – they can be served hot or cold, dry, in vinaigrette, or in soup, creamy, whole, mashed – can help boost the fad across menus.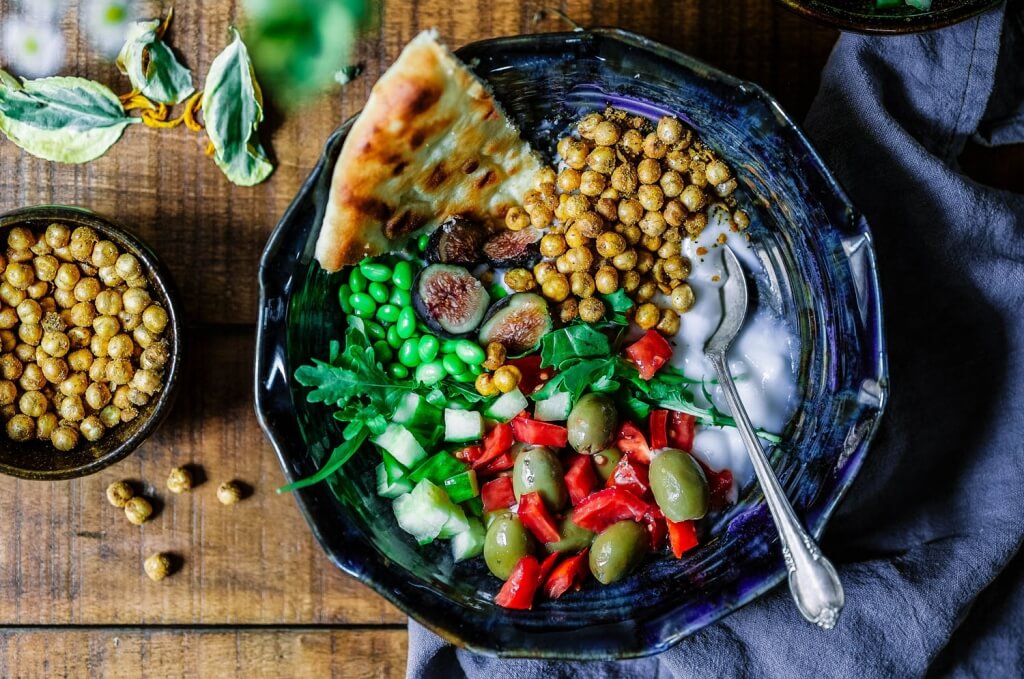 In his kitchen, Edelman is currently experimenting with an Italian bean soup and a bean dish served with braised chicken thighs. Chef Harold Moore of Harold's Meat + Three also predicts plant-based proteins, like lentils and beans, will surge on restaurant menus in 2018: They're inexpensive, easily accessible and adaptable enough to use in an endless range of dishes and cuisines.
Insta-Colourful Creations (With A Twist)
Love it or hate it, "foodstagramming" isn't going anywhere in 2018. "People still want food that is Instagram-friendly, but unlike the rainbow lattes and unicorn cupcakes of 2017, 2018 is all about food that is super fresh and healthy-looking," says Brigitte chef Thomas Besnard. "So instead of using artificial colourings to achieve that look, I think chefs will be turning their attention to ingredients that pack double the punch of colour and health benefits."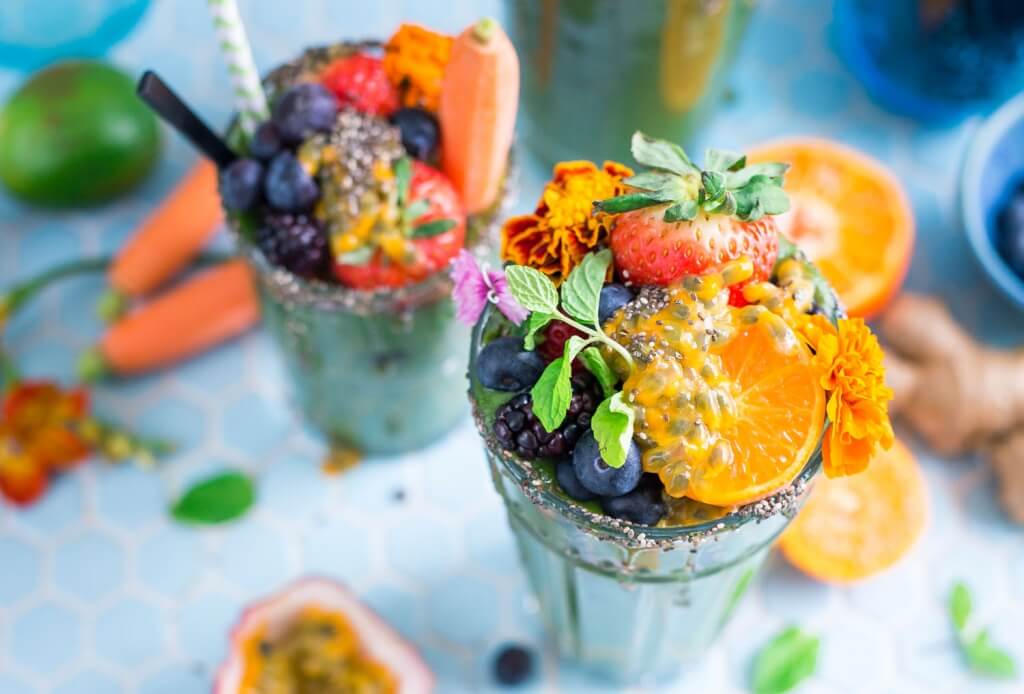 Matcha-infused everything will bring shades of green to photo-friendly foods, and acai can be used for a punchy purple. At his restaurant, Besnard brightens dishes with simple yet healthy ingredients – like a slice of mango on a green salad or slightly pink-hued amaranth to a protein dish.
International Everything
Nearly every chef questioned for this piece mentioned international ingredients, techniques and regional cooking that will influence their menus for 2018. Sani Hebaj, Executive Chef of The Palm Court at The Plaza Hotel, has added Middle Eastern flavour to the iconic spot's menu, serving a mezze platter with muhammara, moutabel, hummus and za'atar toasted pita, as well as a beet salad with sumac and labne in the opulent, historic space.
Chef Greg Proechel of the new and scene-y Ferris predicts more Southeastern Asian ingredients making themselves present on menus, and chef Ken Oringer of Toro expects a rise in more regional, specialised Asian food previously unseen in Manhattan's dining scene.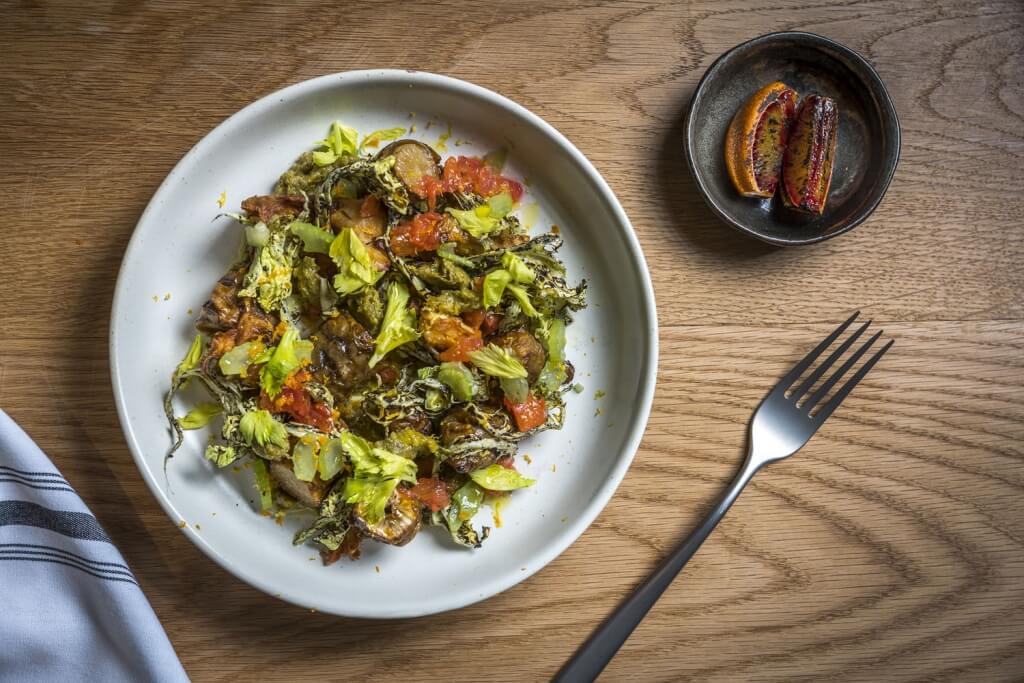 [Ferris. Photo by Noah Fecks]
Chef David Santos of Good Stock believes that in the age of 23andMe and other simple DNA testing, people are more interested in connecting to their roots, especially via food.  "People then take that information about who they are and explore it through the one thing we all have in common: food," Santos says. At his soup-focused restaurant, Santos has re-invented over 150 soups from around the world, ranging from Panamanian to Mexican, Japanese, Indian and more. If there's one thing that may help unite the world this year, it may just be hot broth.
Restaurants With Heart
"North African cuisine is going to be the next big thing, along with a return to the simpler recipes of our grandmothers using Israeli ingredients served in restaurants designed for take-out." says Amanda Cohen, chef and owner of cult vegetable-focused restaurant Dirt Candy. "That's not what I think, but it's the impression I get reading trend pieces trying to predict what will happen in 2018. These predictions never work out."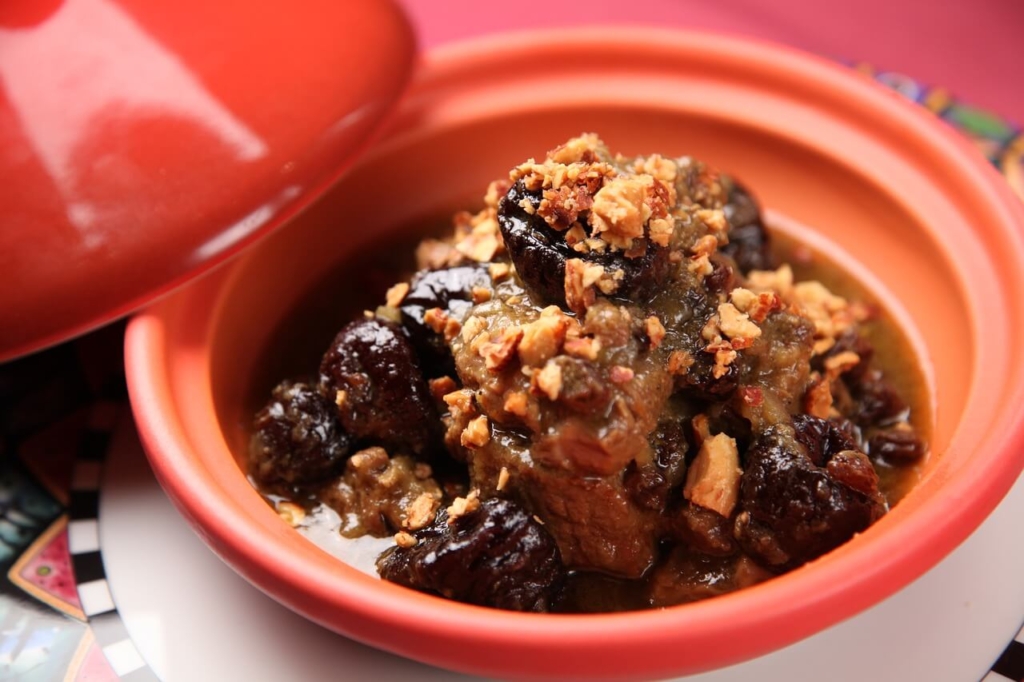 Instead of predicting a major overarching trend, Cohen instead plans to continue experimenting in her kitchen, using different vegetables and continuing to talk with her customers. For her, trendiness isn't essential to New York's food scene, but becoming a local mainstay restaurant – as her soon-to-be 10-year-old eatery has – is always in style. "We're not the hip restaurant of the moment, we're not on anyone's heat map, but we continue to do what we do, and people keep coming back," she says. "And that's been the trend every year. Hype always dies down, and restaurants that have a heart keep on keeping on."
Which of these NYC food trends are you tempted to try in 2018?