';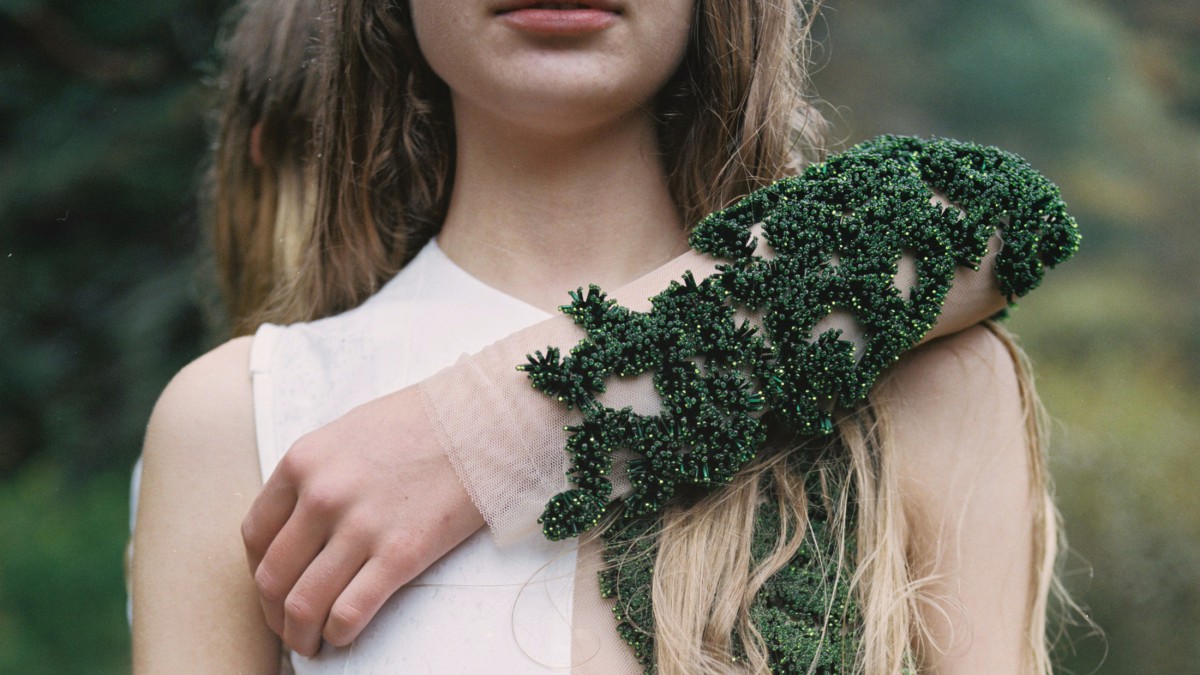 ;
This St. Patrick's Day, we're ditching the silly hat, leprechaun-printed polyester and slogan T-shirt perpetuating tired "Oirish" clichés. Instead, cutting-edge fashion by emerging Irish designers reminds us that sometimes the grass really is greener… on the other side of the Irish sea.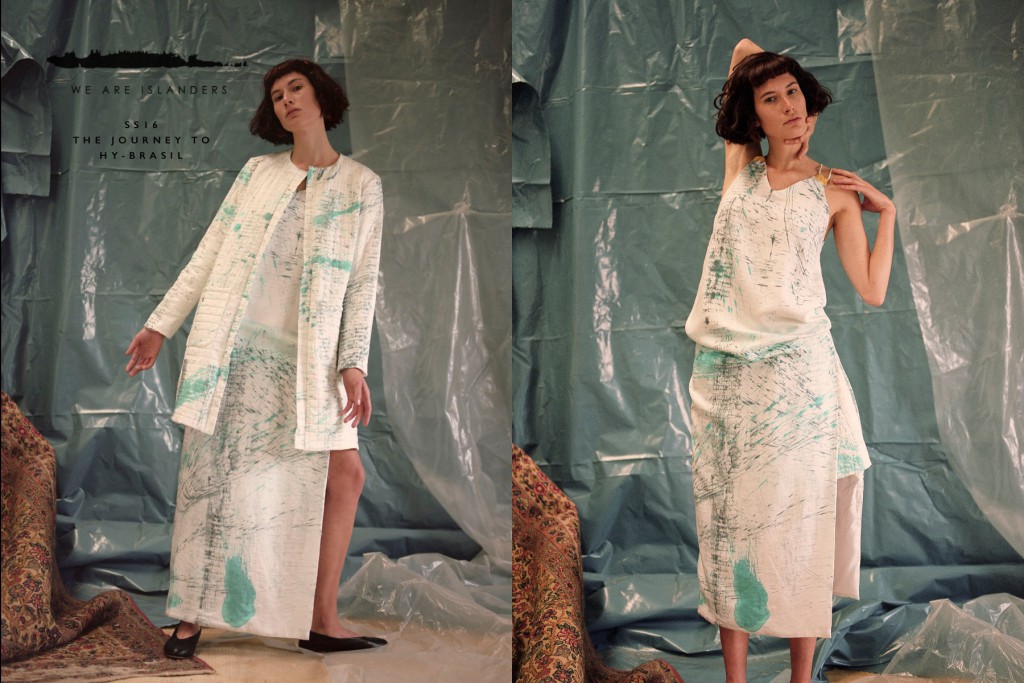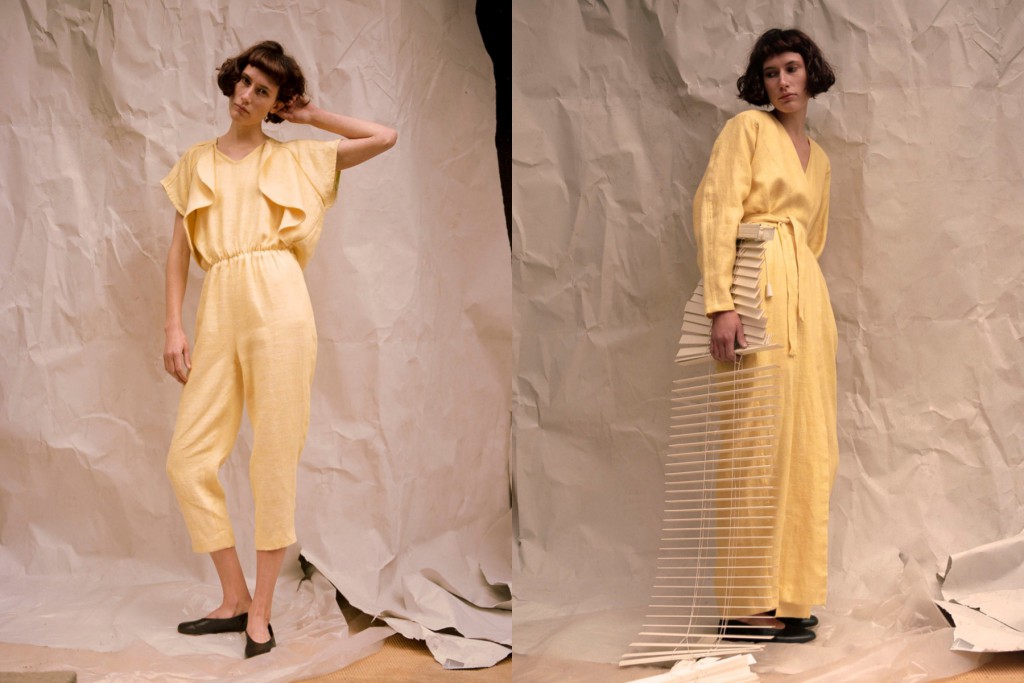 We Are Islanders
This sustainable fashion label doesn't just care about making its fellow islanders look good, but also about protecting the island itself. The inventive, yet utterly wearable garments are produced in Ireland, made from largely locally sourced organic materials, like Irish linen and salmon skin leather, and feature mesmerising details like hand-painted prints and natural tidal "dip-dye." The Spring Summer 2016 collection, named The Journey to Hy-Brasil, was inspired by the story of two 18th century female explorers who set out to search for a phantom island in the Atlantic Ocean, never to return. The resulting clothes evoke the dreamy quality of the mythical island, as well as the very real island that provided the materials, skills and ideas to create them. weareislanders.com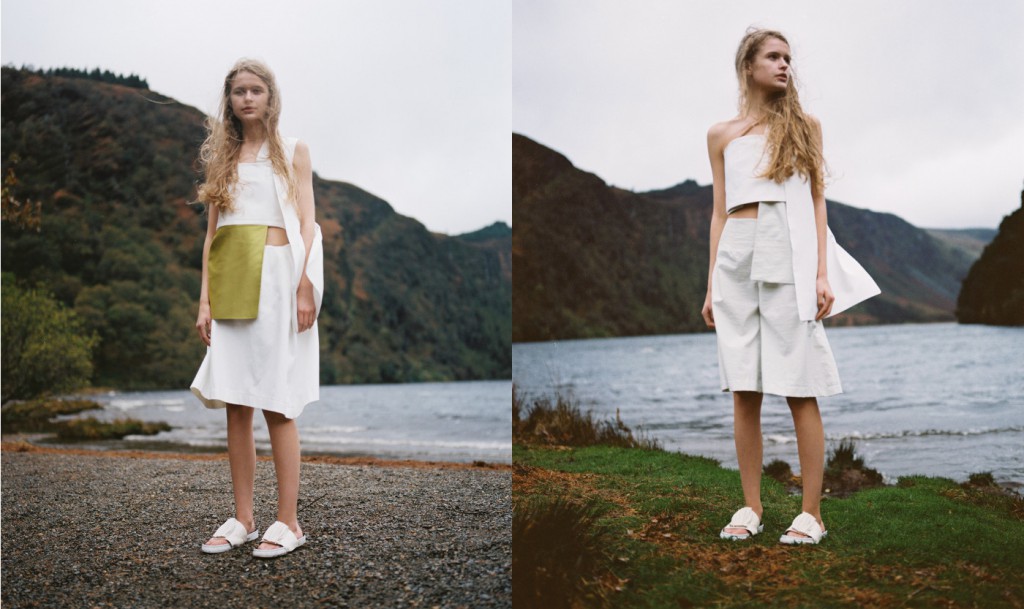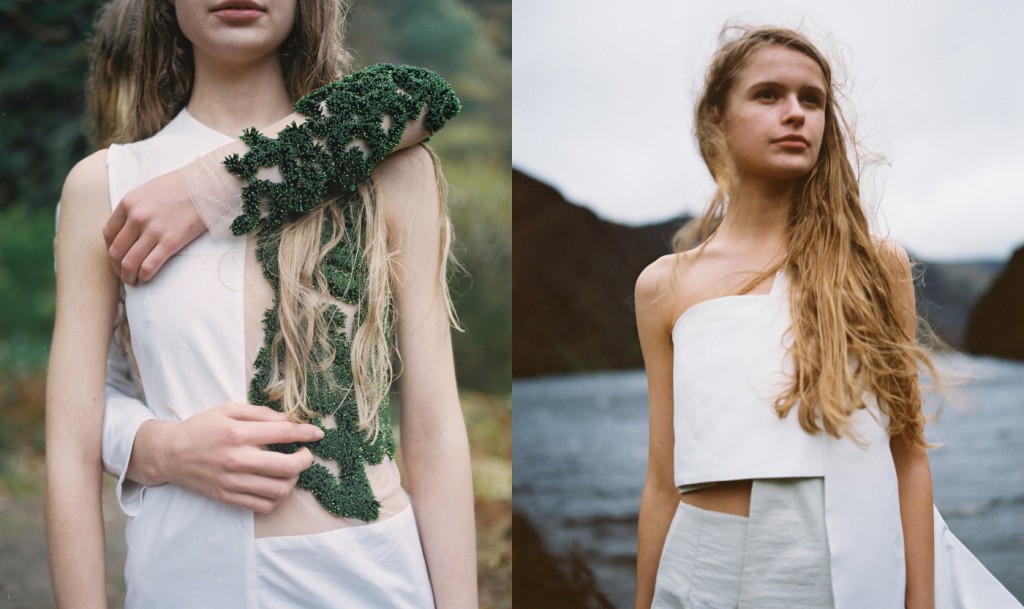 Michael Stewart
During the Irish Design Year 2015, Michael Stewart presented his ethereal designs as part of the International Fashion Showcase at London Fashion Week. Whilst the shapes of the garments he showed were starkly modern, delicate panels with intricate detail allowed a glimpse of his traditional roots. Stewart explains: "I value the handmade. I believe that by crafting garments you impart emotion and energy into an item of clothing. Ireland is an island of crafters and makers." notjustalabel.com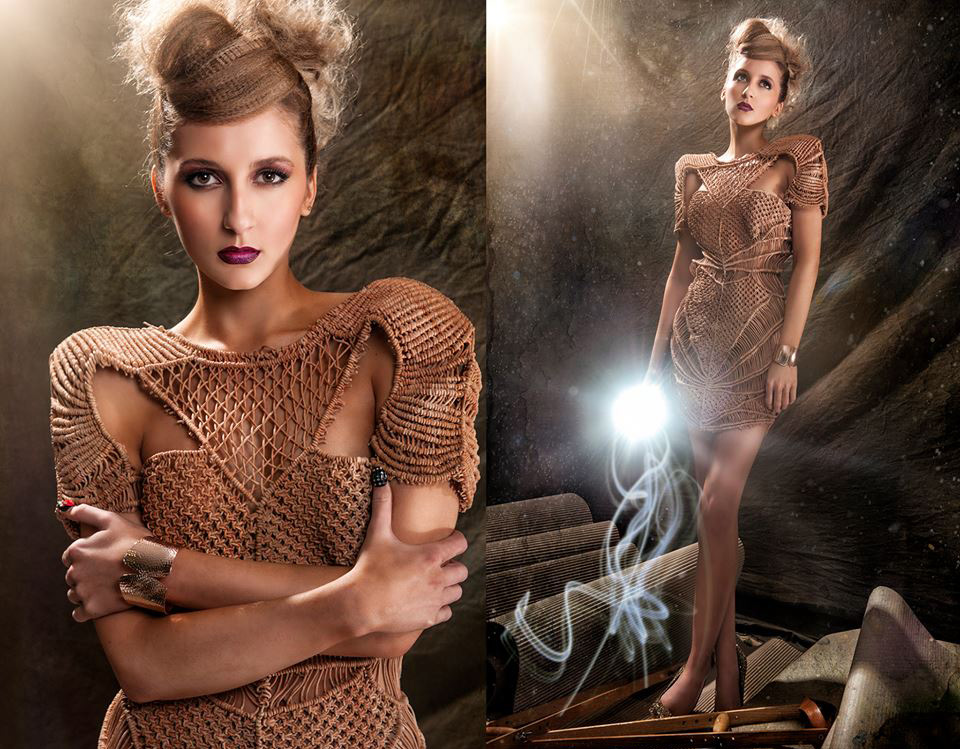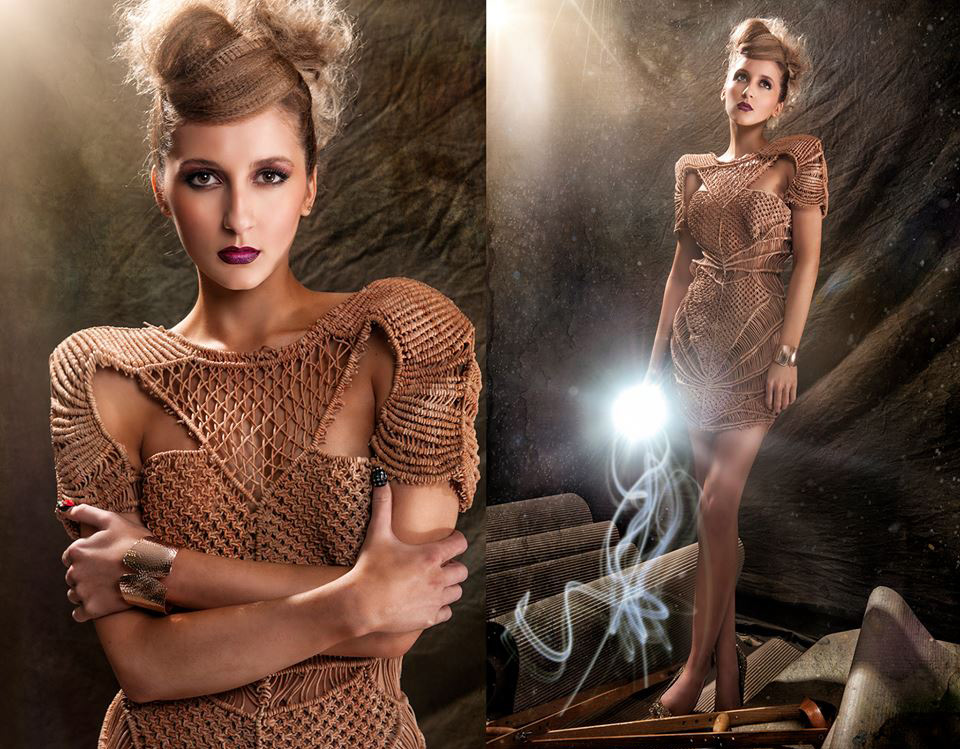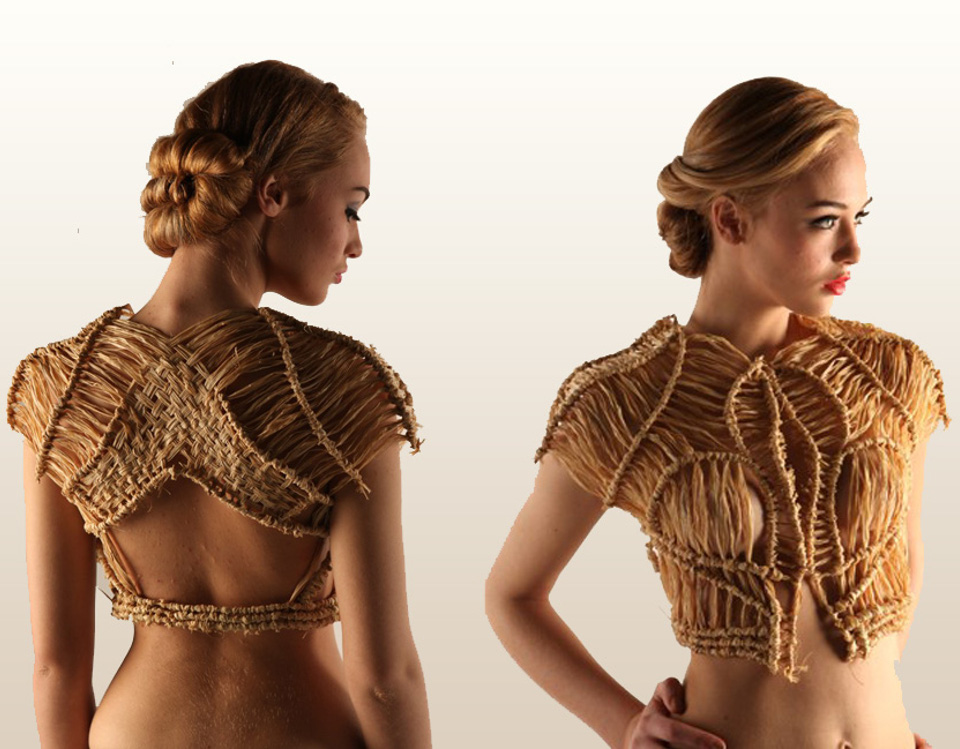 Oliver Duncan Doherty
The Donegal-born, Ulster-trained designer's creations are a cross between garment, accessory, adornment and wearable art. His custom-made jackets, dresses, shoulder harnesses and breastplates are strikingly contemporary, yet rooted in local tradition. Doherty uses traditional basket weaving and macramé techniques handed down through the generations by Donegal hand weavers. As the designer describes it: "It is a tradition that Donegal people are proud of and they are not willing to let it die. It is something that they were born with; something that cannot be taught or learned." oliverdohertyduncan.com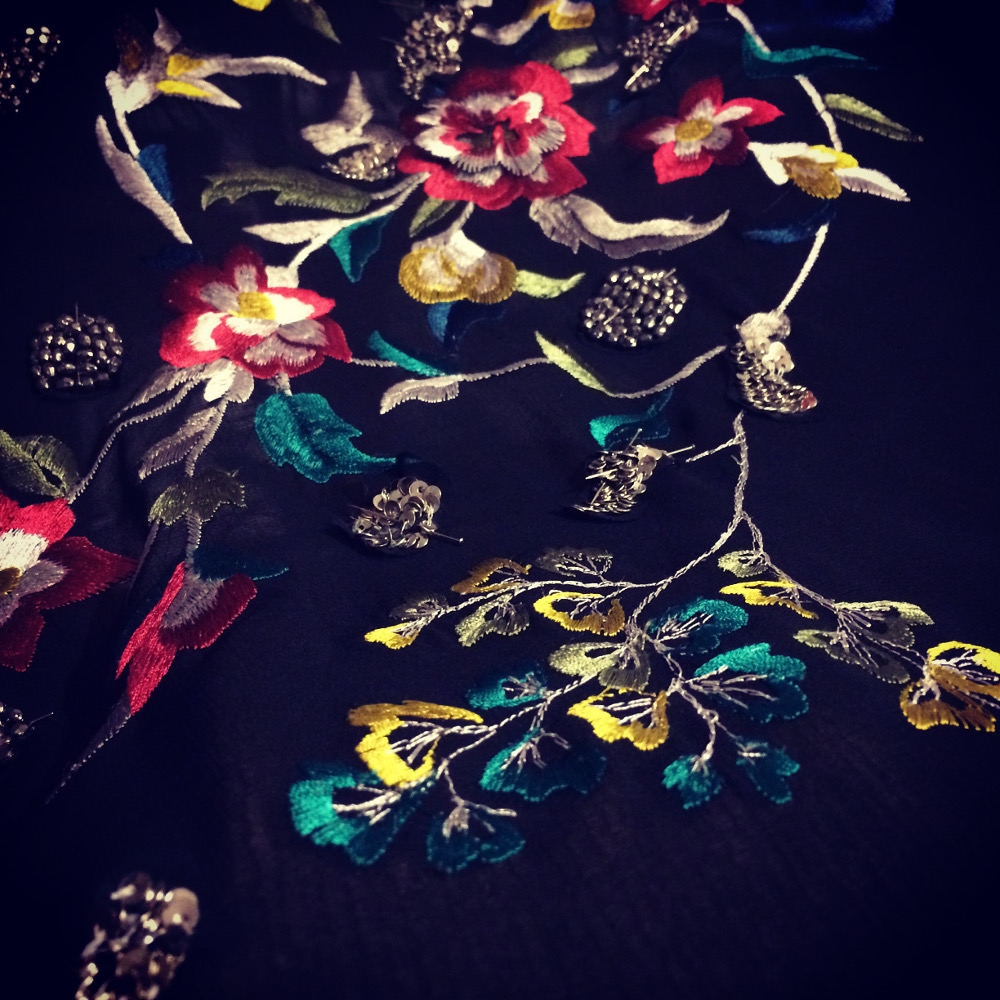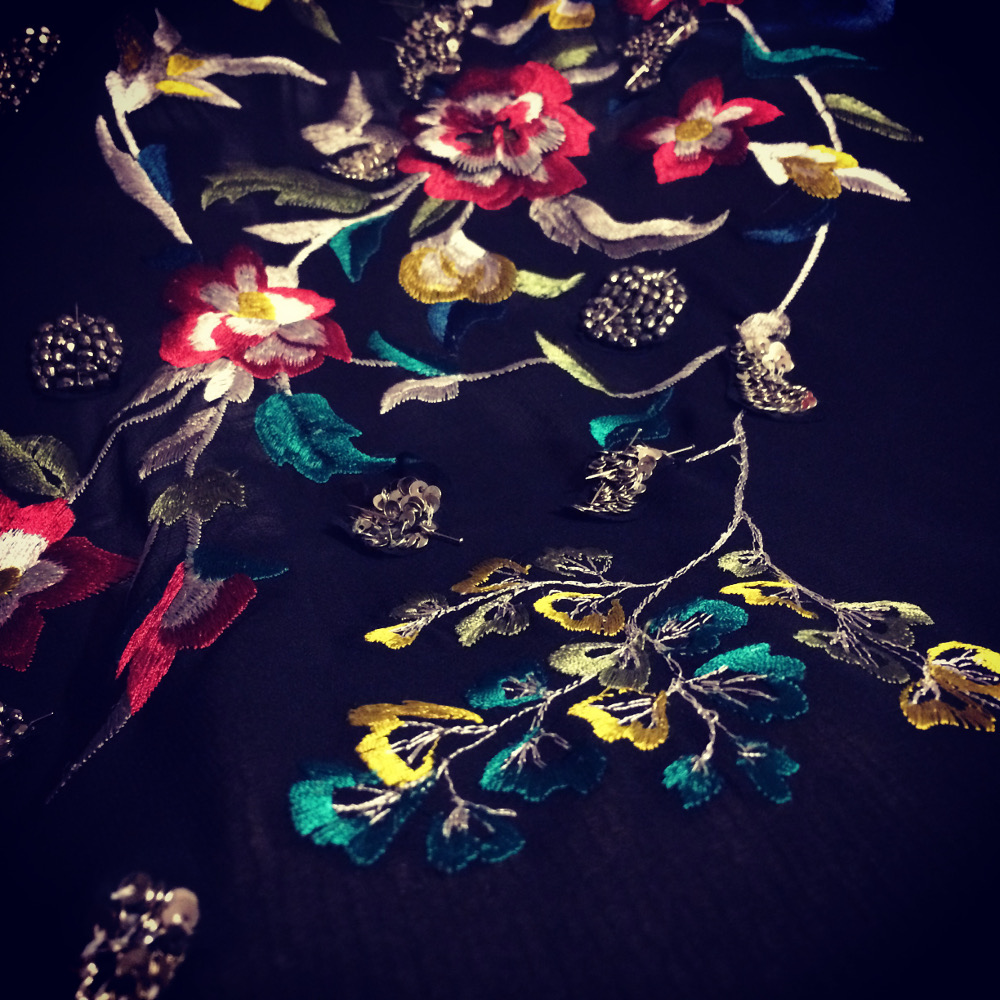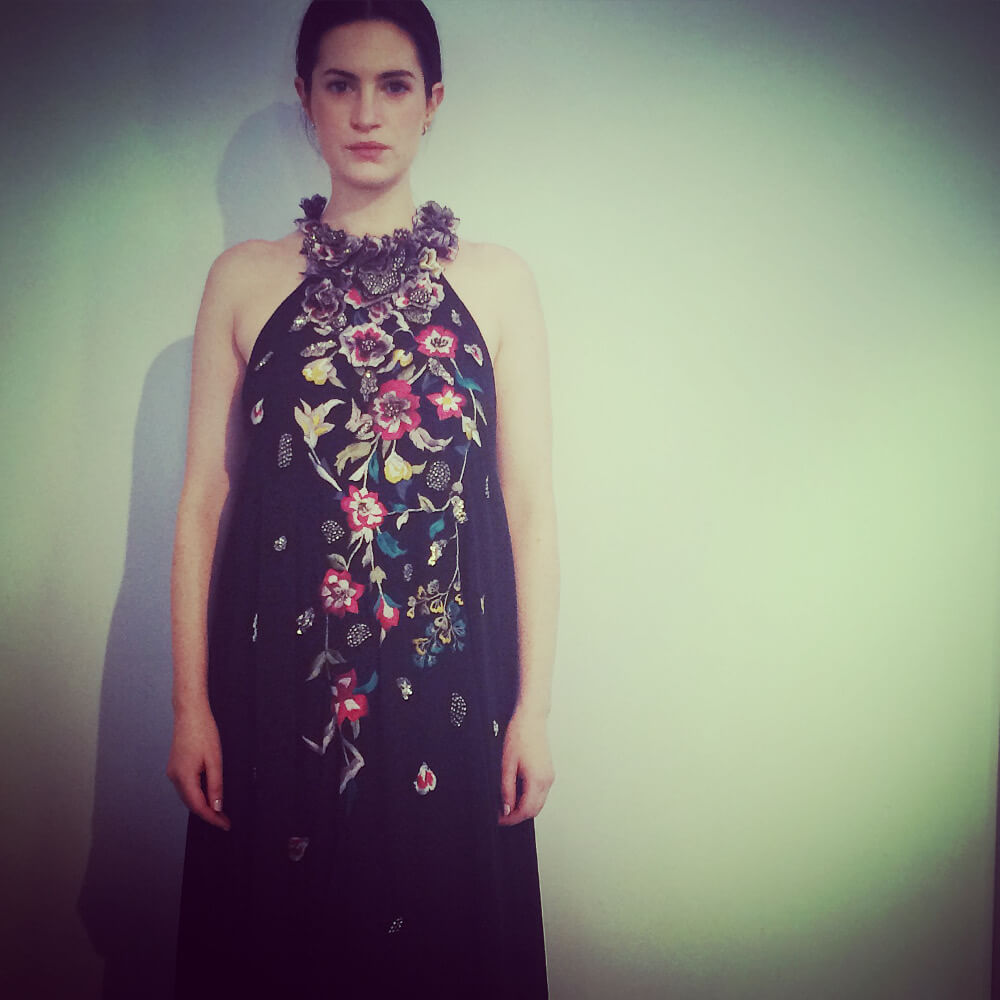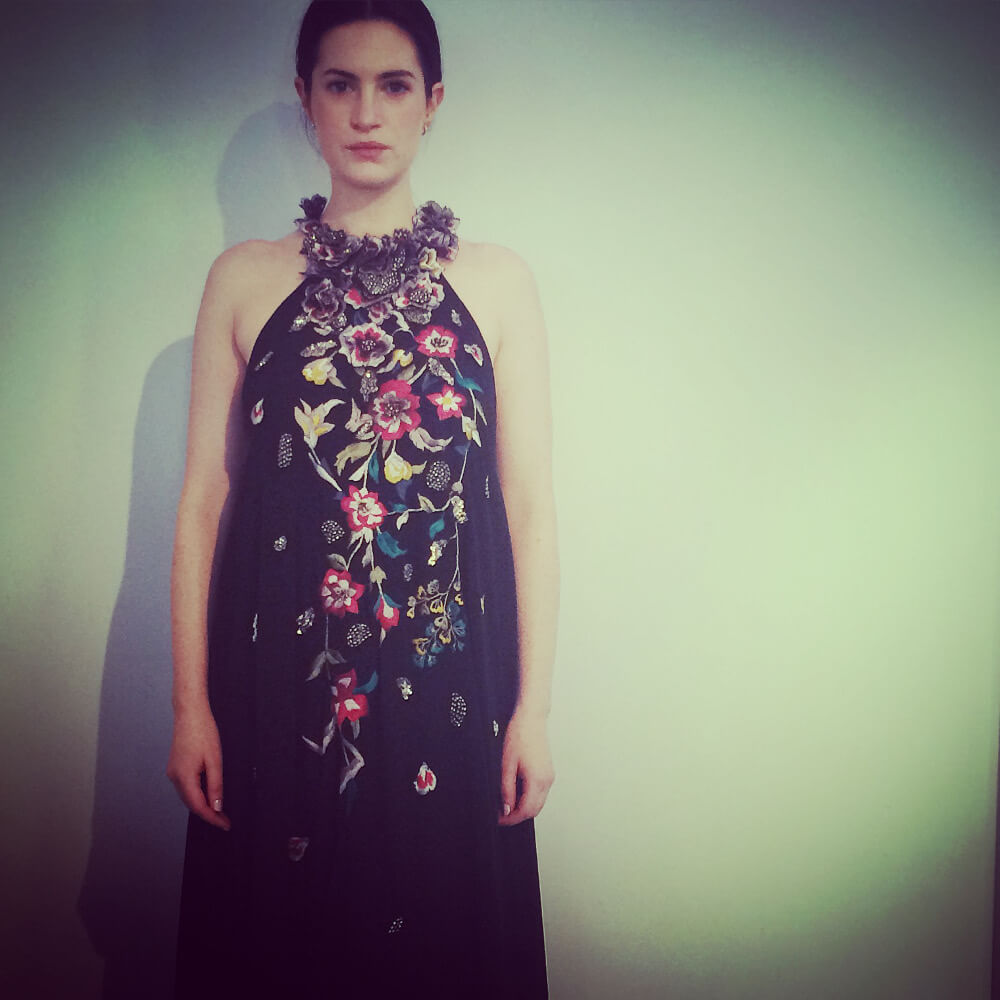 Jill De Búrca
Far from a novice in the fashion world, Jill De Búrca has worked for a veritable Who's Who of the global apparel industry. However, it wasn't until she returned from the UK (where she went by Jill Burke) to her native Dublin that she decided to launch her own label. The move prompted not just a return to her Irish name, but also a renewed focus on traditional influences: "I think your sense of heritage grows stronger when you live abroad," De Búrca explains. Her designs are all about the detail, with lavish embroidery and embellishment painstakingly created by hand, or on an old Irish Singer embroidery machine, which is "about 70 years old and would have been traditionally used to embroider Irish dancing costumes." jilldeburca.com
[Pictured: Jill De Búrca dress inspired by WB Yeats poem 'The Stolen Child']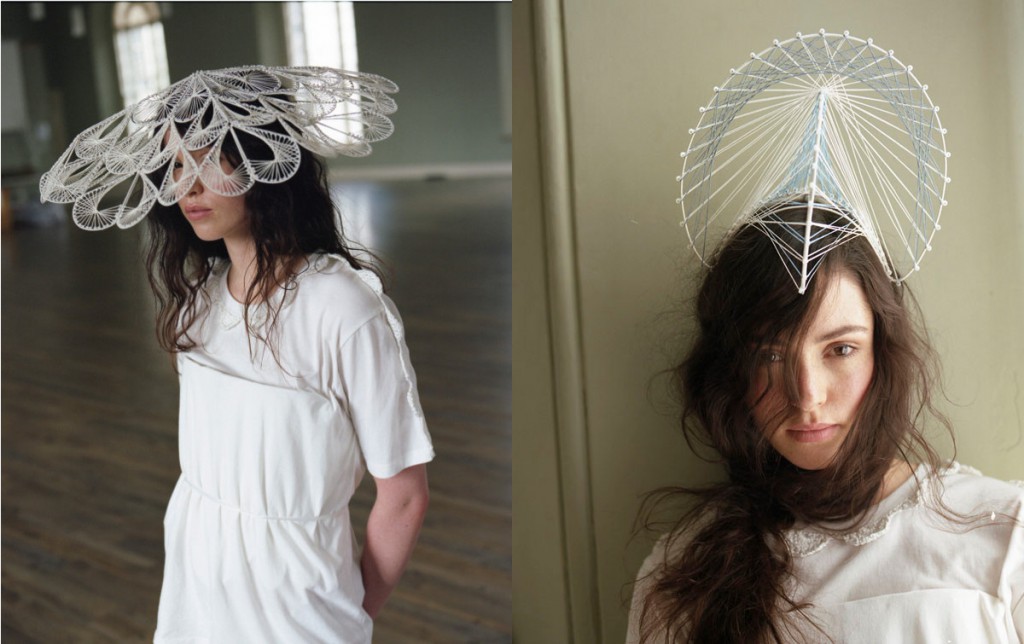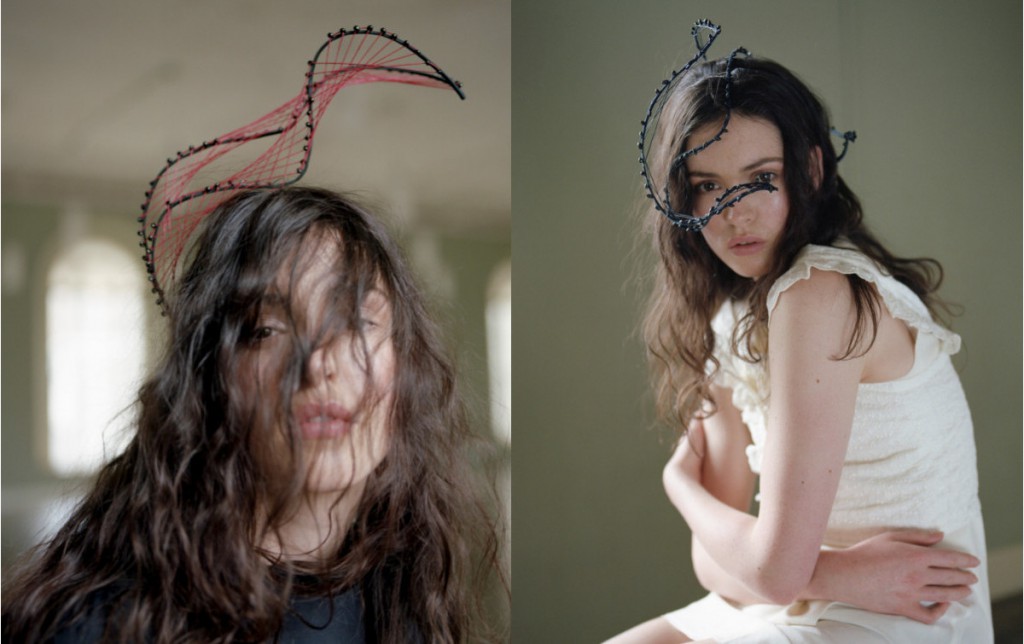 Laura Kinsella
In Ireland, all the most fashionable social outings require a hat: weddings, christenings, race meetings… Laura Kinsella creates the type of headpieces that stoke the Irish love of millinery in a new, fashion-forward generation. In addition to traditional and demure pieces, she dreams up dynamically geometric constructions that appeal to a more daring and savvy clientele. Her work has already received the highest of accolades, when it was named Most Creative Hat at the Royal Dublin Horse Show by none other than Irish milliner extraordinaire Philip Treacy. laurakinsella.com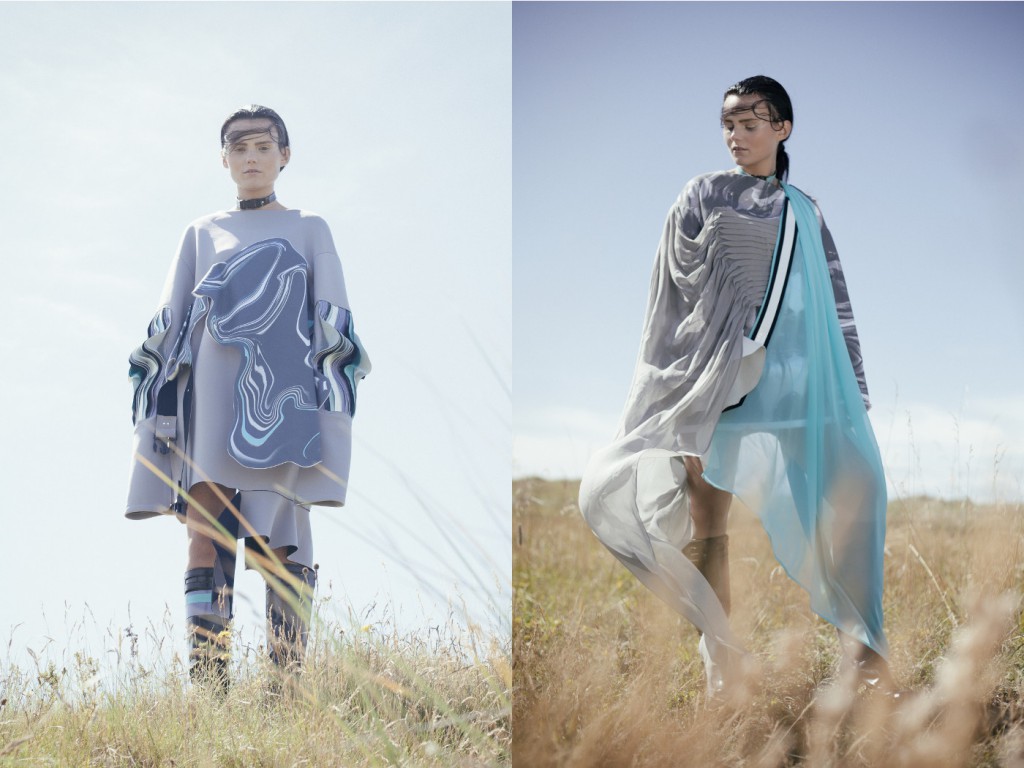 Colin Horgan
Colin Horgan launched his eponymous label well before graduating from Limerick School of Art & Design. Currently on the MA Fashion Womenswear Programme at The Royal College of Art in London, he has received a huge amount of editorial and retail love, both at home and abroad. The trailer for his DRIFT Autumn/Winter 2015/16 collection sees a model clad in fiercely contemporary, complexly structured garments placed in a decidedly Irish-looking landscape, looking for all the world like a warrior princess ruling over the seaside dunes. Whether or not his work is actually inspired by his rural Kerry background, Horgan is vocal in his thanks for the unrelenting support he receives from home. colin-horgan.com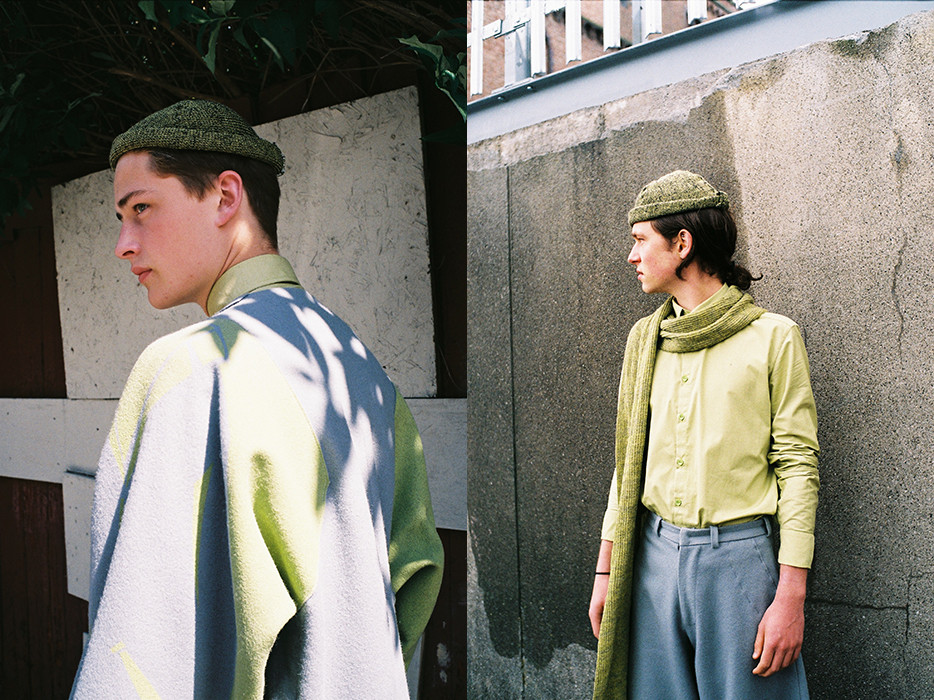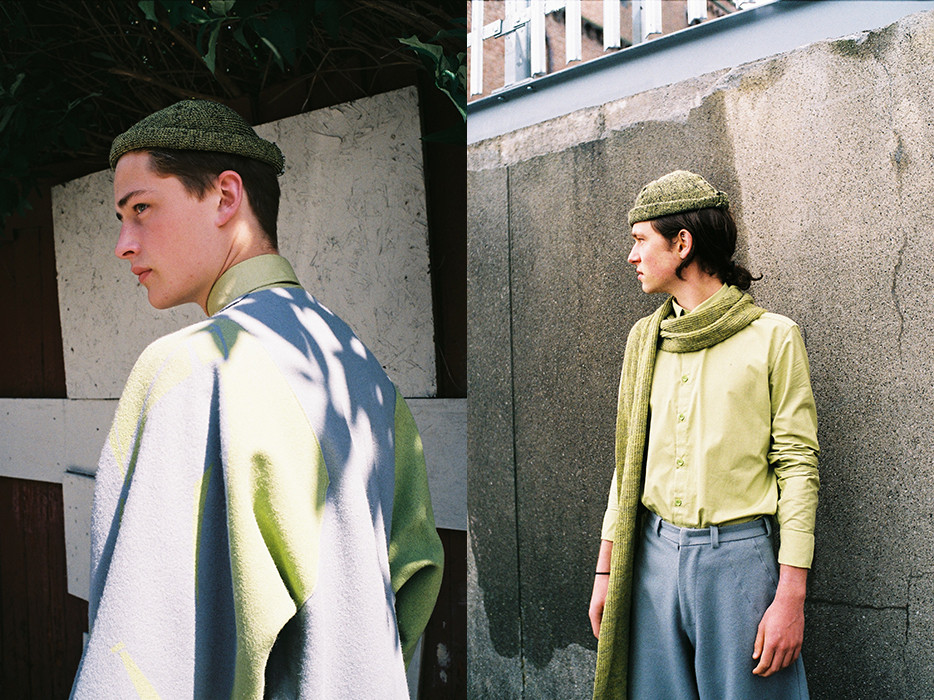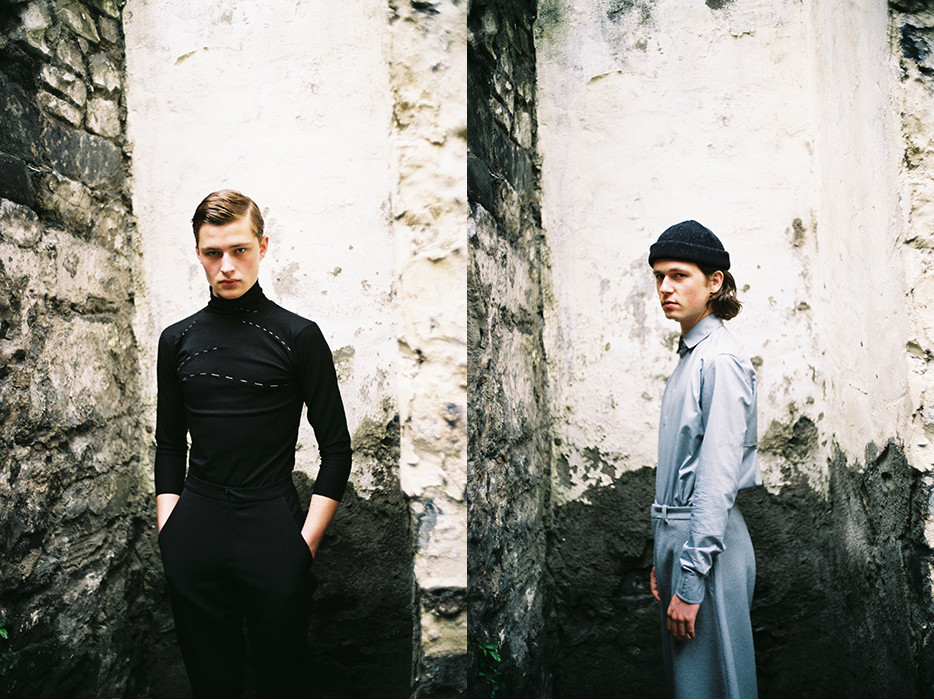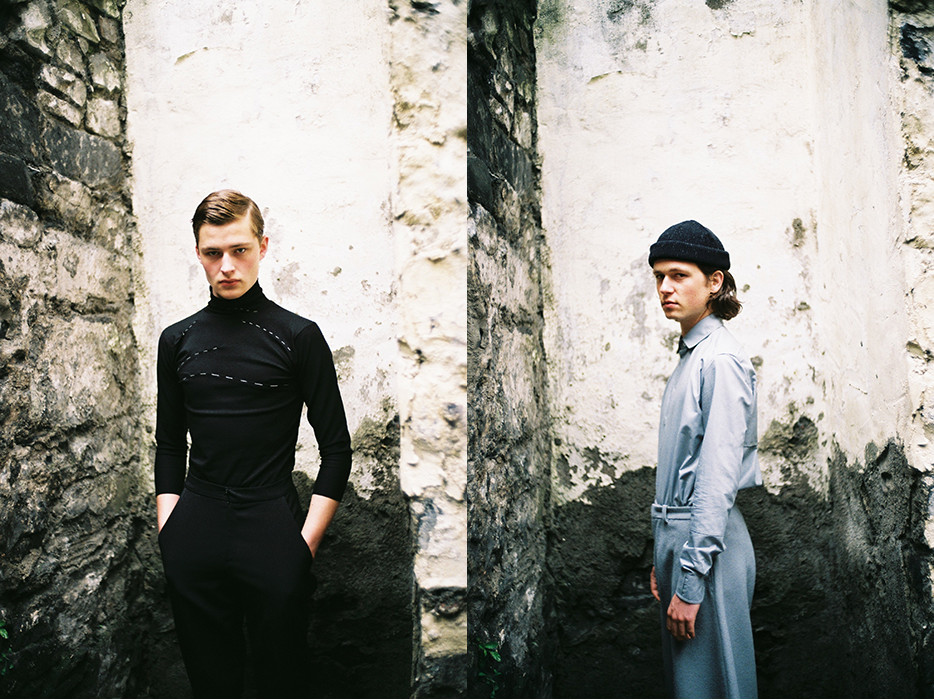 Naoise Farrell
An Irish menswear designer based in London since graduating from Dublin's National College of Art and Design in 2014, Farrell unabashedly mixes and matches her inspirations. From contemporary dance and vintage menswear patterns, to Ireland's economic boom and bust, her minimalist oversized garments only come in one shade of green, but – as the designer ascertains – "feel perfectly at home in 21st-century Dublin." naoisefarrell.com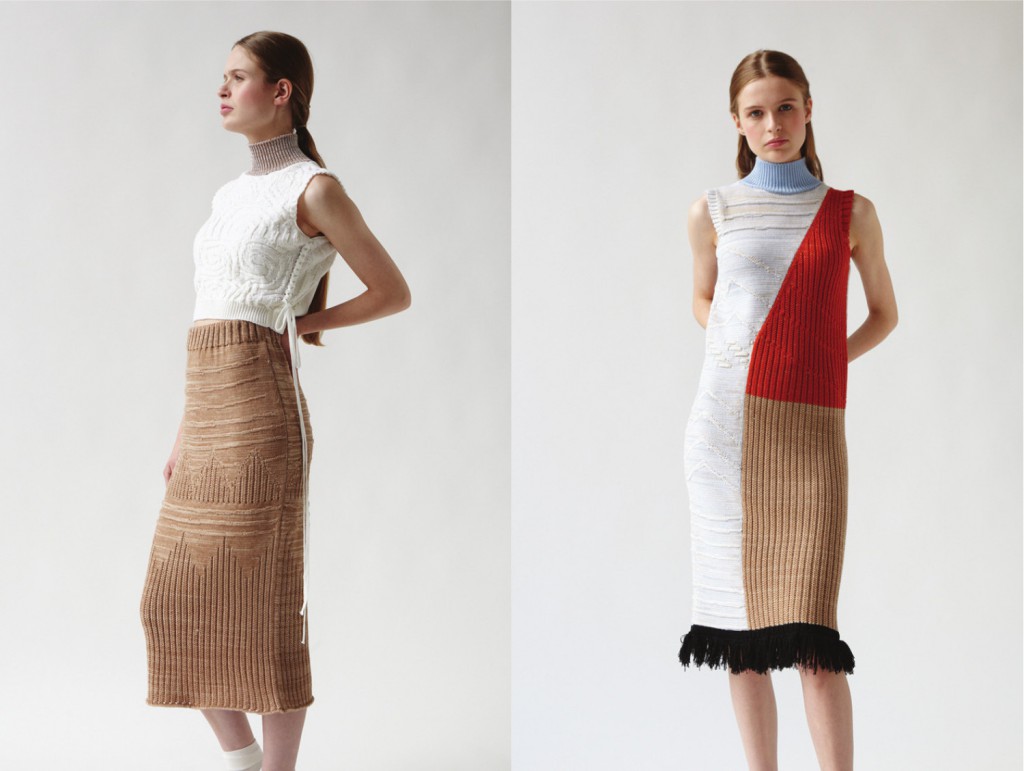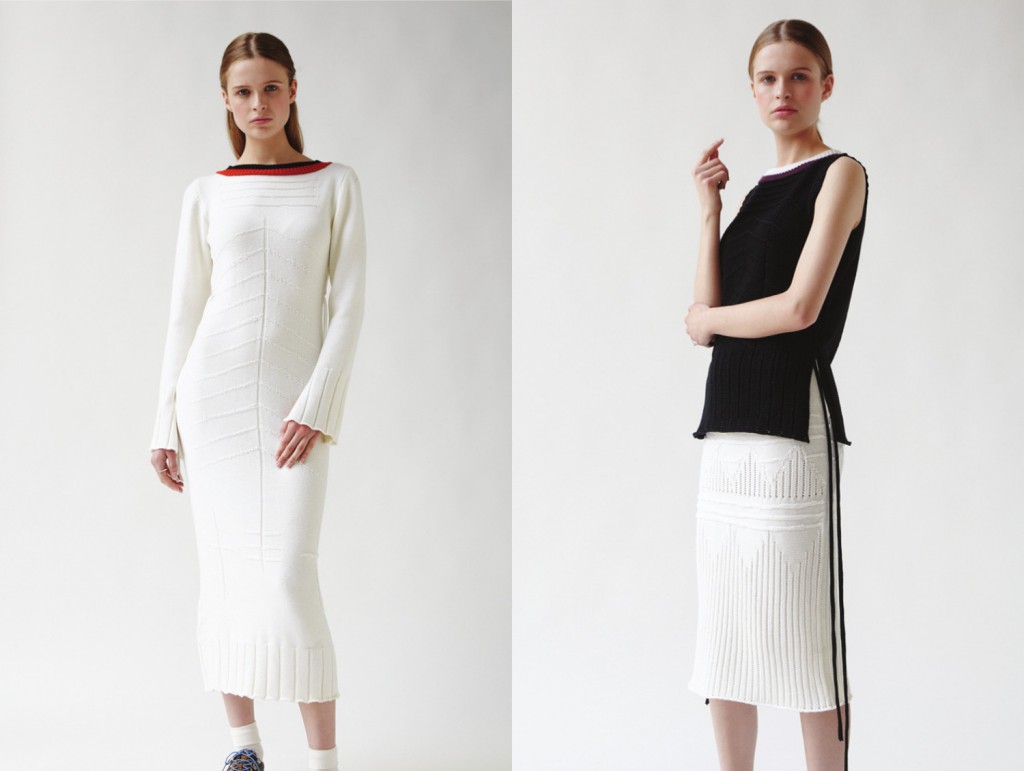 Honor Fitzsimons
One of the few directional designers to grapple with knitting – that most traditional of Irish garment crafts – Honor Fitzsimons turns yarns into ensembles that are edgy in style, but comfy to wear. Fitzsimons credits her grandmother's hand-knit Aran jumpers with sparking her interest, but she had to head for London to study the craft (at Central Saint Martins), as there are no dedicated fashion knitwear degrees in Ireland. The designer also notes that her light, yet warming, layer-friendly creations are just about perfect for the famously changeable Irish weather. honorfitzsimons.com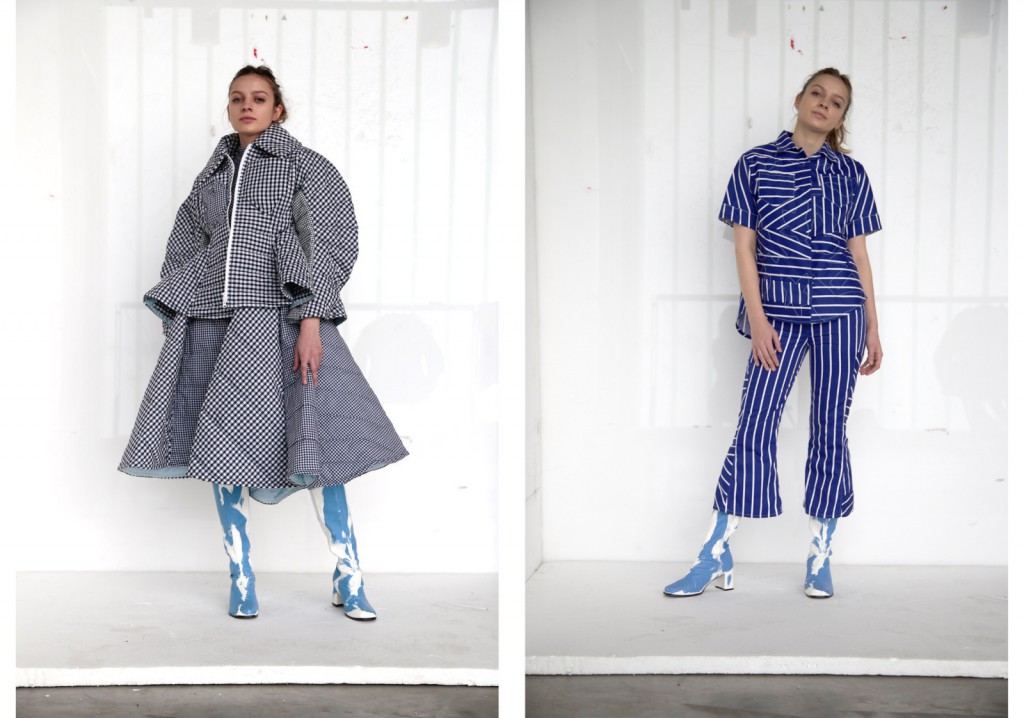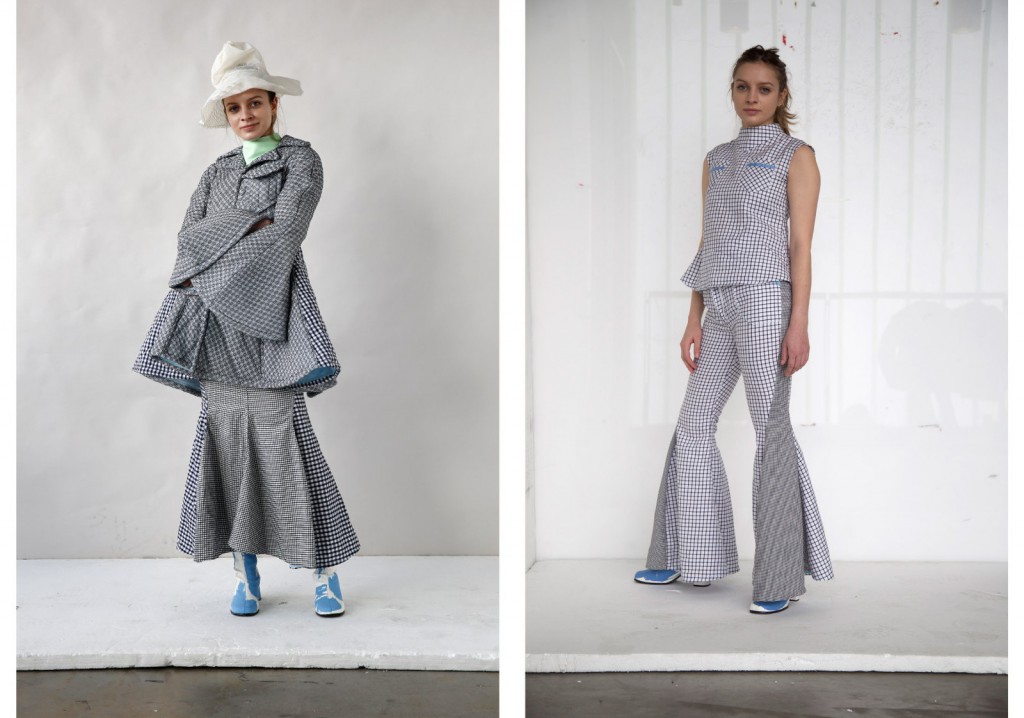 Richard Malone
Central Saint Martins graduate Richard Malone takes his inspiration from a very different Irish style. Coming of age in the post-Celtic Tiger years, he soaked up the sartorial ingenuity of working class youth. Thanks to an LVMH Grand Prix scholarship and support from luxury stores and bespoke clients, he has experienced the haute side of fashion, but his own approach retains a make-do quality and non-conformist peculiarity. richard-malone.com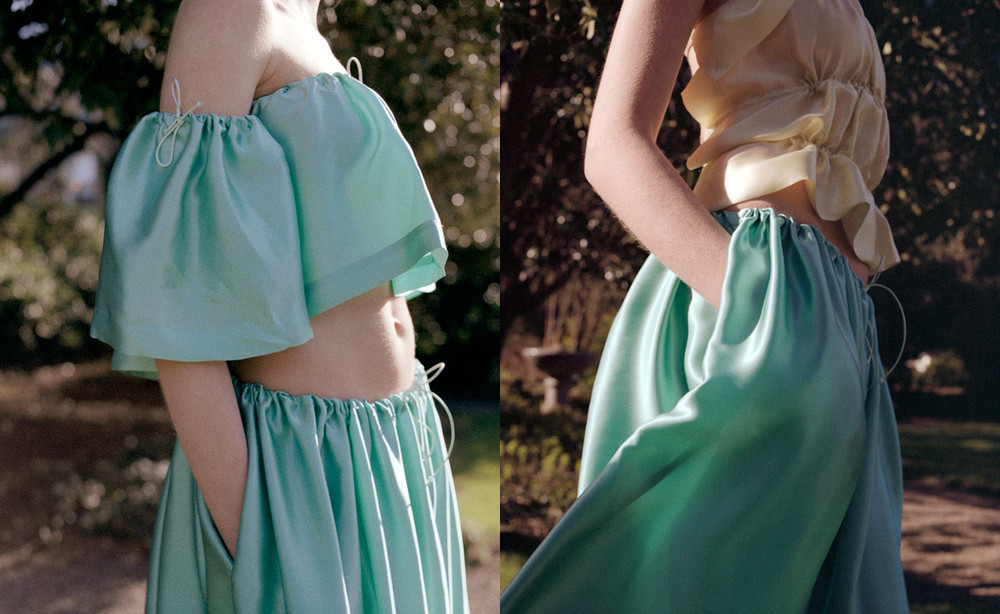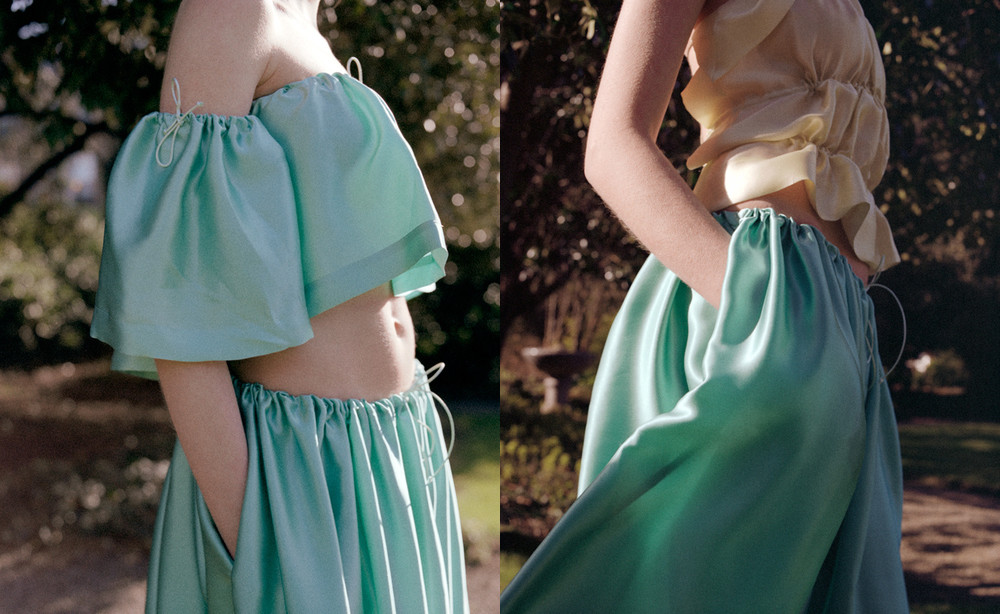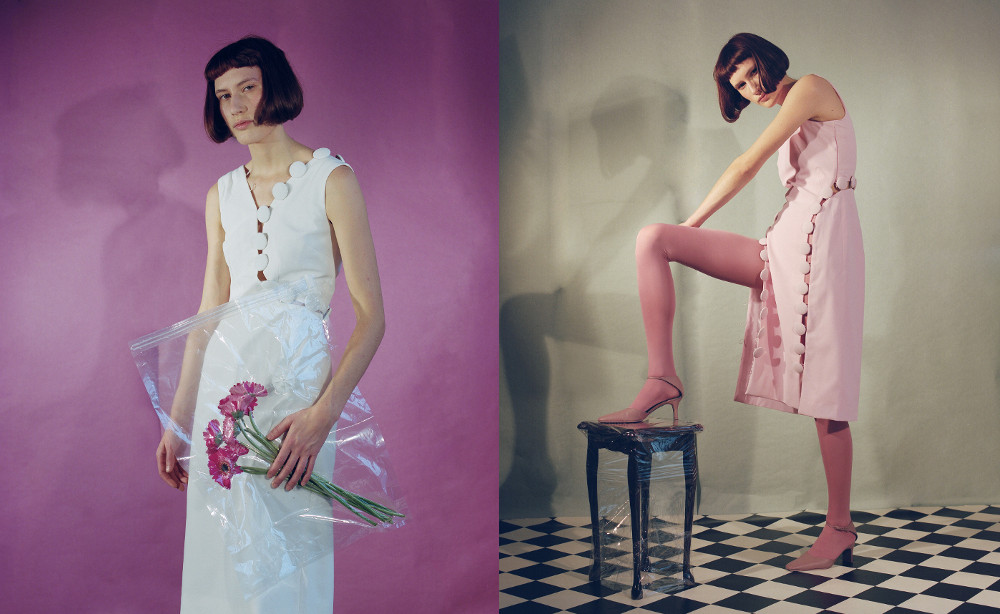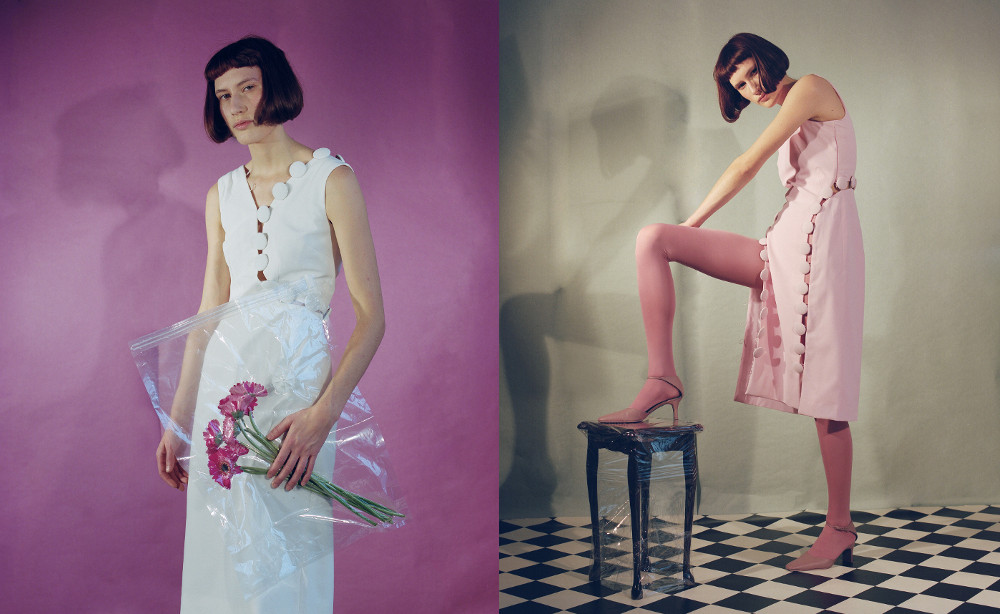 Caoimhe Mac Neice
Caoimhe MacNeice's designs look deceptively simple, but are actually complexly constructed and conceptual. Her graduate collection Warp consisted of minimalist white fabric panels, moulded into shape by the body wearing them. For Spring/Summer 2016, she has created a range of pastel shift dresses that, again, keep it simple in classic shapes, but draw attention to the shape of the wearer's body with strategically placed oversized buttons. caoimhemacneice.com
Article by Fiona Brutscher
The talent of these emerging Irish designers is a reminder that there's more to fashion than just what we see on the catwalks of Paris and Milan. How do you keep up on the latest trends?