';
If your impressions of the Maldives are heavenly beaches, world-class diving, unsurpassed luxury …and totally out of your reach, then you're not alone. Since the Maldives opened for tourism in the '70s, the island country has never actively tried to establish itself as a budget-friendly destination. Its target market has always been well-heeled travellers who want to enjoy privacy and exclusivity in a blissful setting – and are willing to shell out for it.
But that's changing. In 2009, the Maldivian government began allowing locals to open guesthouses, paving the way for independent, economical travel around the archipelago. And now that low-cost airlines have begun launching flight routes from destinations across Asia, a visit to this legendary destination has become more affordable than ever.
If the Maldives is on your mind, now is an excellent time to go. Independent travel is still a novelty, so the country isn't jam-packed with backpackers – yet. Follow these ten tips, and you'll have an enjoyable time and spare your wallet in the process.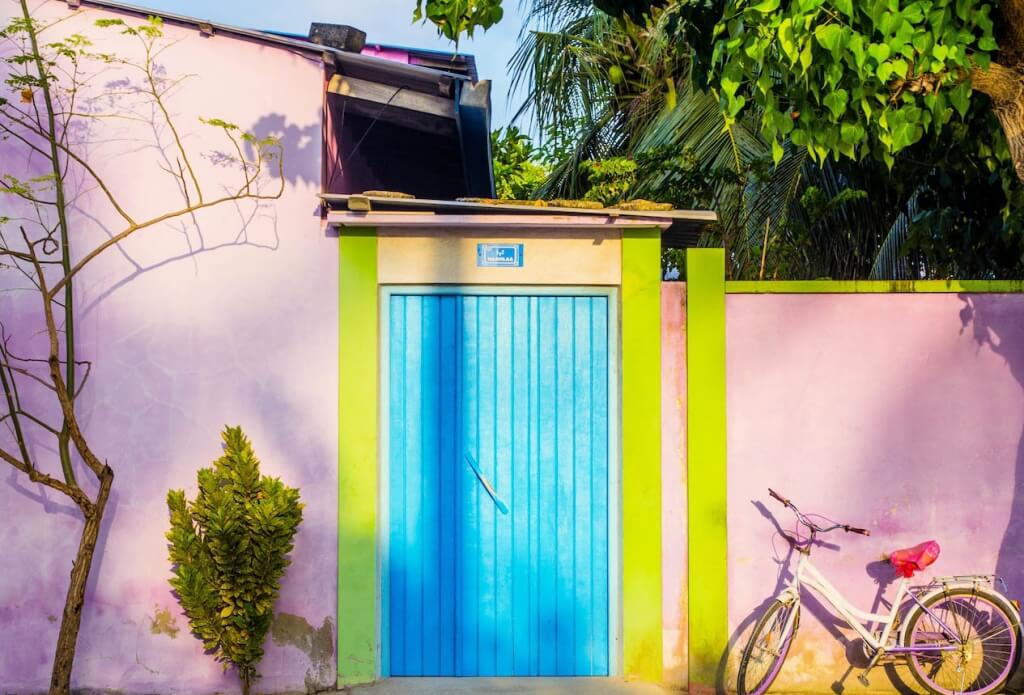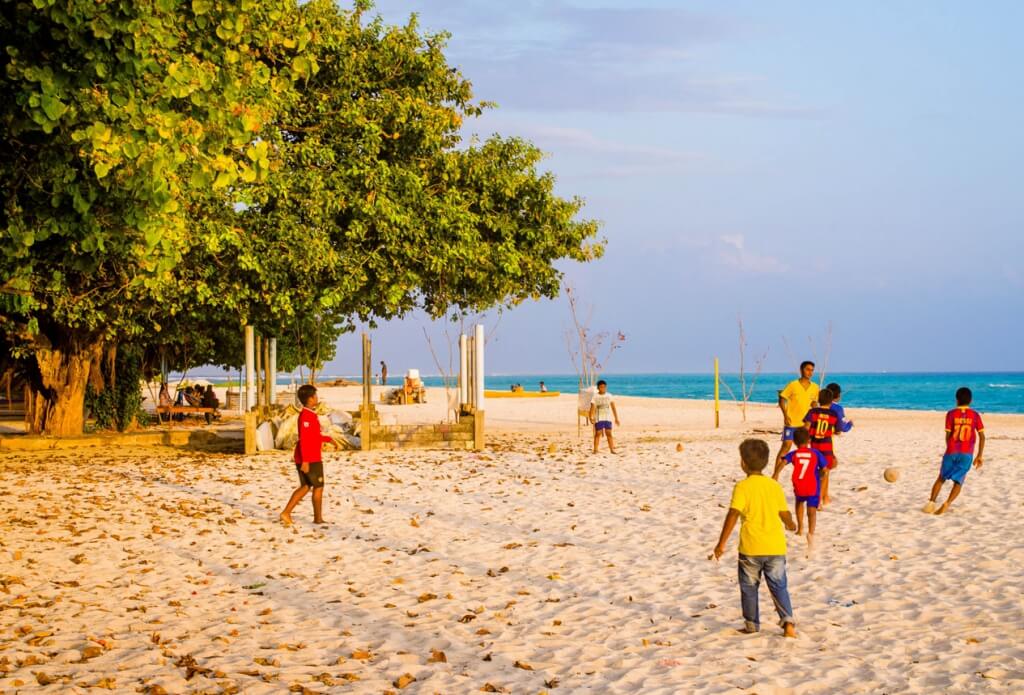 Stay On Local Islands (vs Resorts)
The mecca for budget travelers is Maafushi Island, where rates for a decent room start at USD 50. There's no denying the island has been commercialised, but it remains beautiful and offers plenty of options when it comes to what to eat and do.
There are other inhabited islands, too, such as Hulhumale, Gulhi, Guraidhoo and Fulidhoo. However, they may be harder to reach (read: more expensive to get to) and not as developed (read: less options) as Maafushi. Fulidhoo, for one, is absolutely stunning, and there's always a possibility that you'll be the only visitor on the island. However, it's quite remote and only has two guesthouses.
Staying on local islands also gives you an authentic glimpse into the daily life of Maldivians – something you can't get even at the most luxurious of resorts.
Add To Your Asian Itinerary
Located in the middle of the Indian Ocean, getting to the Maldives from the US, Europe or Australia is expensive and time-consuming, so the best way to save on time and airfare is to squeeze it in while you're already travelling in Asia.
If you're in India or Sri Lanka, just hop on a plane, and an hour or so later you'll already find yourself basking in the glory of this sequestered paradise. If you're in Southeast Asia, Tiger Air flies to the Maldives a few times per week from Singapore. The flight duration is four hours, and a round-trip ticket can be had for as low as USD 100. Even if you're somewhere far away, like Japan or Korea, you can fly budget airline AirAsia to Kuala Lumpur and then to the Maldives.
Take Day Trip(s) To High-End Resorts
Sumptuous Maldivian resorts are the ultimate embodiment of luxury, and thus naturally cost an arm and a leg. Fortunately, many of them offer day passes that allow you to spend a day lazing on their beaches, swimming in their pools and having cocktails in the sand – alcohol is forbidden by law in the Maldives, and is only available at resorts. Check with your hotel or guesthouse for the most updated information and how much it would cost to get to the nearest resort.

Use Public Ferries
The scattered island geography of the Maldives is its biggest draw – and worst headache. To prevent transportation from eating up your budget, stick with public ferries. When you arrive at Velana International Airport, you'll want to take the public ferry right outside the airport to get to Malé, the capital. The ferry runs every 15-20 minutes and costs USD 1. Then, take a taxi (fare is about USD 2) to Villingili Ferry Terminal, where you can board another ferry to the local island of your choice.
Bear in mind that ferries take longer than speedboats and don't run on Fridays, so you'll need to plan accordingly.
Travel During Off Season
A no-brainer if you want to save money – and the tranquility is icing on the cake!
Play It By Ear
This sounds counter-intuitive, but you really don't have to book everything, other than your flight tickets and accommodation, in advance. Tours and ferry tickets can be purchased on the spot, so you should shop around for the best prices. They only need to be booked one day beforehand.
Don't Hesitate To Haggle
Bargaining skills come in handy when you shop around for day excursions and speedboats.
Hit The Buffet
You won't find a delicious bowl of soup for just USD 1 or 2 in the Maldives; food is more expensive there, as most provisions need to be shipped in from afar. To get the best bang for your buck, consider eating at your guesthouse. If yours doesn't offer meals, check out others – many guesthouses have a dinner buffet open to both guests and non-guests. For USD 9-10, you can eat as much as you want, and the food is usually quite authentic.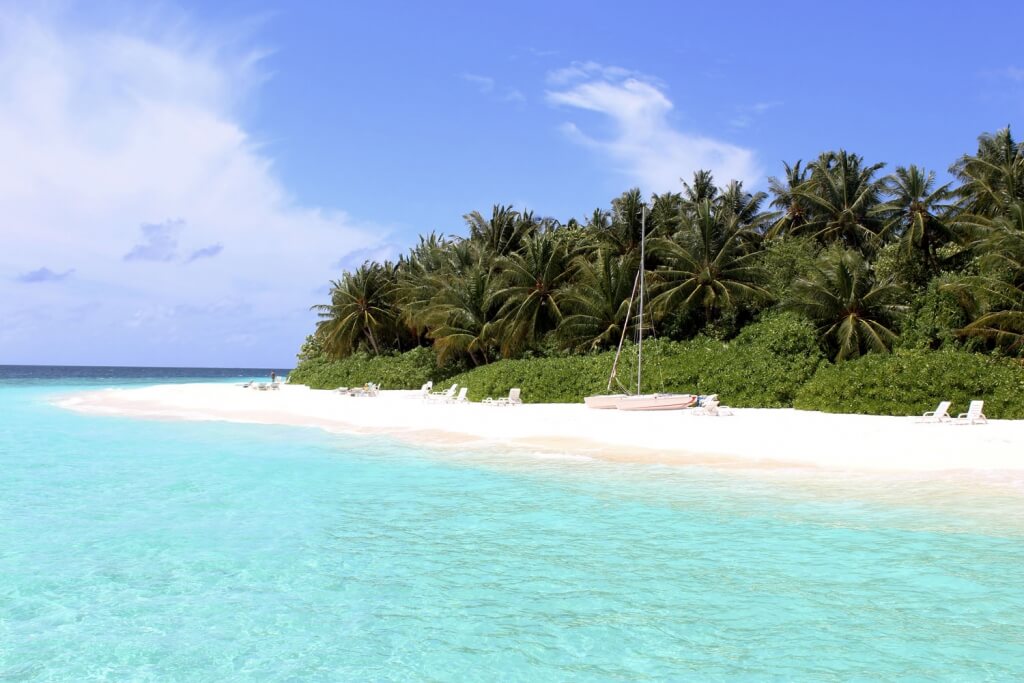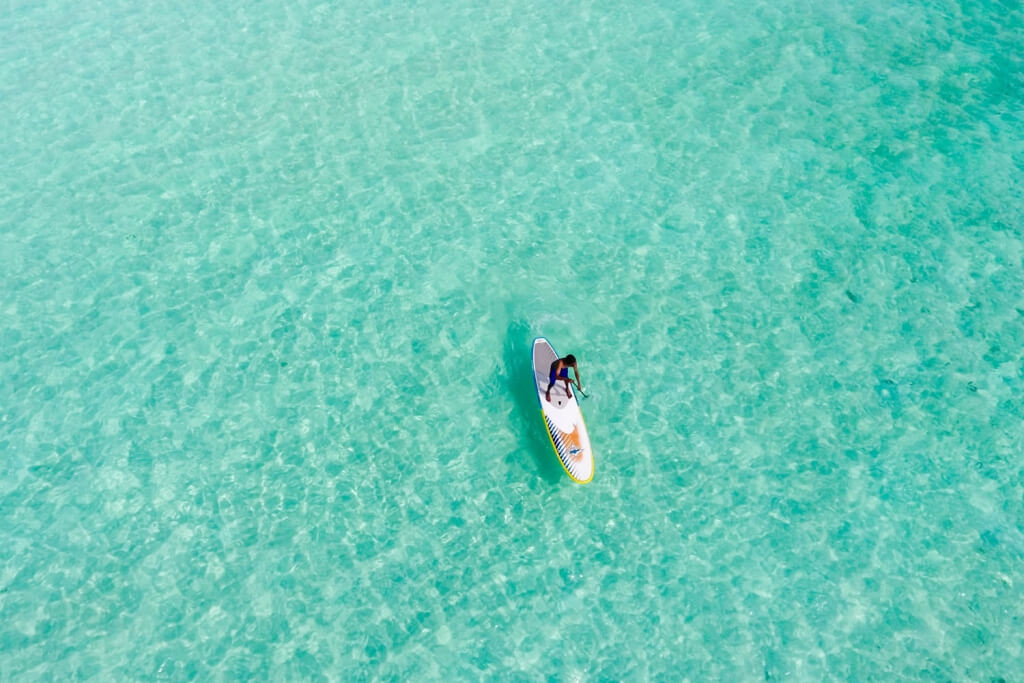 Bring Extra Cash
A lot of places will charge fees when you use credit cards, and many won't even accept cards to begin with. So, bring more cash than you think you will need, in order to avoid withdrawing money from ATMs and incurring additional fees.
Don't Exchange A Lot Of Money
As mentioned, cash is preferred in the Maldives. And though the country has its own local currency (the Maldivian rufiyaa), Maldivians seem to have a predilection for valuable currencies, very often accepting payment in US dollars or euros. Not exchanging a lot of money at the airport is a good way to save by avoiding currency conversion fees.
About Khoa Nguyen 
Khoa is a teacher from Hanoi, Vietnam. He considers himself a late bloomer when it comes to travel, as the love affair only started when he was 24, after several years of studying and working in the US. He has an ardent love for nature and has been lucky enough to visit such stunning countries as New Zealand, Iceland, Tibet, Morocco and, of course, the Maldives. He shares his travel experiences and musings about fashion on his blog, The Confused Dasher. To say that he's addicted to Instagram would be putting it lightly. Feel free to drop by and say hi on Instagram.