';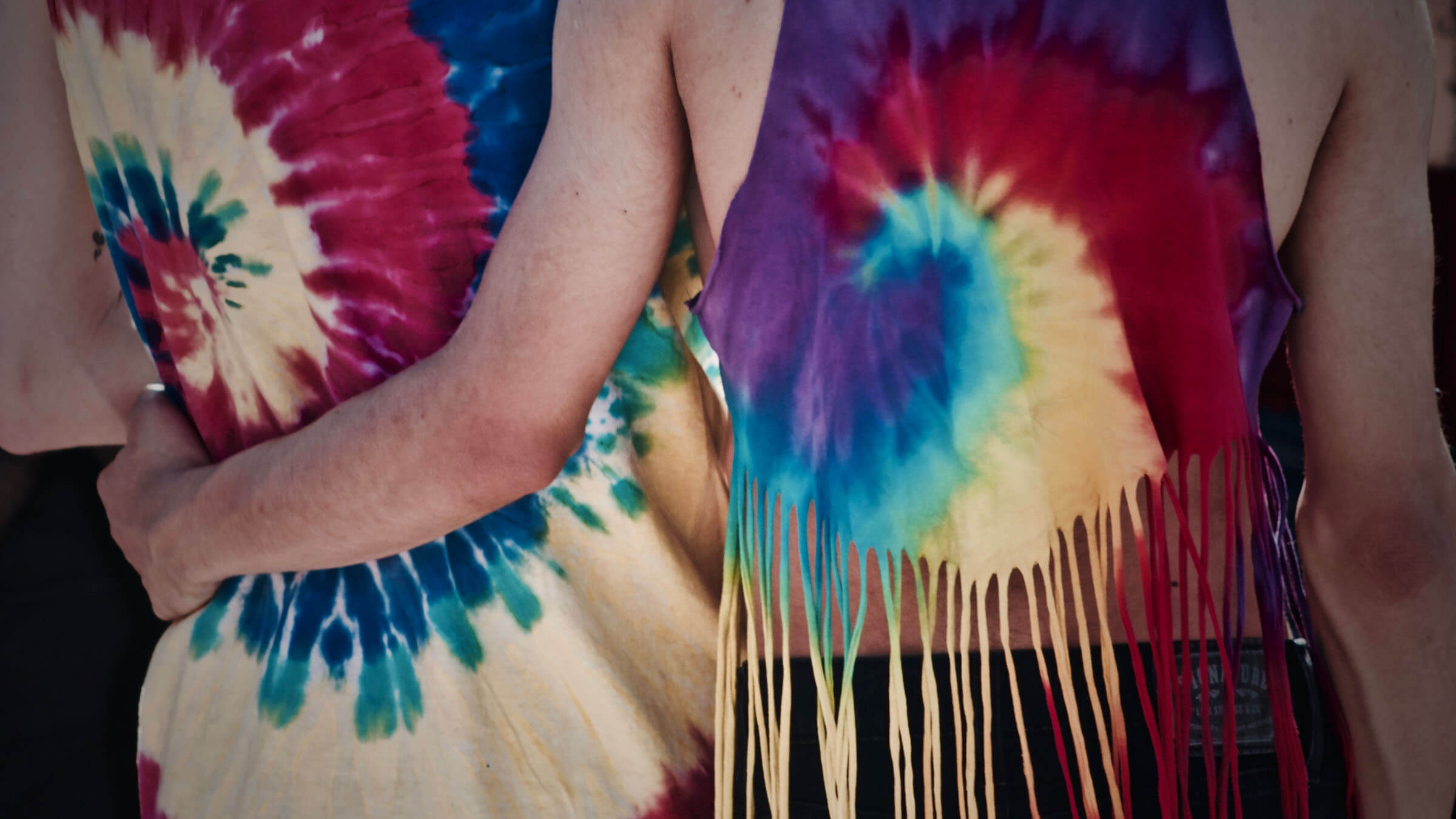 Summer is coming, which means light fabrics and colourful prints – like florals and animal motifs – are about to be everywhere. If you really want to capture that summer-chic style, however, there's one trend to go for this season: tie-dye.
With a psychedelic spirit straight from the '60s, that famously rebellious era of peace and love, tie-dye made a comeback among the surfer crowd in the '90s. Now it's enjoying newfound popularity, riding the wave of nostalgia that has led designers to take inspiration from the iconic trends of bygone decades.
To Dye For
The tie-dye trend is undoubtedly one of the most daring and eye-catching of the season, not only for its bright colours, but also because the dyeing methods render each garment unique – especially if created using artisanal techniques.
Back before the advent of "fast fashion" and mass-produced clothing, young people would often buy textile dyes and use their creativity to personalise and renew those boring old white shirts. One method that emerged was to fold or twist the article in various ways, then tie one or several knots in it before soaking it in bleach or various coloured dyes, thus achieving degraded tones with abstract designs – very striking and whimsical. Anyone who went to summer camp in the '90s will be familiar with the process.
Today, the technique has been modernised, and the designs have been renewed to achieve a more sophisticated and "tailored" look. The print is now appearing on skirts, dresses, suits, blazers and trousers with elegant cuts, creating a powerful virtual spell. From the luxury fashion houses to high street brands like Mango and Zara, you'll catch the trend in various interpretations, like pastel colours in soft gradients, or bright hues with stark contrast.
How To Wear It
Think tie-dye is too psychedelic for your style? This trend can be worn at any time of the day, thanks to the wide range of pieces available, from casual wear to formal clothing, and from garments in simple two-tone gradients, to prints bursting with colour. Let's see how you can incorporate the style into your day-to-day look.
Keep It Simple
Not sure if the trend is for you? Then perhaps start by wearing it in the most straightforward way, giving just a touch of colour to your look: opt for a garment that stands out, and combine it with other, more simple pieces in neutral tones. A tie-dye shirt or hoodie mixed with a pair of jeans and your favourite sneakers or mules is a perfect combination.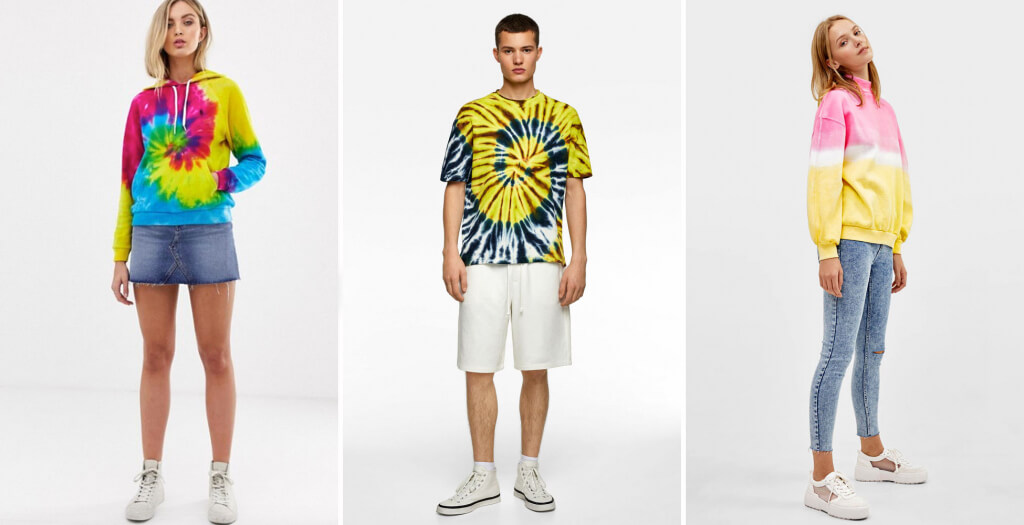 [Photos left to right: Asos, Zara, Bershka]
Surf Inspiration
Bright and upbeat, tie-dye was practically made for summer. Enjoy the good vibes of the season, and spend the day with your group of friends wearing a faded tie-dye T-shirt, a pair of shorts or jeans, and your favourite sandals. Perfect for a day at the beach or lake!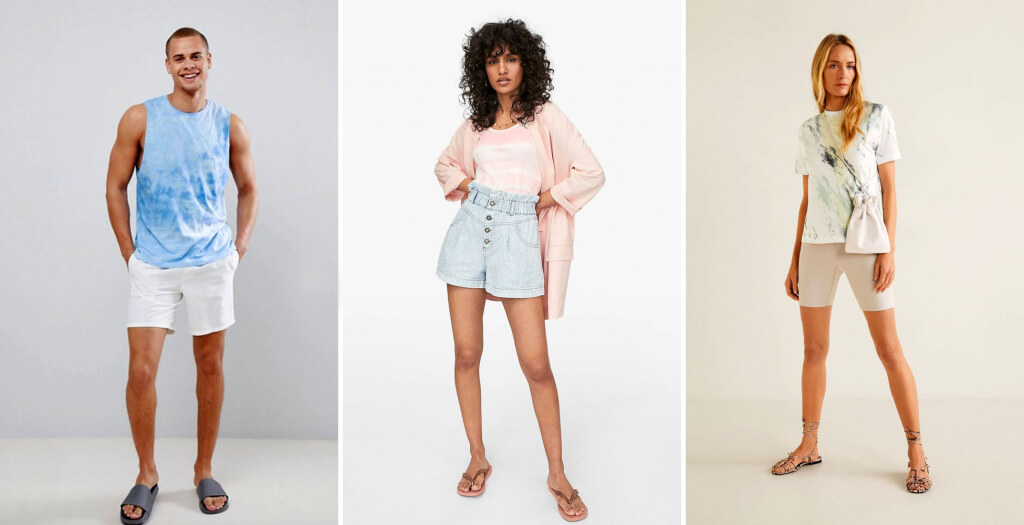 [Photos left to right: Asos, Stradivarius, Mango]
Do The Legwork
No doubt the simplest and most classic version of the trend is to wear tie-dye prints on shirts and sweatshirts. However, tie-dye skirts and dresses are everywhere now, and they're a great way to highlight your sun-kissed legs while bringing a lively touch to your style. Try midi skirts, miniskirts, pleated skirts and light dresses, but remember to combine them with garments in neutral tones.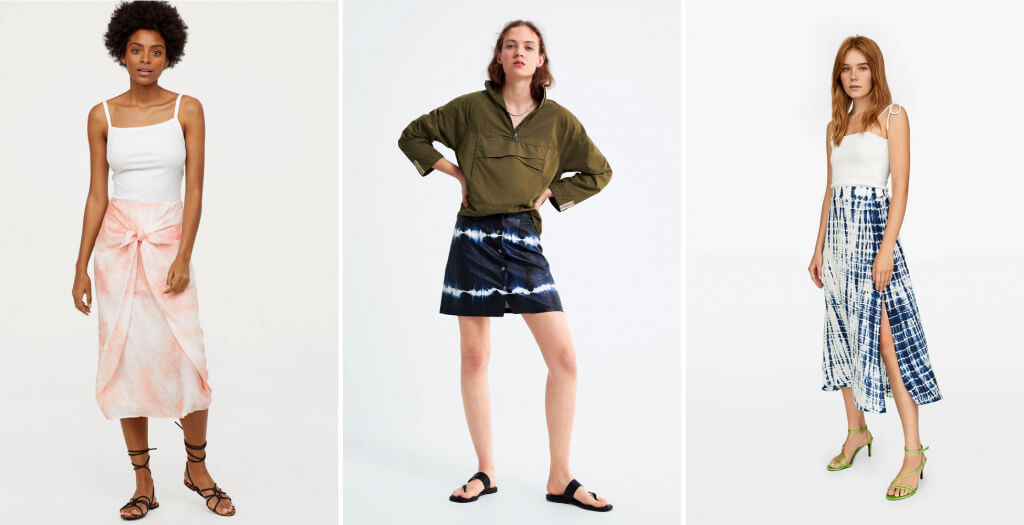 [Photos left to right: H&M, Zara, Stradivarius]
Elegant And Chic 
Conventional fashion dictates that this type of print doesn't work with an elegant and sophisticated look, but designers are proving that notion wrong, incorporating tie-dye into garments with more glamorous cuts and silhouettes, and with sophisticated materials such as velvet. Lend a formal yet playful touch to your look with a blazer and heeled sandals, or a soft gradient blouse combined with a formal suit – or even go whole hog with a full suit in a faded print. All eyes will be on you!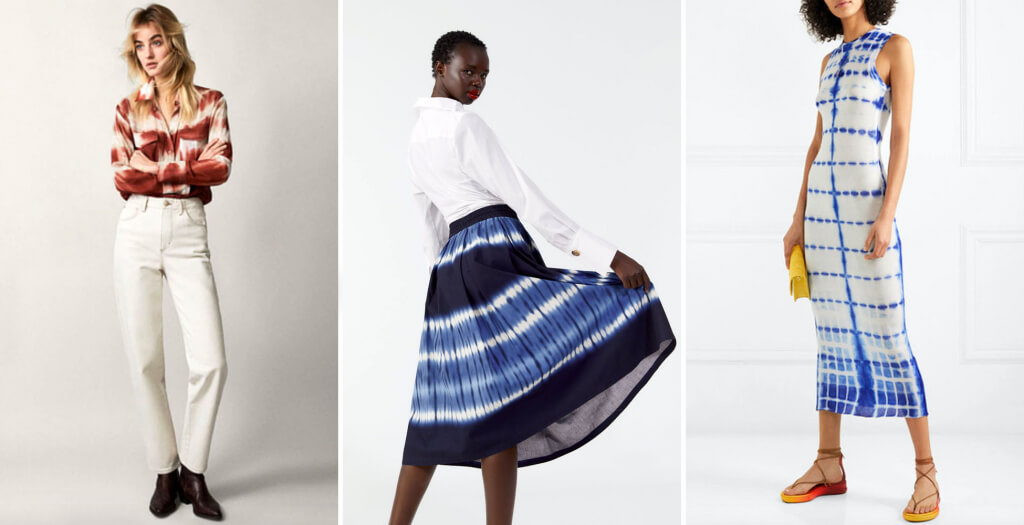 [Photos left to right: Zalando, Zara, Net-A-Porter]
A Matter Of Colour 
We advise newbies to wear neutral colours with a tie-dye garment, but if you're ready to take the trend to the next level, then pair your tie-dye statement piece with garments in the same range of colours as the tie-dye garment. The effect will be striking, yet fresh and original (without losing balance) – which is, at the end of the day, what we always strive for in our daily look.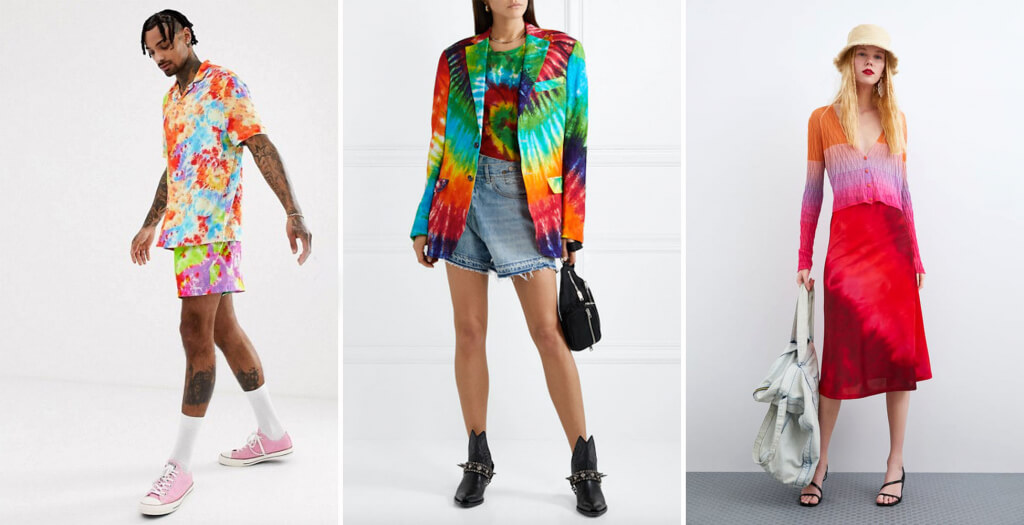 [Photos left to right: Asos, Net-A-Porter, Zara]
Get Creative 
They say rules were made to be broken, and this is doubly true in the world of style. If you enjoy creating new outfits, then experiment with "colour blocking" and various combinations of prints: tie-dye garments with vertical stripes, tie-dye with florals, tie-dye with polka dots. The only limit is your imagination, so don't be afraid to explore your creativity to the fullest.