';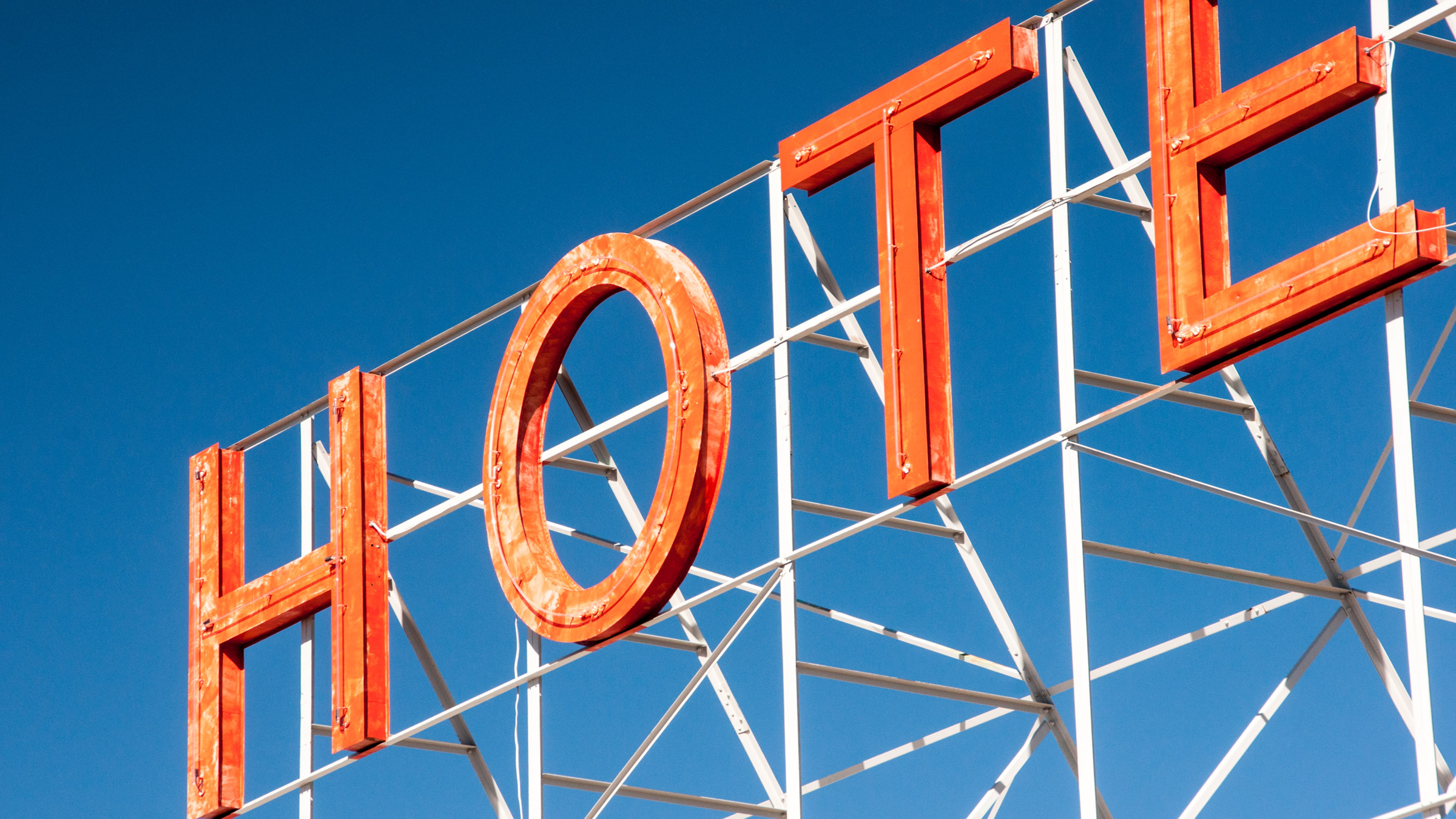 ;
Whether frequent or occasional travellers, we've all probably spent more time mentally creating our ideal hotel than we might care to admit. However good the facilities, however attentive the service, there's always something that stops it quite being that ultimate home away from home.
Don't be discouraged, though, we think we might have finally stumbled upon a winning formula. Hopefully the hoteliers of the world are listening up as we take you on a tour of our (for now hypothetical) Perfect Hotel.
Lobby As Living Room
Unless you're a moody teenager, you probably don't spend all your time at home being in your bedroom. And since the hotel is, for all intents and purposes, where you live during your stay, The Perfect Hotel would offer guests a comfy space in which to unwind and socialise: the living room lobby. Check-in would happen in the guest rooms, so the lobby becomes less a place of bustle and business, more a central hub for guests to gather, chat, maybe enjoy a drink from the bar while lounging on sofas and arm chairs. Board games and gaming consoles (with headphones) are available to everyone, a fireplace sets a cosy scene on cold days, and bowls of candy and snacks invite loungers to nibble on sweets as they peruse the 'library wall' featuring books about the destination city, its history and travel tips for taking it all in. Already finished the book you brought along? Leave it on the dedicated shelf for a guest-generated lending library, and take a different one. Meanwhile, big picture windows at street level allow for people-watching and ensure that, even if they're enjoying a little haven away from the world, guests still feel a connection to the city.
Room For Improvement
Some hotel brands seem to think it takes an iPad-controlled room and a bath concierge to keep guests happy, and while that kind of thing never hurts, it's by no means necessary. What does matter is that the guest has everything he or she needs to feel comfortable and tend to everyday needs without wasting time. Free, reliable WiFi and an in-room coffee maker (with tea and coffee provided) already go a long way, as do international outlets – even if you did remember to bring a converter, chances are it's at the very bottom of the suitcase under your carefully folded shirts. The Perfect Hotel would take it even further, though, offering extras like an in-room workout kit with yoga mat, weights and workout DVDs, a video crash course on culture survival tips and useful phrases in the local language, plus a personalised list of what events are going on during you stay, both in the city and at the hotel, so you never miss a thing.
There's no restaurant per se, but rather dinner parties in which an up-and-coming local chef puts together a meal from whatever was good at the market that day.
Communal Dining
It's all about human interaction and immersion in the local culture at The Perfect Hotel, especially when it comes to everybody's favourite topic: food. Here, there's no restaurant per se, but rather dinner parties in which an up-and-coming local chef puts together a meal from whatever was good at the market that day, injecting regional flair into the cuisine and then serving it to about 10 or 15 guests gathered around a communal table. The kicker, though, is that he or she sits down to sup with the diners, too. Instead of room service, The Perfect Hotel provides a curated list of the city's best restaurants that deliver to the hotel for free, and as for breakfast, it's included (of course!) and served at a cool café with a terrace across the street.
Social Scene
There's never a dull moment at The Perfect Hotel, especially since it plays host to a steady lineup of lively events. The rooftop pool, cantilevered over the side of the building with a plexiglass wall at the edge, is a prime location for parties, especially with the hip, open-air bar hosting nightly DJs by the poolside. Guests-only gatherings are held throughout the week as well, like ice cream sundae parties in the lobby, open mic nights, video and board game tournaments, movie screenings by the pool and tastings of local wine and beer.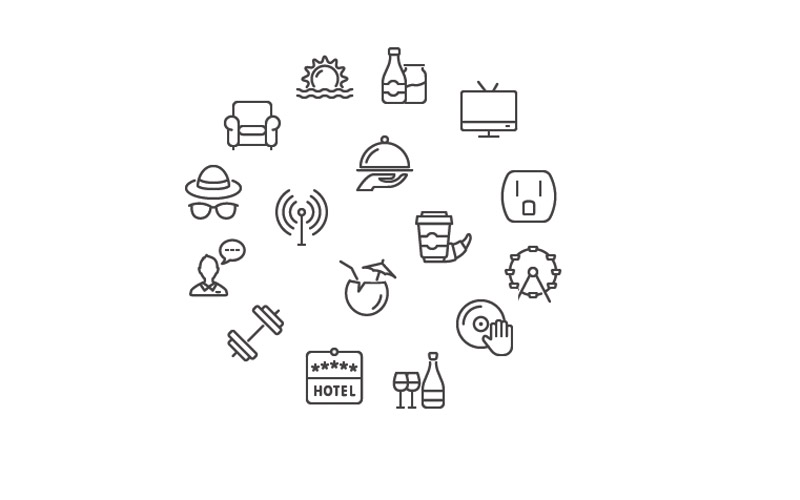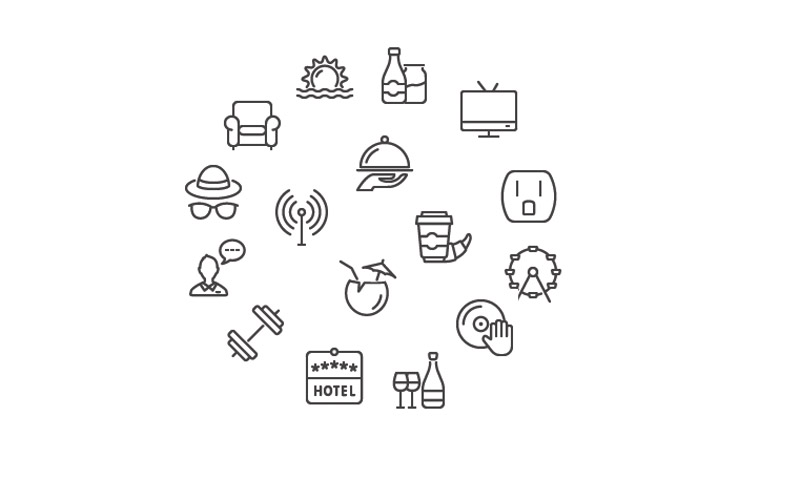 Time To Unwind
Frazzled travellers and introverts would be glad to know that The Perfect Hotel caters to them, too, with ample areas to unwind, de-stress and just be alone with their thoughts. An underground Zen spa is the prime location for rejuvenation, filled with trickling water features and 'living walls' of greenery. A lazy river plays underwater music and flows throughout the space, connecting the saunas to the steam rooms, plunge pools, Jacuzzis and salt baths, traversed by wooden bridges and flanked by relaxation nooks with plush lounge chairs. Back above ground, sunrise sessions of yoga, Tai Chi, Zumba and water aerobics are held on the roof every day for those who enjoy early mornings and revitalising activities.
Life's Explorers
Of course, guests don't generally leave home in order to spend every waking moment at the hotel (though let's be honest, they could at The Perfect Hotel) – they want to experience the destination. To facilitate stress-free sightseeing, The Perfect Hotel offers the standard complimentary bicycles and city maps, but goes above and beyond as well with a specially designed city guide app. Coordinating with the smartphone's GPS tracking, the app leads guests on designated tour routes throughout the city with accompanying audio guides. Wherever the guest's interest lie – historical sites, street art, local cuisine, cool boutiques, scenic jogging routes – there's an app tour for that.
You'll never actually be a local, but the opportunity to absorb the local culture is a chance not to be missed.
Think Local
While The Perfect Hotel might be that genuine home away from home, genuinely anticipating all our needs, the fact remains that when travelling you don't necesarily want to be at home. You want to discover and immerse yourself in the location you're in. Of course guests also want that immersion to be a gentle and gradual one. Lost In Translation-style culture shock is no fun for anyone, but The Perfect Hotel finds a way of managing that experience and at all times emphasising the local: local flavours, sounds, colours, moods and more. The age of the chain hotel may be here to stay, but isn't it more fun to feel the difference? Why should your mini-bar only stock the usual big brand beer, spirits or cola? Why not discover popular local beverages – whether alcoholic or non-alcoholic – and the same should apply to in-room snacks or room service menus. Imagine stepping into your guest room and discovering a personal CD mixed by a local DJ with a judicious compilation of local classic sounds and new hits? Of course, you'll never actually be a local, but the opportunity to absorb the local culture (and even to take some of it back with you) is a chance not to be missed.
Personal Service
The Perfect Hotel understands that not only are guests individuals, but that it is also dependent on individuals: its staff. All the staff would naturally be stylish, smart polyglots who are not only attentive to their guests' needs, but also genuinely interested in and curious about their travel experience. Sure, staff training inevitably exists in part to create consistent, standardised service quality, but isn't it more appealing to have staff that are free to think on their feet and can put the hotel policy to one side when necessary to ensure a guest's stay is a perfect one? You'd like to meet the hotel chef, but they don't have a chef's table? Maybe they create one – for one night only and just for you. You're fascinated by the secrets of the hotel mixologist? A personal cocktail tutorial will be scheduled the next day. Service should be agile and flexible. The Perfect Hotel realises that, while they anticipate all guests' needs, sometimes they need to be reactive as well. The staff at The Perfect Hotel take pride in contributing to this perfect service and know they are active participants in its success. They take pride in the fact that they are never just doing a job…
Currently, The Perfect Hotel is still at the planning stage. It has never been built and possibly never will be, although some claim to have stayed there. Of course, our Perfect Hotel might be different from yours. Tell us your criteria for The Perfect Hotel on Twitter @AmexEssentials with the hashtag #perfecthotel.
Article by Jessica Keller
Where do you think hotels nowadays need to improve the most?