';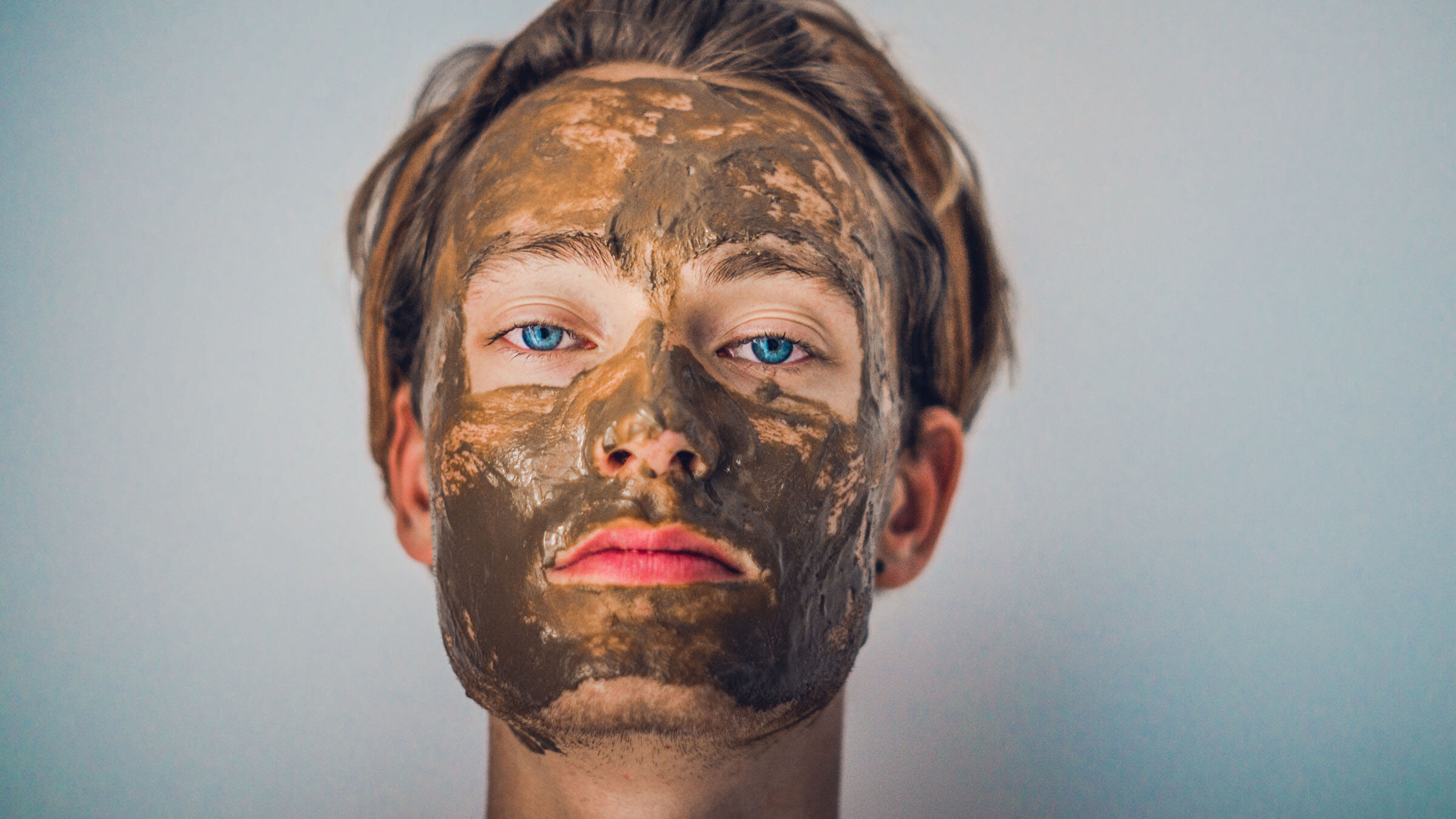 If, as the old adage goes, "you are what you eat", then you also are what you put on your skin. With more research showing that the health of our skin and environment is being impacted by the chemicals absorbed from conventional cosmetic products, there's no better time to reconsider what's in our make-up bags.
Regulators have already begun taking note. In May 2018, Hawaii became the first US state to ban sunscreens containing oxybenzone and octinoxate, two chemicals proven to cause significant harm to ecosystems. Meanwhile, the UK, Canada and France have banned the production and sale of cosmetics with plastic microbeads.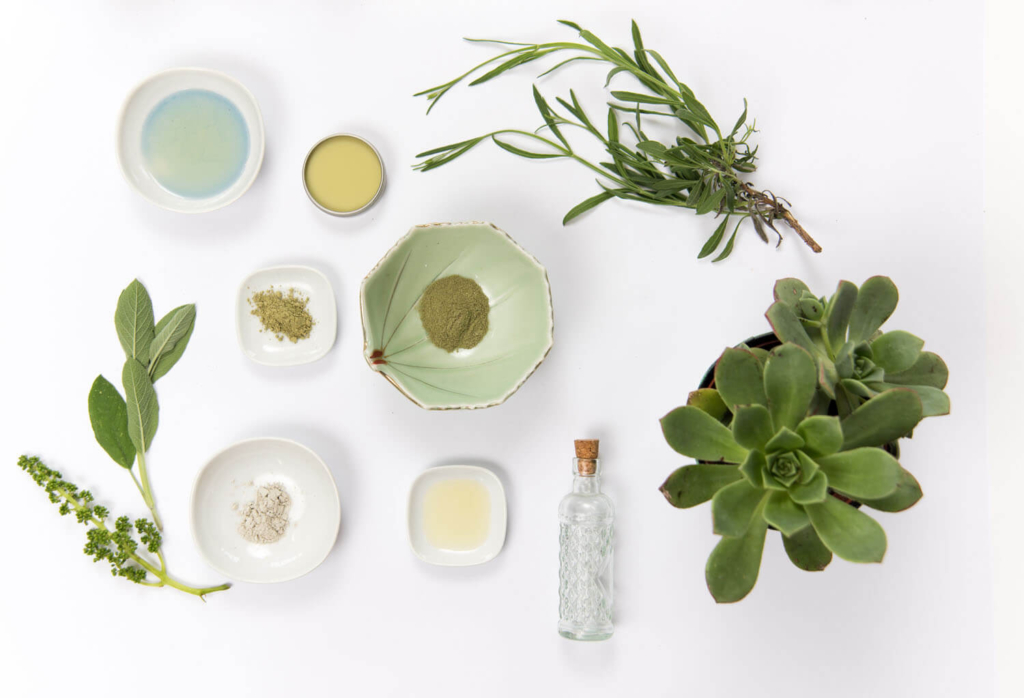 "Plastic microbeads from cosmetics have weighed down the fish in the Great Lakes. Synthetic fragrance has been linked to contributing to cancer. Chemical sunscreens are killing our coral reefs. Humans can't just keep damaging our environment and putting human health at risk," says Karen Behnke, founder of Juice Beauty, a California-based organic skincare and make-up brand. "There is a better way through organic farming that nurtures the soil, provides healthy and high-antioxidant crops, doesn't hurt water run-off and is better for farm workers."
While some might consider a complete cosmetics overhaul, it can actually be easier and more sustainable to slowly transition into a green beauty routine. Use up what you have before introducing a few new eco-beauty products. With these key habits, you'll be well on your way to giving the planet a hug with every lather, wash and spritz.
Inspect The Ingredients
With "greenwashing" now rampant in the beauty industry, consumers can't simply judge a book by its cover. Familiarise yourself with the symbols associated with animal testing and recyclable packaging, and always read the ingredients. While the list of harmful additives is long, the important ones to avoid are parabens, sodium laureth, plastic microbeads, phthalates, artificial colours and chemical preservatives. Many of these ingredients have been flagged as possible skin irritants, carcinogens or endocrine disruptors, or are harmful to the environment.
Changing your routine need not be expensive: learn about simple swaps like using baking soda to exfoliate your skin, witch hazel to tone, and natural oil-based products (such as Juice Beauty's Stem Cellular Cleansing Oil, which lasts about 6 months per bottle) to cleanse and moisturise.
Use Multipurpose Beauty Products
One easy way to reduce your waste – while simplifying your routine – is by strategically selecting double-duty products. (Your budget will thank you, too.)
Instead of buying shower gel and bubble bath, use one for both. Need an exfoliator? Add a teaspoon of brown sugar to your shower gel. Rather than applying sunscreen, moisturiser and foundation, use a 3-in-1 solution such as Nude by Nature's Sheer Glow BB Cream; the Australian mineral make-up line has become internationally recognised for its cruelty-free, all-natural beauty products that are actually good for your skin. Other recommendations include using a blush or highlighter that can also be applied as an eye shadow, or using a lip-and-blush duo like Lilah B.'s Divine Duo Lip & Cheek – eliminating the need to purchase multiple products.
Put Your Skin On A Plant-Based Diet
Whether you're making your own face masks or shopping for natural beauty products, seek out organic, plant-based ingredients. "Organic plants carry the highest amount of beneficial active enzymes, minerals, vitamins and phytonutrients," says Josh Rosebrook, who has developed a cult following for his eponymous natural skin and hair care range. "Organic isn't just a buzzword: organic plants and herbs are very different from their conventionally grown, pesticide-laden counterparts, and this makes a huge difference in their ability to truly benefit the body and skin."
This especially rings true with moisturisers and serums designed to soak into the skin. Source products derived from organic ingredients such as Asarai's Therapeutic Australian Red Clay Facemask or Josh Rosebrook's Vital Balm Cream, which combines aloe vera with a variety of hydrating plant oils including Indian Senna Seed, also known as "botanical hyaluronic acid".
If you're on a budget, turn to your own garden: aloe vera plants are an economical option for making your own DIY face masks out of the gel. Simply slice the leaf to extract the juice, leave on your skin for 20 minutes and rinse.
Be Mindful Of Waste
By choosing plastic-free products – or better yet, products that aren't packaged at all – you can reduce your environmental impact. About 35% of the Lush range comes without packaging, including their solid shampoo and conditioning bars. These can be stored and transported in a tin case while travelling, eliminating the need to use mini toiletries provided by hotels.
Other low-waste options include using biodegradable toothbrushes, opting for reusable facial pads as opposed to cotton wool, and choosing products encased in metal. Danish-born, New York-based make-up artist Kirsten Kjær Weis houses her organic beauty products in metal cases that can be refilled (at a reduced cost) whenever necessary. Other eco-friendly make-up brands, like ILIA Beauty, sell their lipsticks in recycled aluminium tubes.
Support Ethical Companies
Beyond eliminating chemicals and waste, you can take your beauty routine to a new level of sustainability by supporting fair trade brands. When a company works with communities to purchase ingredients, goods or services for a fair price, they boost local economies and create jobs.
Germany-based brand Amala Skincare, which is best known for its collagen-boosting Cocoa Bean range, is committed to paying a fair price for superior plants sourced from sustainable farm partners. Meanwhile, Juice Beauty takes a sustainable approach to its local farming practices, embracing solar power, eschewing pesticides and limiting fuel transportation. The brand has just purchased a farm in a vineyard in Sonoma, California, where it will grow key ingredients like grapes and olives. The harvested crops are organically processed into powerful plant-based formulas such as its most recent innovation, the Signal Peptides Firming Serum.
The same ethos can be applied by supporting local beauty brands and farms that sell their products at markets and whole food stores. Most brands that operate ethically and sustainably will advertise it proudly on their packaging, giving customers a chance to clear their conscience – and their skin – all while working towards a greener lifestyle. #staysafe #stayathome #selfisolation