';
;
'Tis the season when the parties are a plenty but the weather's not so friendly. How then to style up and make a lasting impression but with minimal fuss? Some of the world's most sought-after fashion bloggers reveal their trusted tips. Take heed.
Her Look
Holiday Smart
Melodie Jeng of The NYC Streets, New York, USA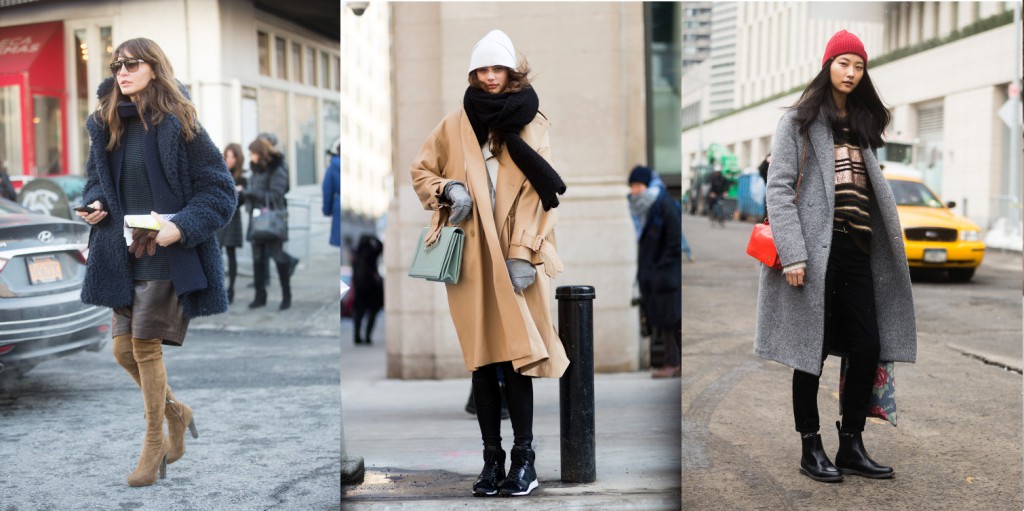 "If it's cold outside and warm inside, wear a nice coat that can be taken off at the party without worrying too much about it. Want to wear a nice pair of shoes but it's snowing or icy? Wear weather-proof boots (sturdy Doc Martens or thigh-high boots to go with a dress, maybe) and change into your designated pair once inside (a shoe that pops out in red or sparkles, perhaps), making sure to carry a weather-friendly tote to store them in.
"As far as clothing goes, wear what you already have or create your own – it's much more genuine than store buys. If unsure, go with the usual and add a little accessory fitting the holidays (a pendant, a small red or chunky scarf, painted fingernails, etc.). Whatever you do, don't take yourself too seriously, and have fun with what you're wearing."
thenycstreets.com
Trendy Bendy
Liisa Jokinen of SF Looks, San Francisco, USA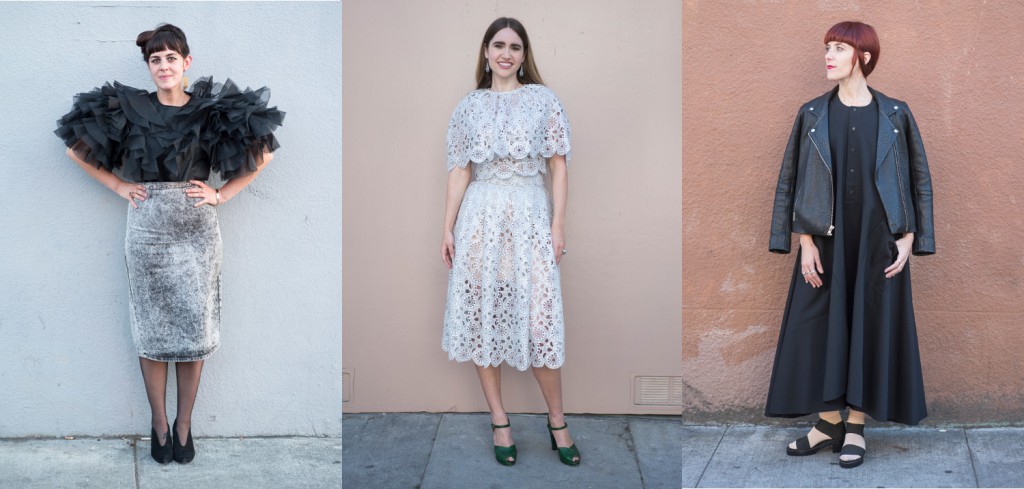 "Choose glitter; even a sweater and pants look festive. And there's no need for high heels. For a total look, select a top and bottom in similar fabric or colour and pair with a jewellery set. If you love black, pick a dress with lots of volume and movement, and brighten up with a pop of colour, red lipstick and a graphic hair style. If you're going the statement route, one piece will do the trick, but combine with something simple so as not to overdo it: remember, you can never go wrong with black. Lastly and most importantly, follow your heart: wear whatever makes you feel comfortable. Don't care about trends."
sf-looks.com
Red, Gold And Sophisticated
Melanie Galea of The Street Muse, Umbria, Italy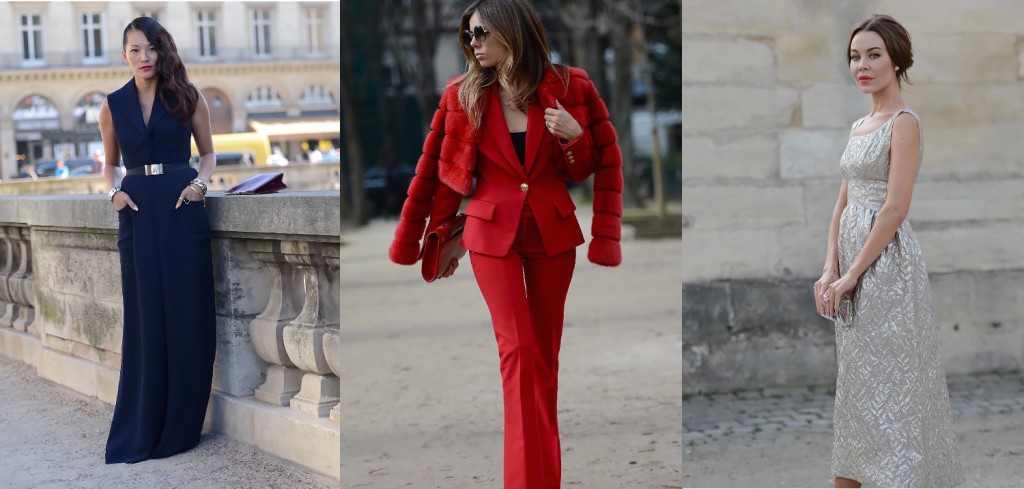 "The holiday season is one of the most anticipated times of the year – not only because of family and friend gatherings, but also for atmosphere and fashion reasons. I love a total red look for Christmas parties, and a long gown for more formal events. New Year's Eve requires something special, like a golden and sophisticated dress or an elegant jumpsuit. Choose from the above and you won't go wrong."
thestreetmuse.it
Bling It On
Dana Straut of The Fashion Tag, London, United Kingdom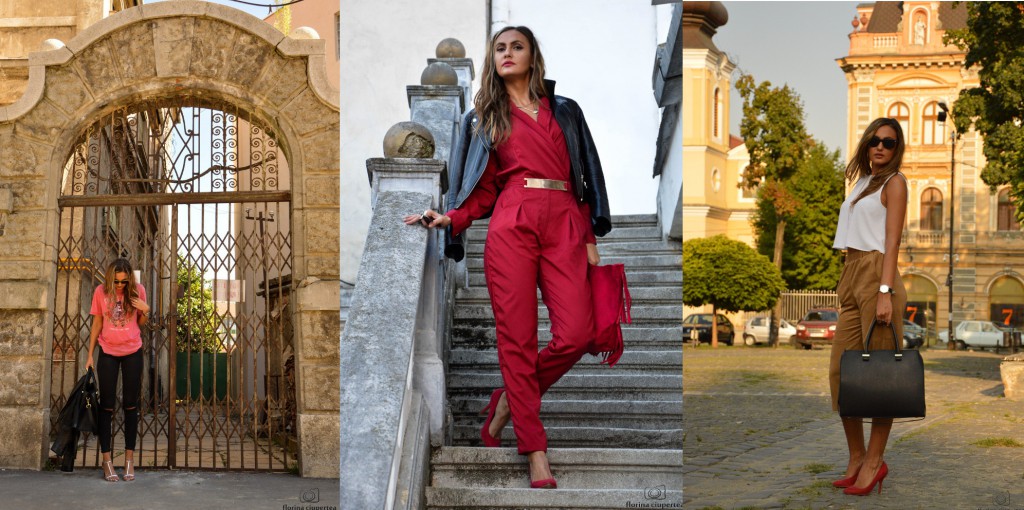 "Oftentimes, a great look is mood dependent. Regardless, it's always nice to look put together and edgy at the same time. Accessory-wise, I love jewellery, from dainty layered pieces to statement styles, and NEVER leave home without them: rings (the more the merrier), a pair of wayfarers, a big bag for daytime, a small clutch for evening – all little details, but they make any outfit, even the most basic, look 'cool'. Another must-have staple is a leather jacket set against simple or feminine pieces for that rock 'n' roll edge. Bold lips also add a sophisticated vibe, but if you opt for them, try to keep the rest simple. Finally, I don't believe in fashion rules – anything goes with anything – however, if in doubt, wear black. At the end of the day, fashion is a way of expressing ourselves."
thefashiontag.com
Glam Up
Chin, Danny, Mino and Alex of Four Eyes, Auckland, New Zealand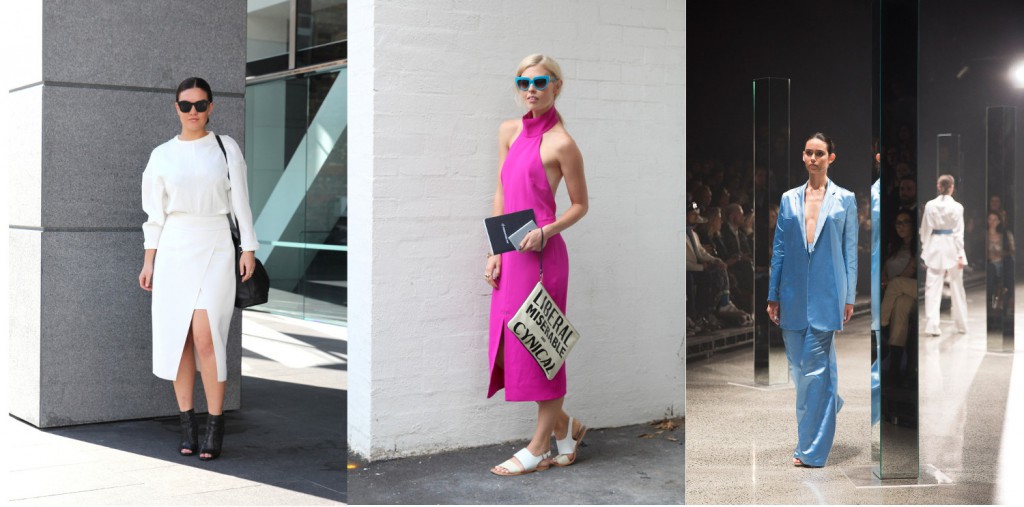 "Depending on hemispheres, you could either be dressing for winter chills or balmy summer nights. Whichever way, a little or a lot of fur (faux, of course) easily adds texture and glamour to a look. If pyjama dressing (yes, completely on trend!), throw on some loose-fitting satin (either head-to-toe or just one key piece) for a sophisticated yet totally comfortable do. Or choose to dress up in a statement colour to feel confident and bold and be the life of the party. But ensure you pick equally bold accessories to complement the look. Another option is to go for an all-white look – it always appears fresh, up to date and easy while remaining fashion-forward and effortless. Create it using any silhouette; then play and pair with different textures."
eyeseyeseyeseyes.com
His Look
Simple, Soft And Stylish
Cindy Samoht of The Urban Gentleman, Atlanta, USA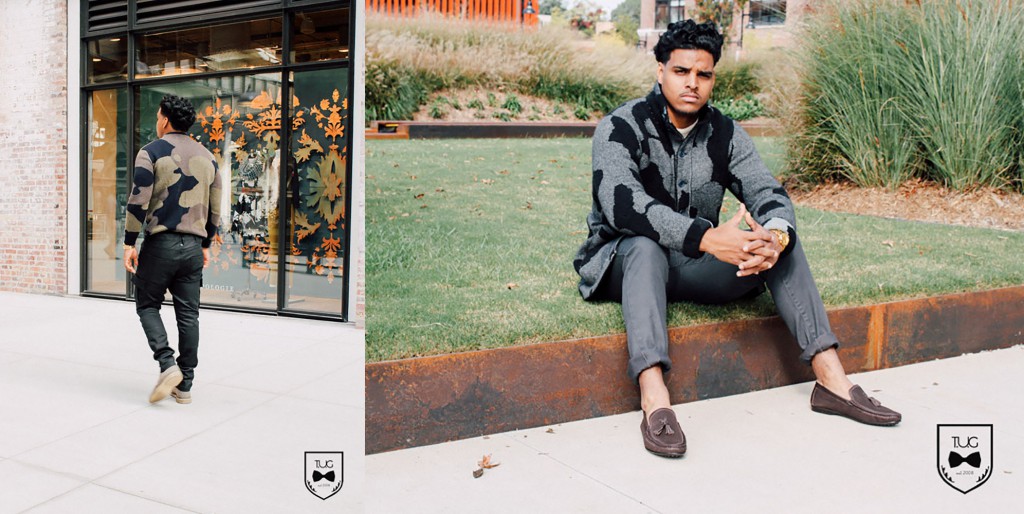 "Embrace the beauty in simplicity. While winter is perfect for layering, it's easy to go overboard e.g., long-sleeve shirt + vest + sweater + coat + scarf + gloves + hat + earmuffs + glasses + … you get the drill. Make sure you aren't one of those who ends up wearing their entire closet. For sweaters, we suggest cashmere as the material of choice for 2015-2016. Yes, it's a bit more expensive, but is super soft, fits well, and most importantly, keeps you MUCH warmer. The additional warmth will also help streamline your layers' silhouette, transforming you from stout to svelte. Try this look under your coat: crewneck cashmere sweater + straight- or tapered-fit denim + tassel loafers, and you'll have an Urban Gent winter style win."
theurbangent.com
Accent On The Accessories
Jai'me of Boy Meets Fashion, London, United Kingdom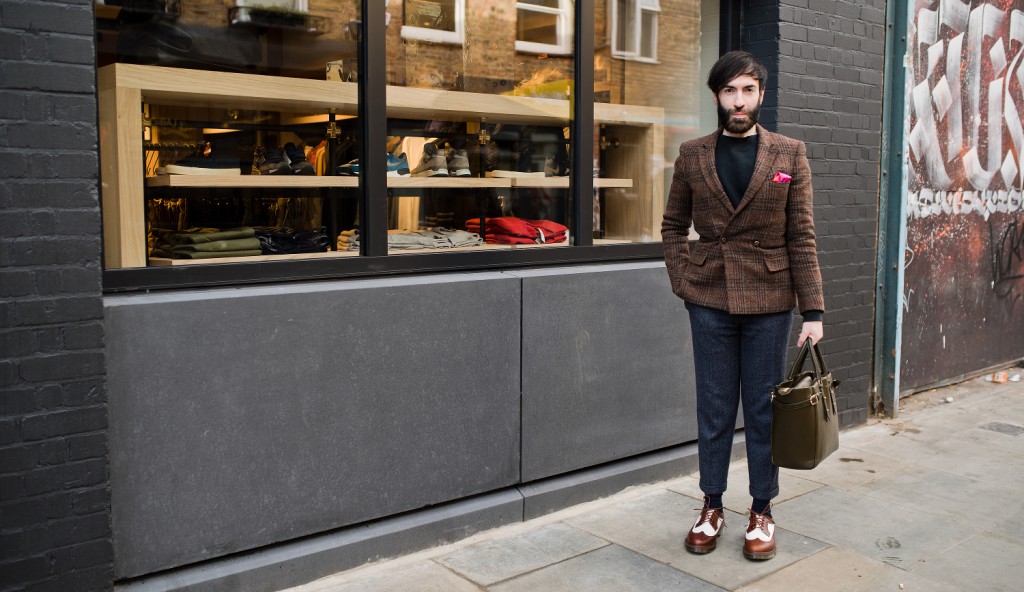 "One secret I have towards looking stylish is to invest in tweed jackets and a good pair of shoes. What you're wearing on the top half always gets noticed, being at eye level – that's where a jacket comes in. For fabric, my choice is tweed because it is full of detail and looks a great deal more interesting than plain. Plus, it adds sophistication. What you wear underneath doesn't matter as much – shirts, jumpers or sweatshirts are worthwhile options. Shoes are equally important: readily noticeable (especially by women, trust me) and have potential to make or break an outfit. Best to have, at least, two formal pairs. Brogues are always a winner."
boymeetsfashion.com
Statement Style
Christian Wibowo of Sanctuary For Nobody, Amsterdam, Netherlands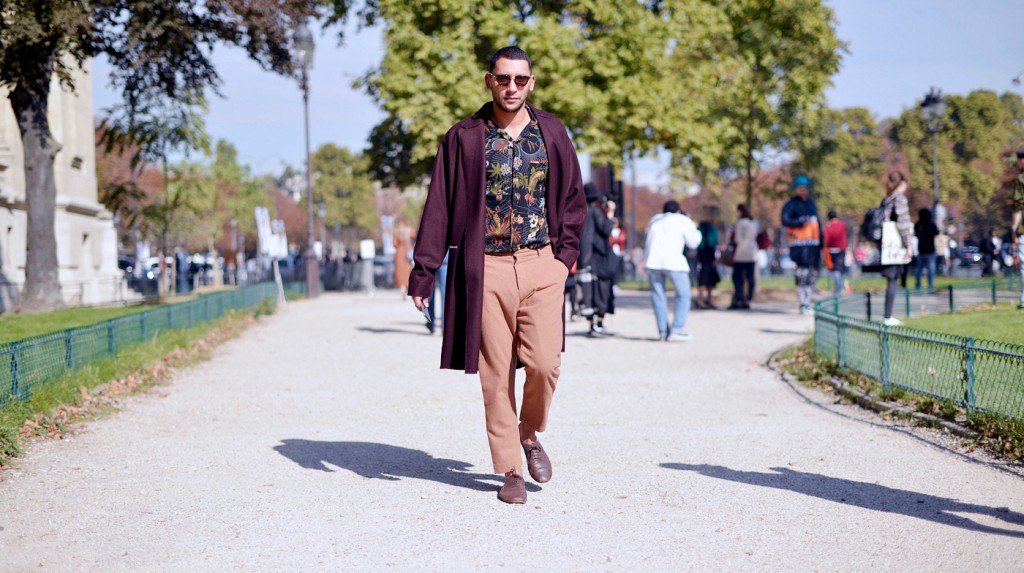 "With holiday parties around the corner, there are three simple strategies I use to transform my 'oh so average' looks to party-worthy looks with minimum effort. First off, grab my favourite statement outerwear from the closet to finish the outfit. Second, 'dress in all black' – it has the potential to make you feel good (and a good feeling and smile are the best things to wear). And third, put on leather – a favourite jacket or a pair of trousers – and combine with a t-shirt or denim shirt. It always amps up sophistication."
sanctuaryfornobody.com
Article by Purnima Shrinivas
Please complete: winter style is…