';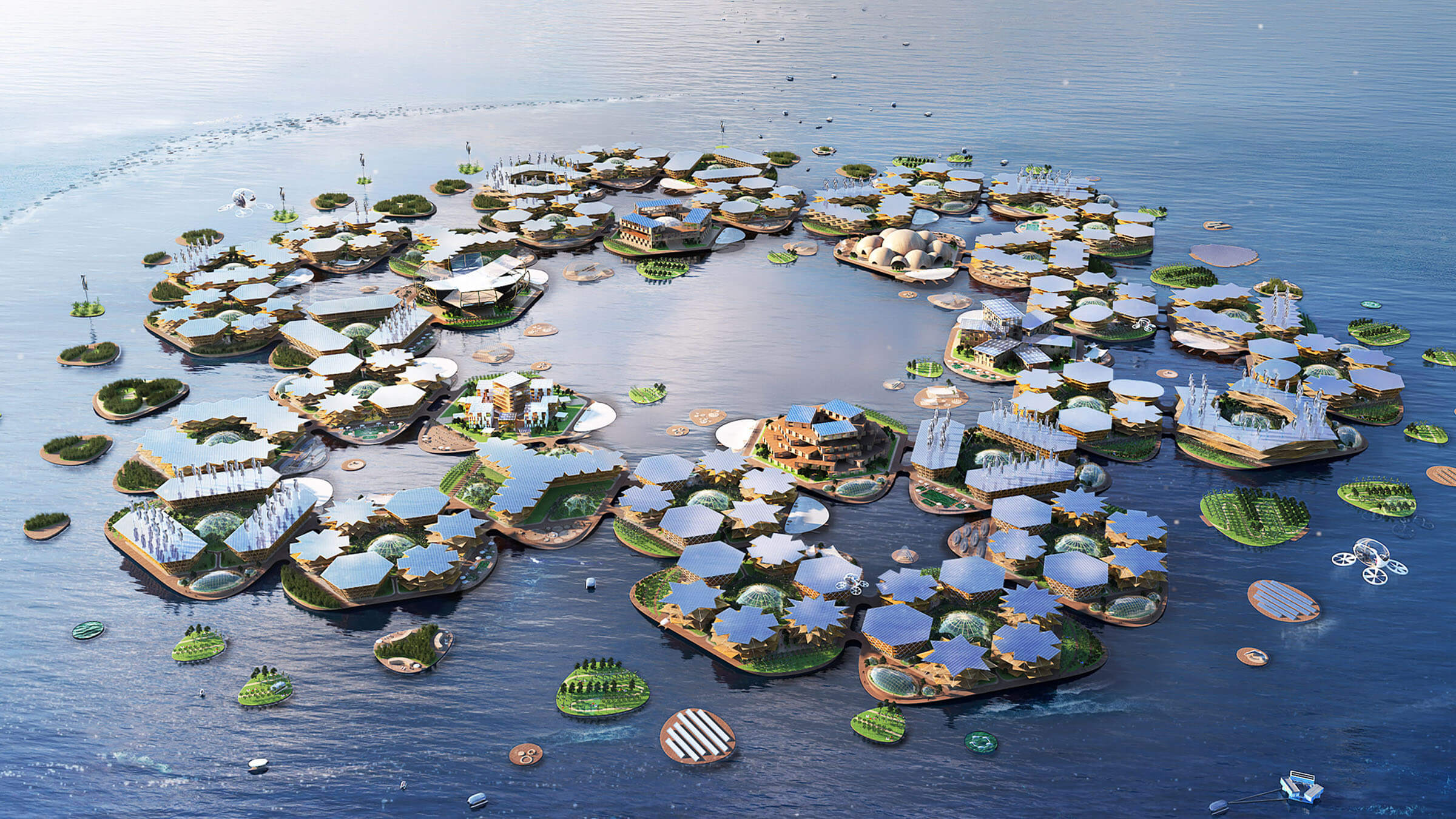 The scientific consensus is clear: climate change is real and will be a growing threat in the coming decades. The extent of its impact remains to be seen, but it's increasingly apparent that it will necessitate ingenious engineering, scientific and design solutions across many – if not all – areas of human existence.
One fundamental issue relates to where and how we live. With close to 2.5 billion people estimated to be living in the world's coastal regions, the danger posed by rising sea levels is acute. Often the threat goes far beyond the very real concerns of coastal erosion or wetland flooding. In some cases, it implies the complete elimination of entire habitats. Many island nations could simply be wiped off the map. Literally submerged.
In this context, the most visionary architects are starting to develop serious concepts that would once have been dismissed as utopian visions – or worse, the stuff of science fiction. Denmark's Bjarke Ingels is a prominent figure in this regard. Already widely acclaimed as a champion of architectural innovation, Ingels is habitually lauded with titles such as 'the Elon Musk of architecture', when one suspects that Musk might be equally pleased to be acclaimed as 'the Bjarke Ingels of mobility'.
Ingels recently unveiled his concept for a floating community – named Oceanix City – at the United Nations' inaugural Roundtable on Sustainable Floating Cities in New York. These are in essence houseboats on a new and altogether more dramatic scale: giant hexagonal island modules that could each house up to 300 residents.
"Nine out of ten of the world's largest cities will be exposed to rising seas by 2050," explains Ingels. "The sea is our fate – it may also be our future… The first sustainable and self-sustained floating community, Oceanix City is designed as a human-made ecosystem channelling circular flows of energy, water, food and waste."
Ingels and his architectural practice, BIG, view Oceanix City as a blueprint for a modular maritime metropolis in line with the UN's Sustainable Development Goals.
Ingels is convinced by both the solution and its importance: "[It] can grow, transform and adapt organically over time, evolving from a neighbourhood of 300 residents to a city of 10,000 – with the possibility of scaling indefinitely to provide thriving nautical communities for people who care about each other and our planet."