';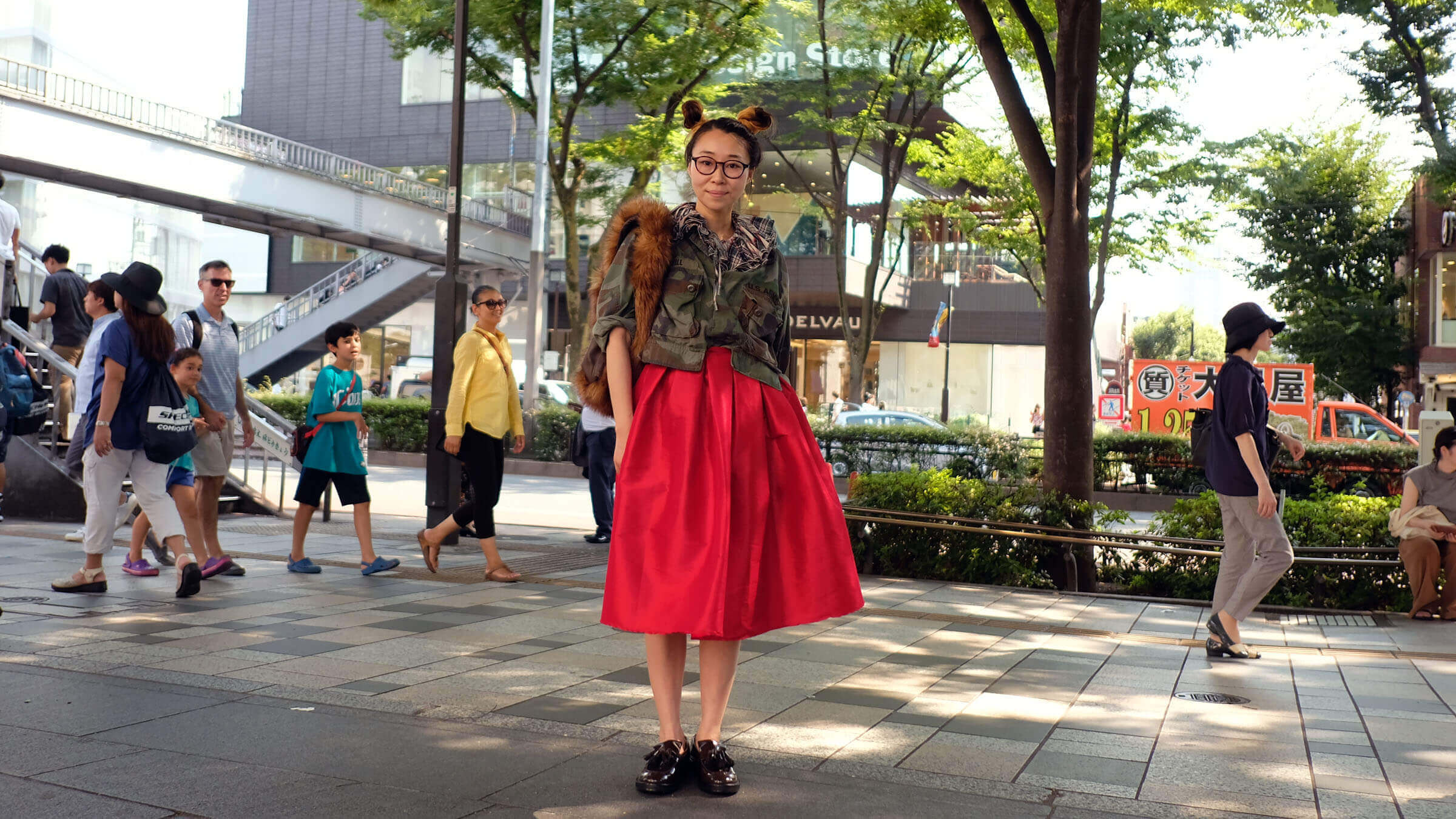 Instead of just focusing on one look, this month street style photographer Rei Shito gives us five gab-worthy getups from the streets of Tokyo and Paris. Freshly picked from among her favourites on her website reishito.com, Rei presents them here.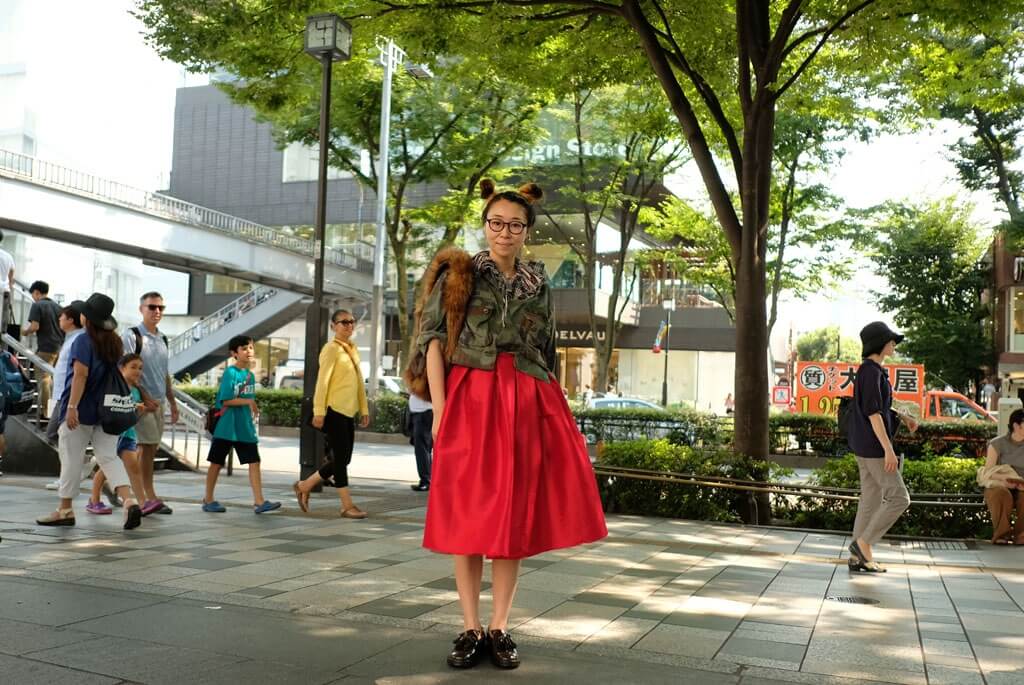 This is Acco, owner of Lochie, a hidden vintage shop in Harajuku; I captured her this past August. She's wearing an army jacket as a shirt (I'm really impressed with this idea), a plaid collar by Balenciaga, a vivid red vintage flea skirt, an eco fur bag I made with ISETAN and tassel loafers I made with this brand as well. The mixture of plaid with the camouflage pattern is so beautiful!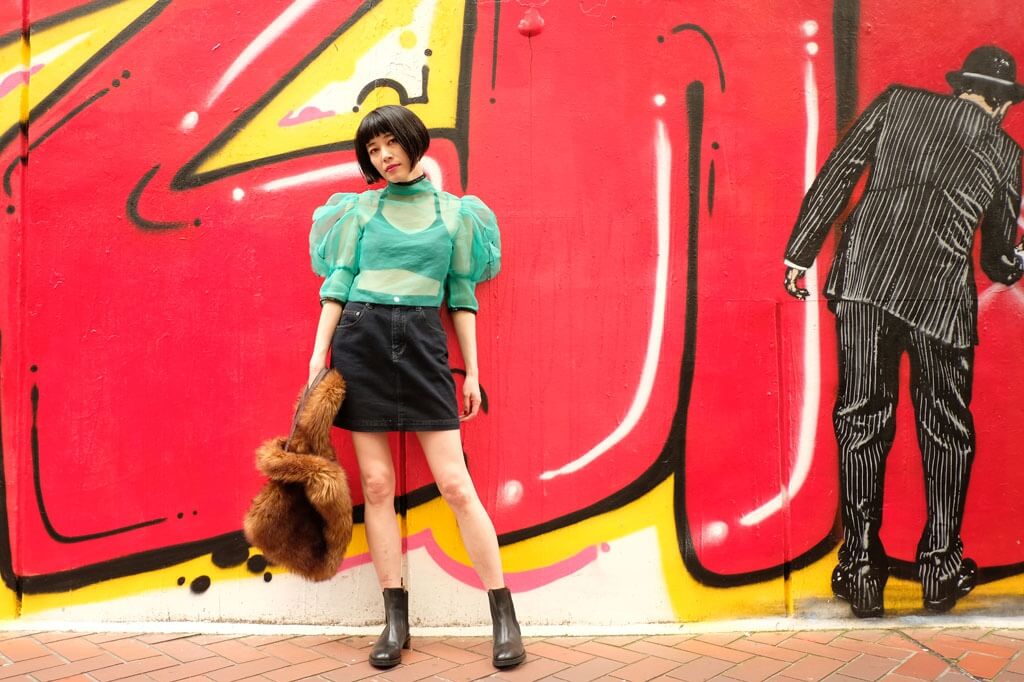 Miciru is the buyer at birthdeath, a vintage shop in Shibuya. I captured her in front of a graffiti wall of Parco, an iconic fashion building in this area. I heard it was going to close at the end of summer, so to remember it, I did the shoot in front of it. She's wearing a see-through top from her shop and an eco fur bag I made with ISETAN.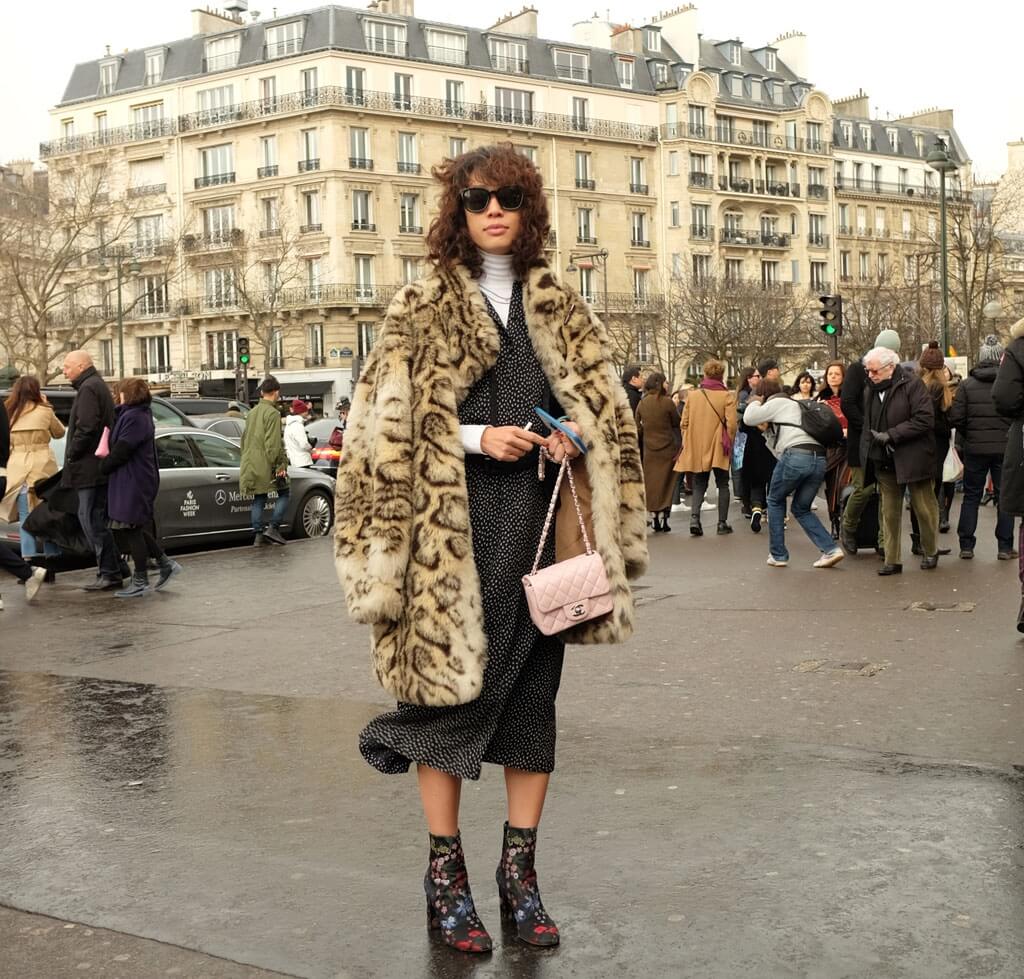 Last March I was in Paris for Fashion Week, and I photographed this woman near Trocadero. I really like her pattern on pattern on pattern (triple!) style: a dotted one-piece dress, a leopard coat and flower boots. Different patterns, but it doesn't get tacky. It's so chic, isn't it?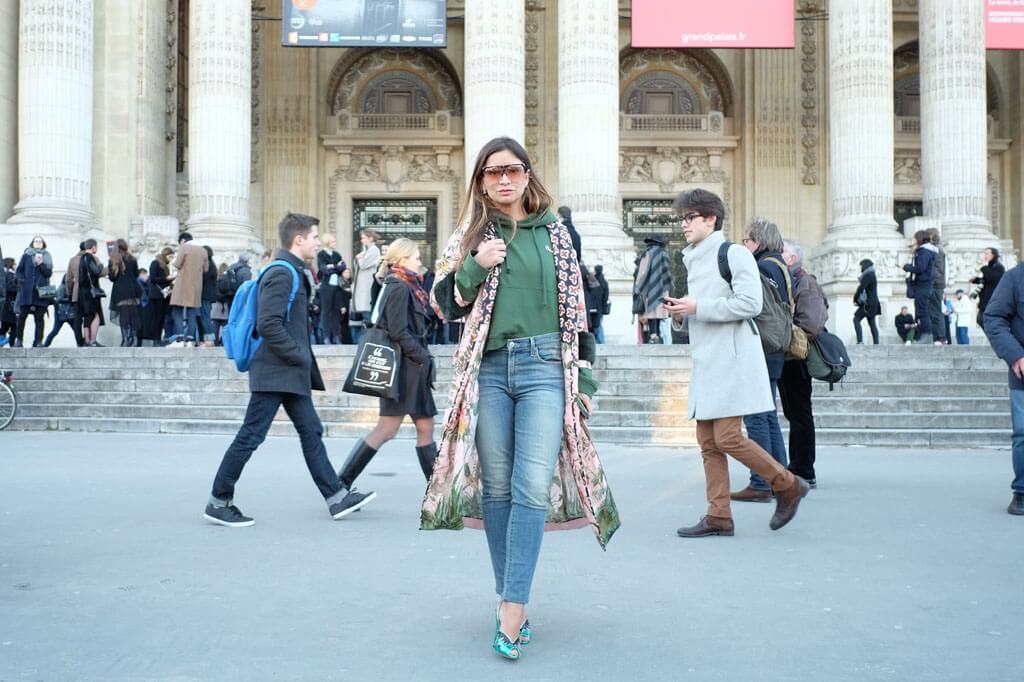 This was taken during the same trip, in front of the Grand Palais. It's street chic with a Vetements hoodie, a more sensitive (and beautiful) flowered robe and swanky, shiny heels. I like the mixture of different styles in one. I think she knows what's trendy, but keeps to her own style as well.
This is Mr. Tsubouchi, shoe designer of 'Hiroshi Tsubouchi'. He's one of the people I just have to capture whenever I meet him. I took this image at Omotesando at night, when he was on his way to a party. I like the mixture of patterns: a striped three-piece suit with a dotted scarf. I remember it was such a hot and humid night, but he dressed up perfectly (who wears a three-piece suit on a day like that?!). Yes, this is a true gentleman.
About Rei Shito
Each month, Rei Shito identifies one defining look that she's spotted on the street, whether at home in Japan or abroad on her latest trip to the world's fashion hotspots, providing readers with a fresh, thought-provoking perspective on current trends. Rei is acclaimed as one of the planet's most original and influential street style photographers and fashion bloggers, publishing her work on her blog Style from Tokyo, as well as several magazines in Japan and overseas, such as vogue.com.
[Portrait Rei: Jun Tamura]