';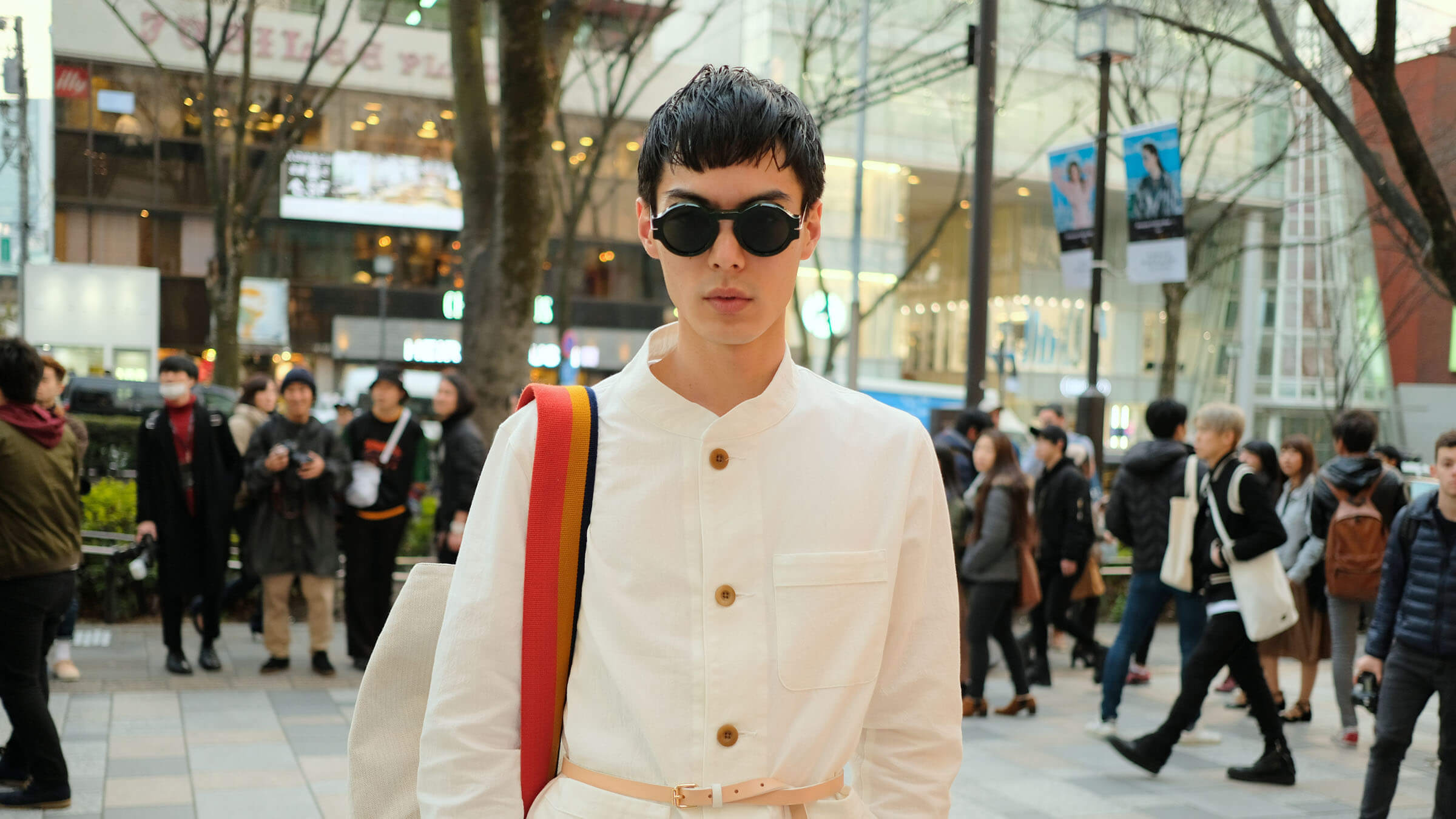 ;
Summer has arrived. Rei Shito bumps into a favourite photography subject of hers, who's channeling chill summer vibes in a crisp white ensemble.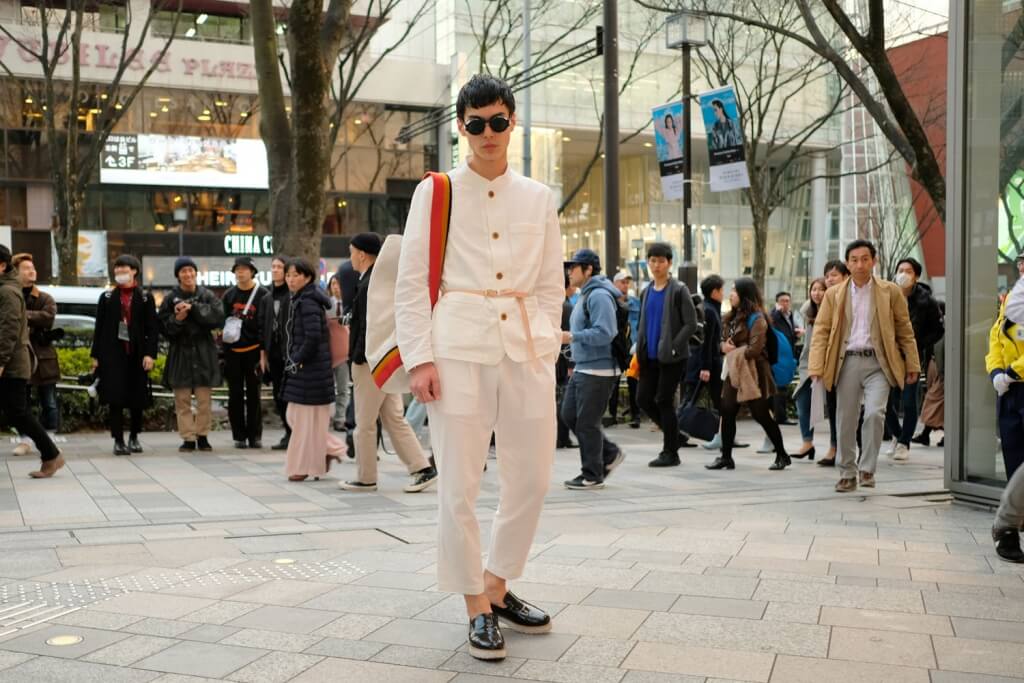 Rei says: "This is Takuma Iwasaki, an up-and-coming Japanese model based in Tokyo. I happened to catch him in front of Omotesando Hills. His style is always sophisticated so I can't stop photographing him whenever I see him.
"I love this all-white outfit with the Hermès backpack. It's so relaxed and classic that I almost feel like I'm vacationing on a Mediterranean island! I really like this elegant mix of colours: white, beige, and Hermès orange. The black of his hair and shoes offers a nice contrast to these pale colours."
About Rei Shito
Each month, Rei Shito identifies one defining look that she's spotted on the street, whether at home in Japan or abroad on her latest trip to the world's fashion hotspots, providing readers with a fresh, thought-provoking perspective on current trends. Rei is acclaimed as one of the planet's most original and influential street style photographers and fashion bloggers, publishing her work on her blog Style from Tokyo, as well as several magazines in Japan and overseas, such as vogue.com.
[Portrait Rei: Jun Tamura]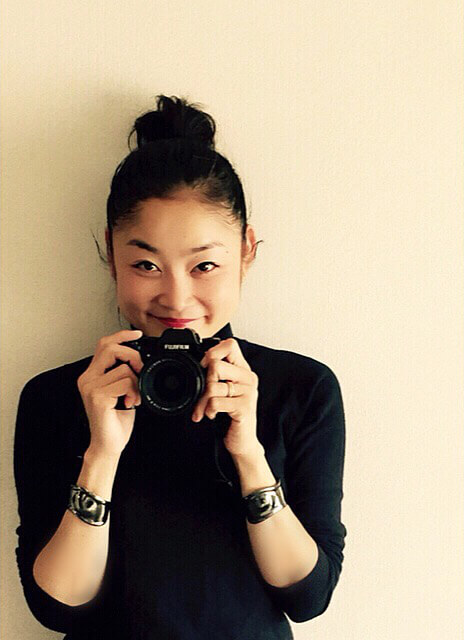 How would you define your own personal fashion style?