';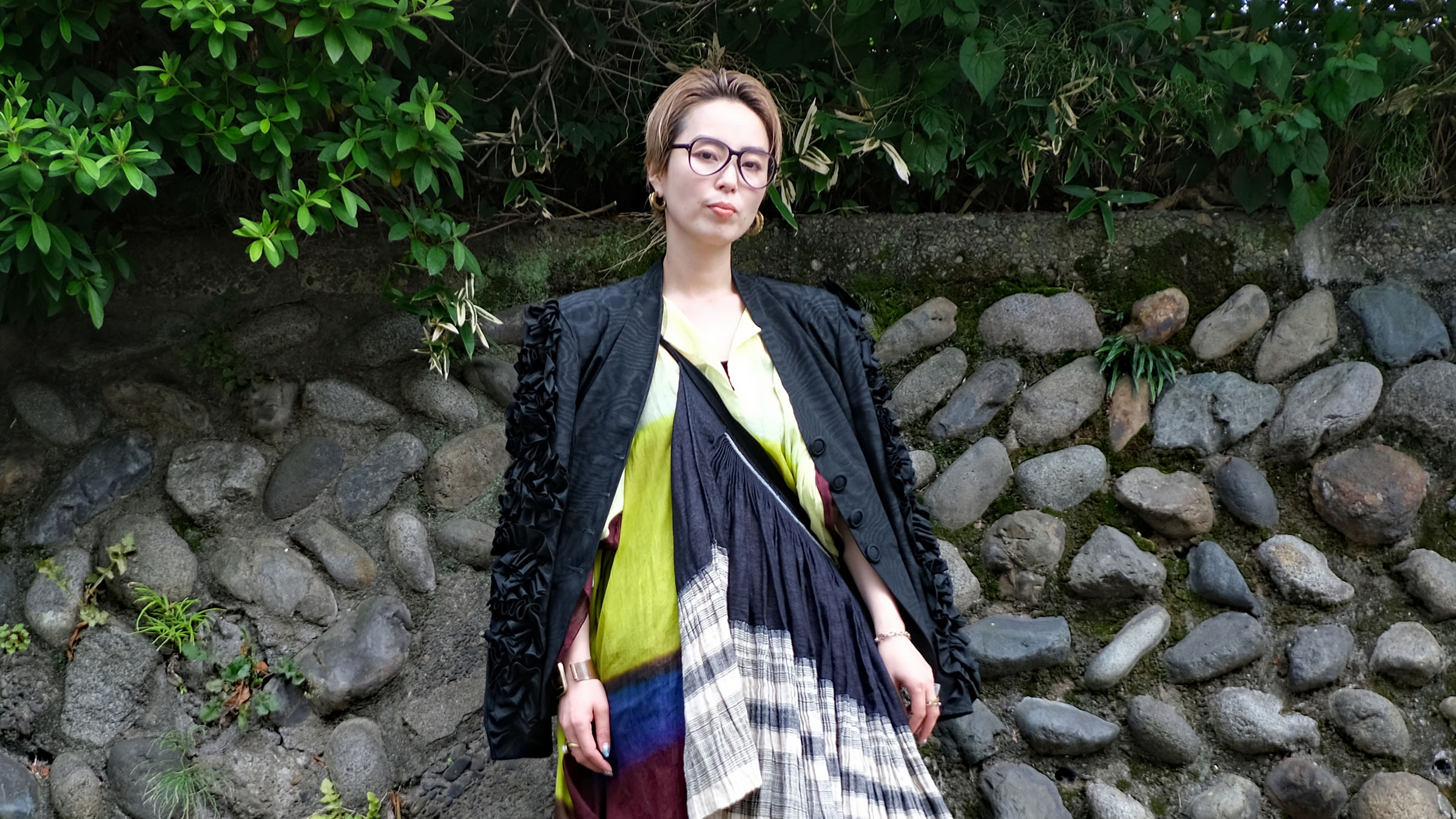 'Style sin', 'fashion faux pas', 'the rules of dressing well' – it's time to throw those restrictive, outdated ideas out the dressing room window and embrace our true style selves. This fashion-forward Tokyoite, photographed by Rei Shito, is ready to lead the way.
Rei says: "This is Misako from Tahlia Store – my favourite vintage shop in Setagaya, a popular district in the southwest of Tokyo.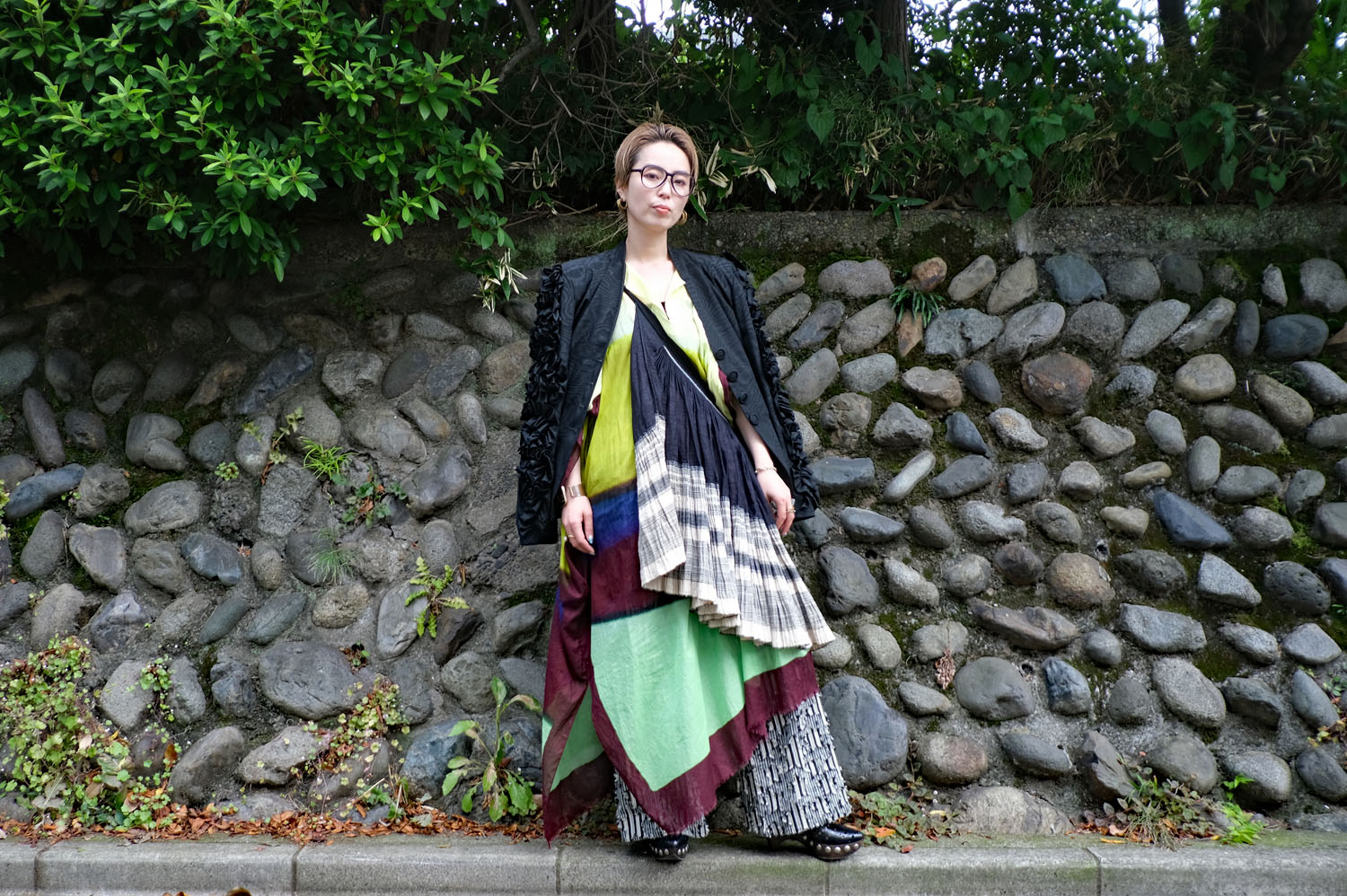 "Misako is one of the most creative dressers I know, and her truly unique fashion sensibility is on full display in her cleverly multilayered outfit here. The ruffled jacket is vintage, the dress is Dries Van Noten, the skirt is a vintage Japanese garment, and the trousers are by MASU – a young, emerging Japanese brand.
"I admire how she's harmonised all the different elements of this look: the layering of varying styles, structures and cuts; the effortless combination of vintage and designer; the melange of textures, colours and patterns that are distinct but somehow work together. She has clearly put much thought into her mixture of garments and the role each one plays in the final look, yet the ultimate effect is one of freedom and spontaneity. Genius.
"Her message is also clear: fashion is freedom! Her way of dressing shows that there's no one way to be when it comes to style."
About Rei Shito
Each month, Rei Shito identifies one defining look that she's spotted on the street, whether at home in Japan or abroad on her latest trip to the world's fashion hotspots, providing readers with a fresh, thought-provoking perspective on current trends. Rei is acclaimed as one of the planet's most original and influential street style photographers and fashion bloggers, publishing her work on her blog Style from Tokyo, as well as several magazines in Japan and overseas, such as vogue.com. For more street style inspiration, follow Rei on Instagram.
[Portrait Rei: Jun Tamura]