';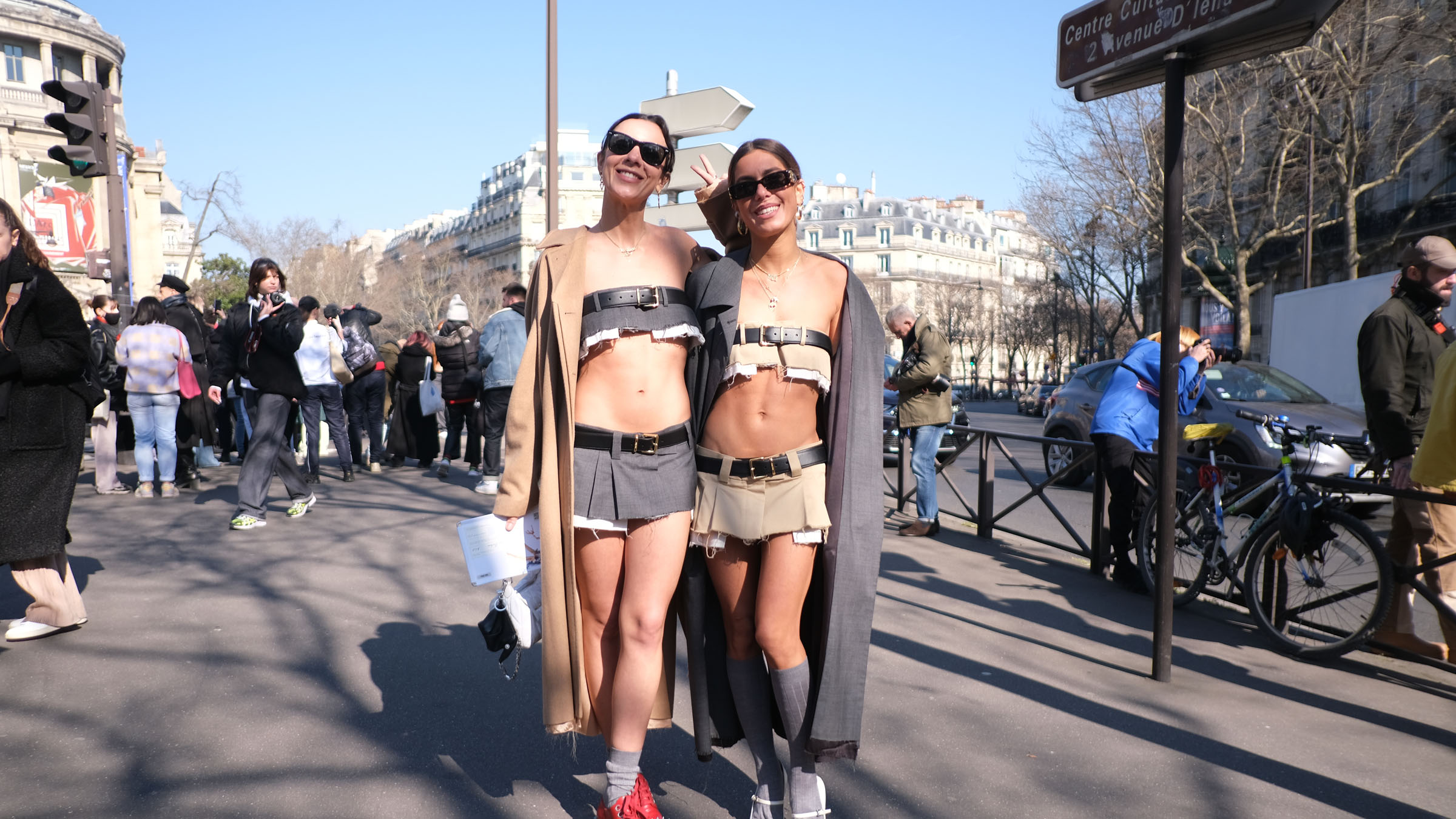 In early March, street style photographer Rei Shito traded the frenetic lanes of Tokyo for the historic boulevards of Paris to attend the city's famed Fashion Week. She snapped thousands of photos of some of the world's most creative and stylish people, but one image stood out among the rest for its delightful audacity.
Rei says: "For me, the last show of Paris Fashion Week was Miu Miu, held on the very last day of the event. It was there that I spotted these two girls, as they made their way to the Miu Miu show venue.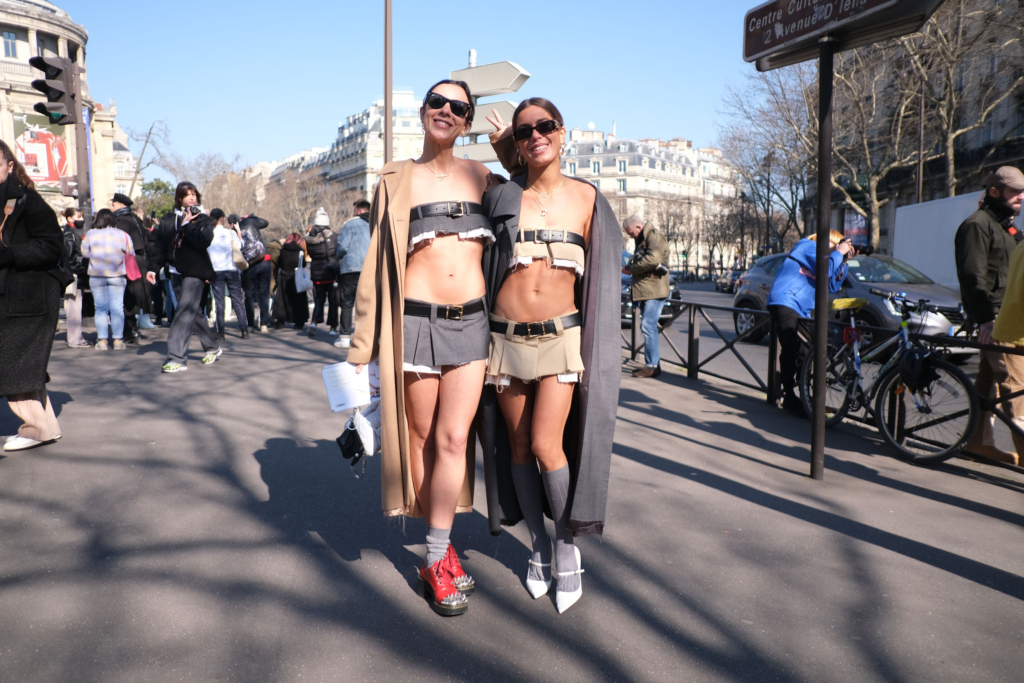 "As you can see, they're putting it all out there, wearing cut-off tops and ultra-low-rise skirts that show off their toned bellies. They looked undeniably attractive, and were clearly having fun with fashion and enjoying the atmosphere of the show. They seemed pleased when I asked if I could photograph them.
"Some people might question whether such a look is 'fashionable' and whether it's considered more 'chic' to not show so much skin, but that's not how I see it. The best, most delightful and attractive thing about fashion is the person who's wearing it, how they feel in it, and the effect it has on the beholder. These women's enthusiasm and love for fashion was contagious, and I wholeheartedly approve.
"It's easy to dismiss style as a frivolous thing, but it takes courage to challenge yourself and deviate from your usual style. This month, I encourage you to step out of your comfort zone and try something new. I'm sure that taking on such a challenge will give you confidence in yourself. If you're lucky, you may even gain as much confidence and has as much fun as these two."