';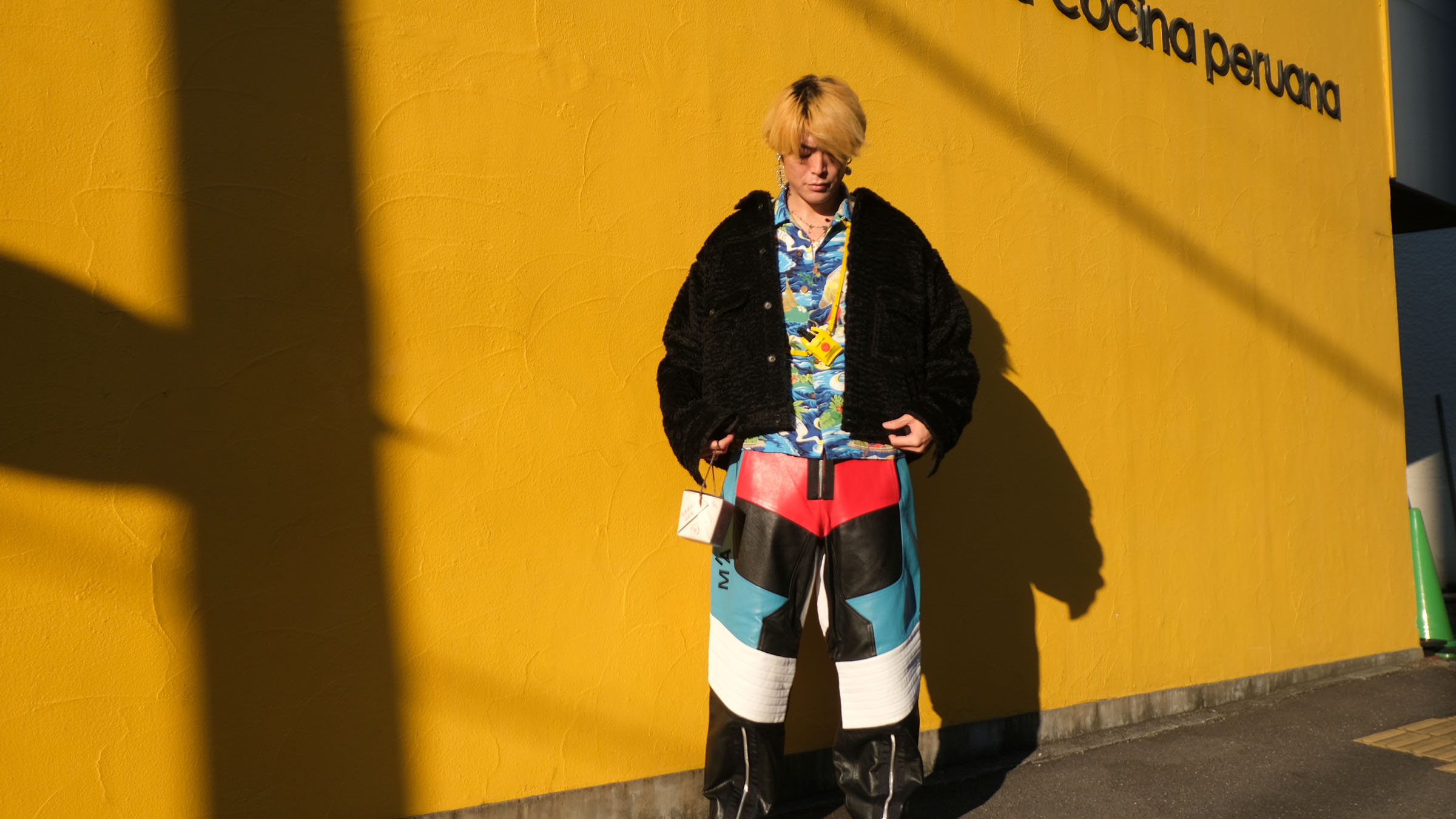 This month, Tokyo street style photographer Rei Shito catches up with one of her favourite subjects for a lesson in combining colours without looking kitsch.
Rei says: "This is Yu Masui, one of Japan's leading fashionistas. In the 'before times', when I was travelling frequently for fashion events, I would see him all over the world – in Tokyo, Paris, Taiwan, Jakarta. And every time I saw him, I photographed him.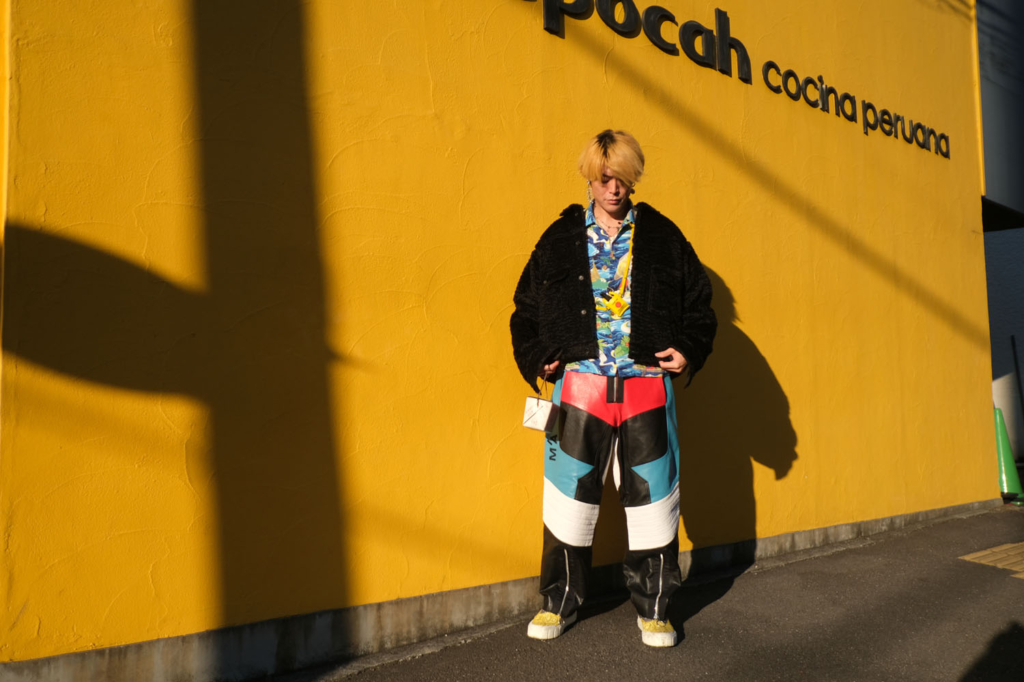 "This is a photo from when I ran into him in Tokyo's Harajuku district recently. He's wearing a fluffy jacket by Cassy Privé over a colourful Hawaiian shirt paired with colour-blocked biker trousers, which he said are from Marques Almeida. His yellow shoes from Pierre Hardy tie in with his shirt and pouch necklace for an extra pop of colour.
"I especially like how his style is colourful but not overly so; the black outer layer keeps the whole look in line. This is an advanced style mixing many different elements – the mark of a true fashionista."
About Rei Shito
Each month, Rei Shito identifies one defining look that she's spotted on the street, whether at home in Japan or abroad on her latest trip to the world's fashion hotspots, providing readers with a fresh, thought-provoking perspective on current trends. Rei is acclaimed as one of the planet's most original and influential street style photographers and fashion bloggers, publishing her work on her blog Style from Tokyo, as well as several magazines in Japan and overseas, such as vogue.com.
[Portrait Rei: Jun Tamura]