';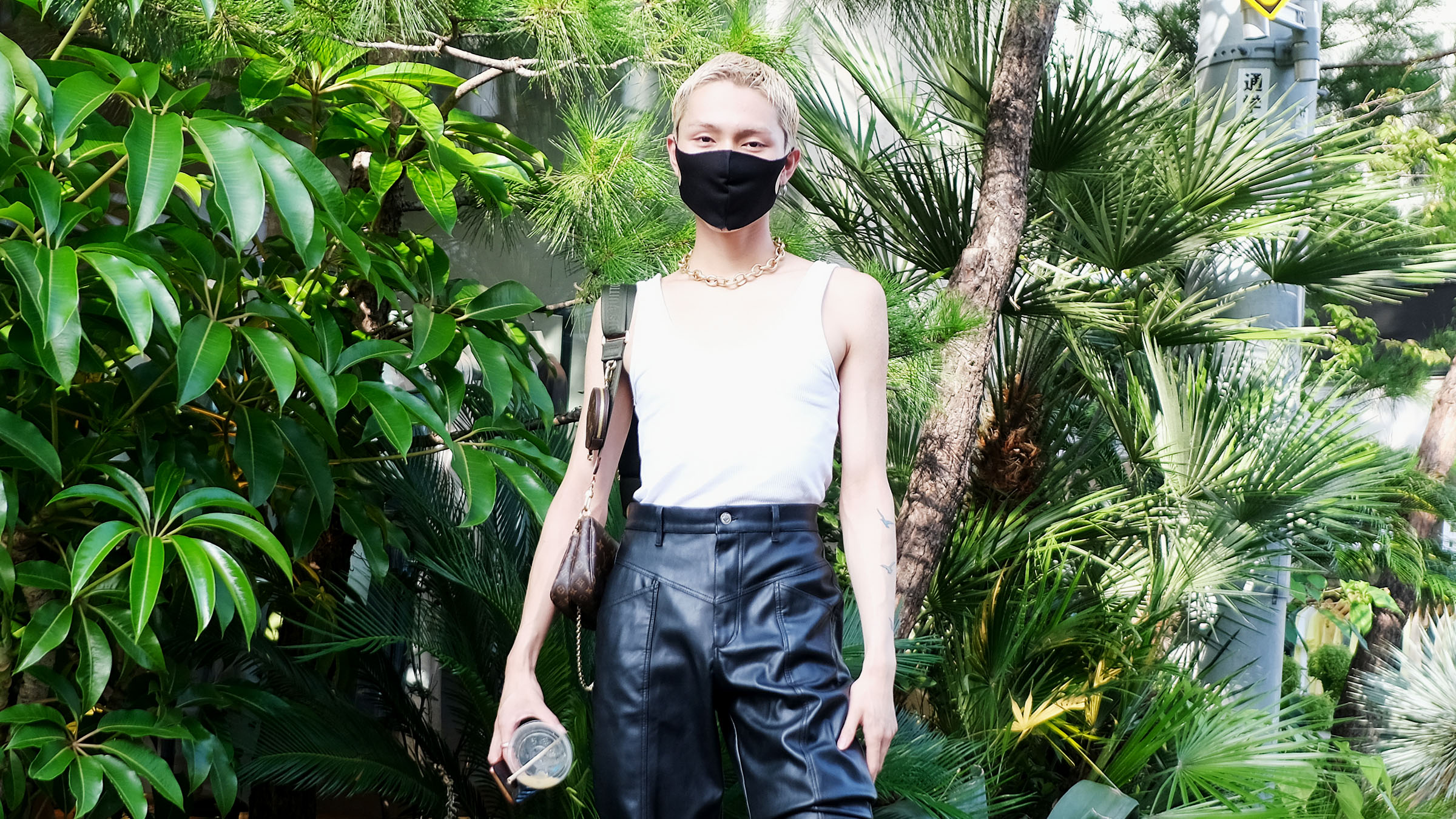 ;
Is it his bad-boy-chic look? His enigmatic air? This stylish Tokyoite has a certain something, and Rei Shito just had to capture him through her lens.
Rei says: "This is Japanese model Minori. He's originally from Osaka, but moved to Tokyo in order to pursue his modelling career. I caught up with him in a back lane of the Omotesando area of Tokyo, a street that's hot for fashion lovers due to the many select shops located here.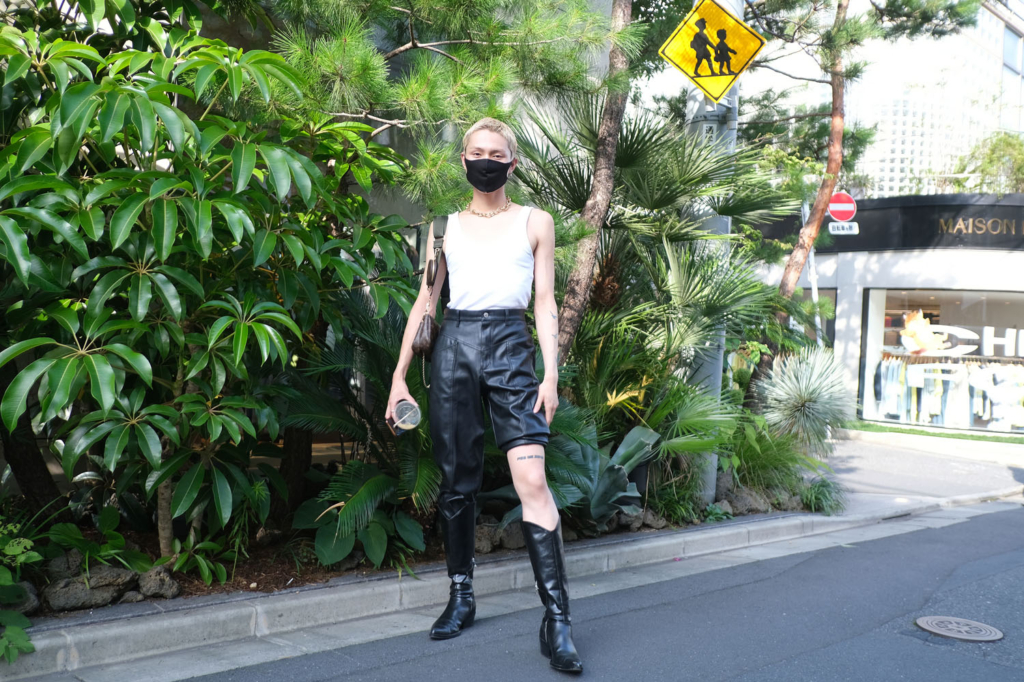 "Though masks are part of normal social etiquette here in Japan, I'd been struggling to find someone wearing one in a fashionable way that complements their overall look. Finally I spotted Minori, who's found a way to incorporate the mask into his cool and stylish outfit – maybe it's because of the balance of colour, as well as his mysterious-chic personality.
"He told me: 'What I'm wearing right now is a second-hand top and eco-leather pants from Litumus. It's one of my favourite shops in Osaka, and it's owned by a friend of mine. My bag is Louis Vuitton, and my boots – oh, they're from Litumus, too! I think I may be their biggest fan!'
"In these uncertain times, I asked him about Minori if he would share his most recent concerns. He replied: 'I'm watching my figure and eating healthy because of my work as a model, so now I'm trying to cook for myself.'
"Staying focused on goals while taking things one step at a time – that's something we'd perhaps all do well to aim for right now."
About Rei Shito
Each month, Rei Shito identifies one defining look that she's spotted on the street, whether at home in Japan or abroad on her latest trip to the world's fashion hotspots, providing readers with a fresh, thought-provoking perspective on current trends. Rei is acclaimed as one of the planet's most original and influential street style photographers and fashion bloggers, publishing her work on her blog Style from Tokyo, as well as several magazines in Japan and overseas, such as vogue.com.
[Portrait Rei: Jun Tamura]