';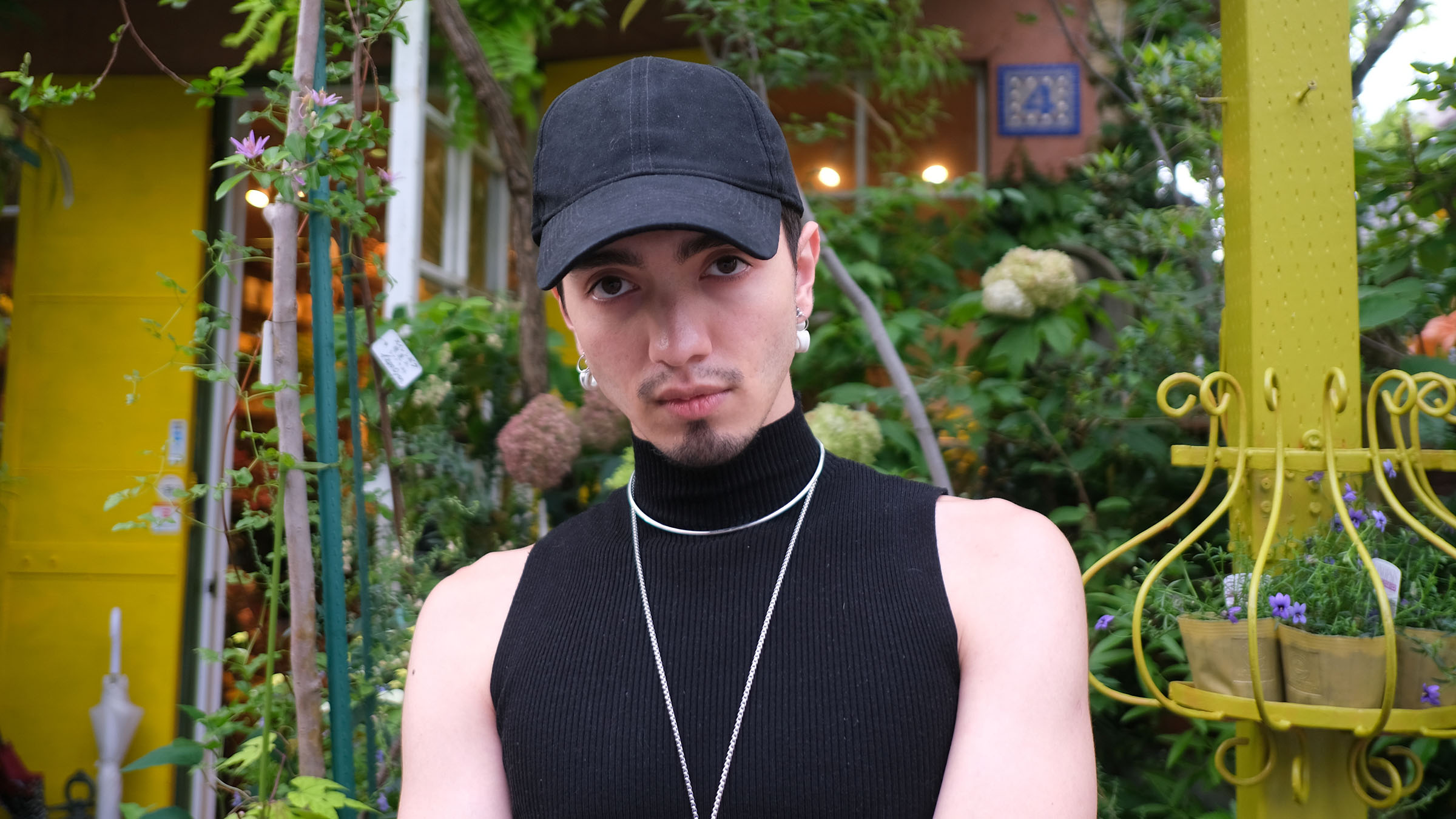 ;
As Tokyoites enjoy summer in the city – with caution, of course – Rei Shito grabs her camera to document the street styles of the season.
Rei says: "This is the first street style picture I've taken in Tokyo since the self-isolation restrictions were put in place. Now that they've been lifted, the city is coming back to life with many people out dining and shopping (wearing masks, of course).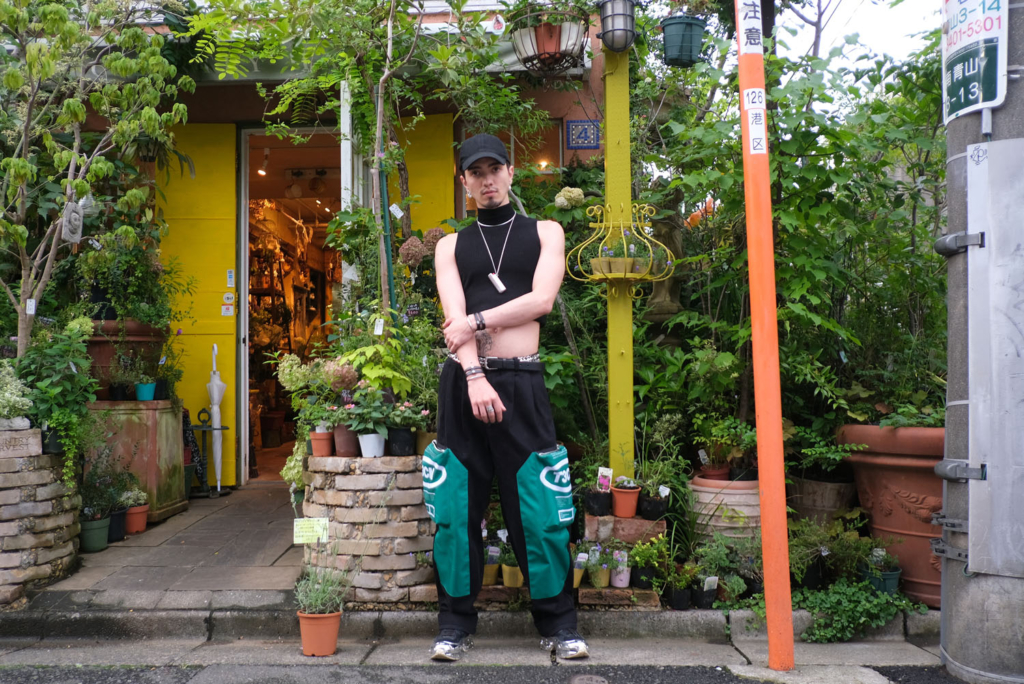 "This is El, a musician and songwriter who I met in the Omotesando area. He told me he just had a late lunch with friends at Cityshop, a popular health food café.
"For his outing, he's wearing a Zara women's top and trousers from T3CM – a Russian designer, he said. 'I bought them at a shop in Harajuku. I liked that shop – sorry, I forgot the name! – but when I went there to say hello after self-isolation, it was gone. Maybe because of COVID? I think so.'
"And yes, of course he was wearing a mask. He only took it off for me to shoot the photo."
About Rei Shito
Each month, Rei Shito identifies one defining look that she's spotted on the street, whether at home in Japan or abroad on her latest trip to the world's fashion hotspots, providing readers with a fresh, thought-provoking perspective on current trends. Rei is acclaimed as one of the planet's most original and influential street style photographers and fashion bloggers, publishing her work on her blog Style from Tokyo, as well as several magazines in Japan and overseas, such as vogue.com.
[Portrait Rei: Jun Tamura]