';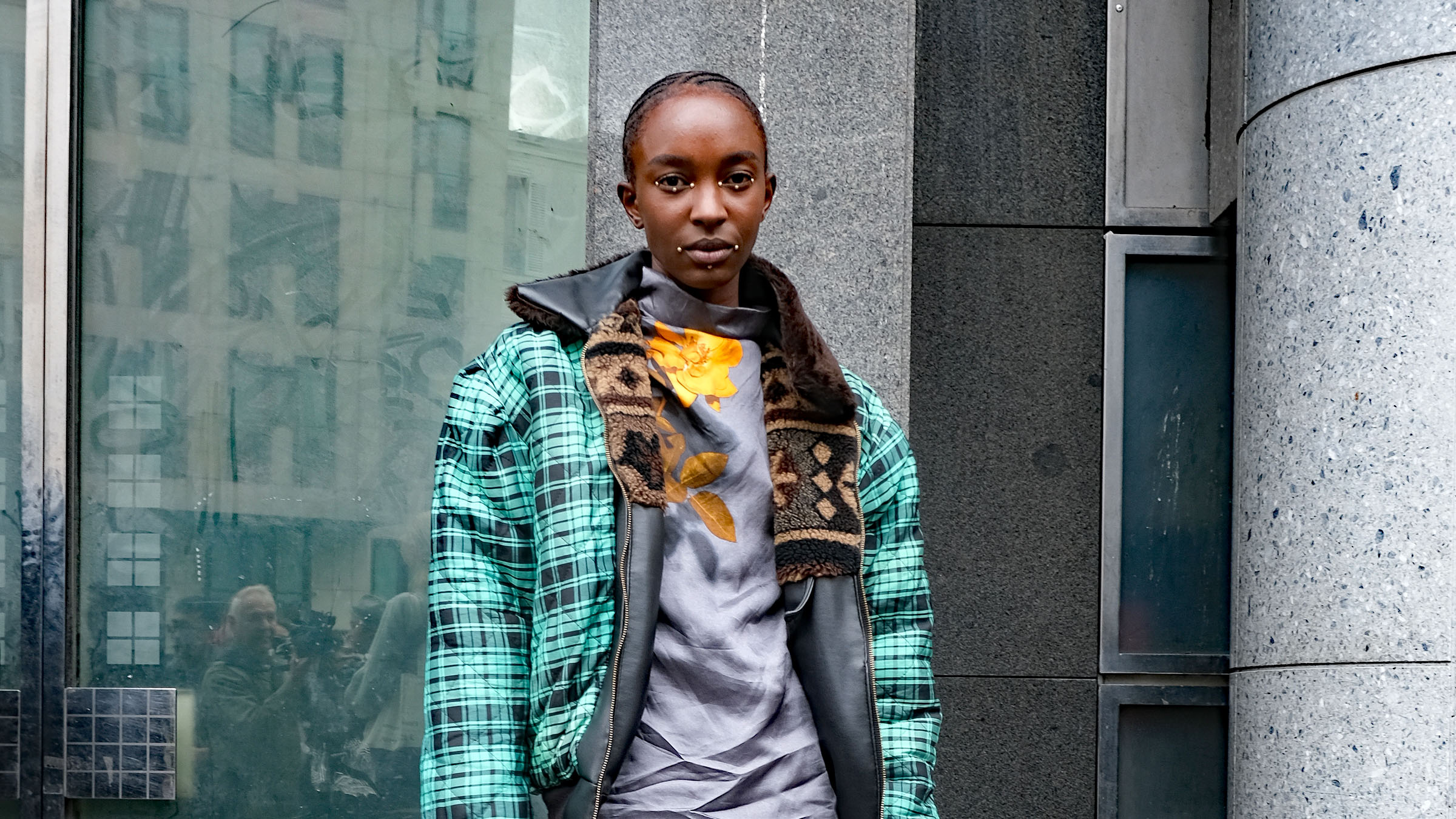 ;
From the catwalk to the sidewalk, this runway model looks stunning wherever she goes. Here, Rei Shito breaks down her cheerful look to see how it can be so colourful and cohesive all at once.
Rei says: "I ran across this fashionista after the Dries van Noten Spring 2020 show in Paris; she's a model and she had walked the runway at the show.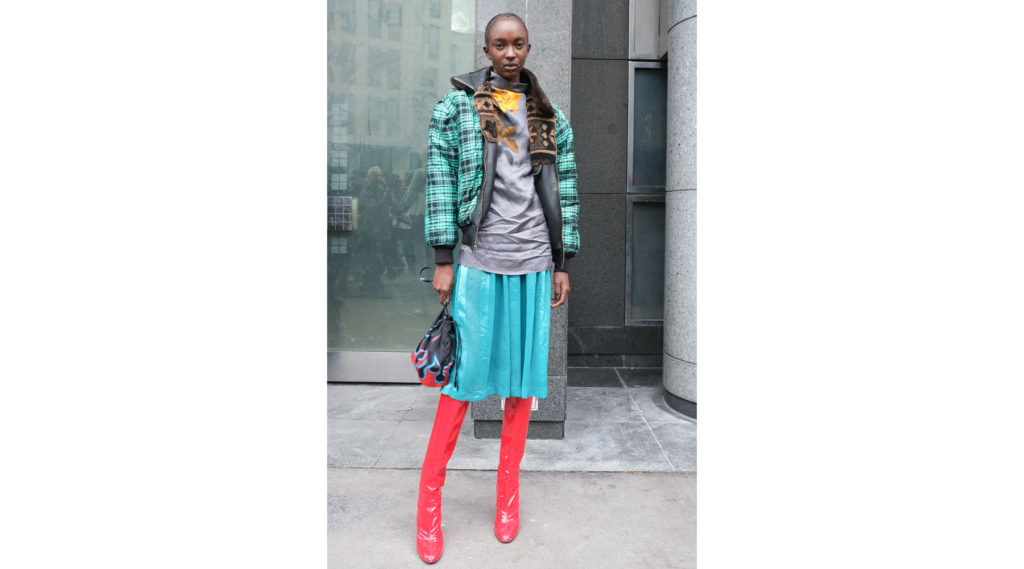 "I'm loving her style, especially the way she's infused her look with so much colour! Green yellow, blue, red – so vivid yet balanced. One of the conventional 'rules' of fashion is to not combine too many different colours in one outfit (generally three or less), otherwise the effect can be distracting and disjointed, or it can look like you're trying too hard to stand out.
"However, it seems to work here, and I'm asking myself why. I think it's down to the way she uses the colour black in various parts of the outfit, such as in the jacket pattern and lining, and in her handbag. It ties the bright, eye-catching colours together and gives the look more balance.
"I also like her unique makeup, with the little pearls contrasting with her skin; it was a look created for the Dries van Noten runway show, with a creative and playful flair."
About Rei Shito
Each month, Rei Shito identifies one defining look that she's spotted on the street, whether at home in Japan or abroad on her latest trip to the world's fashion hotspots, providing readers with a fresh, thought-provoking perspective on current trends. Rei is acclaimed as one of the planet's most original and influential street style photographers and fashion bloggers, publishing her work on her blog Style from Tokyo, as well as several magazines in Japan and overseas, such as vogue.com.
[Portrait Rei: Jun Tamura]