';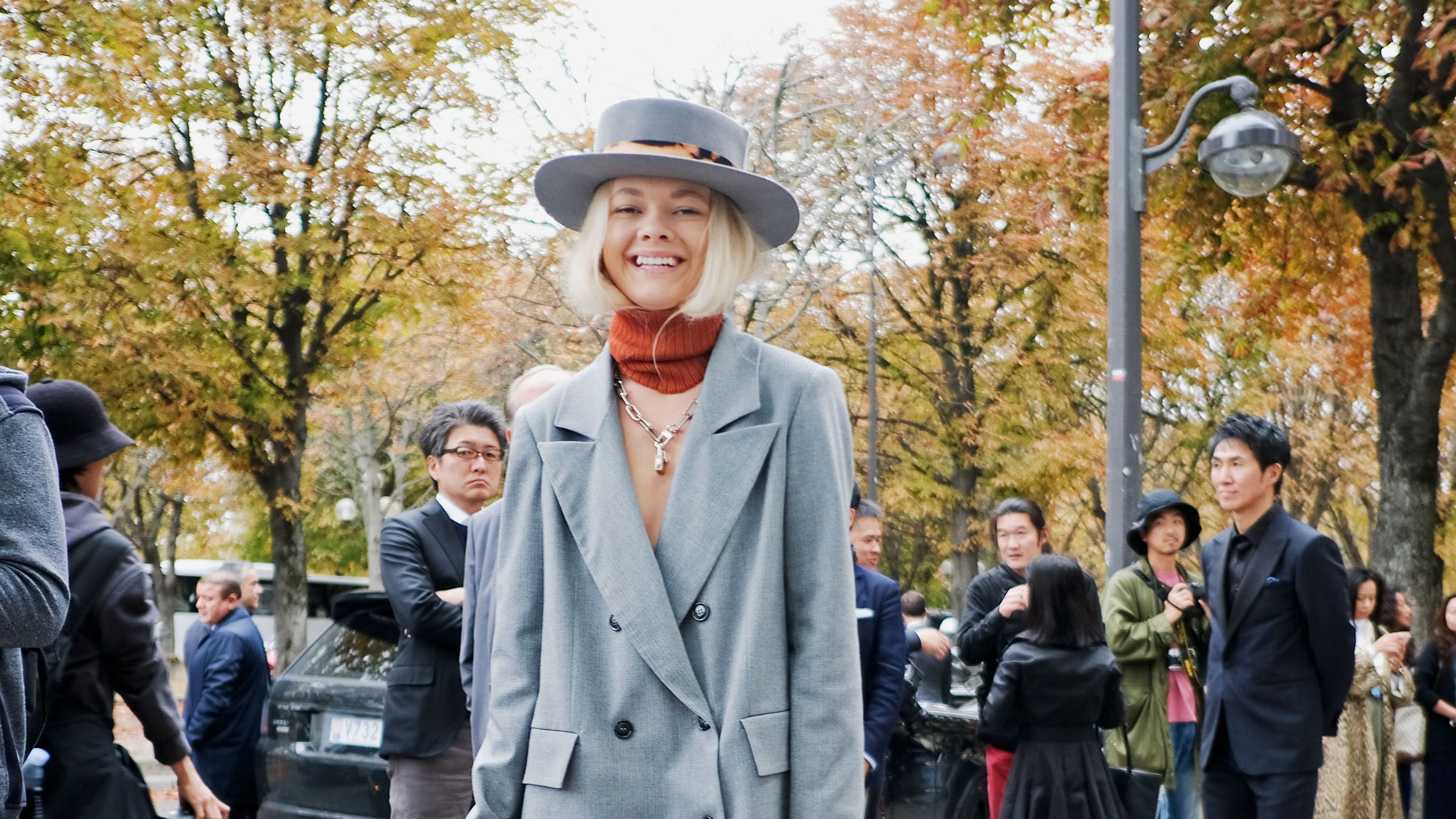 No more sweatpants and washed-out denim – from top hats to tall boots, new trends are embracing a more elegant aesthetic.
Rei says: " This is one of my most favourite photos I captured at Paris Fashion Week this past September. I've noticed that casual street style is on its way out, and traditional, classical fashion is making a comeback – and this stylish fashion show attendee has combined many different elements of recent emerging trends: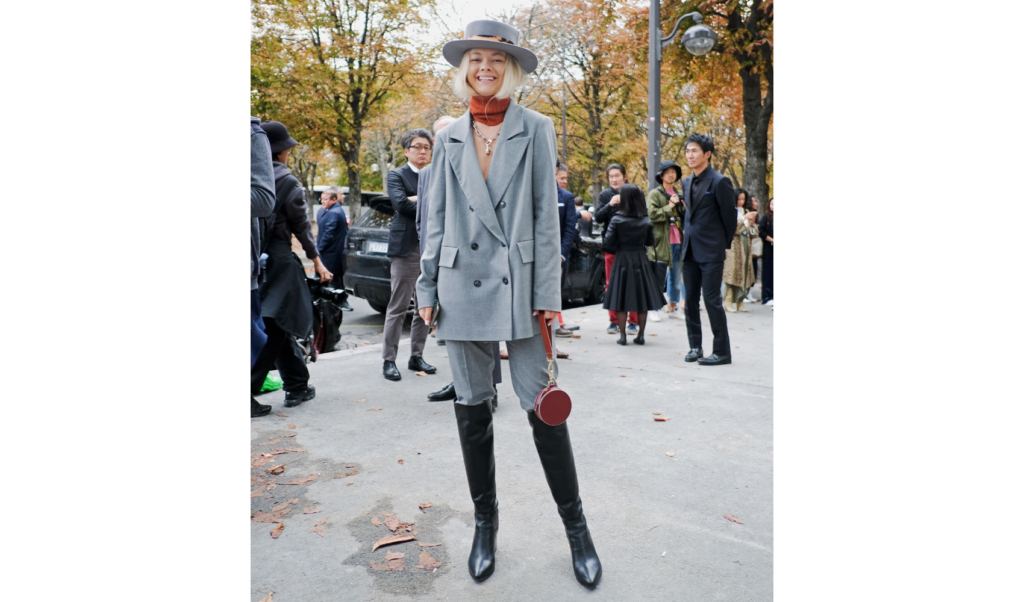 1. Coordinated Suits
A rather tenacious trend, we've been seeing monochrome, coordinated suits for the past two or three seasons – and it's still going strong.
2. Tall Boots
Tall boots are coming back into style! I saw a lot of longer boots on women during my travels for the recent fashion weeks.
3. Chain Necklaces
From casual street style to young-adult fashion and looks that combine elements both edgy and elegant, I've been seeing many fashionistas wearing chain necklaces like this one.
4. Boater Hats!
Structured hats haven't really been on trend for a few years, as luxury street style has been in the fore. But finally, they're coming back!
About Rei Shito
Each month, Rei Shito identifies one defining look that she's spotted on the street, whether at home in Japan or abroad on her latest trip to the world's fashion hotspots, providing readers with a fresh, thought-provoking perspective on current trends. Rei is acclaimed as one of the planet's most original and influential street style photographers and fashion bloggers, publishing her work on her blog Style from Tokyo, as well as several magazines in Japan and overseas, such as vogue.com.
[Portrait Rei: Jun Tamura]