';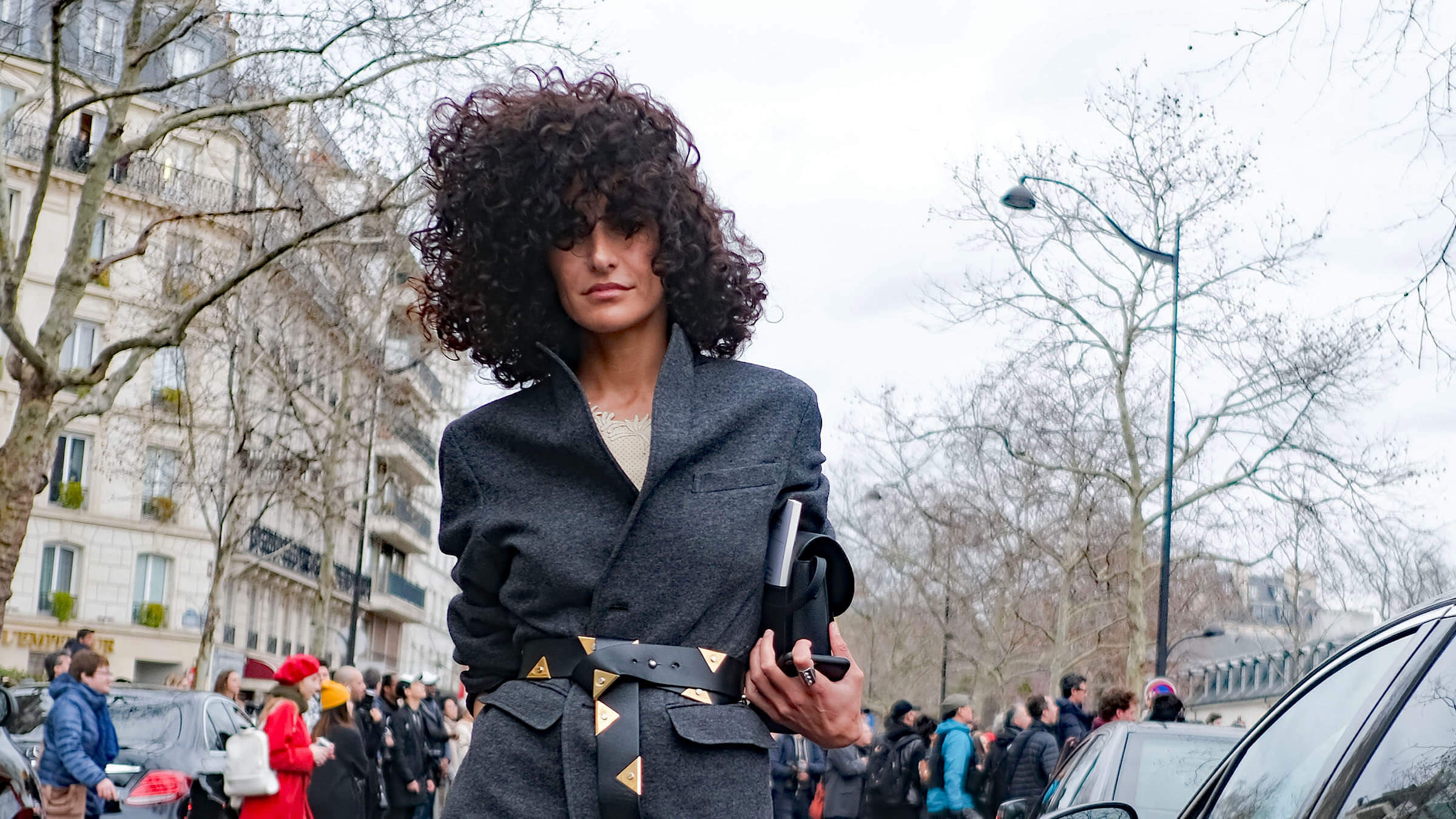 ;
Lately, street style trends have been all about the retro '80s and '90s looks – bum bags, bike shorts, sneakers, mom jeans and puffy sleeves have ruled the roads. Is the sartorial pendulum now swinging the other way, back towards more feminine cuts and polished lines? Rei Shito thinks so.
Rei says: "It's been a long time since luxe looks have been on-trend in street style – but that's changing. A new trend is emerging, and we're seeing the return of more traditional chic looks composed of sophisticated basics. 'Back to classic', if you will.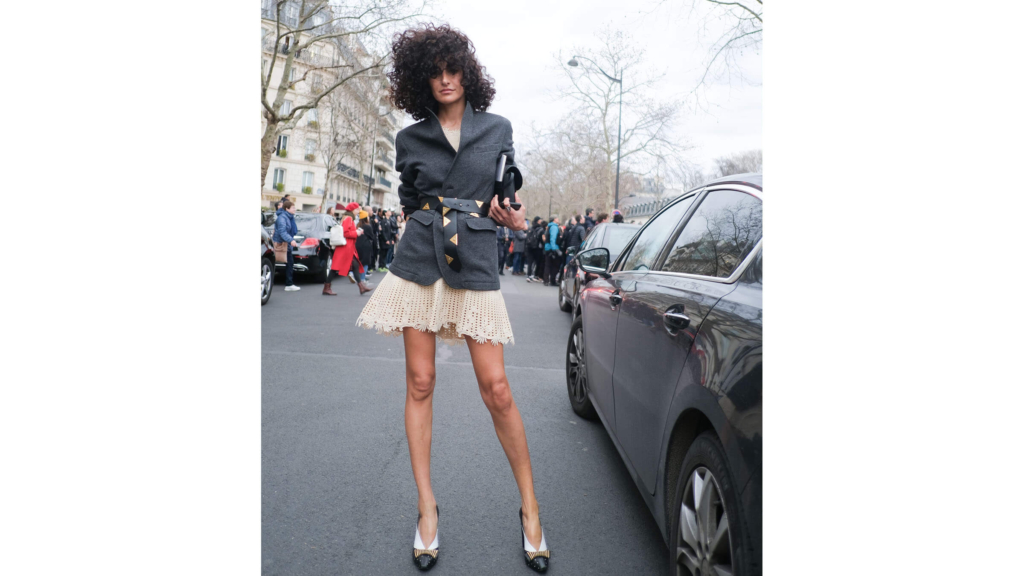 "Here I've captured Brunet of Mastermind magazine in Paris. She's one of the women I can't help but photograph whenever I see her.
"She's sporting a classic grey wool jacket and a mini skirt with beautiful shape and detail. This ladylike-chic style is very on-trend right now, but the way she does it, it's not too 'sweet' – her voluminous curly hair adds a touch of spice to the overall look."
About Rei Shito
Each month, Rei Shito identifies one defining look that she's spotted on the street, whether at home in Japan or abroad on her latest trip to the world's fashion hotspots, providing readers with a fresh, thought-provoking perspective on current trends. Rei is acclaimed as one of the planet's most original and influential street style photographers and fashion bloggers, publishing her work on her blog Style from Tokyo, as well as several magazines in Japan and overseas, such as vogue.com.
[Portrait Rei: Jun Tamura]