';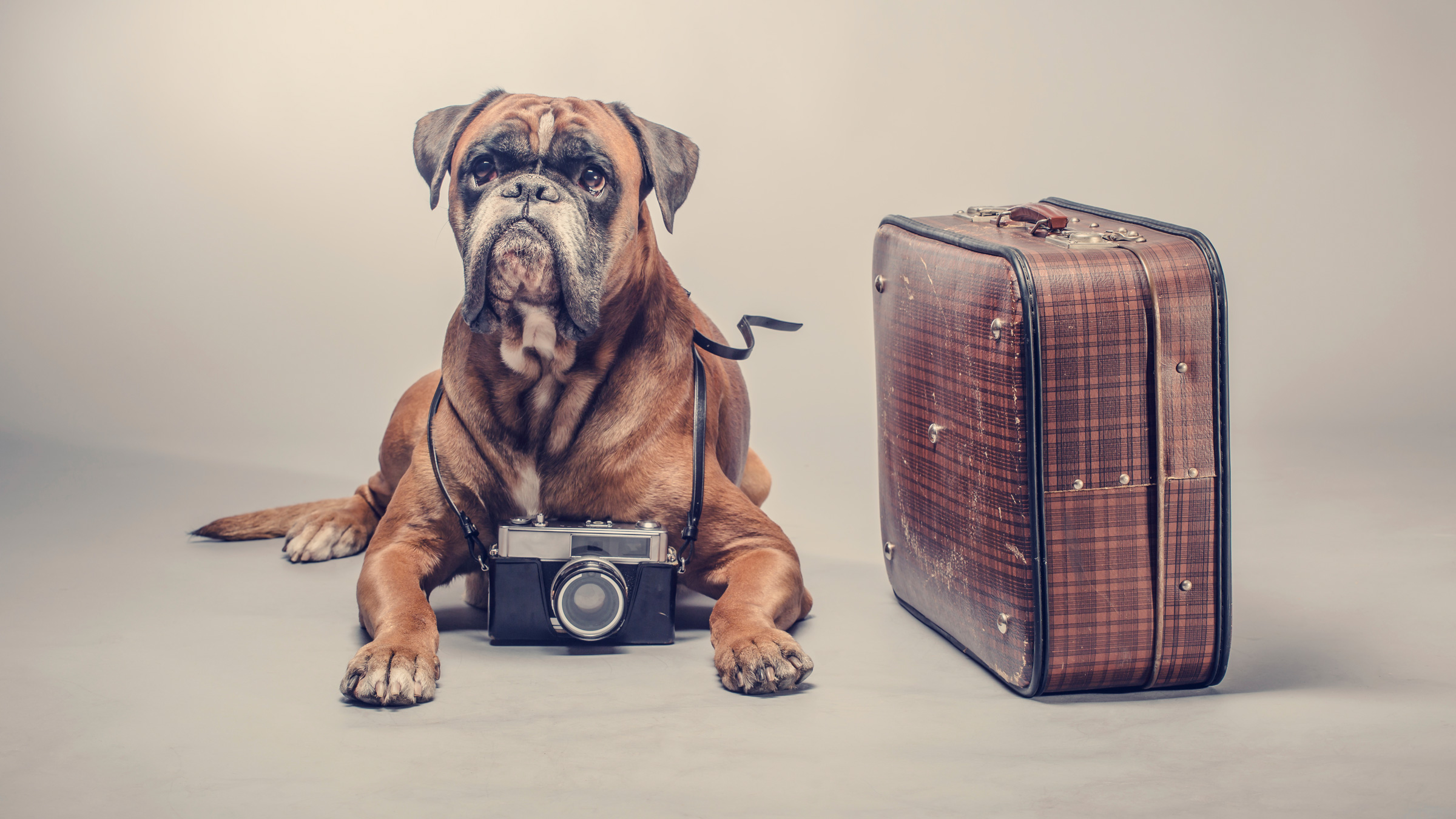 As upwardly mobiles from China to Chinatown find they have more spare cash to pamper their pets, a global market has emerged to cater for travelling animal owners, offering everything from 3-course pet menus to luxe kennels with webcam access. This is what an economist might surmise. We, on the other hand, know the real reason more and more pet owners are packing their fur-babies: they're just too darn cute to leave at home.
We take a look at the trend in pet travel, with tips on where to go and how to get there.
Hotels
Any pet owner who has looked at going on an animal-friendly getaway knows they generally have two lodging options: campgrounds or over-the-top luxury hotels offering Swarovski-studded pooper scoopers. The market is widening, though, adding alternatives that will put a real roof over your head without charging an arm and a leg.
A nation of countryside escapes and dog lovers (just look at the Queen and her corgis), there's no shortage of cottage inns and stately manor hotels in the UK that happily accommodate canine travel companions. Raithwaite Estate in Yorkshire County, for example, has a Dog Spa where pooches get preened and pampered while their parents are off golfing.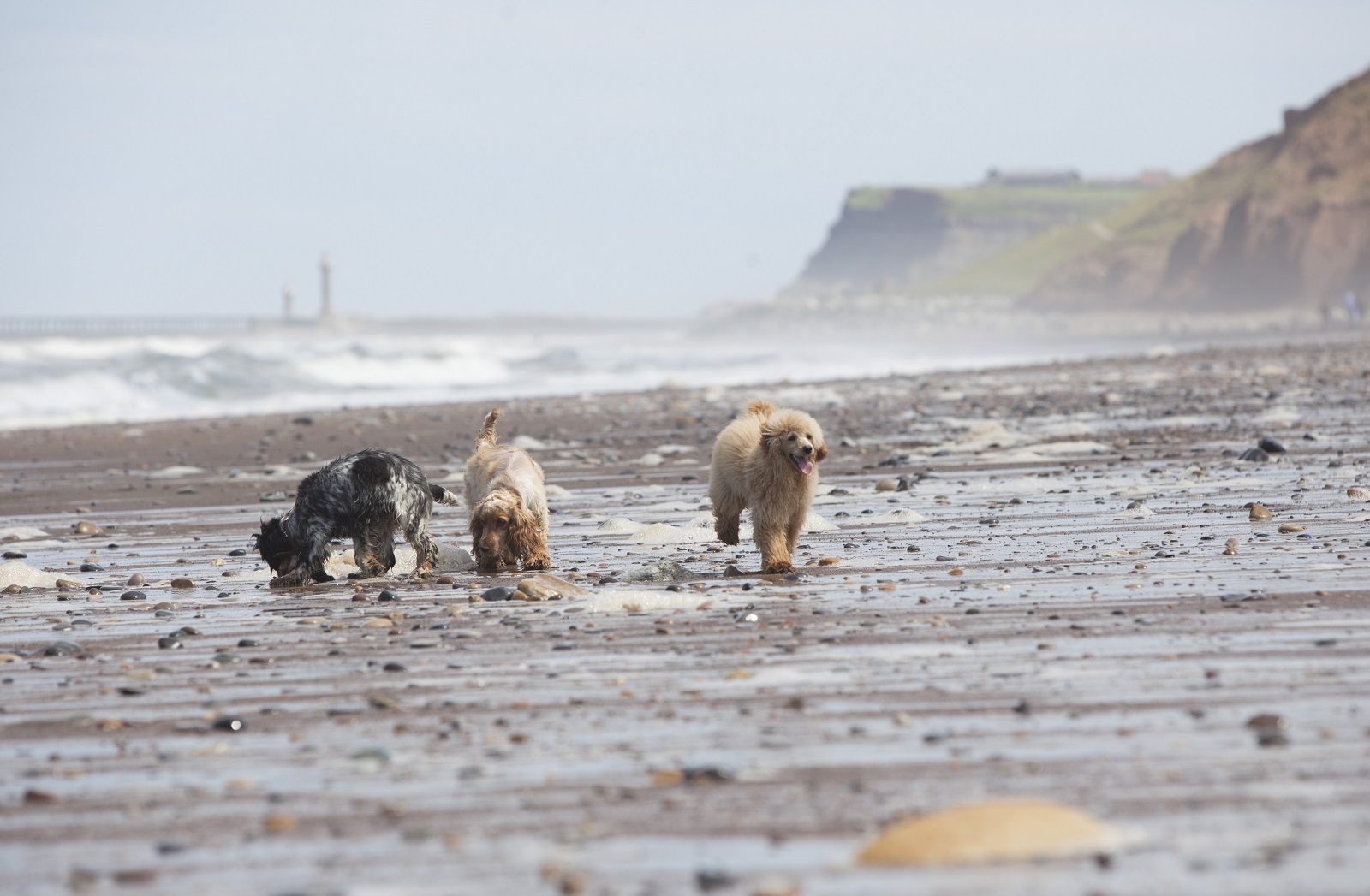 In the Scottish Southern Highlands, The Four Seasons Hotel is a privately owned (no relation to the chain brand) inn that welcomes pet owners with a variety of services, from specially created menus for cats, dogs and bunnies, to grooming appointments, pet-sitting and dog-walking by the Pet Butler – at an affordable price that certainly doesn't say, "this hotel has a Pet Butler".
Regardless of destination, your best bet for genuinely pet-friendly lodging will usually be local, privately owned hotels, but some chain brands are opening their arms to travellers with animals in tow. In the US, the not-too-frou-frou boutique chain Kimpton Hotels doesn't just tolerate critters of all persuasions – they absolutely love them. Their policy? "If your pet fits through the door, we'll welcome them in." Animal-ready amenities like food, mats, water bowls, pet bed loaners and a concierge list of fur-friendly parks, restaurants and stores are all part of the deal. You can even bring Fluffy to the complimentary wine receptions held every night.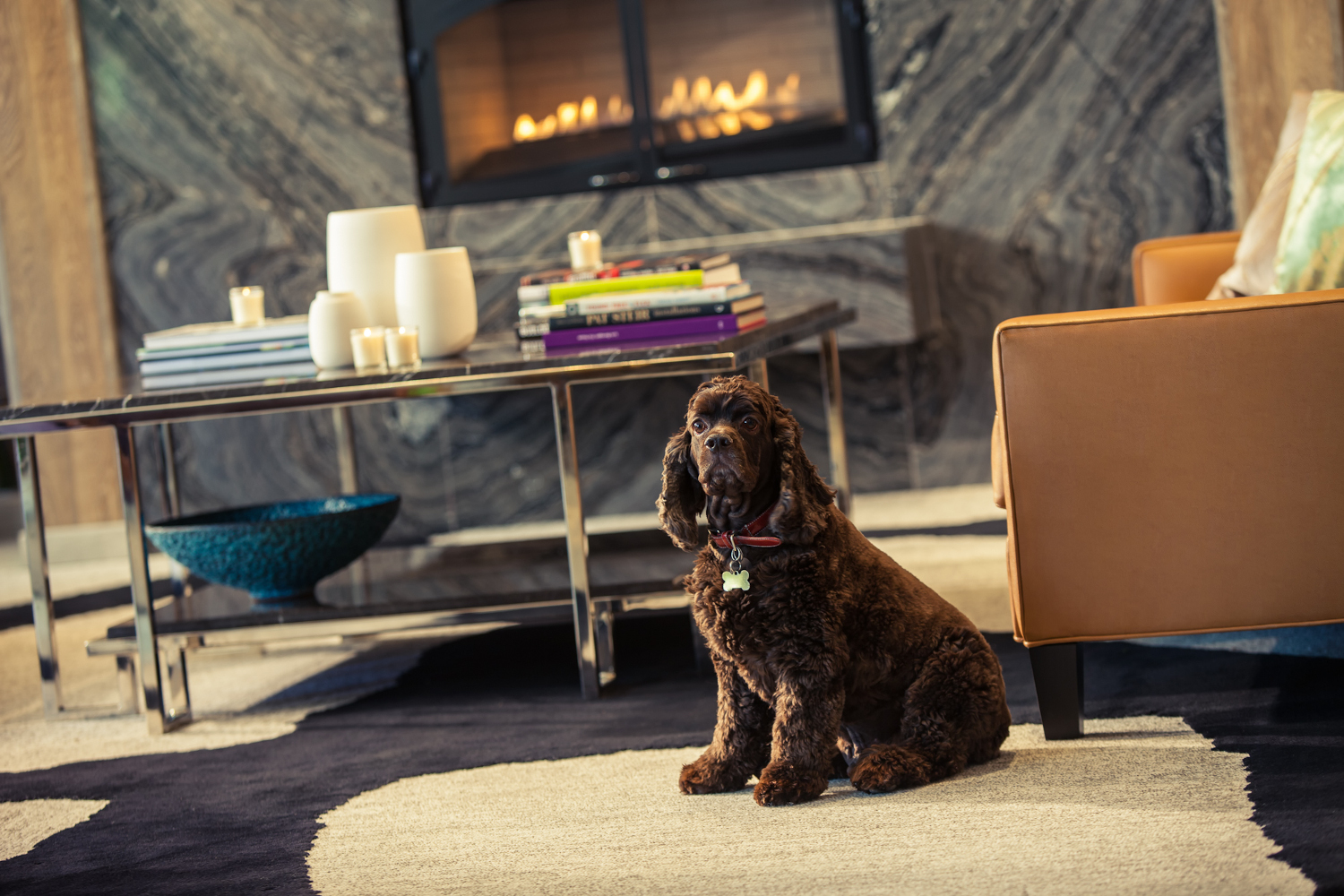 Perhaps less enthusiastic but more international, the InterContinental Hotel Group has hundreds of locations in 25 countries, from Andorra to Azerbaijan, that allow pets. Get the full list here.
Destinations & Events
Holidays with dogs are a cinch: just look for a destination with great beaches or hiking trails, and the trip plans itself. The mountain resort town of Whistler, Canada, for example, not only offers dog-friendly lake beaches, hiking paths and trails for skiing and snowshoeing, but also events for pets and their families, such as the annual Dogfest and K9 Wine & Dine black-tie gala. Toronto takes the cake for festivals, though, as host of annual fetes like Slobberfest and Woofstock – "North America's largest festival for dogs" – when thousands of dog lovers descend on Woodbine Park for races, fashion contests and lots of fuzzy fraternisation.
On the other hand, those looking for a year-round tropical paradise should consider Singapore and its numerous dog-walking parks, off-leash Tanjong Beach and several fur-friendly cafés like Paw Pet-radise and The Furry Café. There's even a doggy fun centre with outdoor pools where humans and their pooches can socialise and play. Once a month, the whole family (Fido included) can hang out together at outdoor picnic event The Training Shed for BBQ, live music and activities.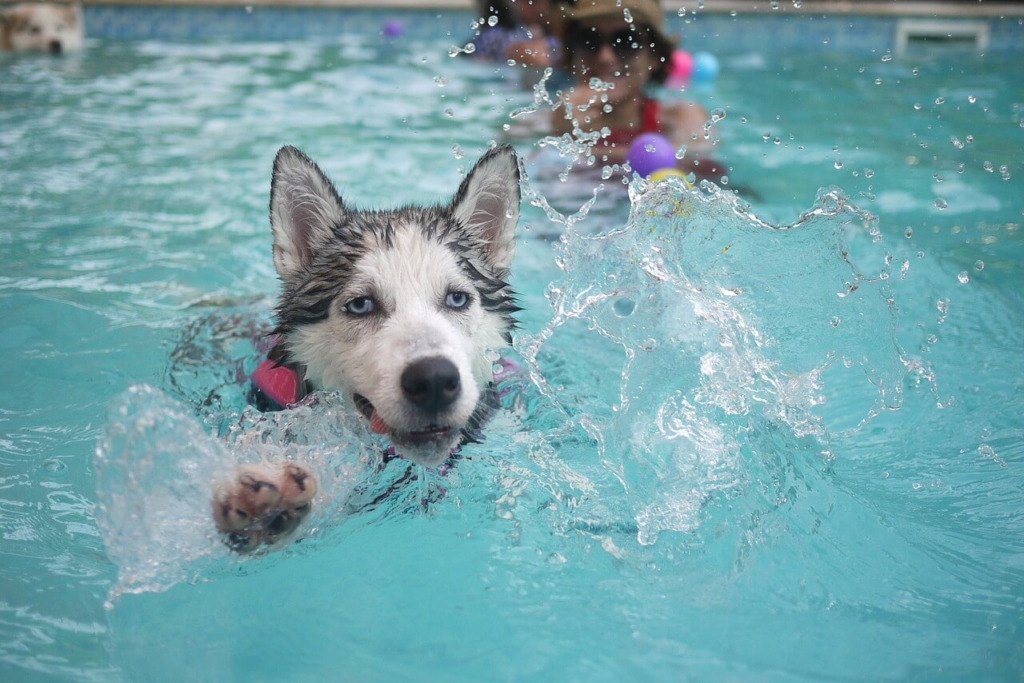 With more pet canines per capita than anywhere else in the world, it's no surprise that the US is an exceptionally dog-friendly destination – especially cities on the West Coast, where sunshine, sea air and a generally free-spirited vibe translate into a rather relaxed attitude towards our furry friends. San Diego, Seattle and Portland all have more off-leash dog parks than most cities have parks, period, plus hiking trails and dog-friendly beaches. Moreover, many shops and restaurants won't even bat an eye if one of their clients happens to have four legs.
The same goes for Austin, Texas – a bohemian bastion in the South, where you'll find a lively canine social scene with everything from Doga (yep, you guessed it, yoga for dogs) and 'yappy hours' at local coffee shops. And in Key West, Florida, dogs can play on the dedicated dog beach and accompany their best friends on kayak outings.
Cats are a tougher crowd, especially since some kitties' idea of a great vacation begins when their owner leaves the house. But what about other, more social cats who'd be happy to come with? You could try taking them hiking and mountain climbing, since it seems to work for this guy and his feline friend.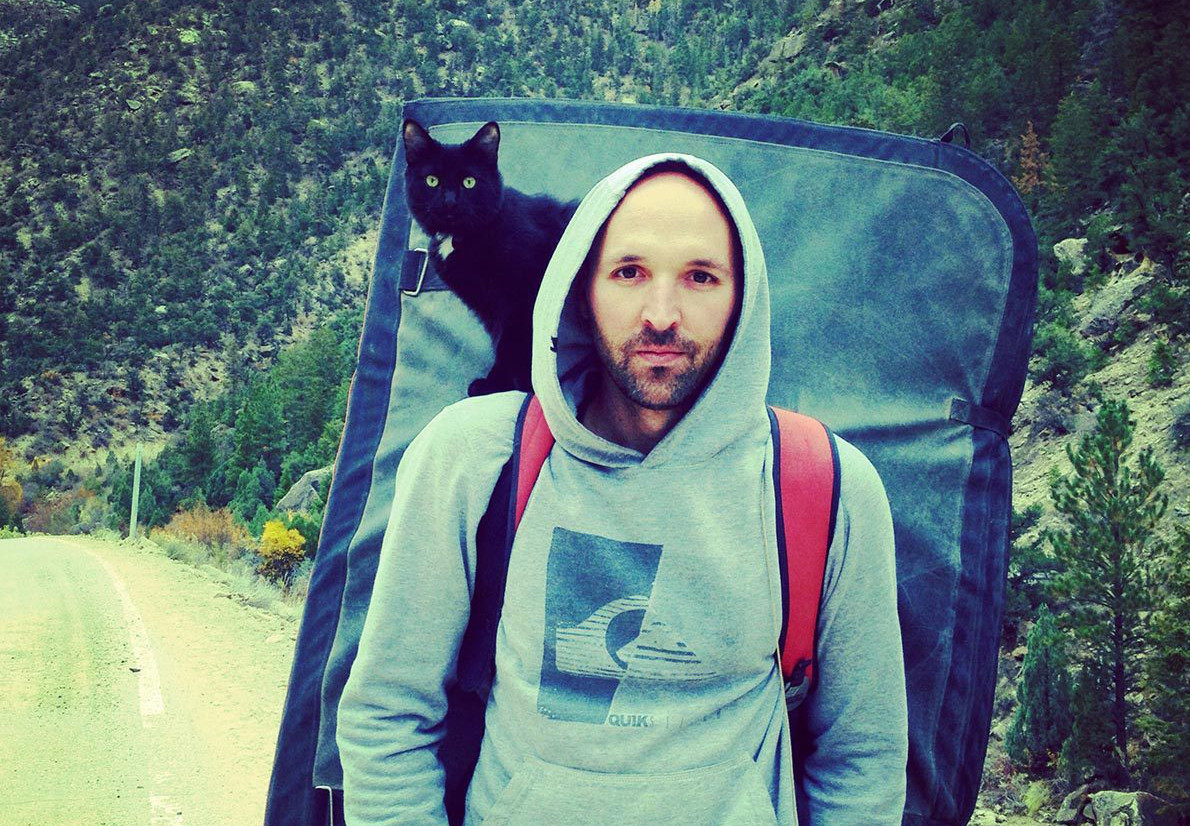 But if you ask us, that's more of a "don't try this at home" scenario. A less, er, terrifying, option would be the Queen Mary 2, where felines set sail in a roomy kennel with a play area and ocean view, and are served freshly baked biscuits before bed like the royalty they are. If you're not the seafaring type, consider renting an RV and road-tripping it cross country. That way you see the sights and Miss Kitty gets free rein of her moving castle – you know how much she loves the view from the throne.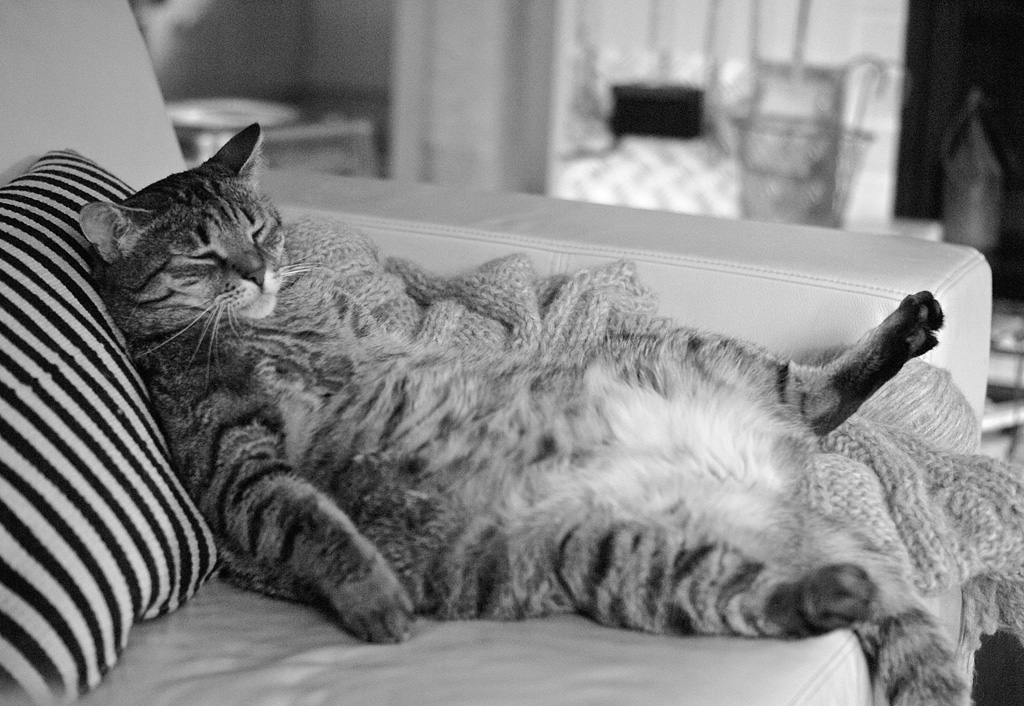 Airlines
Let's face it: airlines aren't exactly tripping over themselves to cater to pet owners, and anyway flying can be a stressful experience for animals, with all those scary noises, weird smells, pressure changes and strange people all over the place. It might be best to leave him/her at home when air travel is involved, especially if your pet is on the larger side, as most animals bigger than a Jack Russell must travel in the cargo hold – if they're allowed on the plane at all.
However, many airlines do allow lap pets, like cats and small dogs under 6-8 kilos, to fly in the cabin with their owners for a fee, provided they and their carrier can fit under the seat in front of their owner. While most airlines in the Asia/Pacific region don't allow pets in the cabin, a number of carriers in the US and Europe – including Lufthansa, KLM, Air France, Air Canada, American Airlines, Delta, US Airways and others – allow passengers to bring cats, small dogs and, in some cases, hamsters and other domesticated rodents into the passenger hold.
If you're flying anywhere with Etihad, though, only your falcon can travel in the cabin.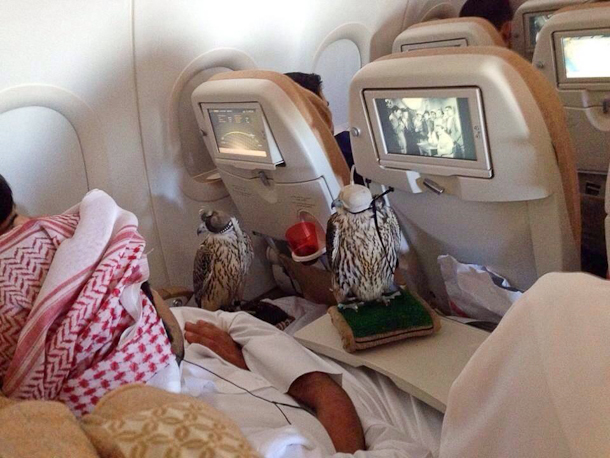 [Photo: MrsTrefusis on Twitter]
Every airline company has different rules and restrictions, so it's a good idea to give their customer service a call and make sure you have all your ducks (or whatever it is you're bringing) in a row. Many destinations require certain vaccinations or micro-chipping, too, so do your research well in advance.
Kennels
Sometimes, you just need to park your pet on vacation, whether it's at a kennel near home or a care centre at your destination. In the UK, for instance, your fur-baby can book into The Paw Seasons, a plush dog facility that has locations in Wiltshire, South Gloucestershire and the Cotswolds. All are set in idyllic homes in the countryside, promising plenty of fresh air, exercise and company. The Grand Pet Resort in Fort Worth, Texas, on the other hand, goes for the full-service approach for both cats and dogs. Depending on the package booked, they might get turndown service, play dates, a flat-screen TV and music piped into their suite.
For cats who prefer a place all their own, there's the Longcroft Cat Hotel franchise with 9 outposts from London to Liverpool. For a surprisingly affordable price, your kitty gets free-range lodging in individually decorated 'suites', plus gourmet meals and grooming services. In the US, SoCal cats can bed down at The Best Little Cat House operating in LA, Pasadena and Burbank, where felines roam cage-free in group or private accommodations, monitored by webcams that owners can access at any time.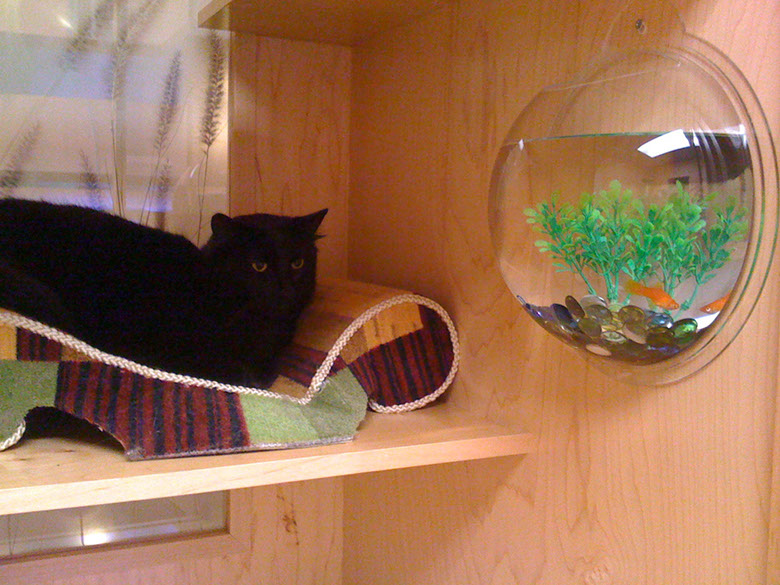 [Photo: The Best Little Cat House]
Heading to Taipei? Bring Fido and check him into Pets Dream Park, a hotel for dogs where they can swim in the pool, frolic in the indoor sports field and relax in the comfort of air-conditioned rooms. 24-hour webcams keep canines and their families connected throughout their stay.
The award for 'most outrageously awesome pet care facility', though, goes to Walt Disney World Resort's Best Friends centre. A nearly 5,000 sq m complex houses indoor and outdoor play areas, including a splash park for dogs, and offer ice cream breaks, play groups, cuddle sessions and even bedtime stories. From ferrets to felines and puppies, just about any non-venomous pet is welcome here, either to stay the night or simply spend the day while their humans explore the theme parks. After all, it wouldn't be the happiest place on earth if you couldn't bring along every member of the family.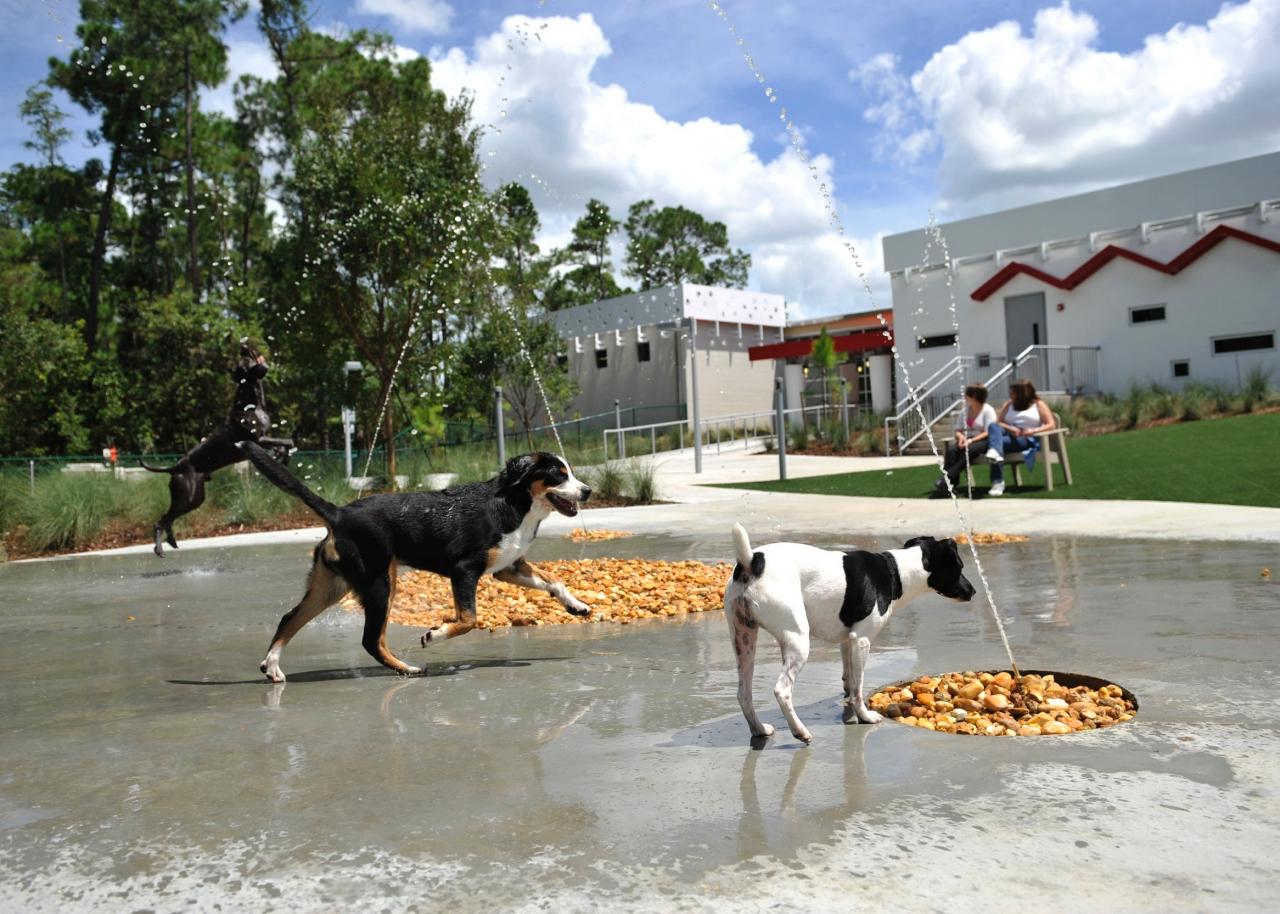 [Photo: Best Friends Centre]
Pre-Trip Prep
Just as you would look into local languages, customs and currency ahead of a holiday, the key to pleasant adventures with pets is preparation. The good news is that, not only are lodging and activity options expanding for animal owners, it's also becoming easier to find them, with sites like bringfido.com and pettravel.com offering extensive practical info on pet travel safety, as well as the fun stuff like hotels, restaurants and critter-friendly events.
And the best news, of course, is that pet parents who used to spend half their vacation worrying about their 'babies' back home, now have a much more enjoyable alternative.
Article by Jessica Keller